Live edge coffee tables are a popular trend and living room furniture. They are often found in rustic mountain homes. These tables are made using a solid slab of natural wood. These natural edge coffee tables have been designed with the original wood shape in mind.
The wood used for live edge coffee tables is often gnarly wood and wood such as alligator juniper or mesquite is chosen for its durability and beauty. There may be naturally occurring holes and other imperfections in this type of wood. Some woodworkers fill in these holes with resin while others leave the natural wood slab as it is.
The leg style is another coffee table design aspect to consider. Some live edge coffee tables are only comprised of a block of the wood itself. They look like a solid rectangular cube. Other tables might be uplifted using metal hairpin legs. Each of these design choices will give your living room a very different feel.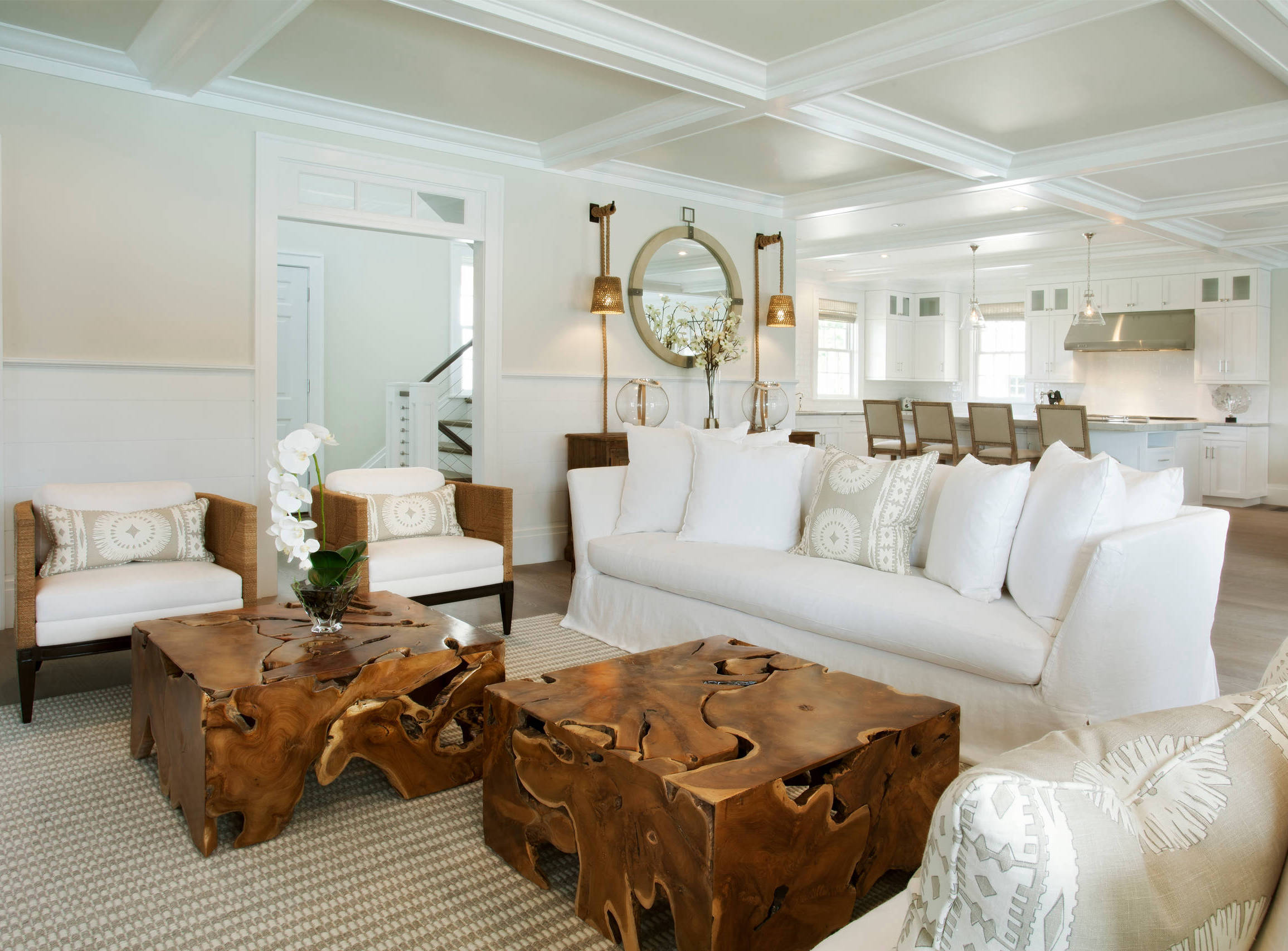 Live Edge Coffee Tables
Here are the best live edge coffee tables you can buy online. Each of these coffee tables is ready to ship straight to your home so you don't have to worry about working with a carpenter or wood furniture designer. I hope you find the right coffee table that fits your living room style!
If you want a truly unique coffee table with a live edge, I recommend looking here on Etsy where you can find many skilled artisans and woodworkers.
Coffee tables are an essential piece of furniture that you must own for a complete living room. Be sure to protect your wood coffee table before placing drinks on its surface.
More Rustic Decor Ideas
Here are more rustic decor inspiration ideas for your home.