Rustic decor ideas are currently enjoying the spotlight, and that is for a good reason. This interior decor style makes a great combo for a contemporary and classic appearance. It gives you a glimpse of the countryside without having to leave your city dwelling. That's why we are not surprised that many people, you included, are now looking for the best rustic sofas. But which is the best way to fit them into your home? Let's find out below!
Rustic Living Room Decor
First and foremost, I have to say this- it's okay to nod at the past, while firmly remaining rooted in the present. And what better way to achieve this than through rustic living room decor?
If you want to embrace woodsy rustic home decor, you should begin by getting that rustic feel in your living room, first! That said, there are numerous ways to achieve a rural aesthetic. For example, you can begin by having lots of wood furniture and countryside decorations in your space. Bring in more texture to create impressive layers and rustic flair to your living room.
Consider layering your living room with various beige tones and patterns to really give it that outdoorsy feeling. Plus, you can never go wrong with adding more light, such as a fireplace at one end of your rustic room. There are many rustic ideas to play around with. You only have to work with your creative side.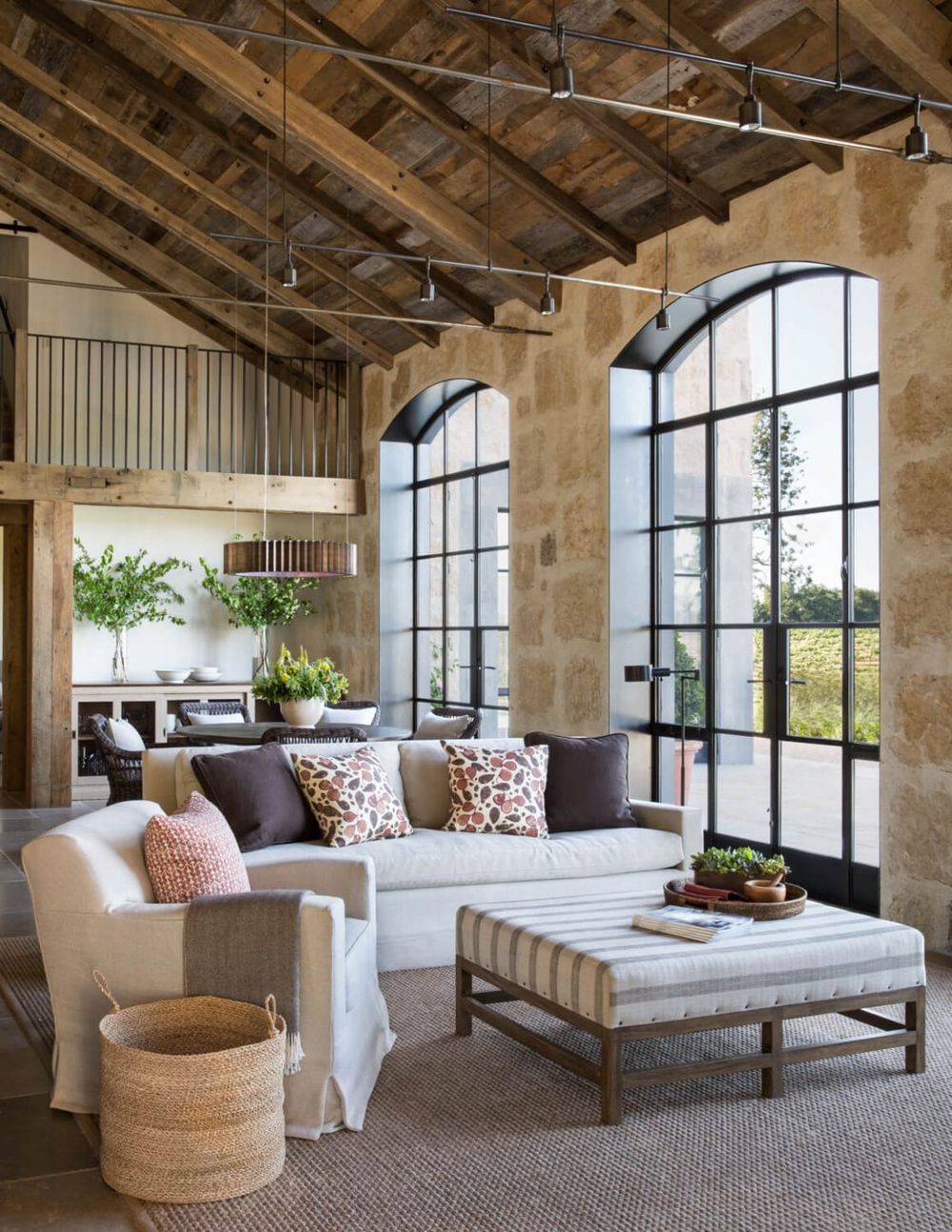 Best Rustic Country Sofas
Life in the country has its perks. At the end of a long day exploring the great outdoors, it's so nice to spend a cozy evening on the couch. So why not bring the outdoor rustic feel to the comfort of your living space with one of these rustic country sofas?
Rustic country sofas are primarily made from natural materials and come in neutral colors. They are simple and practical. But you can make them as comfortable as you want by selecting the right depth, materials, and designs that fit your lifestyle.

Farmhouse Rustic Sofas
When considering a farmhouse look in your living room, you might as well want to get some farmhouse rustic sofas to complete the look. Hands down, this is a classic style that most people can't seem to get enough of. Although they tend to be a bit expensive, you can still work around your budget to get affordable farmhouse sofas for your space.
These sofas come in different options to choose from, so you get to choose which one best suits your house. But generally, farmhouse sofas come with a tufted back, cotton/linen fabric, are creamy or off-white, and are skirted. Slipcover sofas fall in this category and are an example of a rustic sofa.
Rustic Style Couches
Rustic couches bring a charming appeal to your home. They mostly come in worn and weathered designs with a touch of natural wood, luxe leather, distressed textiles, and much more. Some may feature a nailhead trim, to give your cozy couch a bonus, or rolled armrests.
For this look, checkout for a dark brown color palette, beige, brass finish, solid rubberwood frame, oak panel base and much more. They can be L-shaped, in form of a sofa bed, chesterfield, etc. Choose one that works for space and get that rustic living room feel you so much desire!