If you love rustic home decor and want to get this look in your kitchen, there are plenty of ways to do so!
Rustic kitchen decor ideas often incorporate natural materials, warm colors, and vintage or antique accents to create a cozy, inviting space. Here are some elements of typical rustic kitchen decor: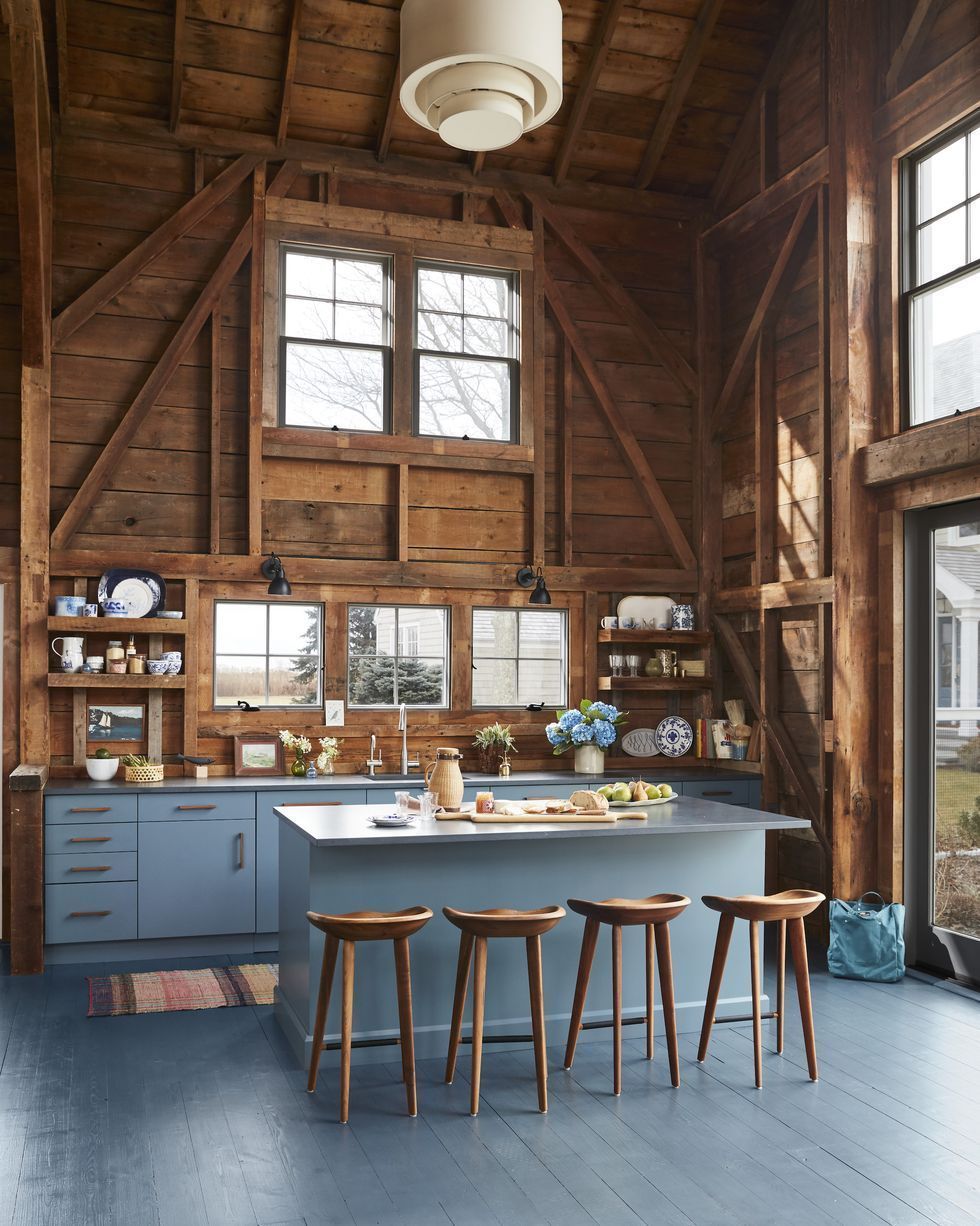 Wood: Wood is a key component of rustic decor, and is often used for flooring, cabinetry, and furniture. Reclaimed or distressed wood can add character and texture to the space.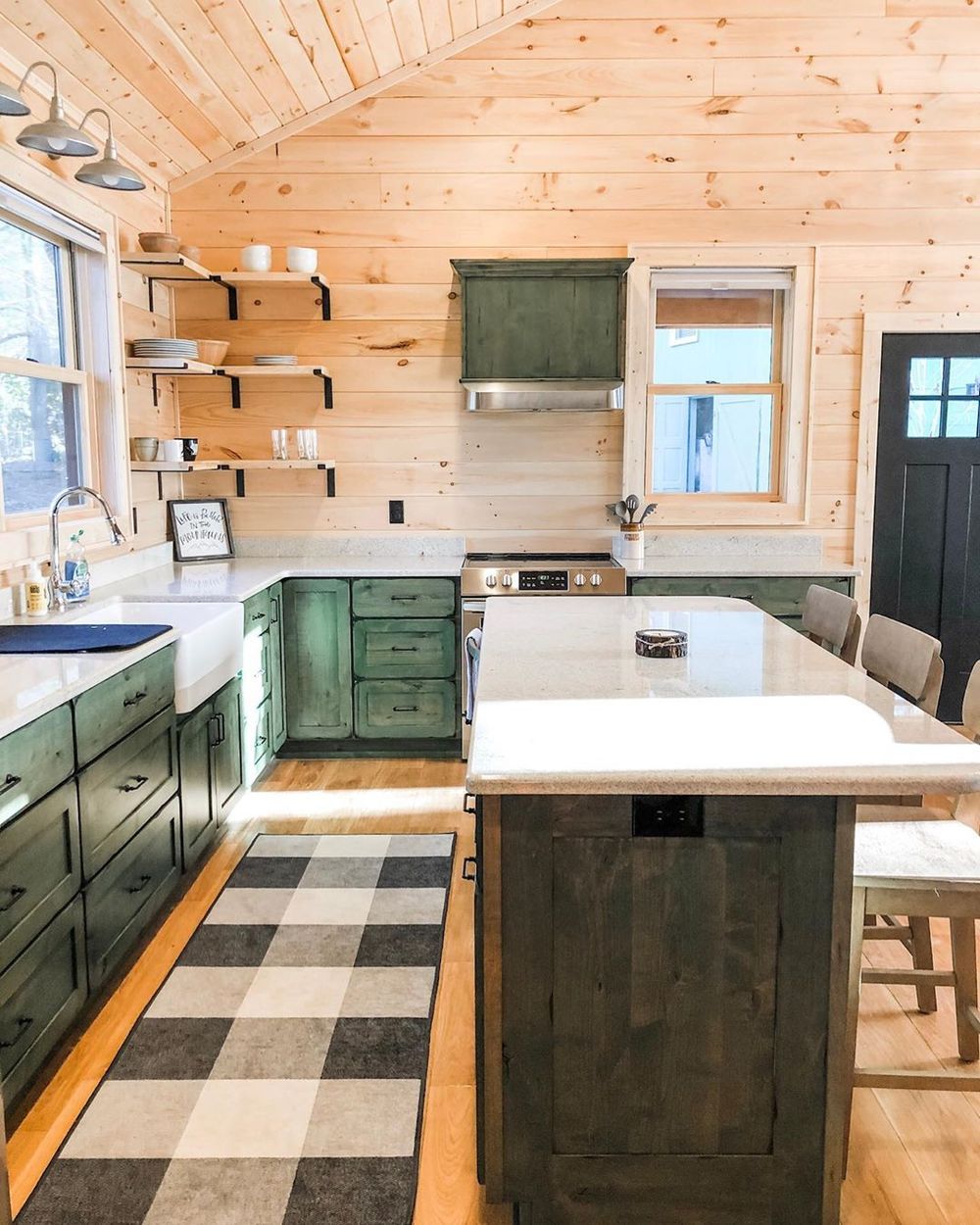 Stone: Stone accents, such as a stone backsplash or countertop, can add a natural element to the kitchen. Exposed brick walls can also add a rustic touch.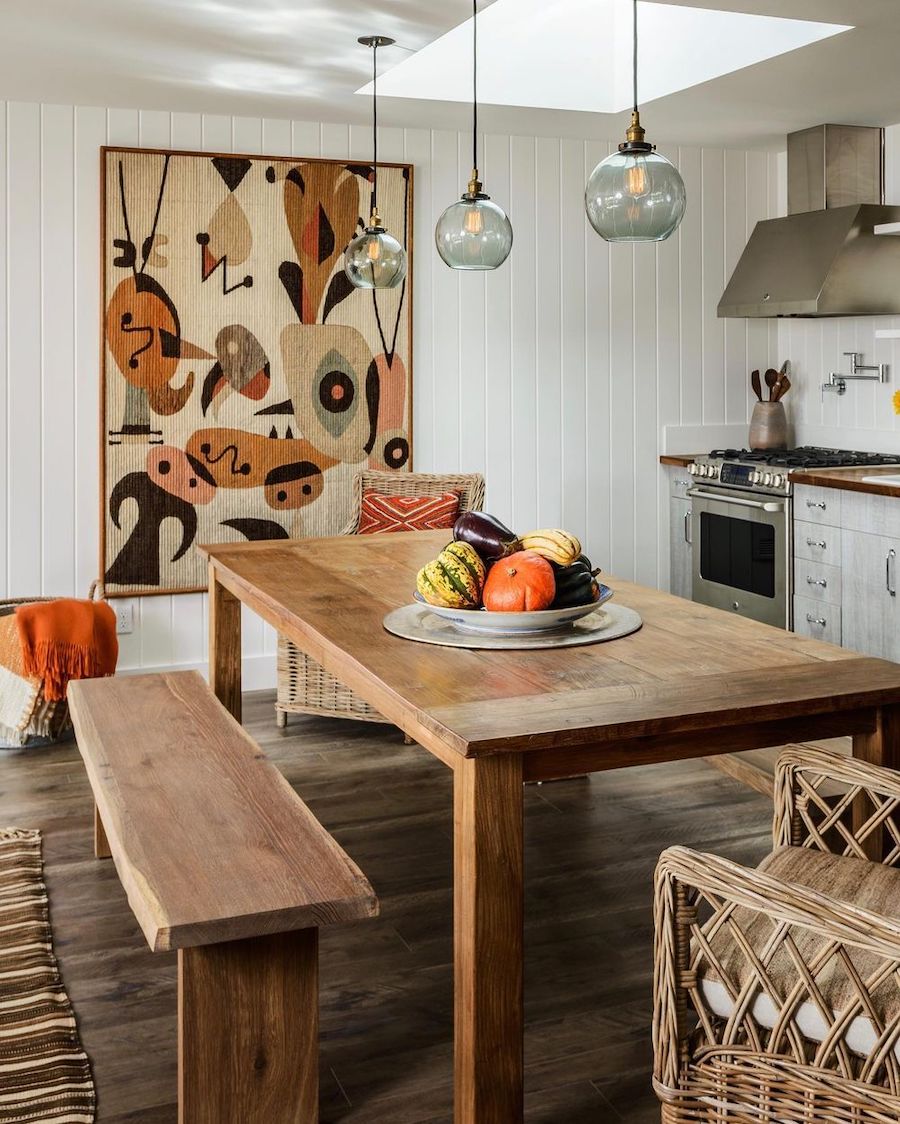 Warm colors: Rustic kitchens often feature warm, earthy colors such as brown, beige, and green. These colors create a cozy, inviting atmosphere.
Antique accents: Vintage and antique items such as old signs, weathered crates, and distressed metal accents can add a touch of nostalgia to a rustic kitchen.
Natural materials: Natural materials such as woven baskets, jute rugs, and copper pots and pans can add texture and visual interest to the space.
Open shelving: Open kitchen shelving is a popular feature in rustic kitchens, allowing for easy access to frequently used items and showcasing decorative dishware and accessories.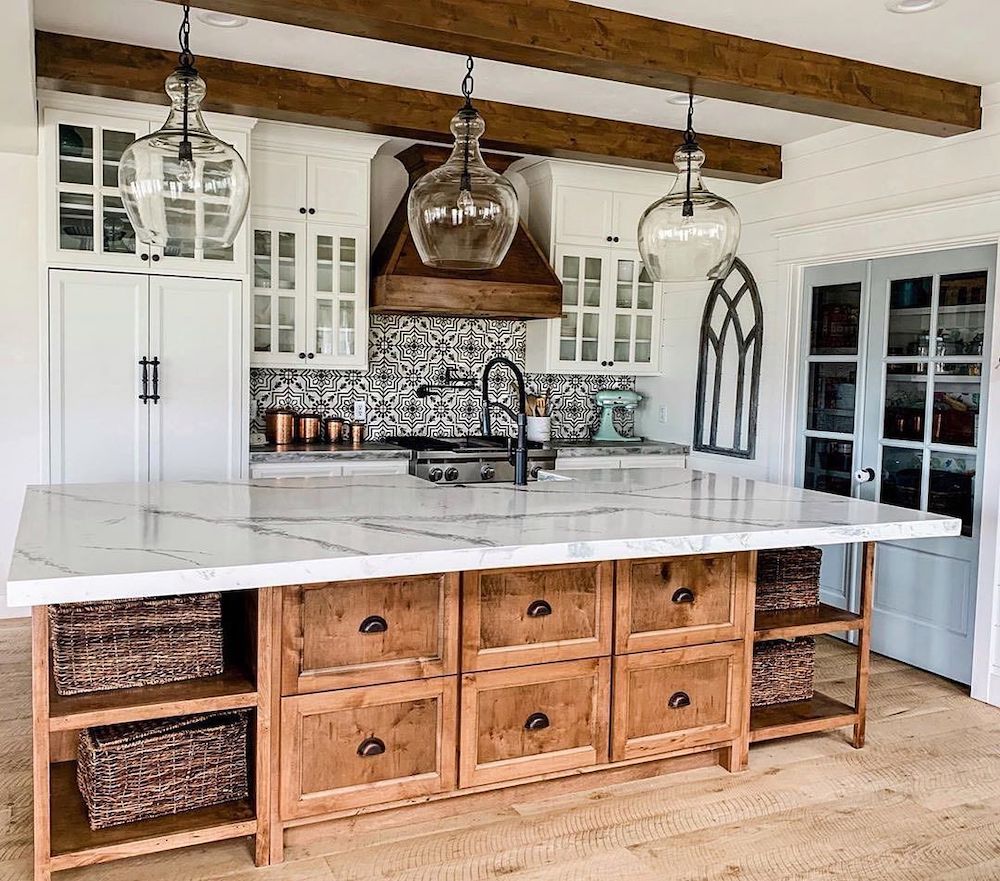 Farmhouse sink: A farmhouse sink, with its deep basin and apron front, is a classic feature of rustic kitchens.
Mason jars: Mason jars are versatile decor items that can be used for storage or as a decorative accent. They are also great for lots of DIY crafts.
Pendant lighting: Pendant lighting with a vintage or industrial look can add a rustic touch to the kitchen.
Rustic kitchen decor is all about creating a warm, inviting space with natural materials, vintage accents, and a cozy color palette.