Working from home has become more popular than ever before. If you're looking to create a home office space with cozy, rural charm, a rustic decor theme is a wonderful way to make your work environment feel warm, inviting and inspired by nature. Rustic home offices evoke the feeling of a cozy cabin retreat or peaceful farmhouse, with natural textures, earthy elements, and nostalgic decor.
In this blog post, we'll explore how to infuse rustic design into your home office space. I'll share plenty of tips on how to add natural wood accents, vintage touches, floral patterns, and other details to craft a workspace with modern functionality and timeworn character. I'll recommend rustic DIY projects you can tackle yourself to give your office a handmade feel. And I'll suggest ways to accessorize and decorate your rustic retreat with items like baskets, antlers, woven rugs, and potted plants.
Follow along for lots of rustic home office inspiration that will help motivate you to be productive and creative. A warm, charming rustic workspace might just make you look forward to working from home each day!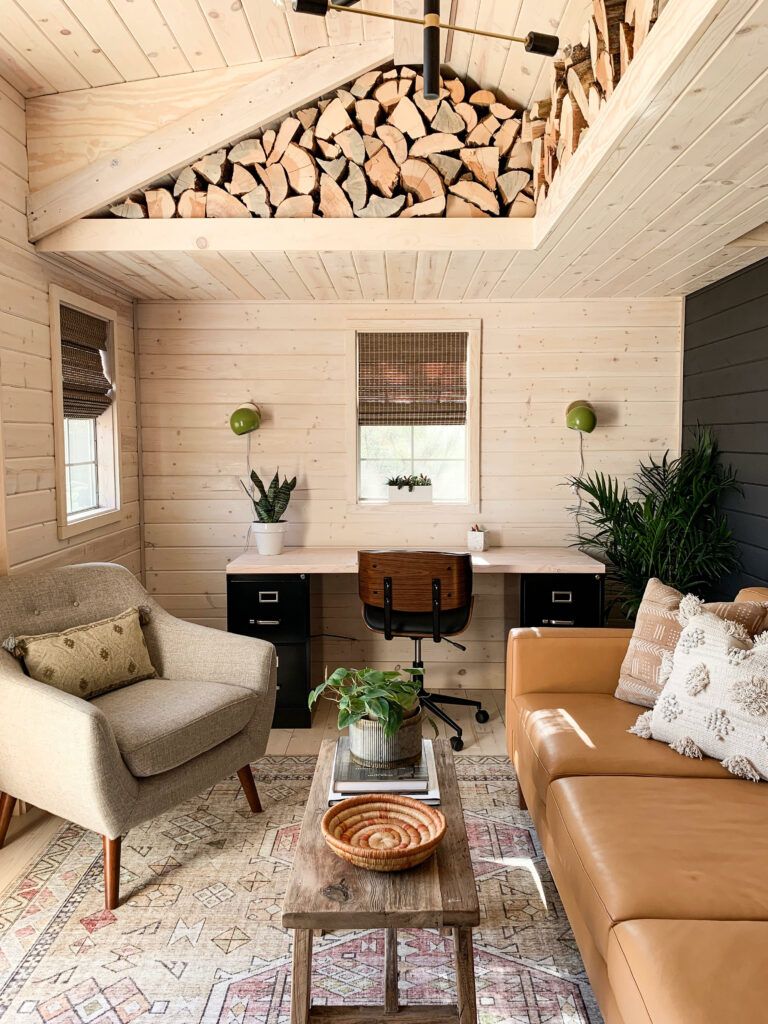 Natural Elements
Decorating a rustic home office involves using natural elements and a neutral color palette. Start with choosing the right furniture made from materials like wood or wrought iron. Opt for a wooden desk and complement it with a comfortable, yet rustic-looking, chair. Shelves made from reclaimed wood can add authenticity.
Muted Tones
For the walls, consider muted tones like beige, taupe, or soft gray. You can also use wood paneling for a more textured look. Artwork or photographs framed in distressed wood can contribute to the rustic atmosphere.
Rustic Lighting
In terms of lighting, go for fixtures made of metal or wood. Vintage or industrial-style lamps can add character. Natural light is also key, so make sure your window treatments don't block out too much sunlight.
Rustic Flooring
Flooring can be hardwood, or for a cozier feel, use area rugs made of natural fibers like jute or wool. To finish off, add decorative elements like antlers, old books, and potted plants. The goal is to create a space that feels warm and inviting but still functional for work.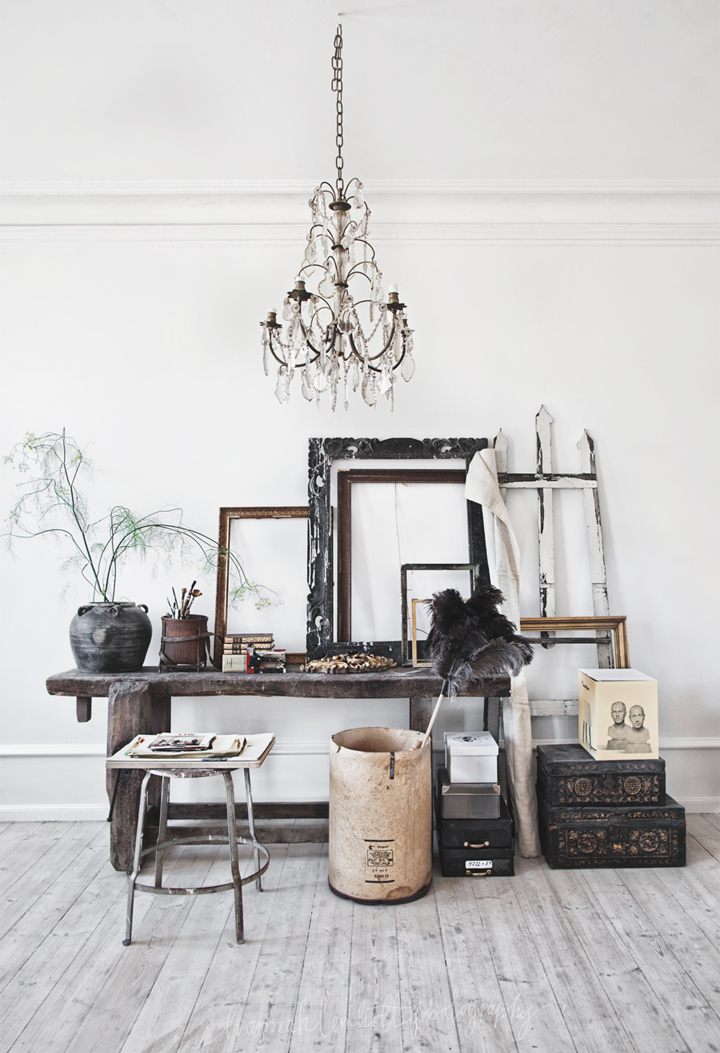 Create Warmth
Incorporate a sliding barn door for a unique, functional touch. If you have the space, consider adding a fireplace or a wood-burning stove for added warmth and ambiance.
Rustic Office Storage
For storage, opt for woven baskets or metal bins rather than plastic containers. These can be placed on open shelves or under the desk. Vintage or antique items like globes, maps, and old tools can serve as unique decorative pieces that add to the rustic theme.
Rustic Textures
Textiles also play a role. Consider adding throw pillows or a blanket to your chair for comfort. Stick with fabrics like linen, burlap, or cotton in muted colors or simple patterns.
Exposed Wood Beams
Exposed wooden beams can make a dramatic impact and heighten the rustic feel. If that's not feasible, you can use ceiling lights made from natural materials like wood or metal to round out the look. The aim is to create a cohesive and inviting space where you'll be comfortable working.