Interior design has significantly evolved as years go by. From the traditional wood, bricks, and stone materials to incorporating industrial materials like steel, concrete, and glass, there's undoubtedly a lot of room for ideas in interior designing. Many homes, buildings, and other infrastructure displayed the concept of modern interior design that exhibits clean lines and spaces, geometric figures, and functional storage. Explore below the roots and fruits of modern interior designing.
Modern Home Decor Elements
The term 'modern style' is often mistaken for contemporary style. The home styles have quite a few similar characteristics. However, the modern decor style is based on the movement created around the 20th century. Modern decor exhibits natural materials such as wood, complimenting neutral or earthy colors and eliminating unnecessary details in the design. You might notice a variety of color selections with the contemporary styling, but with modern style, interior design monochromatic colors are used.
Let's dive into how to decorate your home in the modern style.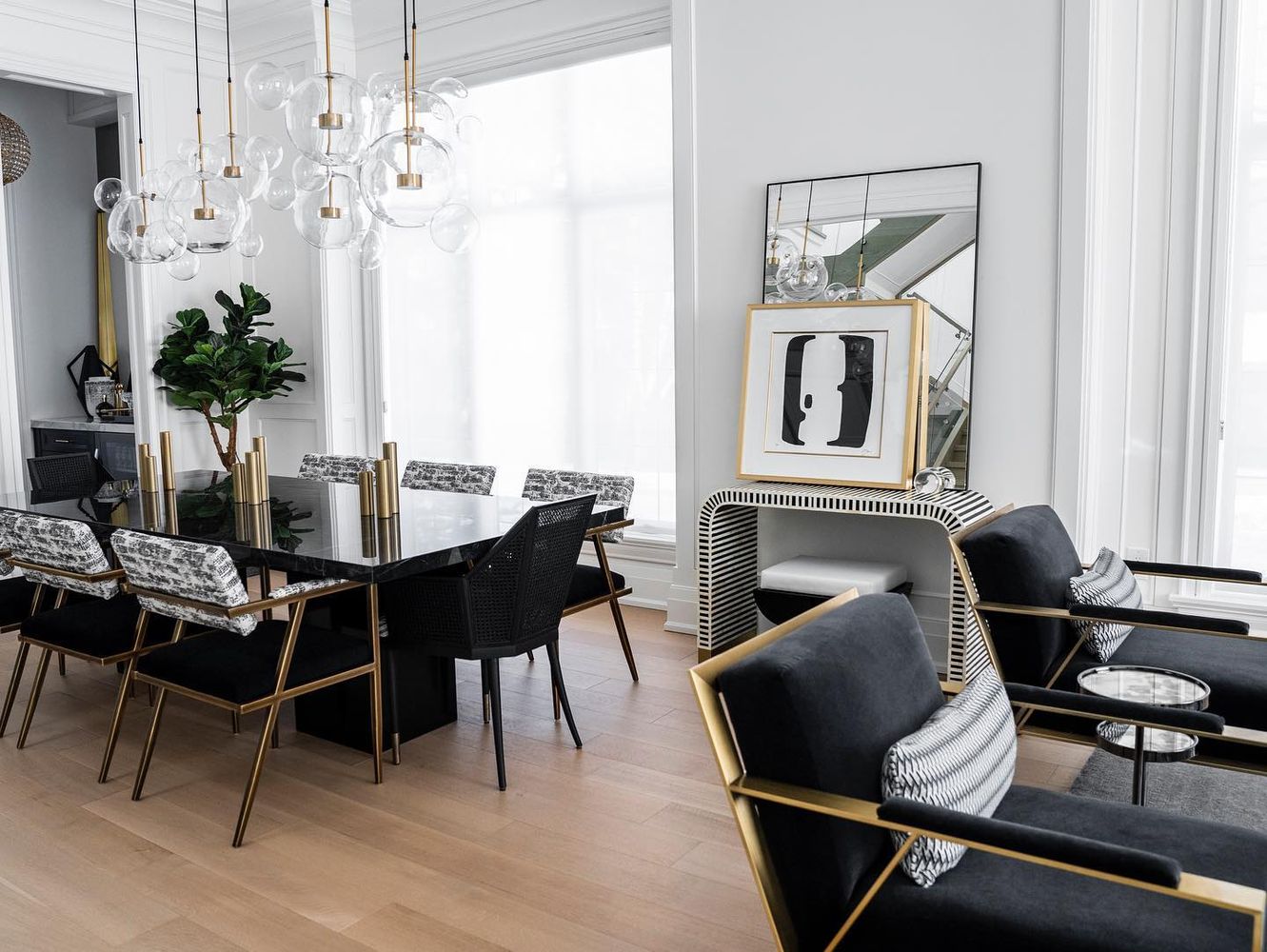 Minimalistic
Modern decor includes a minimalist, uncluttered, and simple design. Most architects define minimalistic design as "accentuating the attractive architectural features of a space." Monochromatic colors are applied and a darker shade for accents. The design creates an inviting space with timeless aesthetics as this incorporates open floor planning, a lot of light entry, and simplistic furniture detailing. Despite its basic characteristics, all elements in the interiors must complement each other well.
Geometric Design
You can add boldness to the design of your interiors with geometric design. This versatile and attractive design fits best for office and living spaces. A timelessly elegant and unique touch of sophistication can be emphasized in modern interior decorating, from angular curves to linear frames. Geometric designing does mean not only wallpaper patterns but also other elements such as vases, statement pieces, frames, and furniture. With just simple shapes and designs, you can achieve a modern vibe in your interior.
Clean Lines
The line is an element of art. With modern interior decorating, simple lines can already change how an interior looks. It can define a space, convey power, and create patterns with horizontal, vertical, and diagonal linings. Different lines can mean something. For instance, horizontal lines create a feeling of stability.
In some cases, depending on how it is included in the design, it brings out masculinity, timeliness, and overall stability. On the other hand, vertical lines provide a sense of elongation and power. In contrast, diagonal lines, either used alone or as a pattern, convey the energy of dynamics and sense of direction. They provide life and movement for each pattern they exhibit.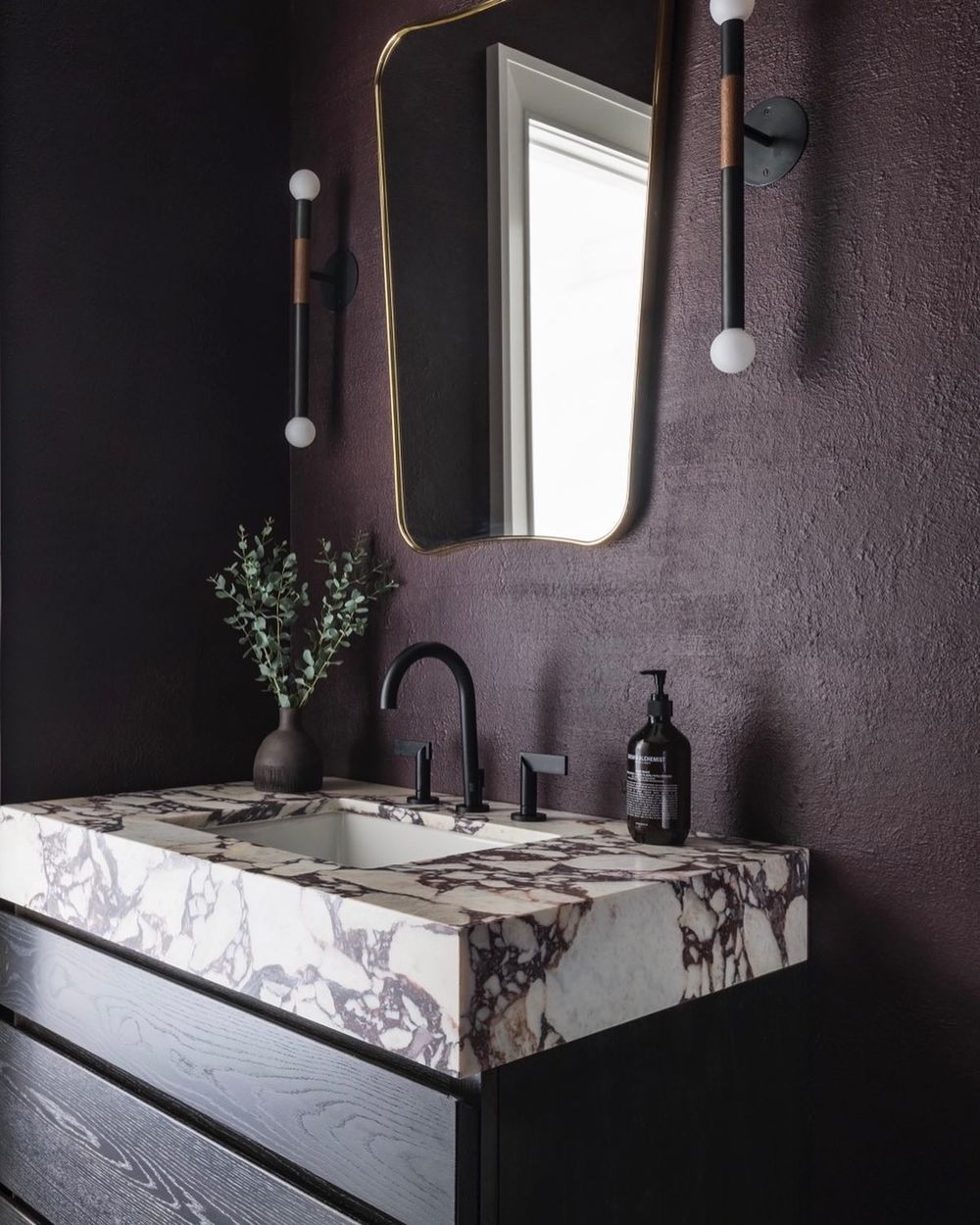 Large Windows for Natural Light
Natural lighting is the most priceless element of an interior design. To get as much natural lighting, you will need to add large windows to your home. Research says that exposure to daylight is significantly linked to improving our overall mood and wellbeing. Natural lighting has the power to provide a feeling of a bigger space and a brighter and lighter view of a room.
Not only do you need large windows, but you can also utilize indoor subjects such as light-colored wallpaper or paint, making use of shiny surfaces from walls to floors to reflect light, glass, and light-colored furniture to increase natural lighting characteristics.
Open Floor Concept
Traditional floor plans, which separate the living, dining, and kitchen areas, are slowly shifted to open floor plans. The open-floor concept is an enticing plan to most homeowners as this creates an idea of larger room space. It can increase harmonious relationships with the people in the household because you can talk with your family members in the living room while you cook in your kitchen. This is also an excellent plan for that furniture with little kids to keep an eye on them easily can also be even more multifunctional in this concept.
Mid-Century Modern
Mid-century modern design is a movement made famous in the mid-20th century in the United States which evolved in response to post-World War II events. It offers simplistic and functional wooden pieces and includes:
The utilization of clean lines
A combination of man-made and natural materials
Muted tones and vibrant colors
Graphical shapes
Outdoor motifs
It covers at least four design characteristics: minimalistic, a combination of materials and aesthetics, fusion of indoor and outdoor elements, and, lastly, natural hues and pop of colors.
Gray, Black, and White Color Palette
Neutral colors are not dull. In their unique way, neutral colors can bring out fresh, breezy, and cozier vibes in the room with a streamlined appearance. In interior design, a gray, white, and black color palette attracts many homeowners. These colors can be employed in two ways: either subtle, quiet, and softly, or as bold background colors for dramatic accents.
Peaceful and Serene Design
An interior design should be homey, cozy, and inviting for guests and family to play, work, and unwind. To create a calming and tranquil space in your home, opt to utilize as many neutrals to release a calmer and serene vibe than choosing robust color schemes. Include soft tones and have the power to make you feel calm and relaxed. Another thing is to be open to more lighting and natural fabrics. Placing plants inside and having simple furniture will improve its overall design.
Sleek Furniture
Having minimalistic and straightforward furniture also impacts the design of a modern home. Place furniture that has neutral or simple color schemes that do not overpower the room's overall design. The beauty of fine furniture combined with the overall elegance of the room can never go out of fashion. These materials fit best with an open floor concept of a modern house.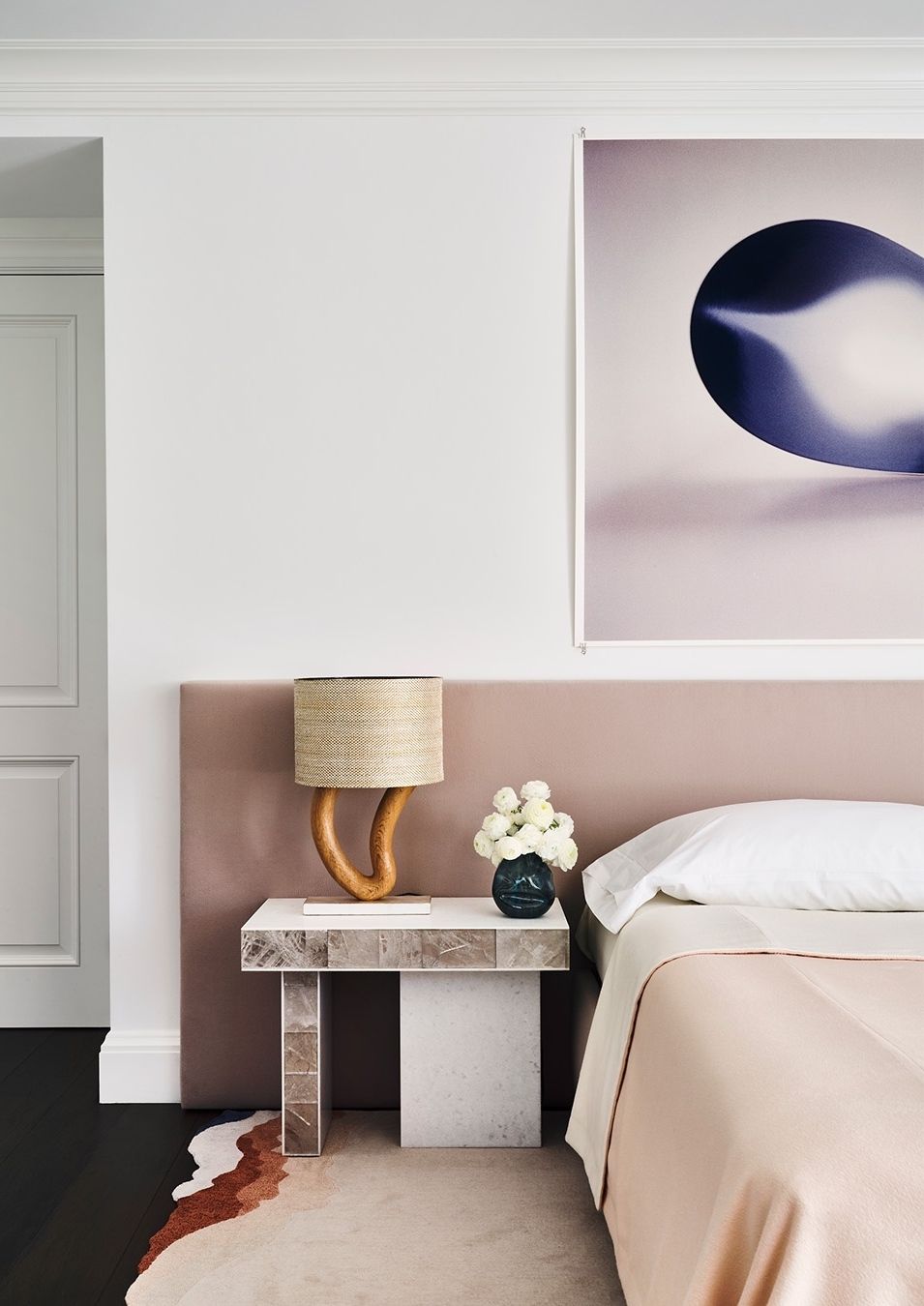 Modern Decor Ideas
Turning your house into a home requires a lot of brainstorming. You can gather as many details as you like, but it will require going back to the basics. Here are some ideas you can get to style your house into a modern masterpiece.
Modern Decor Accents
Accentuate your living space with a balance of meaningful pieces and beautiful accents that adds personality and ambiance that reflects you. Bring in accents that complement your unique taste in modern style. You can choose from many accented pieces such as mid-century furniture, rugs, mirrors, desk clocks, vases, figurines, or statues.
Modern Decor for a Living Room
Most home stores and online websites have a lot of modern style decor to offer. There are a lot of decorative display items that also display a minimalistic and sophisticated style. An eye-catching table lamp could be a choice or a dramatic vase you can put on a cabinet. Choose artistic and bold avant-garde decorations that will match the aesthetics of your modern home.
Modern Shelving Decor
Stylish shelves also add to the vibes of your living space. Some manufacturers offer racks with different shapes. You can add books, succulents, a scented candle, or a beautiful sculpture that can add style to your plain shelf.
Cheap Modern Decor
If you have a lot of time, you can spend it finding cheap modern decor in stores near your home. You can add cheap items such as throw pillows, and wall art, replace old fixtures and get rid of outdated ugly pieces that can change the whole design of your space.
History of Modern Design
To understand modern design, you must know its roots. The beginning of modern design is rooted in the idea of elegance, minimalism, functionality, and simplicity. This philosophical modern movement that started in the late 19th and early 20th centuries was a move towards industrialization.
Modern design emerged as popular in the first half of the century, with modern art and architecture fascinating the masses. The modern aesthetic was a mixture of the earlier period's art movements such as realism, romanticism, and the Rennaissance, and the newfound emphasis on functionality, and conceptual abstract thinking.
Home styles began to feature open floor plans, large glass windows, clean and smooth lines, geometric shapes, and patterns. It was a break from the traditional decorative style of intricate furniture and interiors that were inspired by nature.
The post-war boom ushered in mass-produced furniture and decorations. Most modern design is created out of man-made materials and natural elements that have been rigidly shaped into almost perfect forms like rectangular and squares. If you take the time to notice modernist houses, you can instantly tell how much they contrast with the fluid forms of nature!
Modernism was advocated by Staatliches Bauhaus, a German art school, and Charles-Édouard Jeanneret, otherwise known as Le Corbusier, who was an influential Swiss-French architect and city planner, whose mantra: 'a house is a machine for living,' resulted in another idea of "form follows function" or the idea of a machine house.
Aside from the modernism style of houses, this movement covers sub-genres that flourished to inspire furniture, interiors, graphic design, typography, industrial architecture, and modern art styles that remain influential. Some of the parallel modernist movements were:
Futurism
Bauhaus
Neo-Dadaism
Cubism
Minimalism
Abstract Impressionism
While today's modern decor style is not exactly the same as the mid-century style, no one can deny that it has been profoundly influenced by this era.
Modern vs. Contemporary Home Decor
Many people often interchange modern and contemporary home decor. The truth is that the decorating styles differ in a lot of elements. Modern home decor pertains to a style from a specific period, more like a similar historical moment, while contemporary sets evolve along with time and might reference the present or the future. The modern design includes more woody and earthy elements, while contemporary designs highlight state-of-the-art materials like glass and steel decor.
---
The modern interior still enchants homeowners and decorators to this day. As you have discovered the idea of modern interior design, you can now bring out the creativity in you. Experiment with clean lines, geometric form, clear spaces, function, and storage, and remember to stick to the idea of minimalism, bold and daring glamour, and a good amount of rich mid-century pieces to incorporate modernism into your home aesthetic!