If your home decorating tendencies are marked by the latest gadgets, ultra minimalism, and a lack of clutter, then you're probably best suited to the contemporary interior style. So, what does it take to make your home contemporary exactly? These contemporary decor ideas will show you!
What is the Contemporary Design Style?
The contemporary decor design focuses on a focal point rather than space. It's defined by subtlety and embraces unique elements without hidden details. Before you add some intrinsic elements to your home, you should identify the textures and colors.
What is the difference between contemporary and modern home decor?
The contemporary decor design borrows from minimalism and art décor without hyper-focusing on a specific area. Some of the prominent characteristics are lean lines, neutral palettes, organic silhouettes, and more. It's also freer with its chunky shapes, bright colors, and sleek materials.
Modern design, on the other hand, is linked to the mid-20th century. Modern decorating focuses on function and accessibility. Some hallmarks of modern design are restrained palettes, natural materials, and using materials like plywood and fiberglass.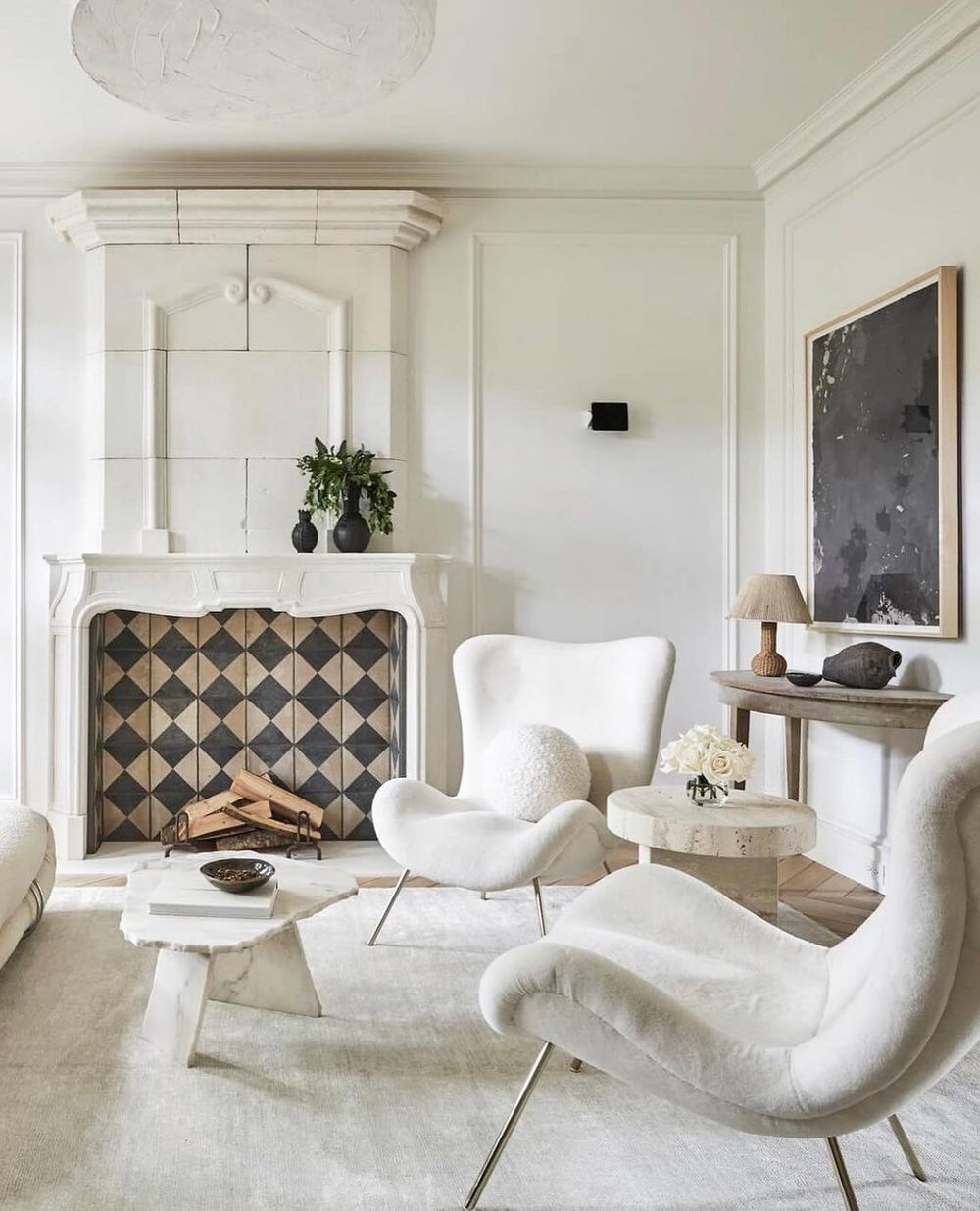 Contemporary Home Decor Ideas
Whether you're building a designer living room from scratch or you want some inspiration to renovate your living room, there are many contemporary decor design ideas to inspire you.
White Boucle Sofa
If you want to add a cozy feeling to your space, a white boucle sofa can give you a very stylish look. After all, boucle upholstery is an iconic pedigree in interior design. While its roots date back to the 1940s, its popularity has skyrocketed in the last few years. Boucle furniture comes in different colors, but shades of white would make your piece stand out.

Sheer White Curtains
Sheer white curtains can bring an elegant look to your space. They are semi-translucent and feature flimsy fabrics like woven polyester voile. The curtains also offer a light breezy feel, thus perfect for bedrooms and living rooms. If you want to create a stylish window cover, you can opt for those with multiple colors. You can also choose different textures to create a special look in your space.

Solid Marble Block Coffee Tables
A solid marble coffee table is an impressive and contemporary classic furniture design. These block tables can work with any minimalistic decor theme. The compact size makes it ideal for a medium-sized room. The coffee table will likely keep its value – this makes it worth the investment. It's also functional so that you can place your snacks and beverages.

Black Dining Chairs
A black dining chair can bring effortless and contemporary decor style to your home. You can shop for the latest trends to create an oasis in your space. There's no better way to inspire your guests with quality, style, and function. If you want to create a signature look, you can mix black dining chairs with a white table. And depending on your taste, you can choose a chair made of plastic, metal, or another sturdy material.

Mid-Century Lighting Fixtures
While mid-century lighting fixtures look simple, they help to create practical and targeted lighting at home. Beyond being a celebration of the mid-1950s and 1960s, these modern lighting fixtures excel in form and functionality. Also, they blend diverse materials and metal finishes that can withstand the test of time.
To add a mid-mod lighting touch to your space, you should hang a beautiful pendant at a central focal point. The unique shapes of contemporary chandeliers are perfect for dining rooms, living rooms, and bedrooms. These fixtures can bring a minimalist appeal and a classic touch to your space.
You should identify what kind of lighting your room needs (targeted or ambient) and then choose the fixtures that suit the space best. To add a contemporary lighting flair, you could try to match the curvy lines of your furniture.

Velvet Furniture
The furniture pieces in your contemporary home should not only be simple and orderly but they can also make a statement! Velvet furniture is the height of luxury and opulence. It's versatile and comes with many color options. Whatever you choose, you can add style and sophistication to your contemporary decor. And it's much easier to clean, so you don't have to worry about eating on the seats.
Velvet can create a cozy vibe by incorporating other materials like jute, wood, or woven wall hangings. A play between textures brings a striking look to your space.

Modern Art
Art is a simple way to express yourself. Apart from decorating your home, you create an eye-catching focal point with bold modern art. But here is the thing – the right piece can bring life to your space, while the wrong choice can be a turnoff.
The modern art you choose should complete your room and color scheme. A good start can be white and black colors. No matter where you place white and black artwork, it will add a level of sophistication to your space.
Another way to spice your interior is through mix-and-match. However, you should avoid bold colors. Modern art embraces all aspects of existence. It brings life to any interior and lifts the mood in the entire room.

Textured Accent Walls
A textured accent wall is a cool way to accentuate your space. The asymmetry of the wall helps you create a specific style – rustic, natural, and playful. You can add dimensions to fill your room.
While you can use plastic and wooden walls, you can also try bricks and stone. Whether you choose red bricks or historic dark shades, the unique texture is eye-catching. The horizontal layers bring a sense of energy. If you prefer a catchy look, a neutral stain can create a fabulous look.
Metal walls can help you achieve an entirely new design. For instance, a diamond can give a look that cannot be achieved with other materials. Accent walls use real building materials against flat walls. The type and style of material you choose will depend on your space.
Ceramic Cookware
The cookware keeps your kitchen contemporary too. Caraway is a non-toxic and non-stick cookware set brand. It features an aluminum core and stainless steel handles to give your kitchen a unique look. In addition, it's available in navy, cream, sage, marigold, and terracotta colors, so you can choose a color that suits you best. The skillet is designed with quality in mind. It comes with a pan and lid to keep your space organized.

---
The above contemporary decor ideas are ideal for homes, offices, and loft apartments. Besides color and style, you should stick to the basic rules. Some simplicity and plays with texture are what you need to achieve a balanced contemporary style.