Contemporary interior design is generally defined as an evolving trend in architecture and interiors towards sleek, simple, contemporary simplicity. It incorporates clean lines, and neutral color palettes and relies heavily on materials such as metal, glass, and polished stone.
It also features many of the same characteristics as modern interior design style – minimalistic furniture layouts with clean lines, a focus on function rather than ornamentation, and neutral palettes with pops of color here and there. In the following article, we'll discuss everything about the most popular contemporary interior design elements!
Uncluttered Spaces
Contemporary design is all about minimalism and neutrality. If you are considering a contemporary design for your home, the idea is to keep things simple and streamlined, while still being visually appealing. In a contemporary home, you'll notice lots of uncluttered surfaces and empty spaces. This means that designers are not afraid to leave open spaces void.
If a corner isn't filled with furniture or decor, then it's not necessary to fill it in just for the sake of having something there. Of course, hallways that lead from one room to another should remain open, but if it's an area that isn't used as a passageway or pathway through the house, then leaving it empty is acceptable in contemporary-style homes.
With any type of interior design style, there are usually several key elements you can identify. Contemporary interior design styles tend to be more minimalistic than other forms of interior design and so certain elements shine through more clearly than others.
Open Floor Plans
When planning a contemporary small space, you'll want to opt for open floor plans. Not only does an open floor plan give the illusion of being a larger area, but it also allows families with children or pets to be able to see the entire room while cooking or cleaning.
Open floor plans are ideal for entertaining friends and family as it allows them to flow easily from one end of the room to another without feeling stuck in one spot. A contemporary living room seamlessly flows into the dining room and kitchen.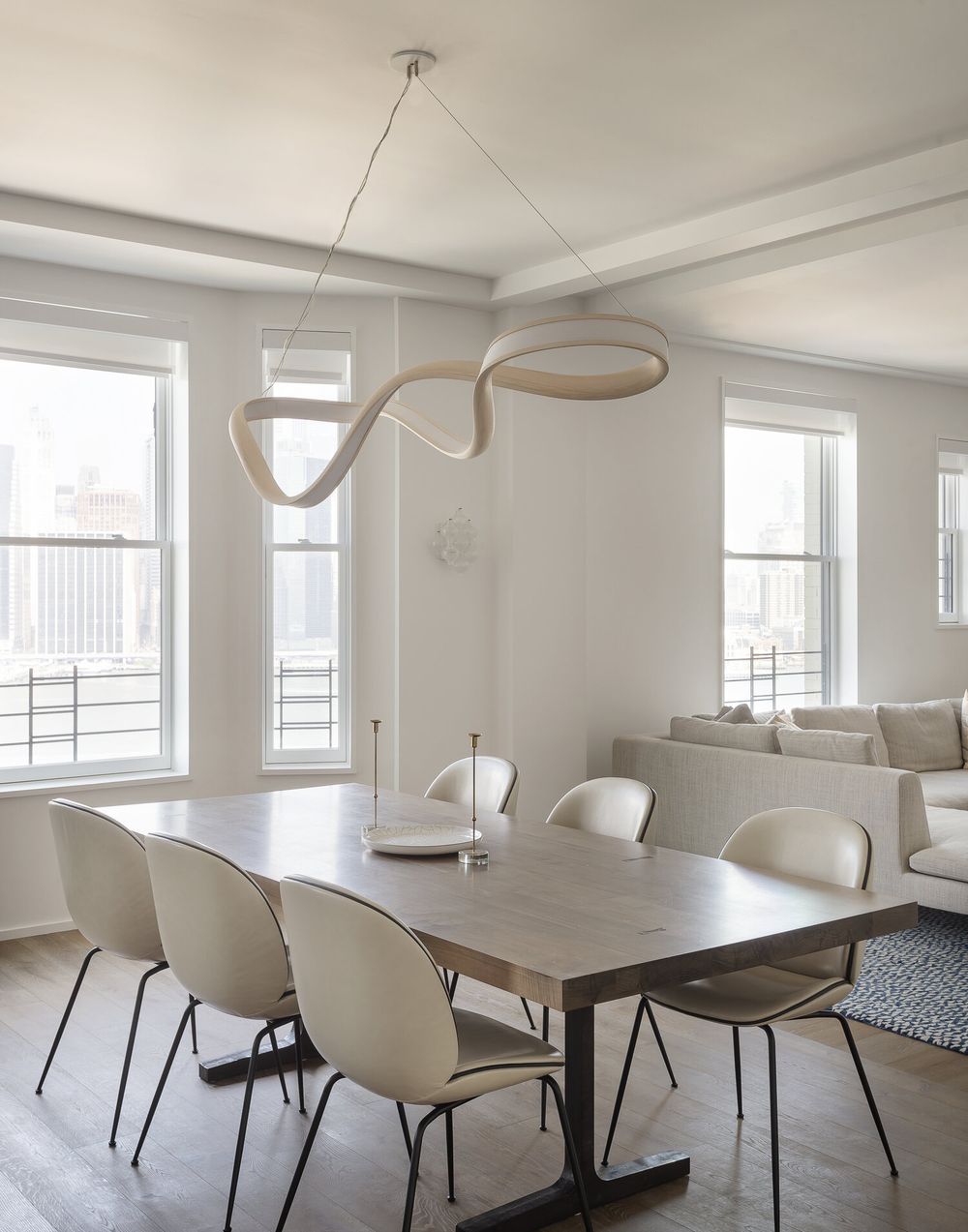 Simple and Geometric Forms
Simple and geometric forms are a basic component of contemporary interior design. Simple lines, with very few embellishments and little clutter. Less is more here. Design is also about function, and many contemporary furniture pieces have clean lines and neutral colors to go along with this concept.
Furniture can't be oversized or ornate, but it can be streamlined in shape, without clutter. The focus of the materials used in the piece. Furniture pieces would usually be made from chrome, glass, or steel for a sleek look.

Marble Kitchens & Bathrooms
Marble is one of the most expensive and luxurious materials that can be used in interior design. Marble comes from natural stone, so it has a lot of diversity in colors, veins, and patterns. If you want to create a glamorous kitchen or bathroom, look no further than marble countertops, marble backsplashes, marble flooring, and even marble sink surrounds.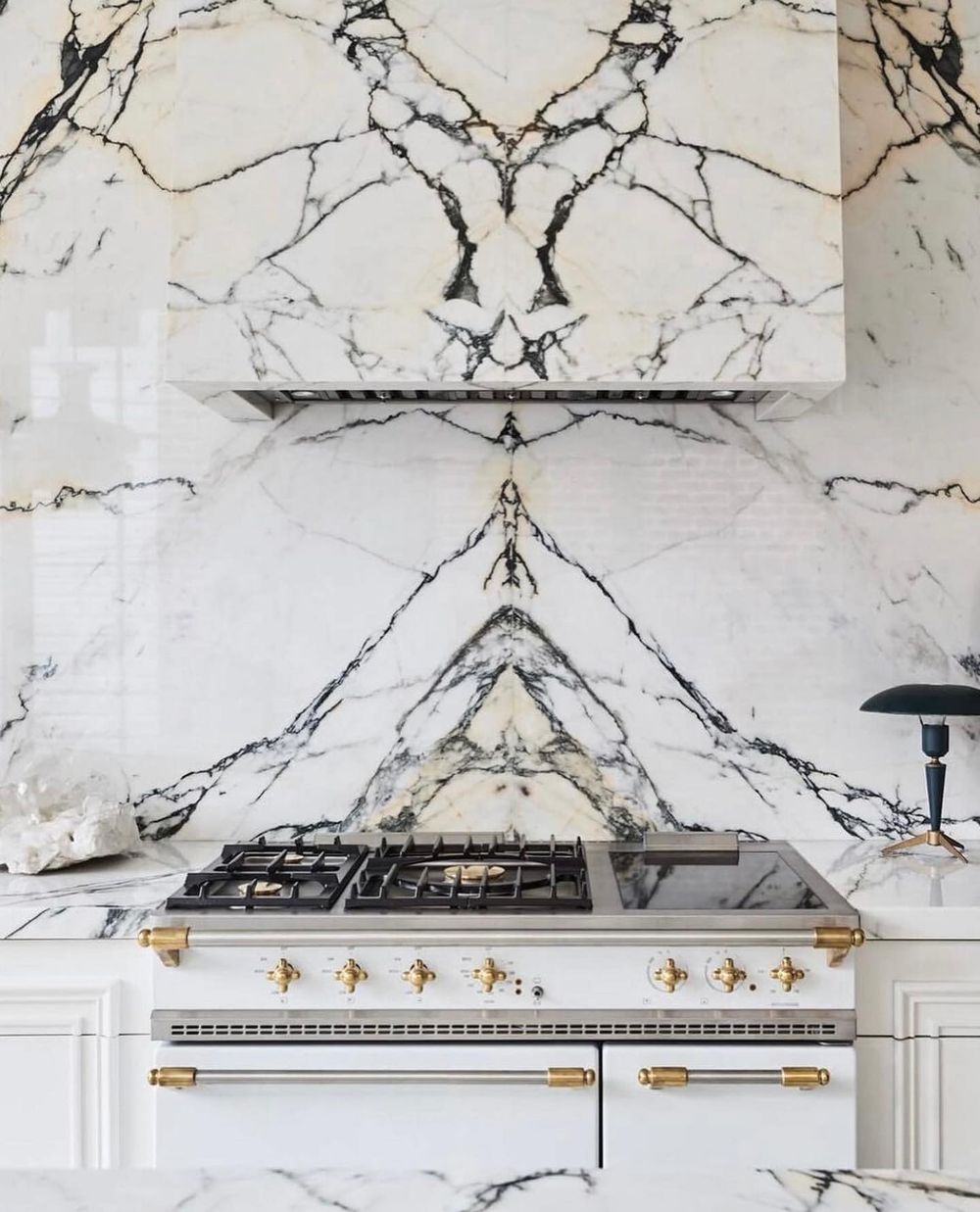 While marble is durable for its natural strength and beauty, it does require a lot of maintenance because it's porous. You will need to take special care of your marble by sealing and cleaning it properly.
High Contrast Colors
The use of contrasting colors can create a contemporary feel, or it can be used to give the interior a modern feel. One of the most important things to remember about using high contrast colors is that it creates an illusion that the color is closer to black than white.
It also creates an illusion that there is less contrast between two colors when they are placed side by side. For example, when you look at black and white in one photograph, it looks like there is more contrast between the two colors than when they are placed side by side in another photograph.
Muted Shades of Color
Contemporary design is characterized by neutral colors and muted shades. In this style, the focal point of your room will be your furniture rather than the color of your walls. This style incorporates a number of different tones including tans, whites, grays, and beiges.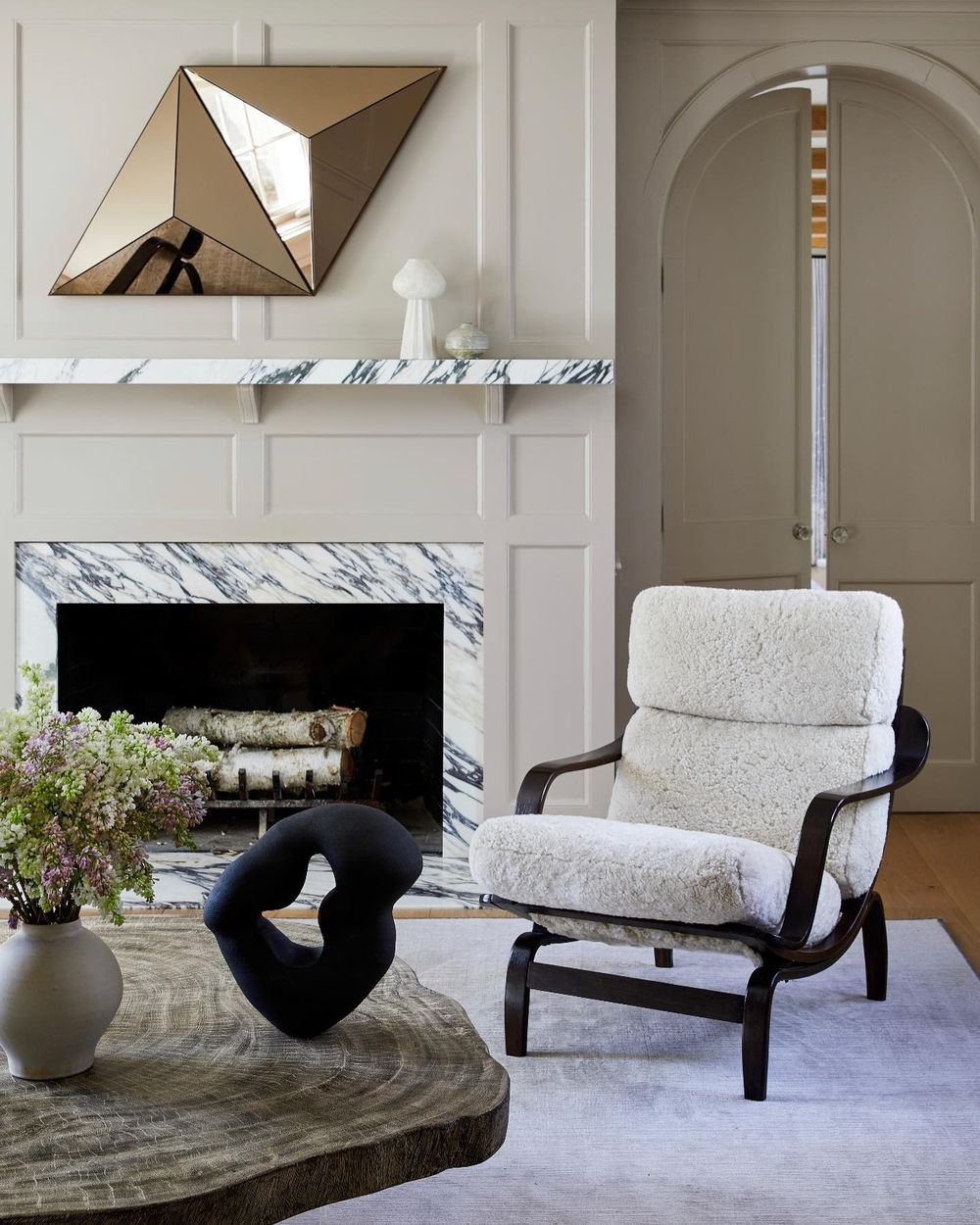 These colors are all very muted which can make it difficult to distinguish between each shade or tone. The contemporary design style is also defined by its use of contrast with bright colors to emphasize certain areas in a room, such as an accent wall or rug.
Minimalist Furniture
As the name implies, this style focuses on reducing a room down to its bare essentials. It requires that you cut the clutter out of your home and focus instead on function over form. Even though you may be tempted to display your collection of porcelain kangaroos or fill your counter space with plastic containers for hot sauce packets, try to be ruthless about only including items that serve a specific purpose.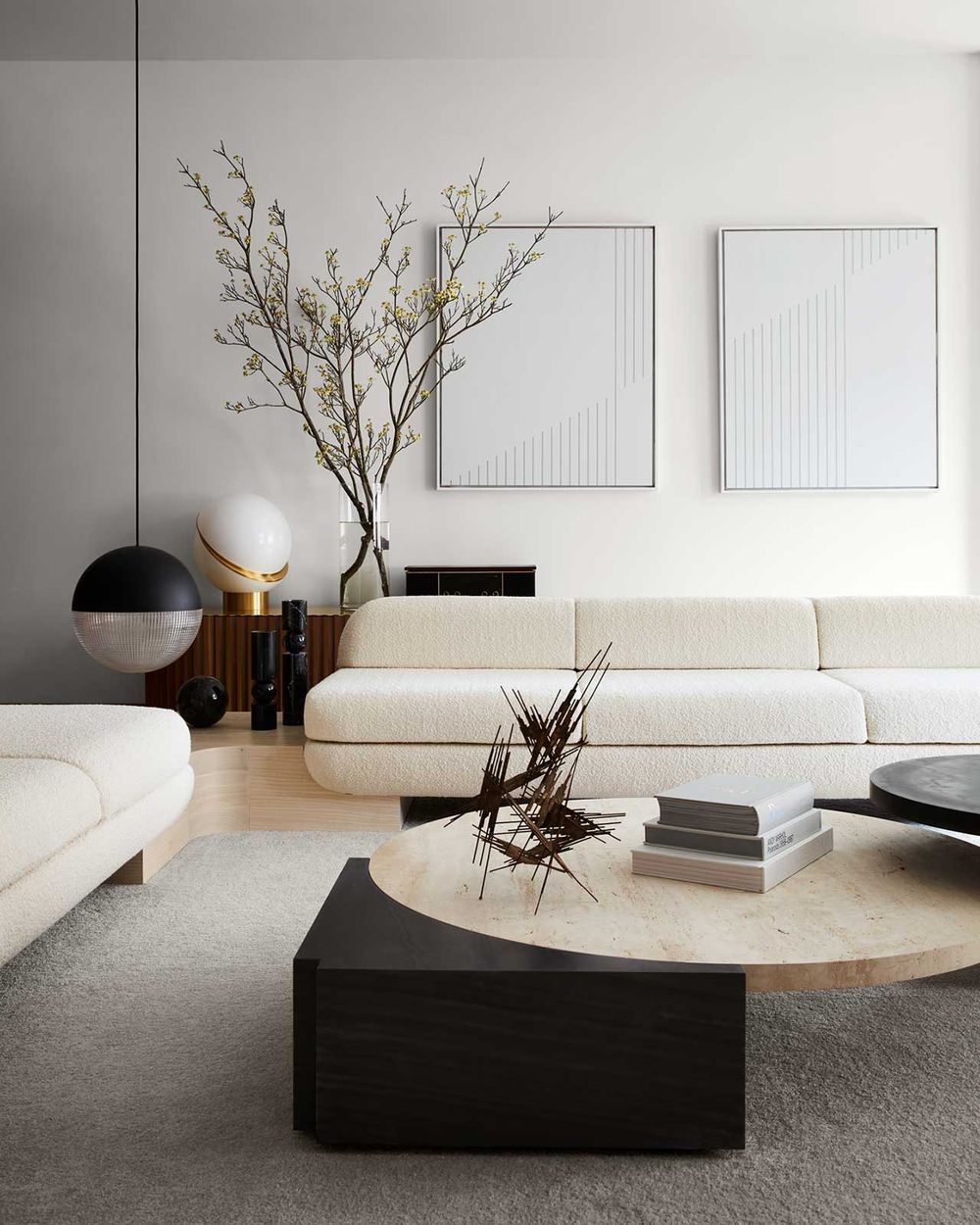 Once you've removed everything unnecessary from a room, it's time to give what's left some attention. When choosing furniture and decor for a minimalist design, aim for simple shapes and colors. Monochromatic color schemes are great here – they'll add visual interest without distracting from the simplicity of the space.
Floor to Ceiling Glass Windows
Glass walls are a trendy and functional way to divide interior spaces. They allow natural light to flow through a home, which is an added bonus for homeowners who prefer not to turn on the lights every time they enter a room. Natural light can also help save energy costs because it reduces dependence on artificial lighting.
Glass walls are less expensive and easier to maintain than traditional wooden or metal walls. They are also more soundproof than traditional walls, so they are ideal for privacy from neighbors or roommates.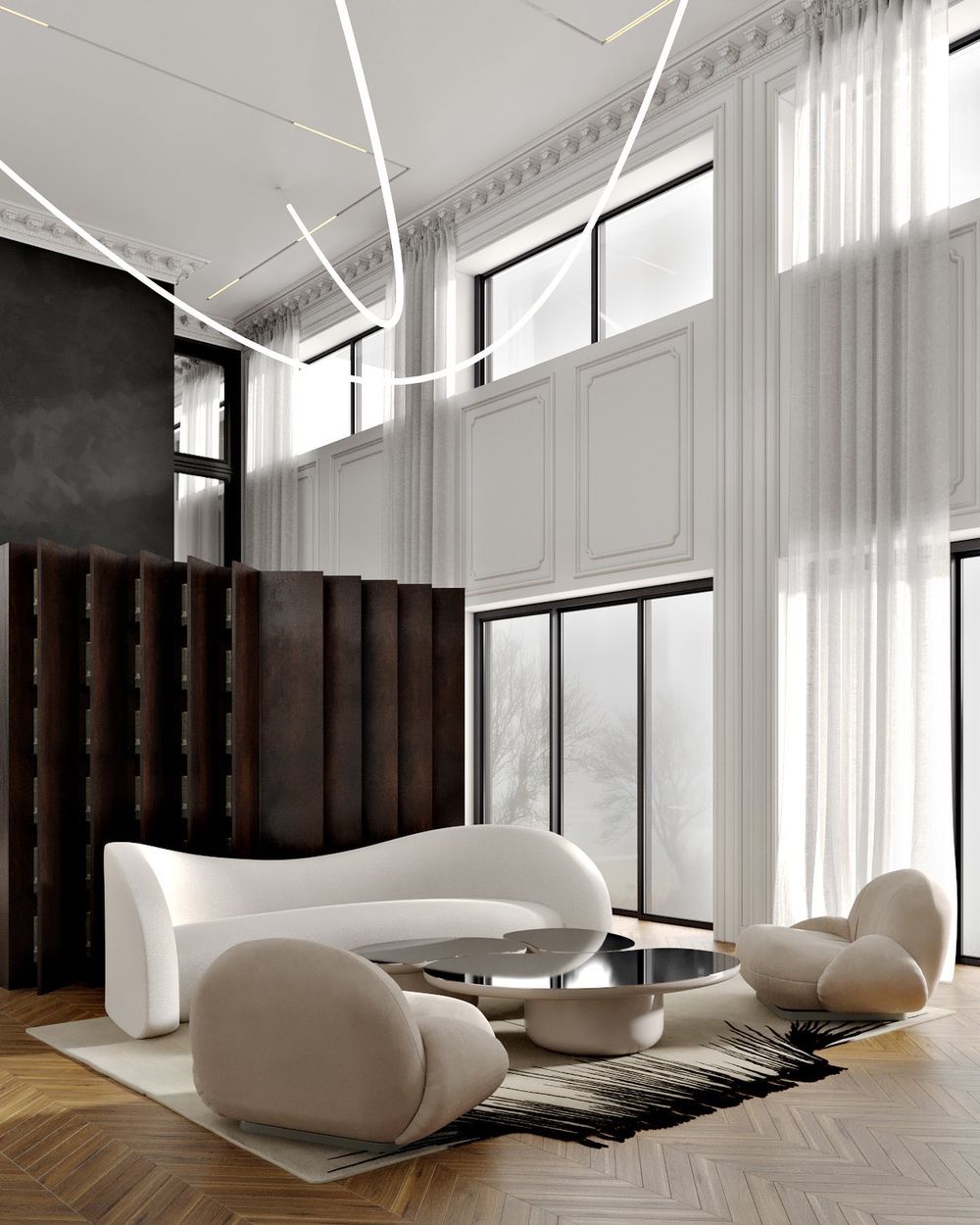 Recessed Lighting
Recessed lighting is an essential element of contemporary interior design. Recessed lights are ceiling lights that have been gently suspended into the ceiling, and they are a great way to add ambient lighting to a room without taking up any table space or floor space. They are also called can lights, high hats, canister lights, and pot lights.
Very Few Decorations and Accents
When it comes to decorating, the less-is-more approach is key to contemporary interior design. Many contemporary rooms are sparsely decorated and feature minimal accents, as well as a few key statement pieces that help tie everything together. Instead of adding more items day after day, you should start by removing some of your belongings from the room.
This will make you feel more at ease and give you a better understanding of what items look best in your space. And don't forget about storage – if you have extra towels or blankets but don't want them cluttering up your bathroom or bedroom, consider purchasing a decorative basket or box in which to store them out of sight.
More Contemporary Interior Design Ideas
Check out the best contemporary interior design ideas right here: