Farmhouse side tables are versatile pieces of furniture that can be used in so many ways within your home. We love using side tables for creating a breakfast nook in small spaces, as a remote control rest next to the sofa, and as a nightstand in the bedroom. The possibilities are endless for these cute little tables! They also tend to be quite inexpensive, so you don't have to worry about making a large investment.
When it comes to farmhouse home decor, there's nothing like a country-style wood or metal table to add some charm to your home.
We love the family-friendly, rustic nature of Farmhouse furniture and these tables won't disappoint! We've included options for all budgets, but pay attention to the materials of the table if you're looking for something that will stand the test of time.
Farmhouse Side Tables
So what does a Joanna Gaines-approved Farmhouse side table look like? Well, that depends on your taste! You could go with natural wood tables, industrial metal tables, or painted wood tables. There are lots of options to choose from online. Find our selection below. We can totally imagine any of these tables on an episode of Fixer Upper! You too?

How cute is this modern farmhouse style side table in this cozy reading nook by Kayla Herndon? The painted white legs stand out against the natural wood tray top of the table. It's used to hold a nice vignette of a white ceramic vase and a coffee mug. A farmhouse floor lamp sits nearby to illuminate the corner.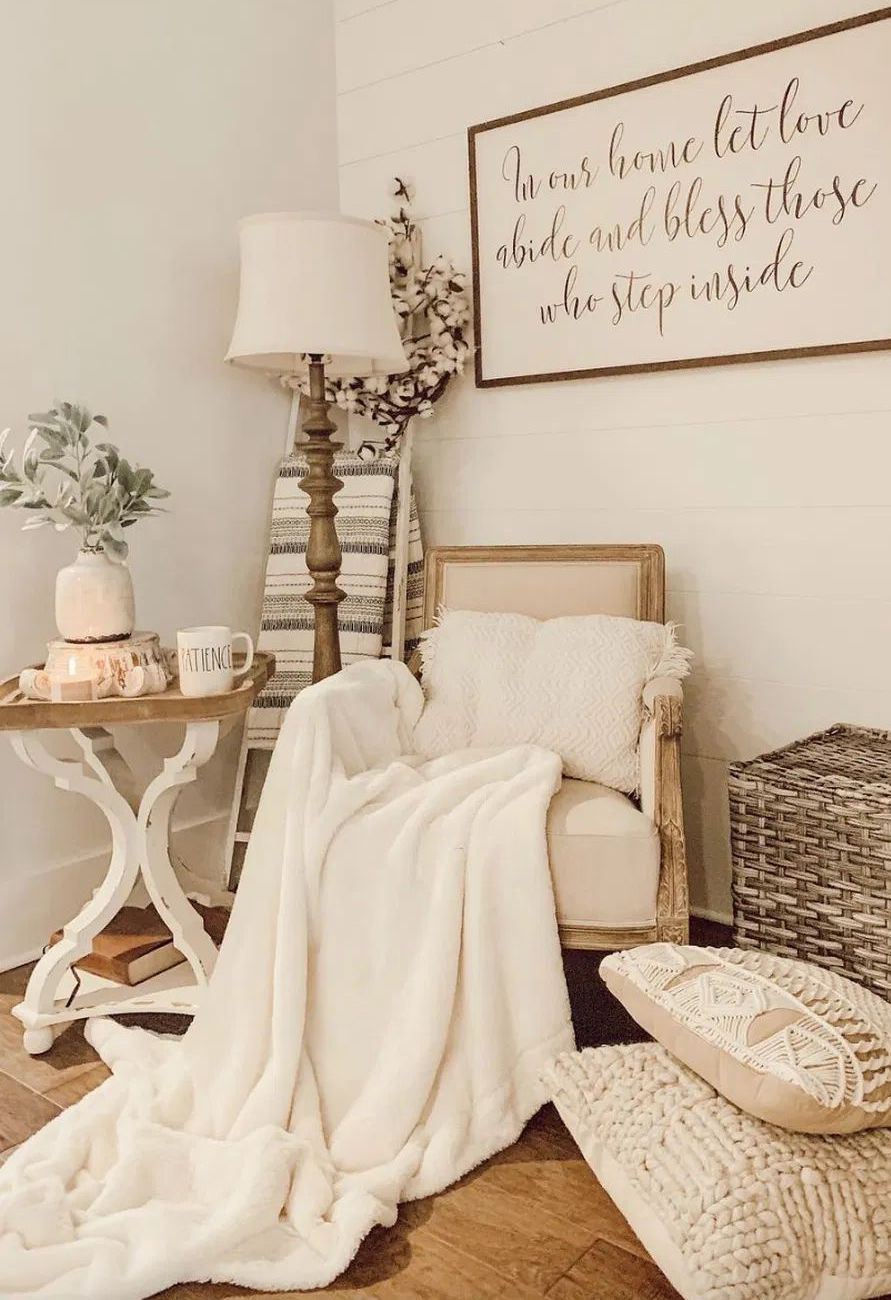 More Farmhouse Decorating Ideas
I hope this post helped you find the perfect side table for your modern farmhouse home! If you love modern farmhouse decor and furniture as much as we do, then you may be interested in reading our other articles on this popular country style. Check out some of our recent posts on how to get the modern Farmhouse look in your home:
Picking furniture for your home is never easy. We hope our guides will help you curate the home of your dreams!