When it comes to ample seating with style, accent chairs are there for your living room. We love Farmhouse accent chairs because they can provide extra seating while keeping in line with a Farmhouse style living room. You can find accent chairs with or without armrests, but we definitely prefer those that have arms because they tend to be more comfortable!
Farmhouse Accent Chairs
When it comes to Farmhouse accent chairs, you will want to stick with neutral colors similar to the Farmhouse decor style. Go for natural fabrics like cotton and linen. Some chairs might be tufted, and others upholstered smoothly. Some armrests will be made of fabric and others could have wood armrests. There is quite a variety to choose from!
Here is our selection of Fixer-Upper-style accent chairs for your living room!
Farmhouse accent chairs are typically made of wood, often with a rustic whitewash or distressed finish. They often have simple, straight lines and are designed to be comfortable and inviting. They can come in all shapes and sizes, from a single armchair to a large armchair with a matching ottoman. The chairs may be upholstered in a plaid, floral, or gingham fabric, and may feature carved details, turned legs, and decorative hardware like nailheads or buckles. Farmhouse accent chairs are perfect for adding a cozy, inviting feel to any room.
Here are a few inspiring Farmhouse accent chair decorating ideas from Instagram! As you can see, neutral accent chairs are king when it comes to this style.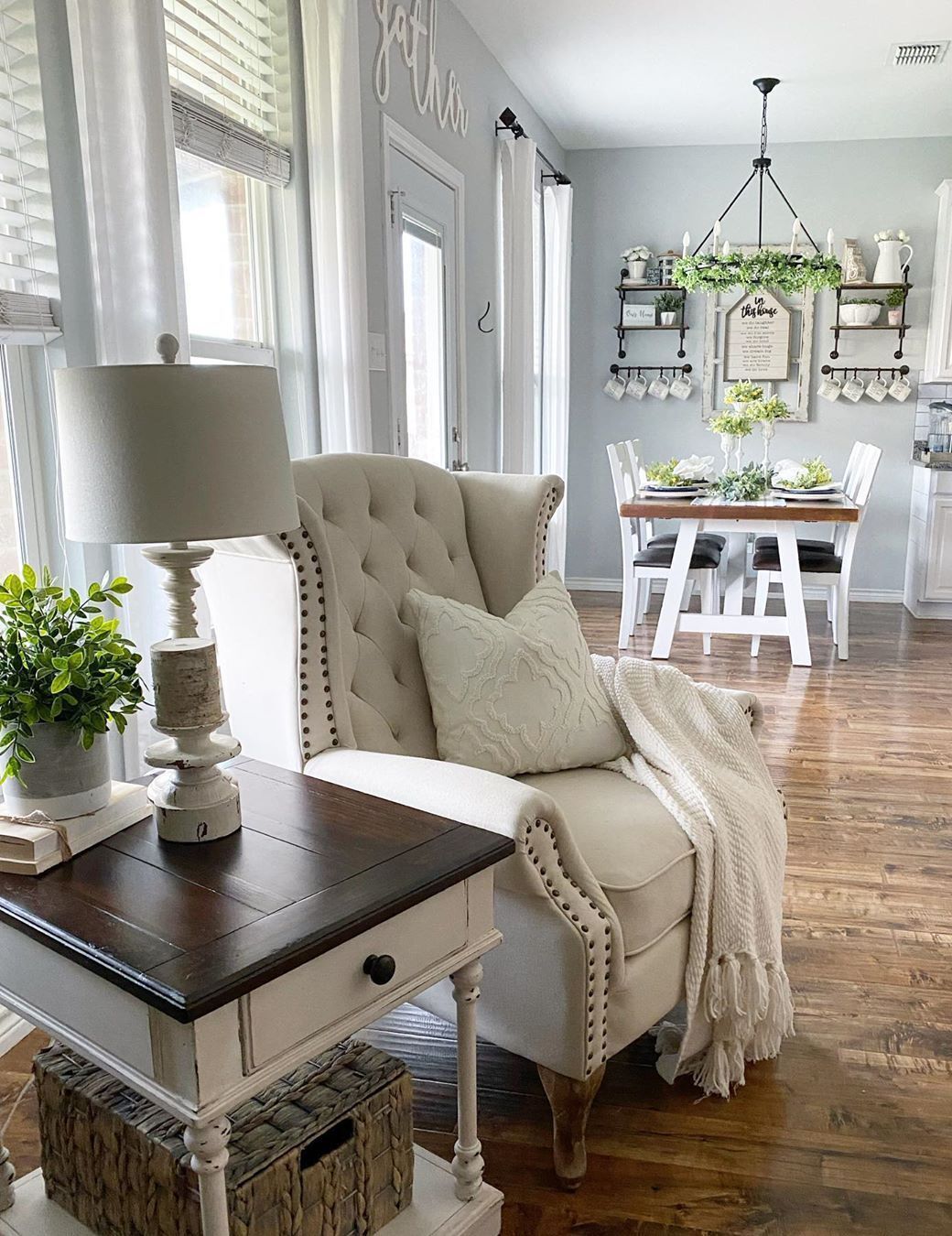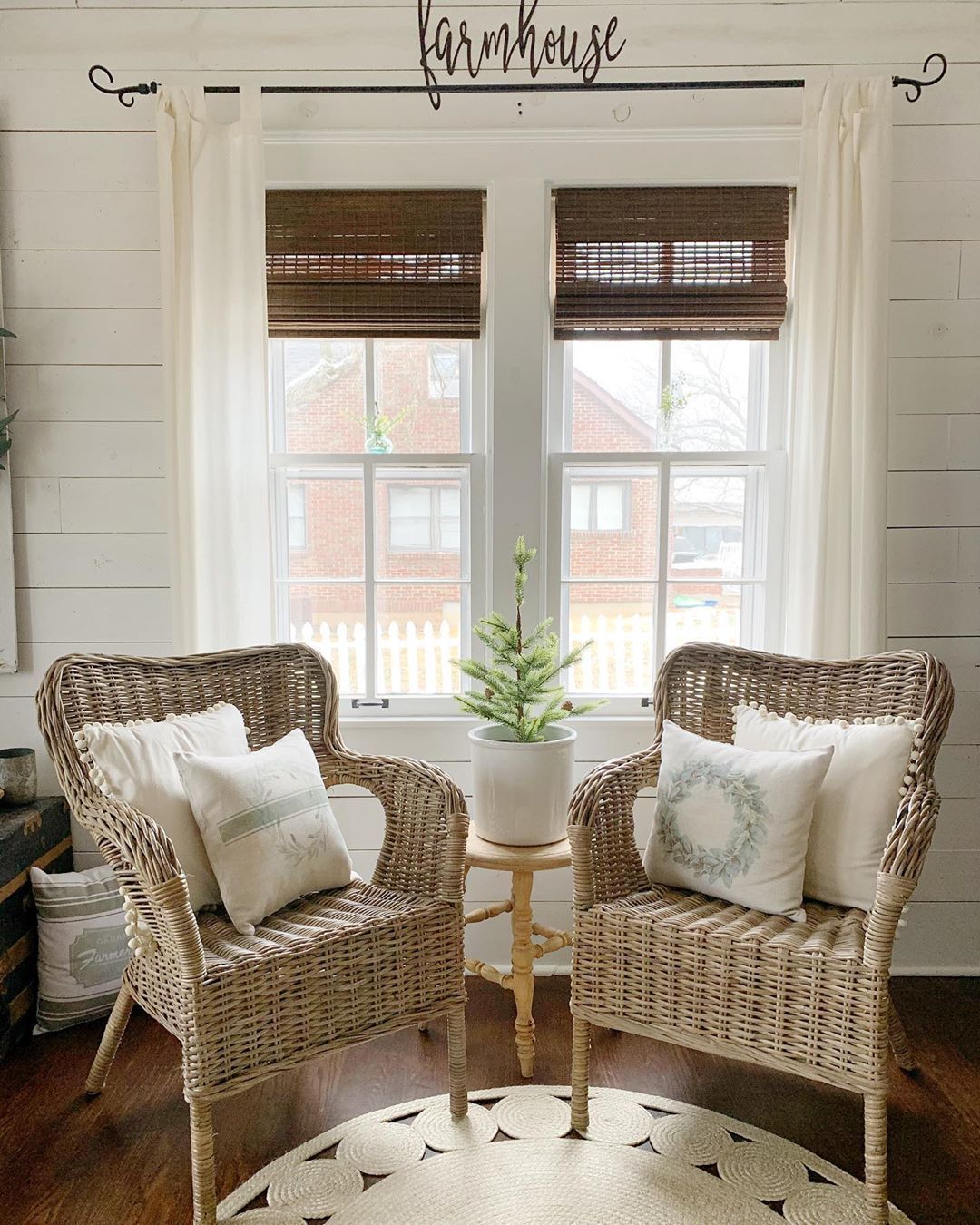 More Farmhouse Decorating Ideas
If you are looking for even more Farmhouse furniture and decor ideas, then don't miss our other popular posts on getting the Fixer Upper style in your home. Joanna Gaines may be the queen of Farmhouse decorating, but you can easily get this look in your home (without the expensive Gaines design services!) by following our guides!
Keep an eye out for more Farmhouse articles soon!
Happy curating!