Farmhouse mirrors are the perfect wall accessory for many different rooms in your home. If you love Farmhouse decor, then you absolutely need a Farmhouse style mirror or two to decorate your space! Mirrors help enlarge any room they are in, and the bigger the better. They also help to reflect light, illuminating your space.
Farmhouse Mirrors
We scoured the internet to find the best Farmhouse style mirrors you can shop online these days. As you can see, the designs include common Farmhouse home materials like wood and metal. Sometimes they are whitewashed, and other times the wood is just a natural stain. A popular trend is the window pane frame mirror! We've included everything from round mirrors to rectangular mirrors to bathroom mirrors and full-length mirrors to help in your search. Each of these mirrors is Fixer-Upper-approved! Take a peek at our mirror selection below.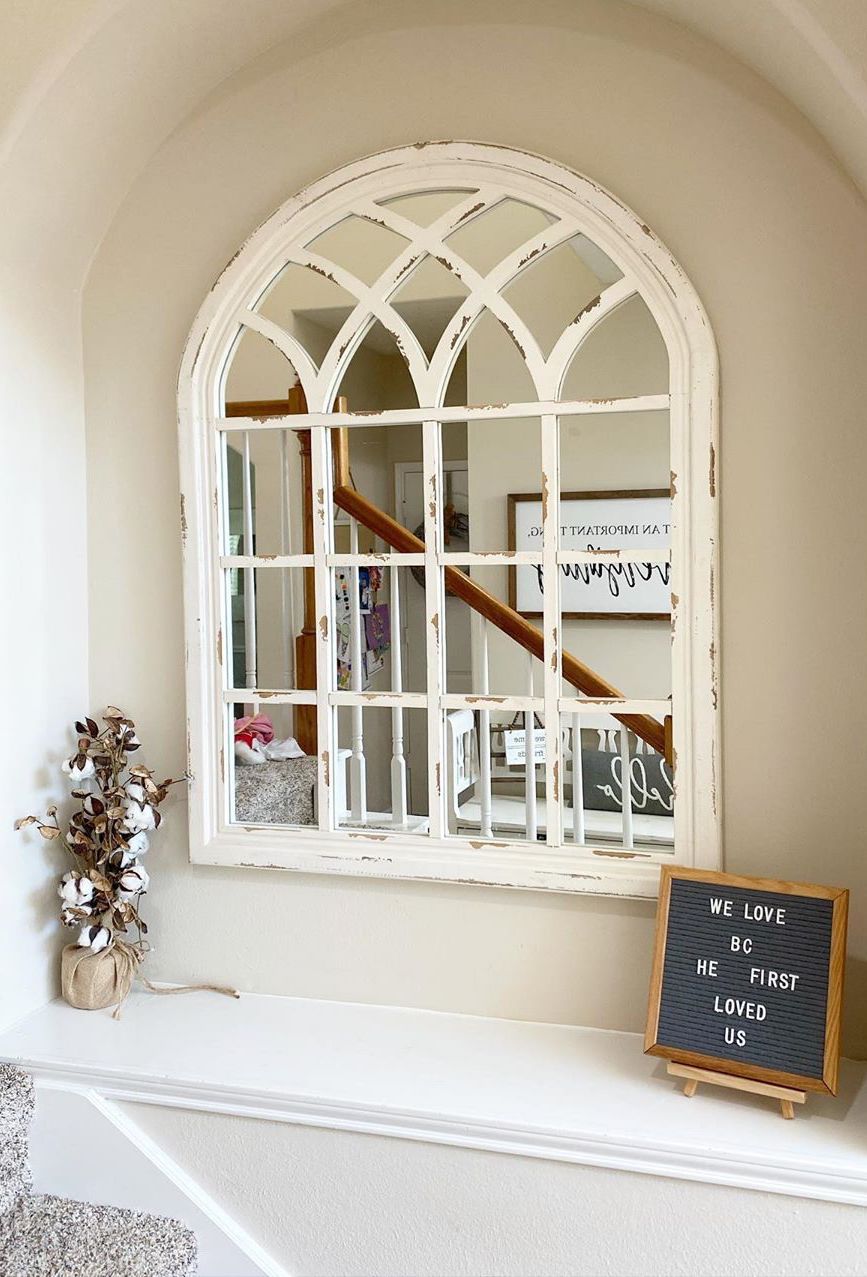 More Farmhouse Decor Ideas
If you love Farmhouse style decorating, then we have many more articles that will interest you as you go about curating the perfect Farmhouse home! Check out some of our recent popular posts on this decor style:
Farmhouse Furniture
Farmhouse Décor
Happy decorating!