If you're looking to create a cozy space to read at home, then these farmhouse reading nooks will surely inspire you. Curling up with a book is a favorite pastime of mine, but sometimes it's hard to blend these reading spaces in with the rest of our house. If your home is decorated in the modern farmhouse style, then these reading nooks will give you a great place to start as you go about designing your dream home!
We love modern farmhouse decor for its family-friendly nature and rustic design. Each of these ideas will fit in nicely with a countryside home.
Remember, a good reading nook has a cozy place to sit, a place to store books, and a bright lighting fixture nearby.
1. Wood Beam Nook
This cozy farmhouse nook has been framed by wood beams on the walls and ceiling.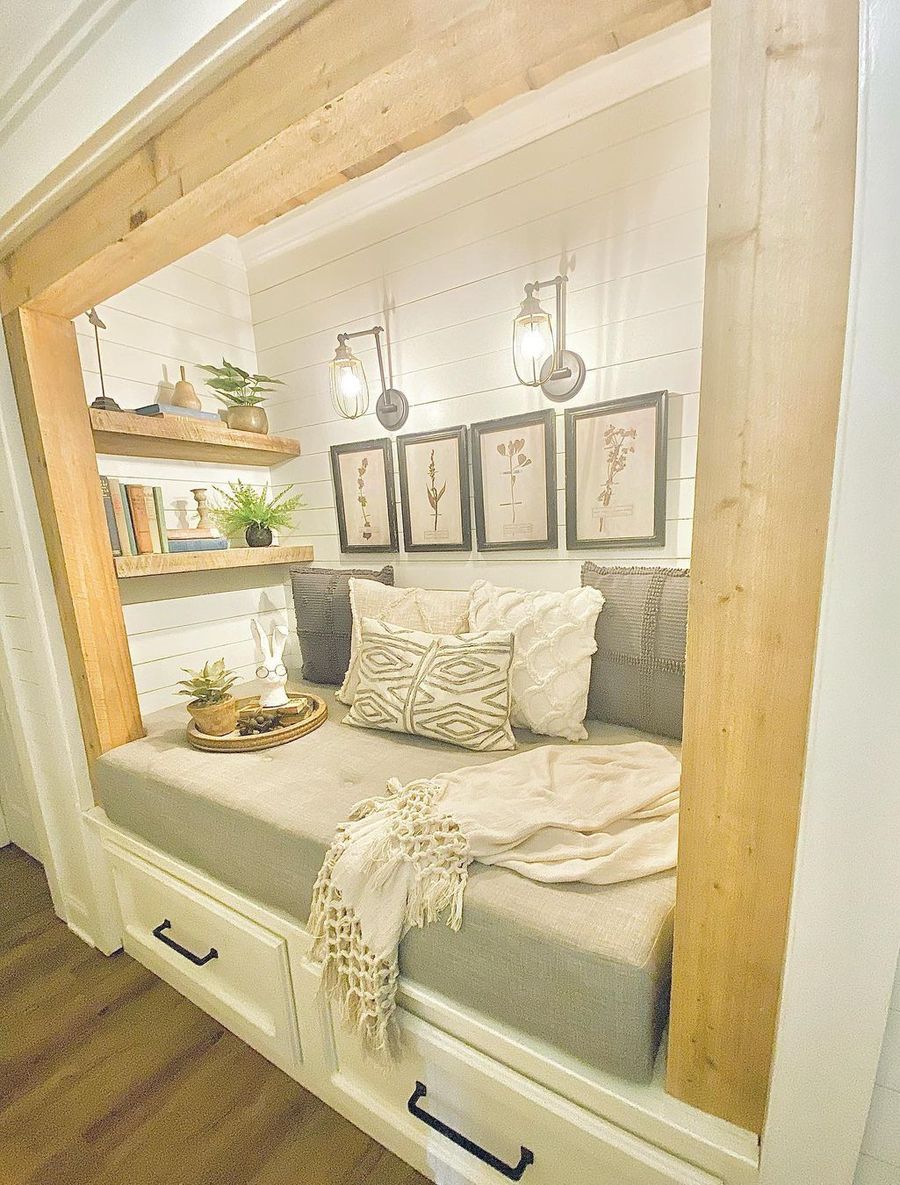 2. Vintage Furniture Nook
Vintage furniture is a common element of farmhouse interior design.
3. Egg Chair Nook
An egg chair is a cozy addition and the perfect place to sit and read a book!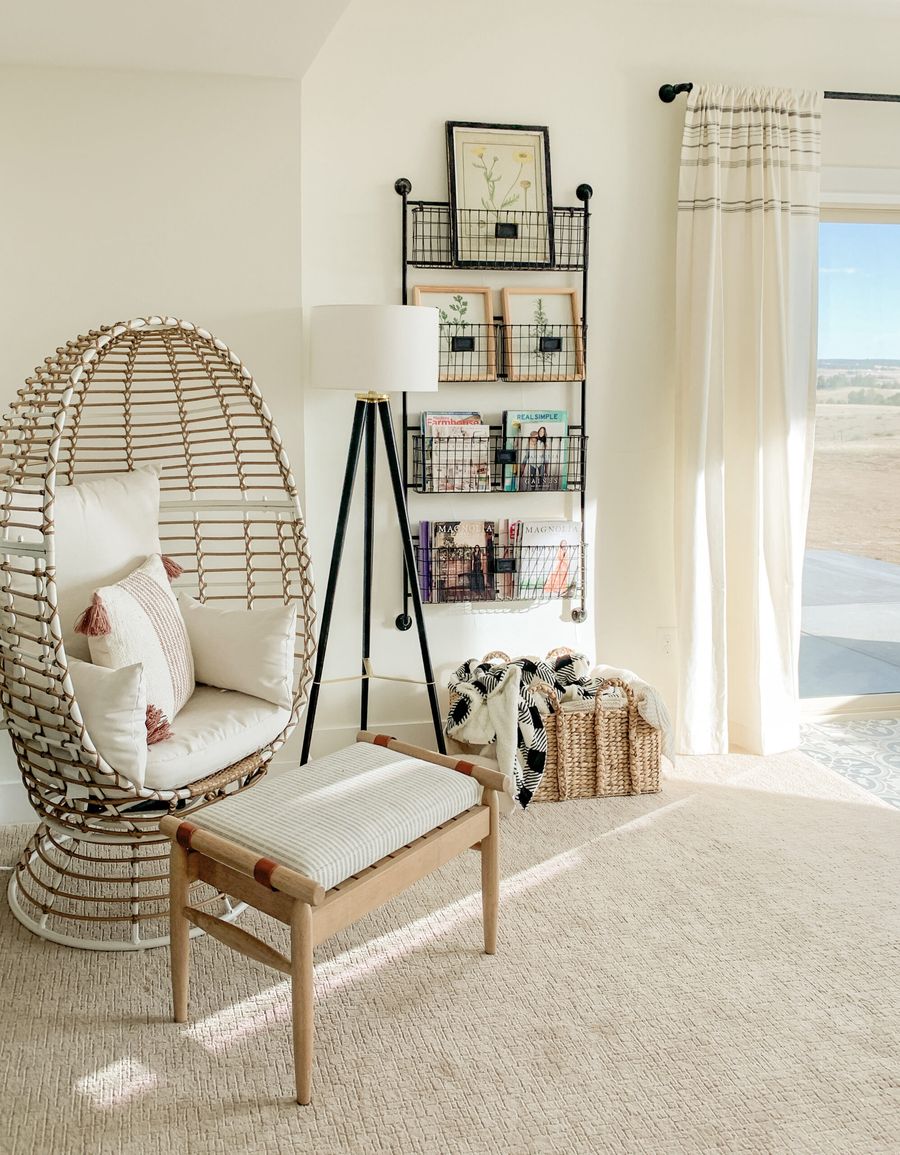 4. Corner Nook
The corner is the perfect place to put a cozy reading nook in your home. Slipcovered furniture makes it easy to clean. Add a few throw pillows and a side table for extra convenience and comfort!
5. Nook with Daybed
Daybeds are the ultimate luxury to have in your reading nook! Install one near a built-in bookshelf and a bay window for natural lighting.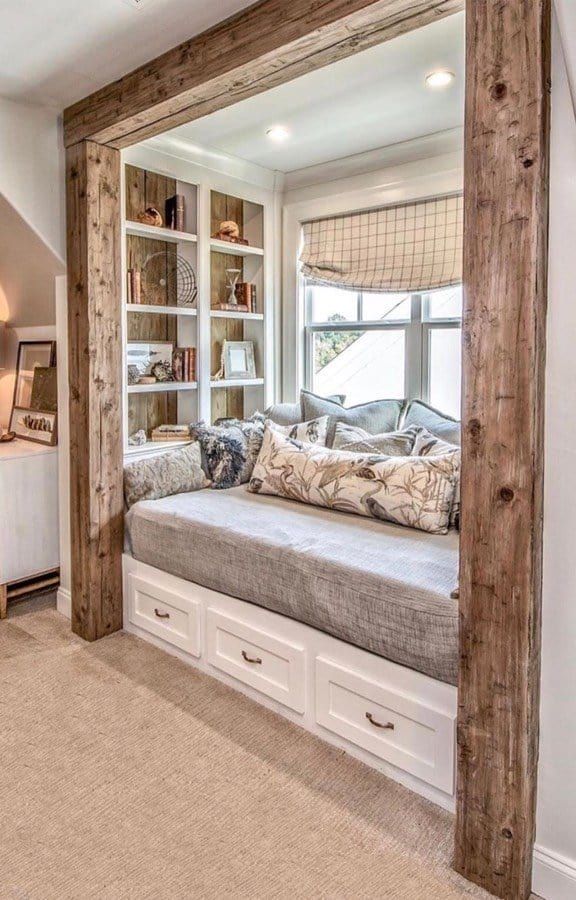 I hope these farmhouse reading nook ideas inspired you to design your own study nook at home! As you can see, with a little effort and imagination, you can create your dream reading space.
Keep getting inspired by our other farmhouse home decorating ideas linked below!