Farmhouse desks are a necessity for every office in a modern Farmhouse home. Even if you don't have a dedicated office space, you can still decorate an empty wall or corner of your home with a modern Farmhouse-style desk.
Desks are great for getting work done, paying bills, checking your email on the computer, and more. I love the old-world charm of a country writing desk, very common in homes when letters were the primary means of communication. These Farmhouse style desks bring that charm to the modern day. You can put a desk in the bedroom, living room, or in any other free space in your home.
Farmhouse Desks
From writing desks to executive desks with many drawers, there are lots of options when it comes to Farmhouse desks. Farmhouse furniture and decor are often made from natural and rustic materials like wood and dark iron or metal. Let's take a look at some of the most affordable yet stylish options when it comes to a country home desk. We made sure to include desks in a wide variety of price points, so there is one for every budget!
Here are a few examples of farmhouse-style desks styled in homes. This vintage white desk has a black top and a white wood side chair nearby. A small brown table lamp is in one corner and two white vases are in the other corner. Family photos hang on the wall above.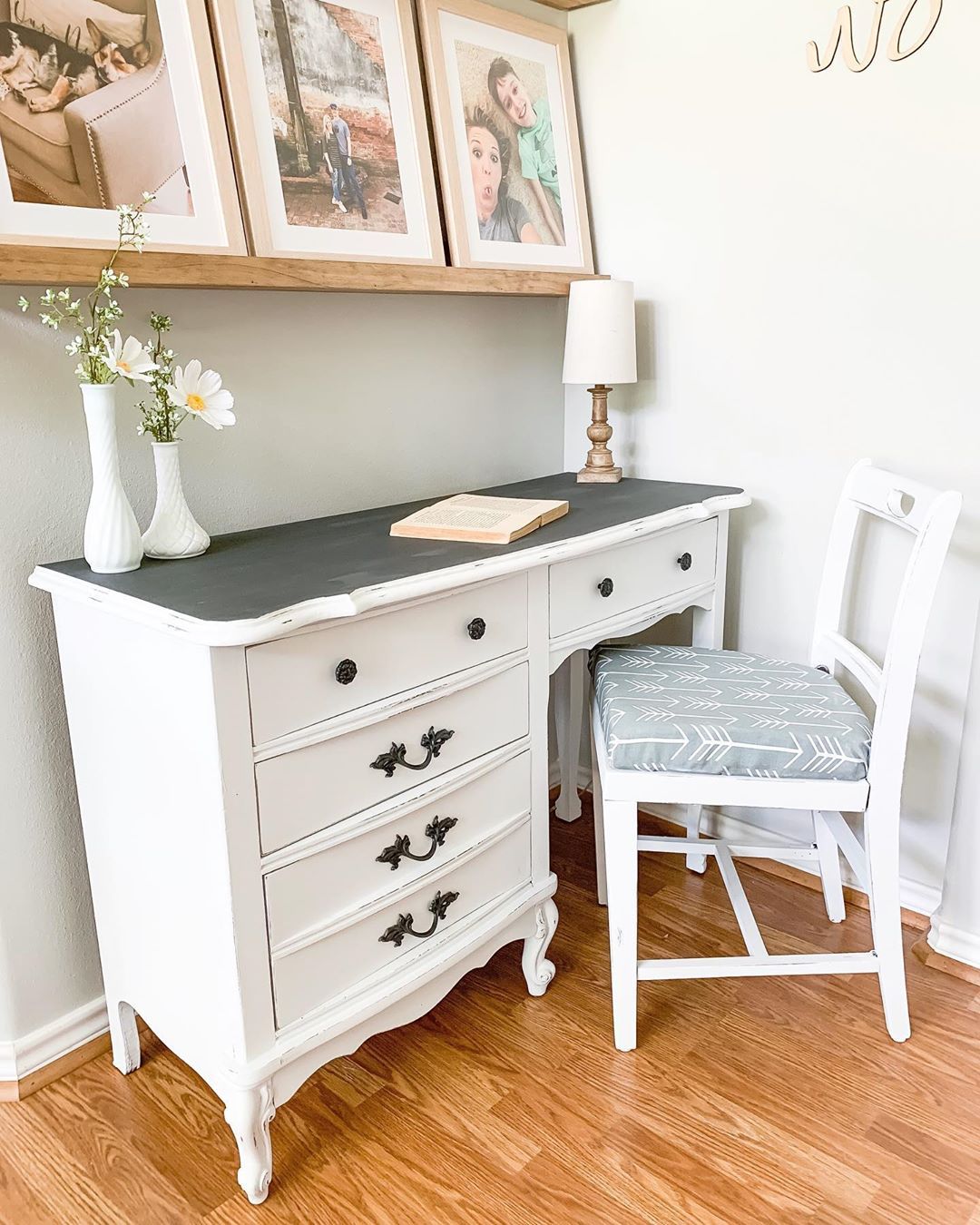 This home office features a farmhouse desk with lots of side drawers for storing office supplies, papers, and more! A table lamp and candlestick pillar are found in each corner. A beige upholstered chair looks comfortable enough for long work sessions. A eucalyptus garland sits on the far edge of the desk. Placed next to a window, I'm sure this area receives lots of natural sunlight during the day!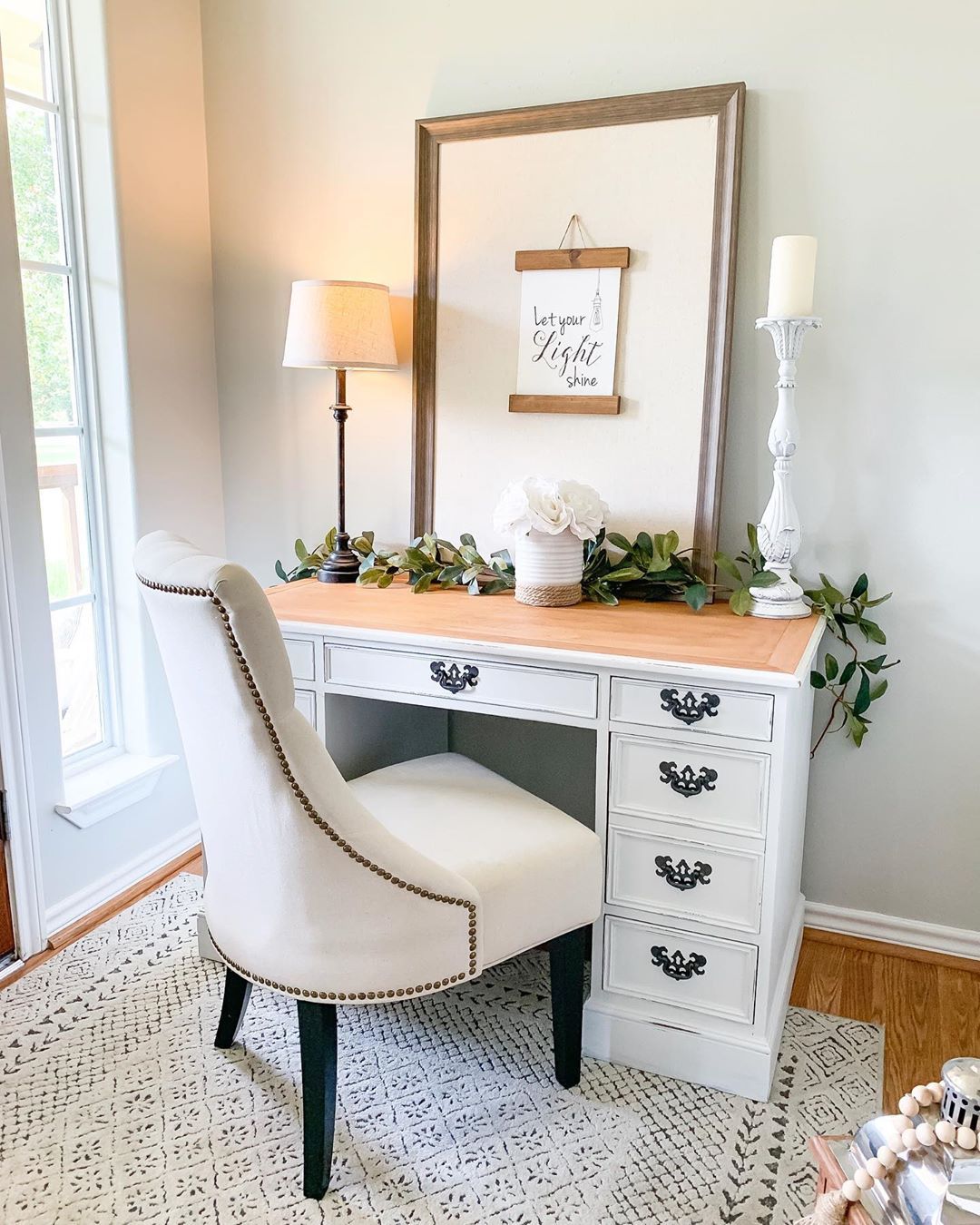 Both of these homes are great examples of farmhouse home office decor!
I hope this article helped you find the perfect Farmhouse style desk for your home office at an affordable price!
More Farmhouse Decor Ideas
We just love the simplicity and warm feeling of a modern farmhouse home. Keep decorating with these top articles on Farmhouse decor for your house!