Fireplaces are a well-known characteristic of traditional Haussmannian Parisian apartments. Funnily enough, it is prohibited to actually use them! Though they don't serve their original purpose anymore, fireplaces have become such an icon part of Parisian apartments that many of them remain in place with the insides blocked. Today, they function similar to console tables in countless Parisian living rooms and bedrooms.
Parisian Fireplaces & Mantels
Here are 27 Parisian fireplaces and Parisian mantel decor ideas that will inspire you book a trip to Paris ASAP!
1. White neoclassical Parisian fireplace with two white French sitting chairs, parquet flooring and crystal chandelier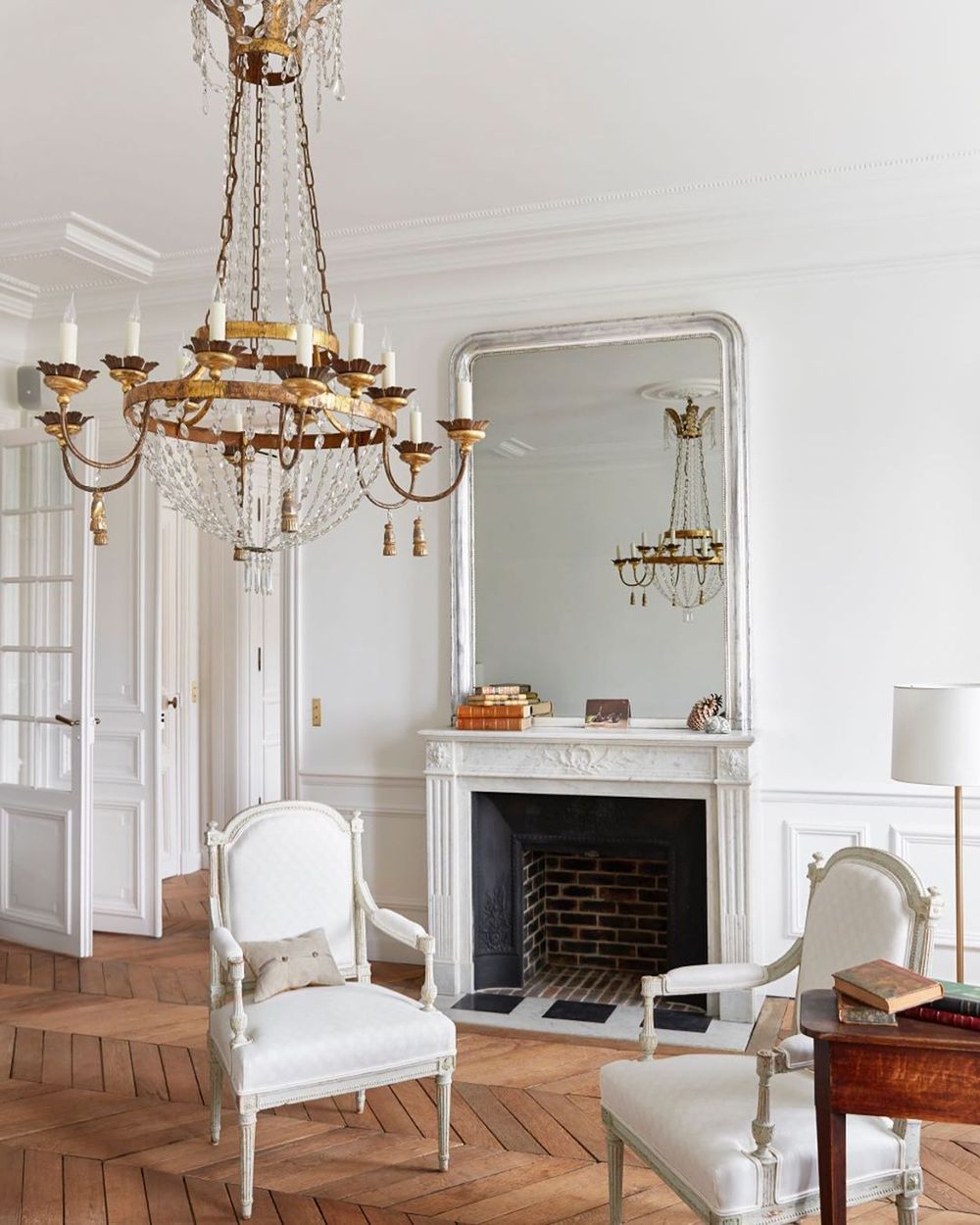 @abkasha
2. Parisian Fireplace with Byredo candle and coral sculpture
Apt Lafayette Paris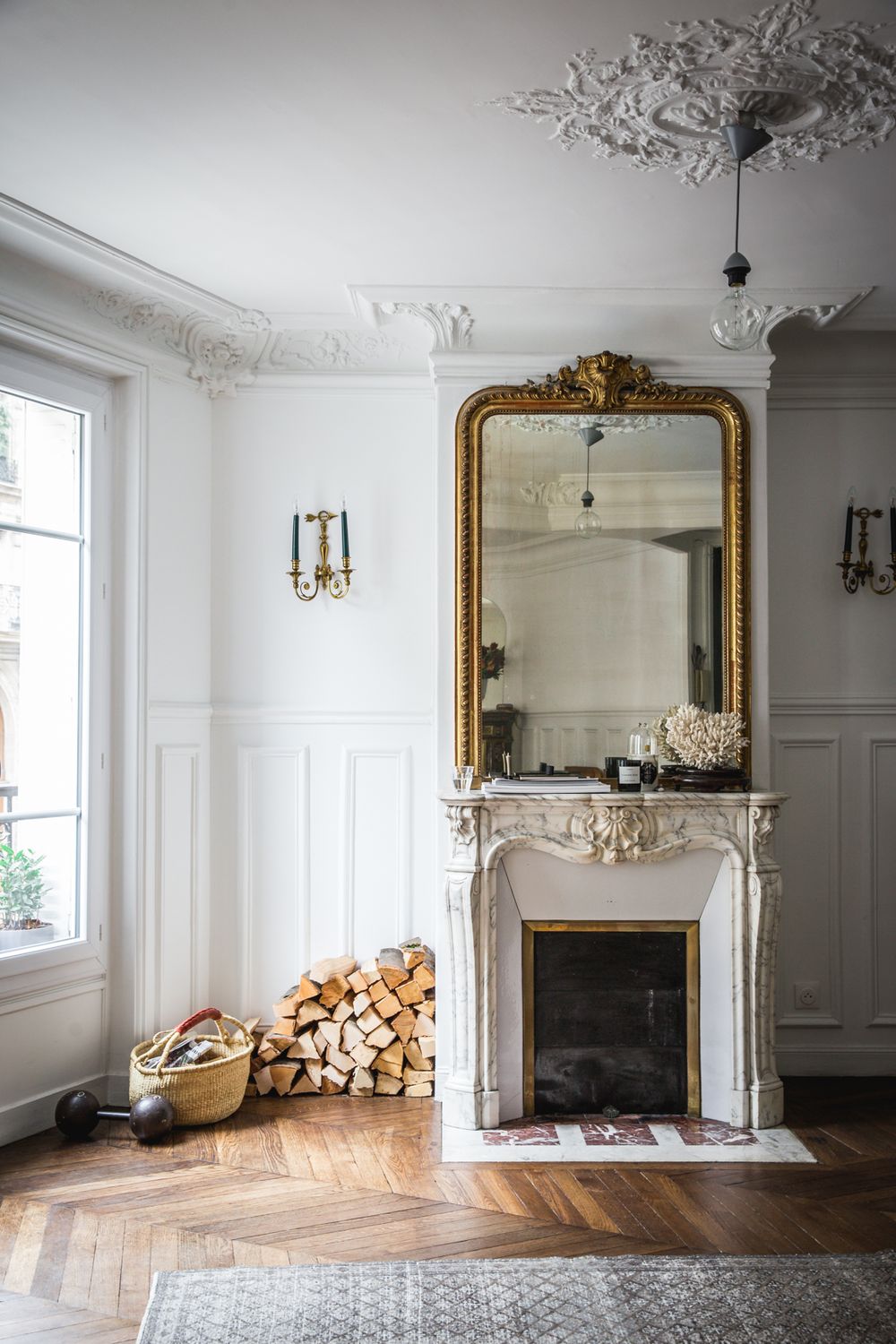 Apt Lafayette Paris
3. White candles in front of opening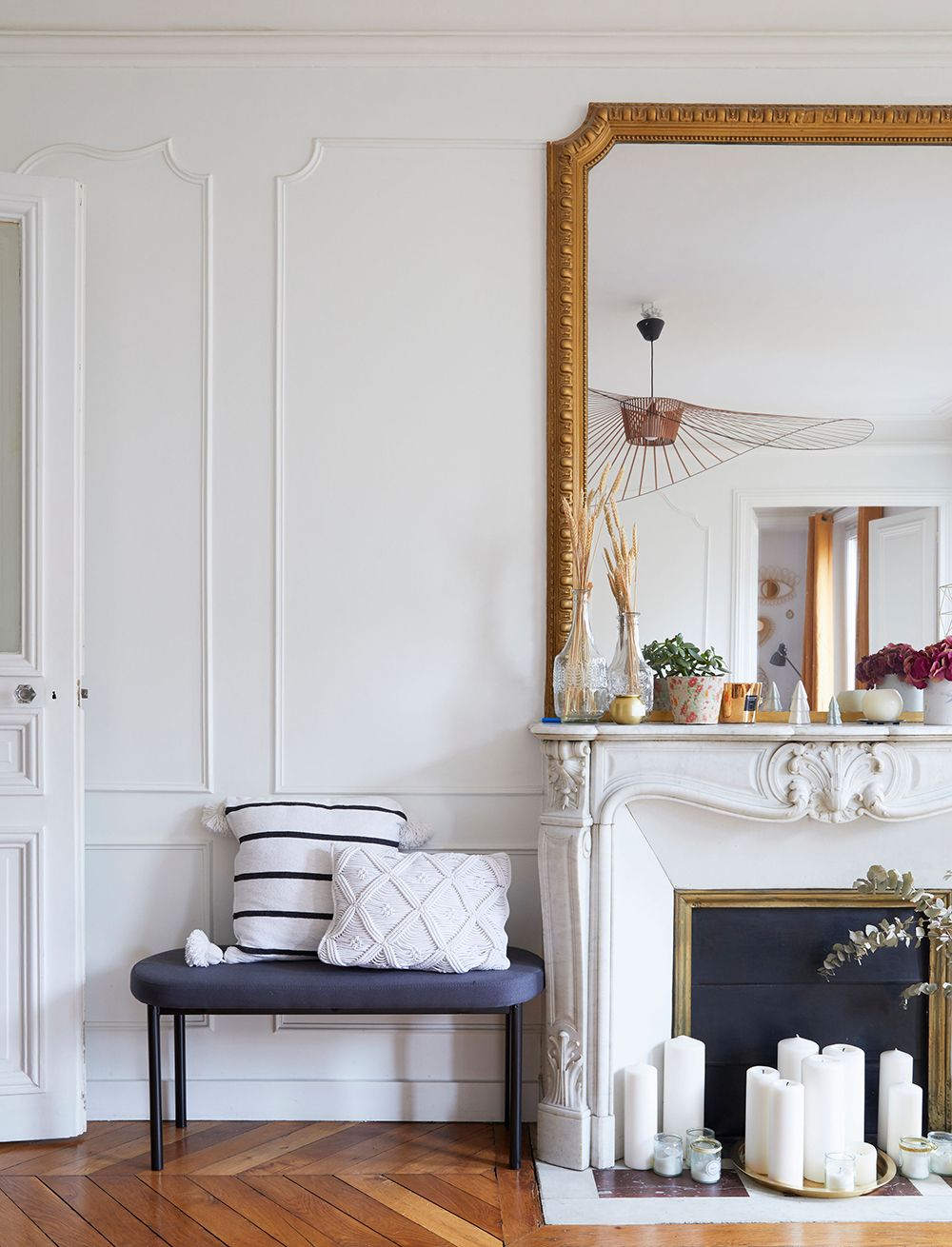 Cup of Jo
4. Bookshelf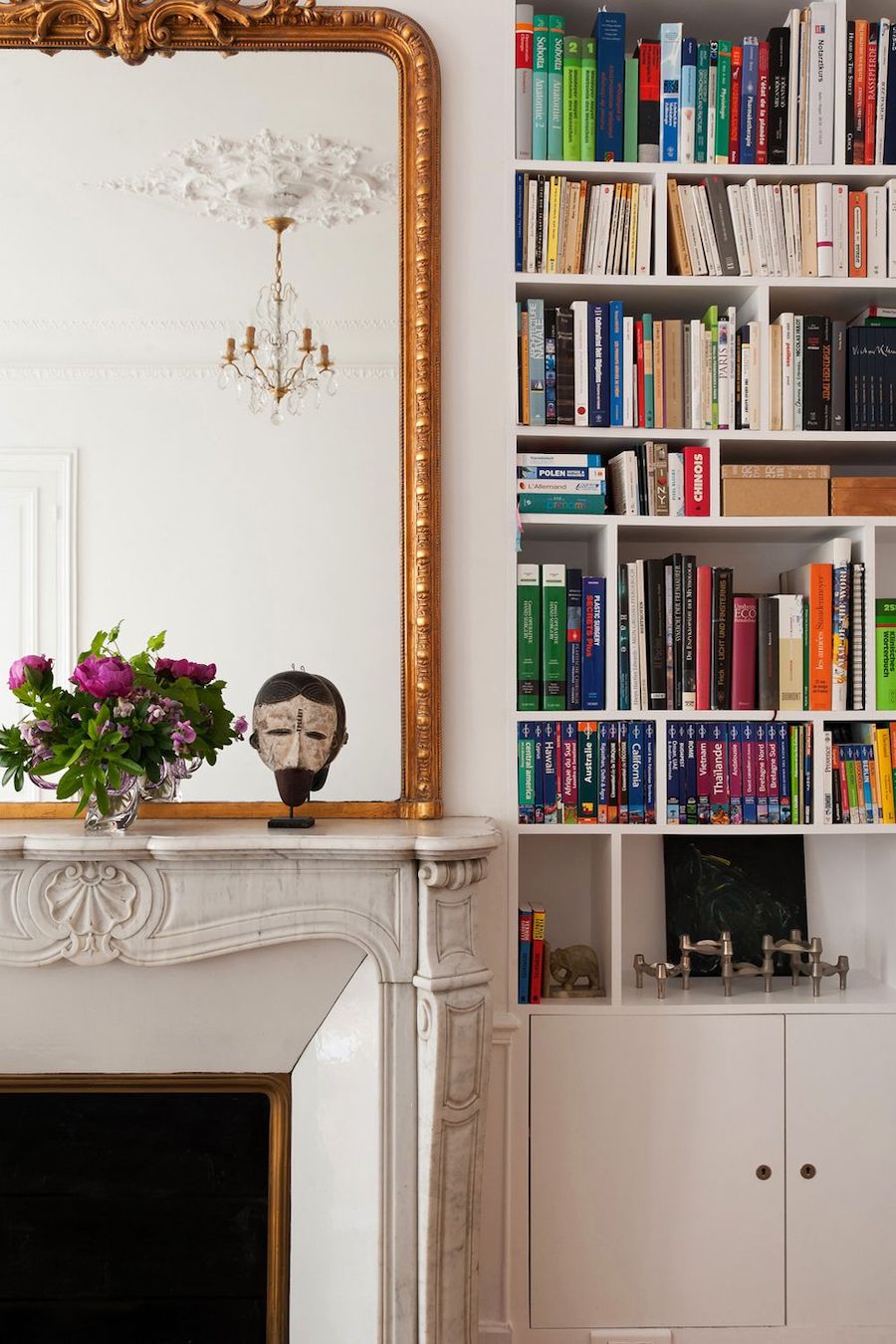 havenin
5. Modern white table lamp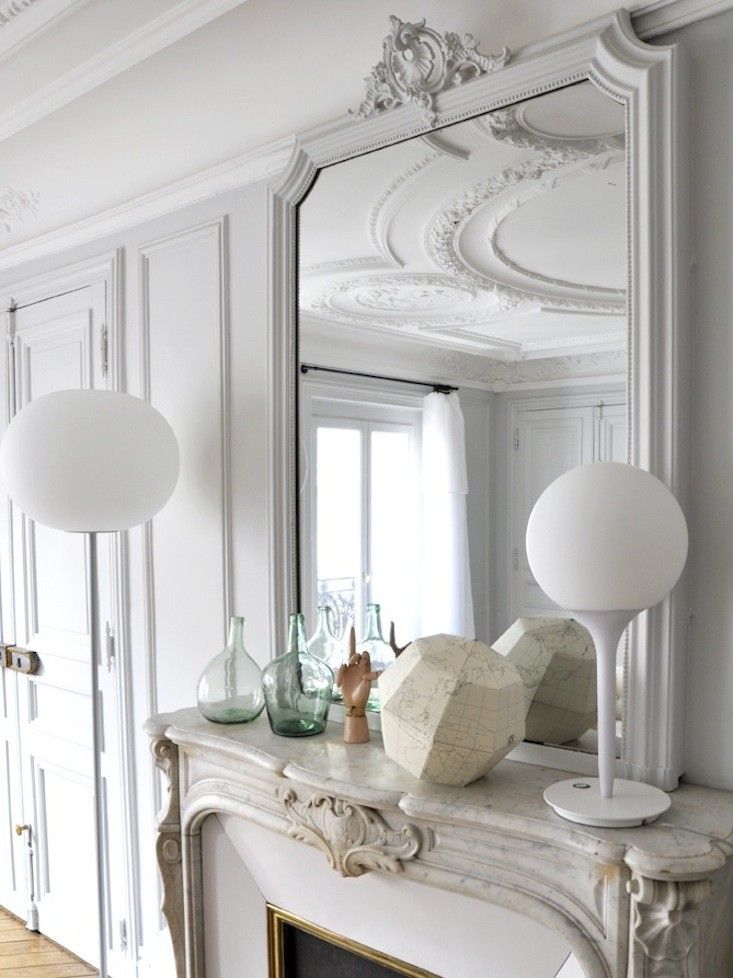 Marie-Claire Fresquet
6. Distressed Gold Mirror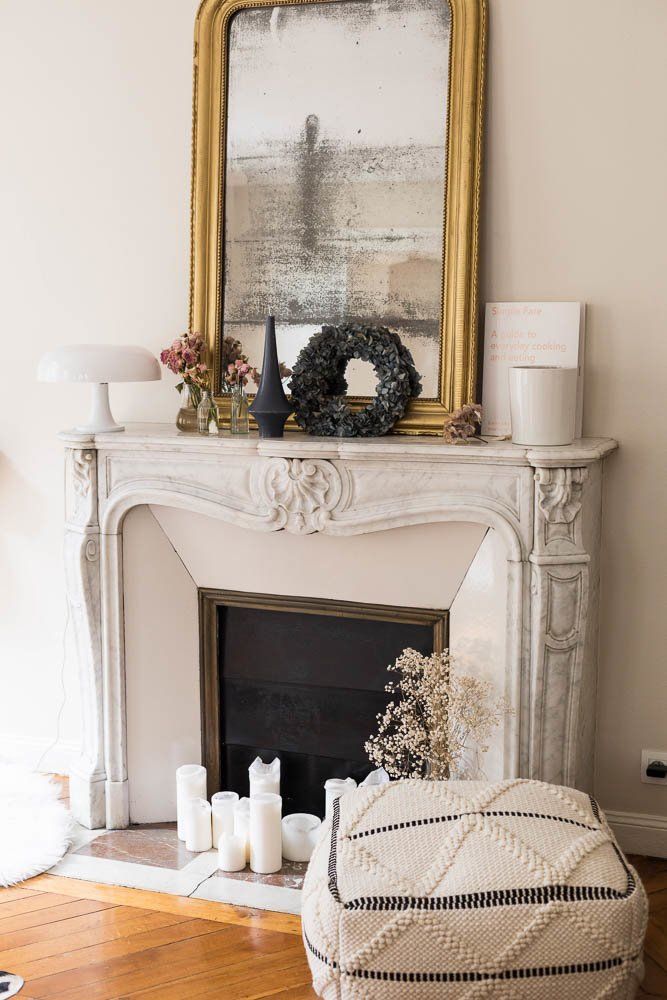 The Socialite Family / Audrey Borrego
7. Pampas grass and neutral decor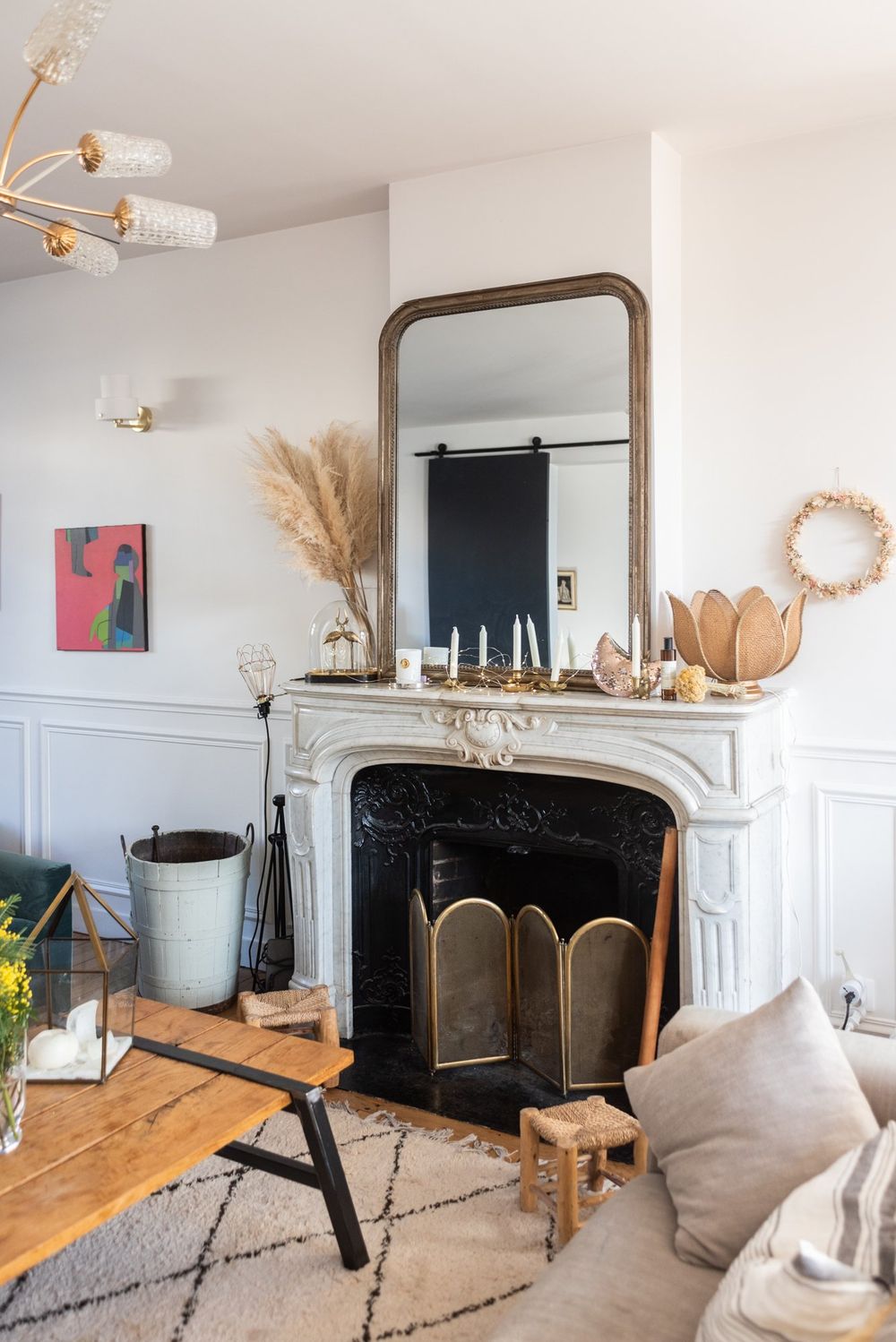 The Socialite Family / Mylene Kiener
8. Beauty products and white flowers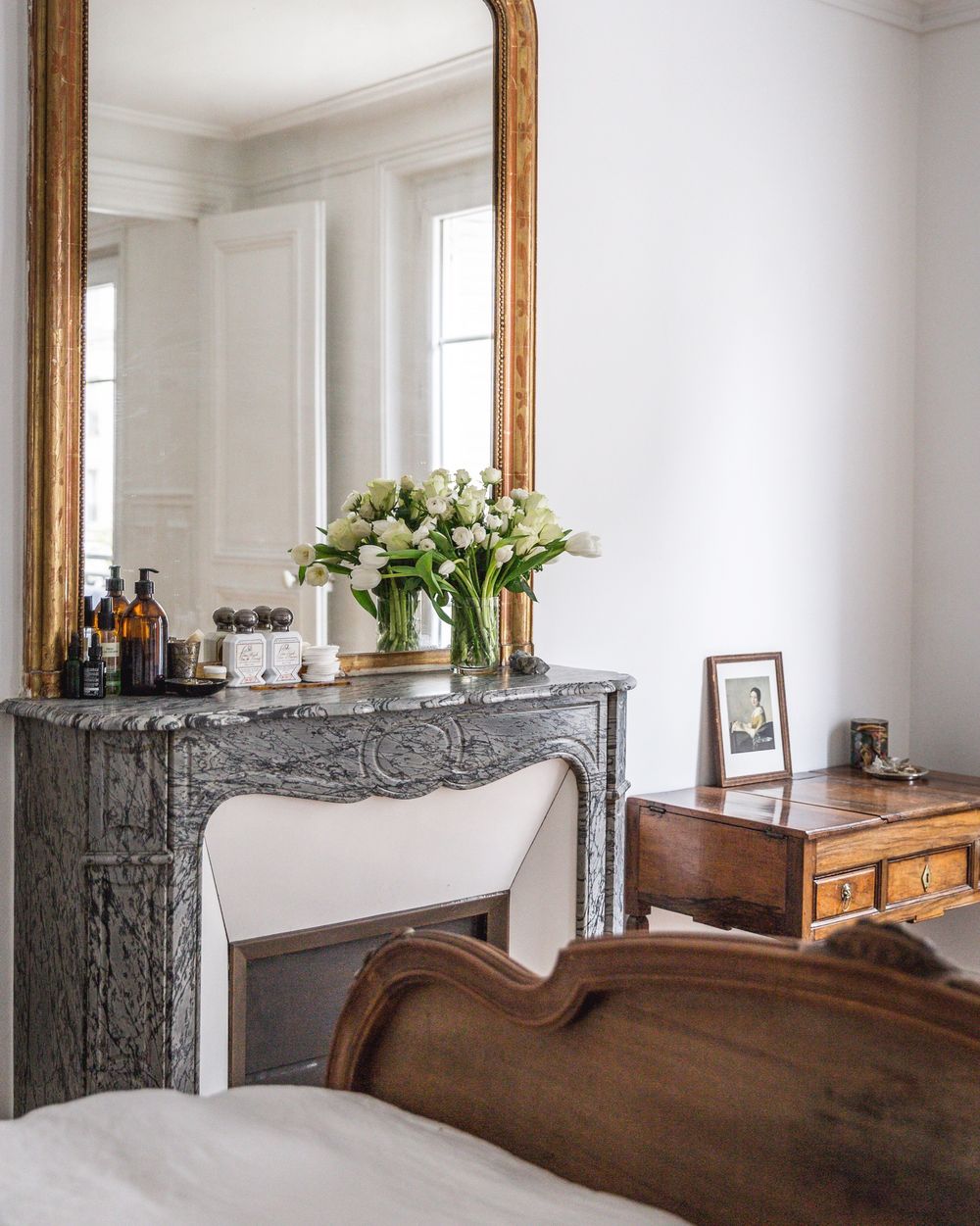 Apt Lafayette Paris
9. Pink and white flowers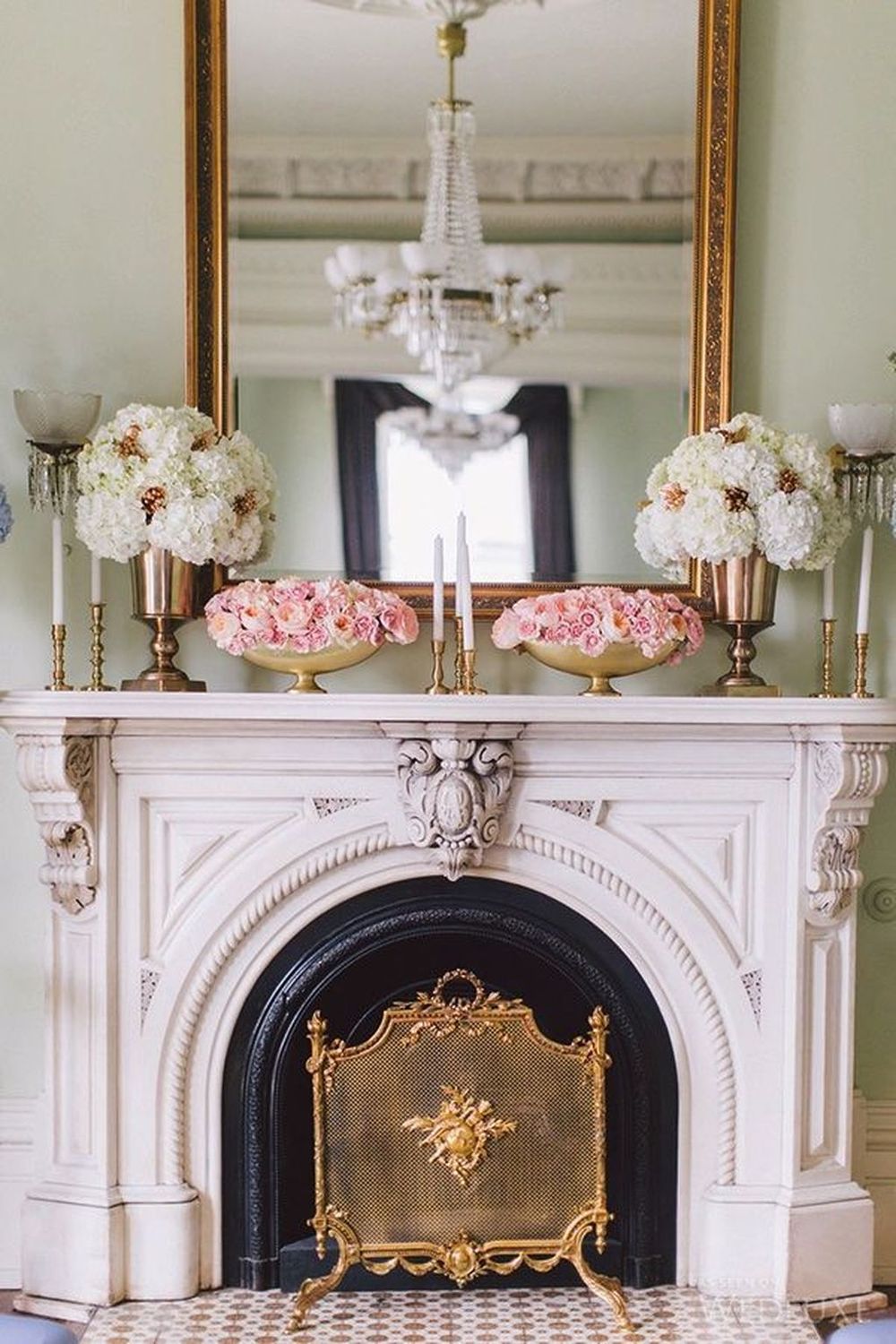 Unknown
10. Vintage trunk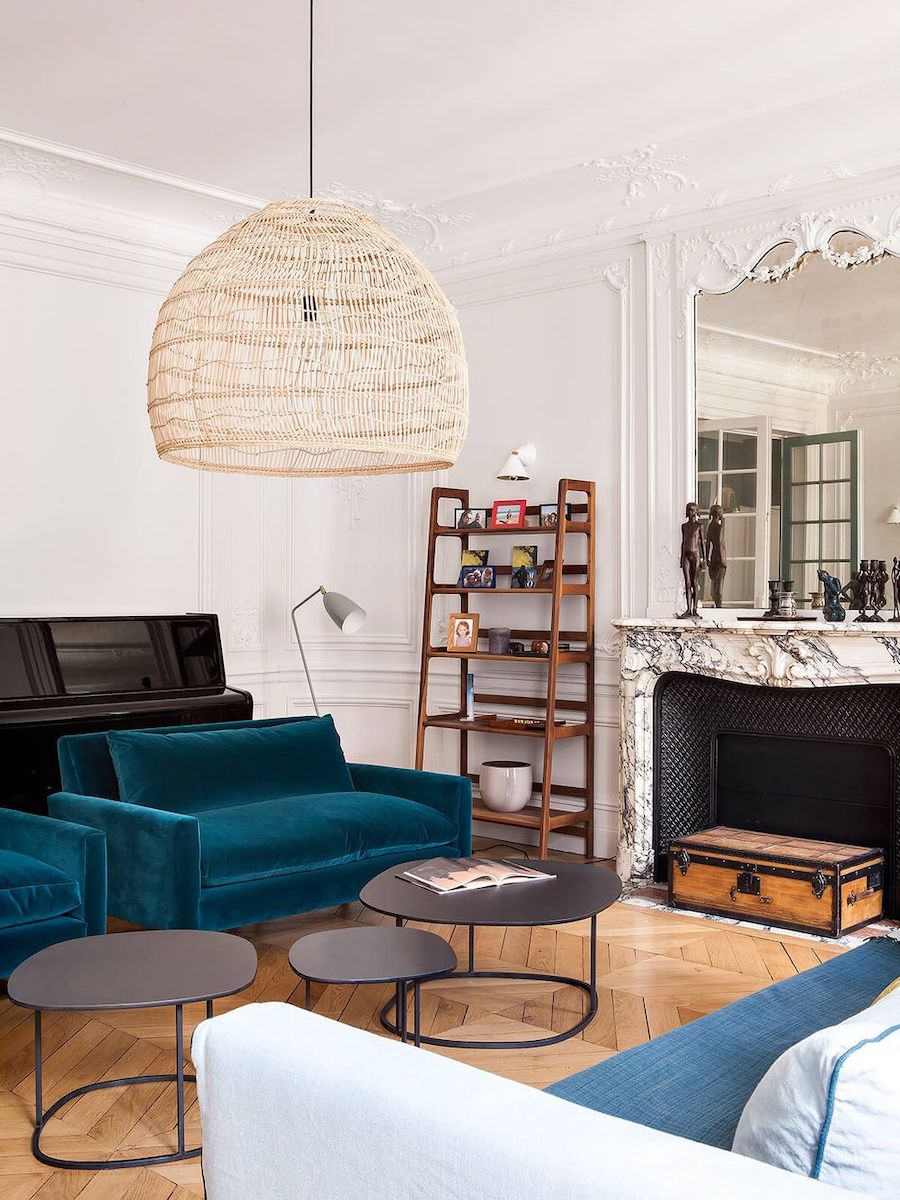 Camille Hermand
11. Andy Warhol photography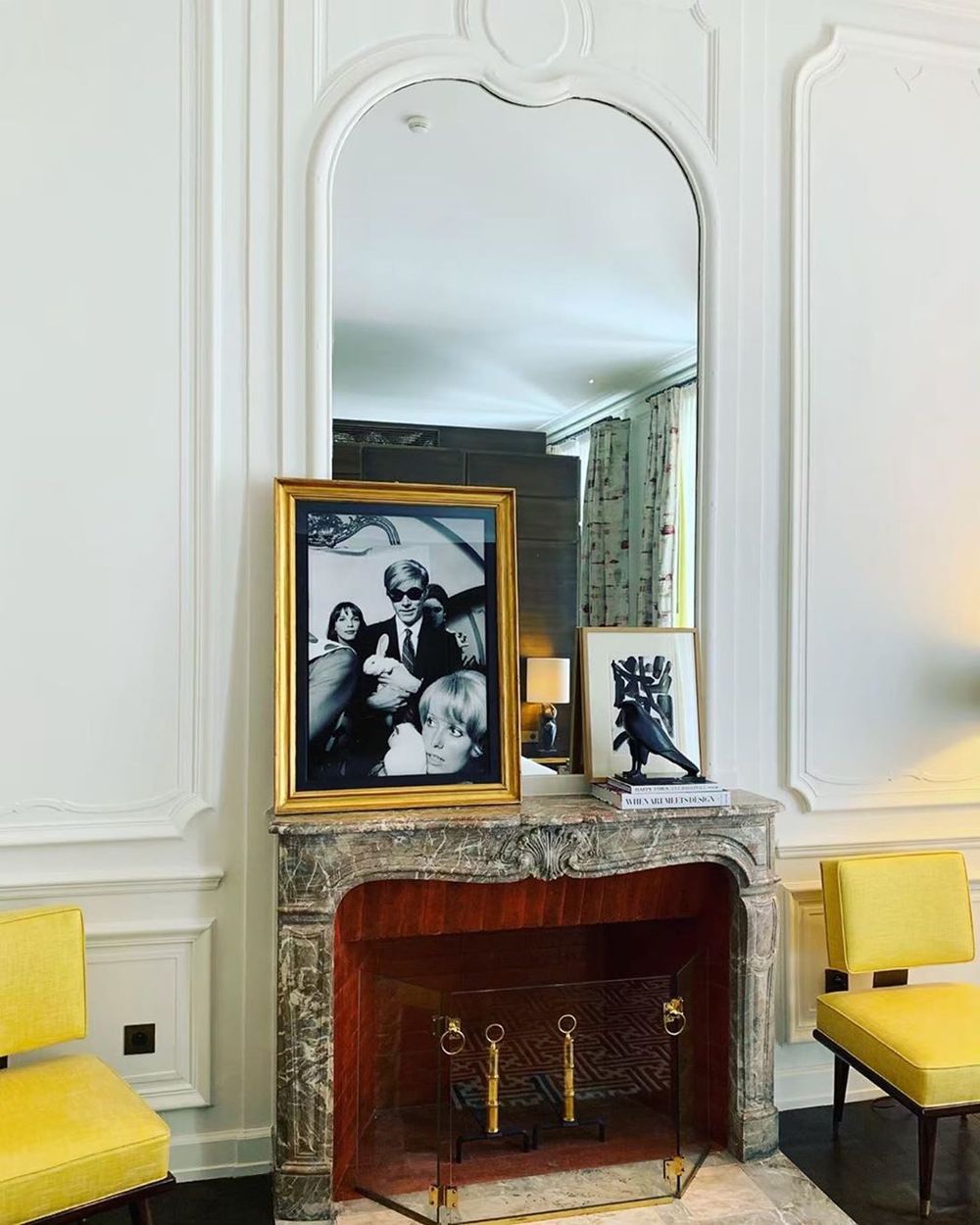 @jkplaceparis
12. Neutral decor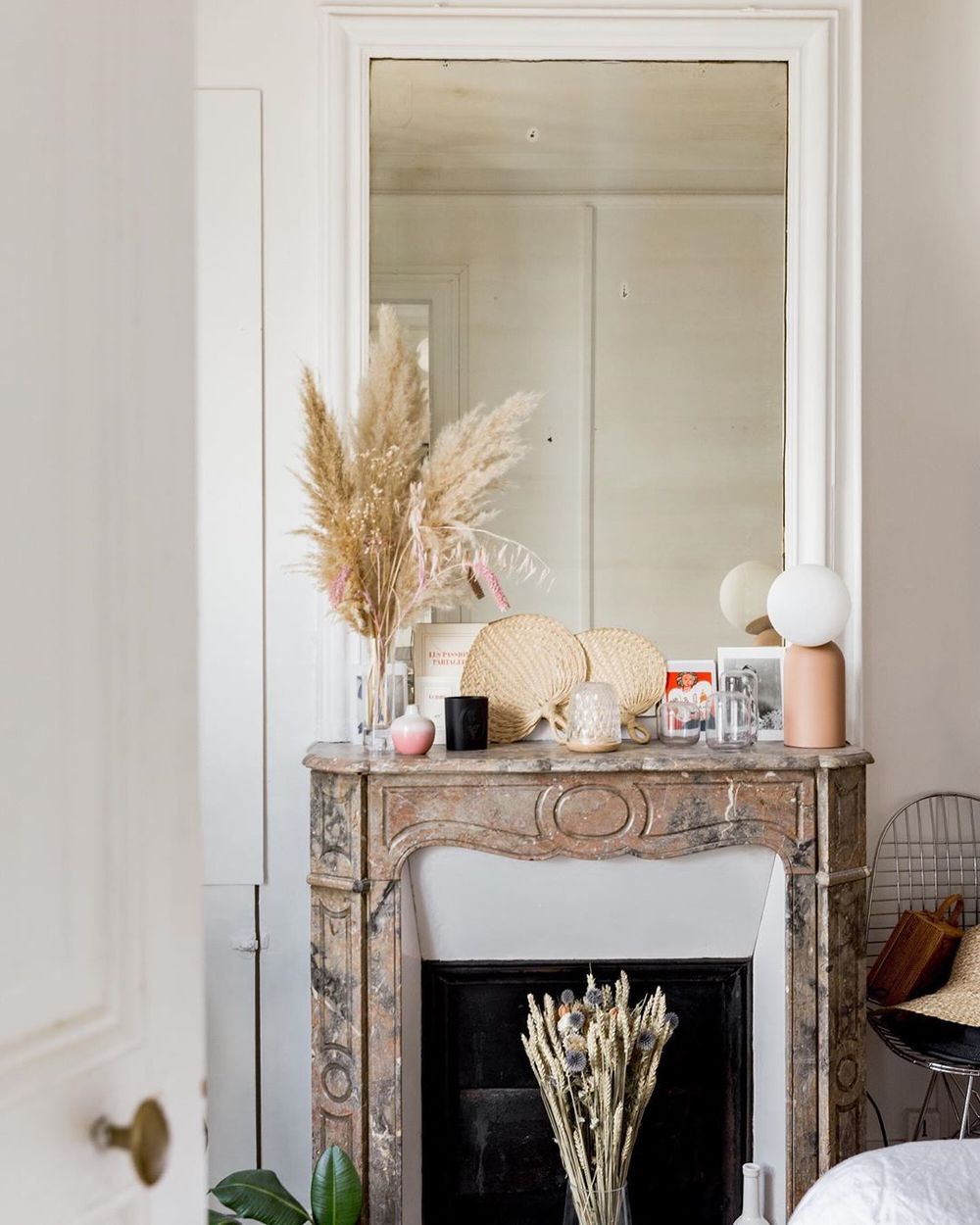 @ruerodier
13. Black table lamp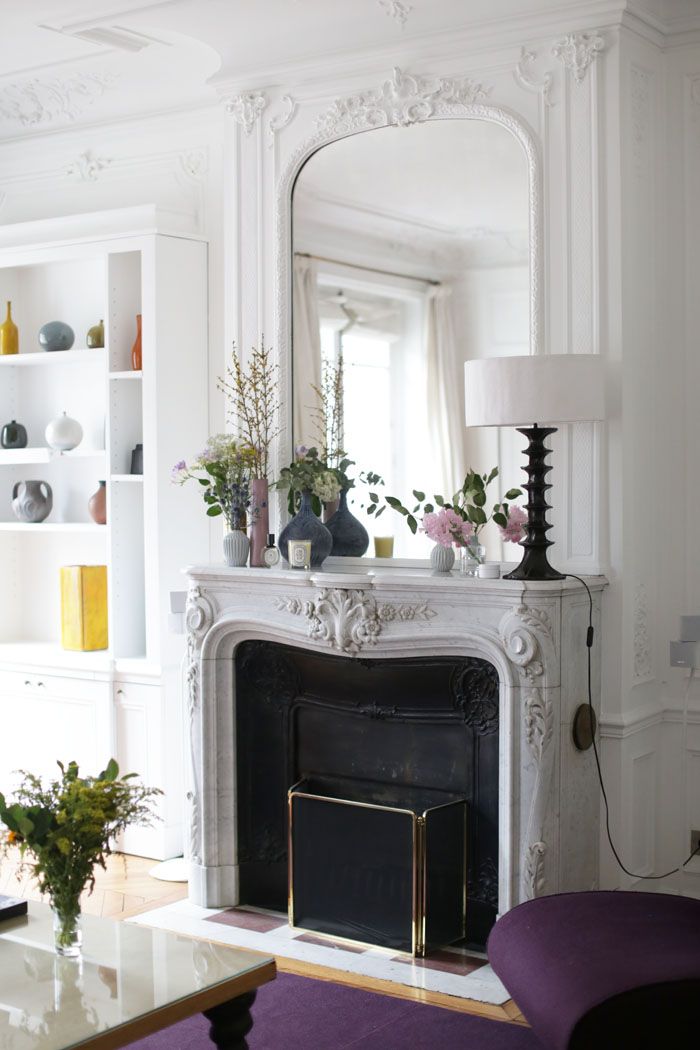 Adenorah
14. Diptyque candle and white horse sculpture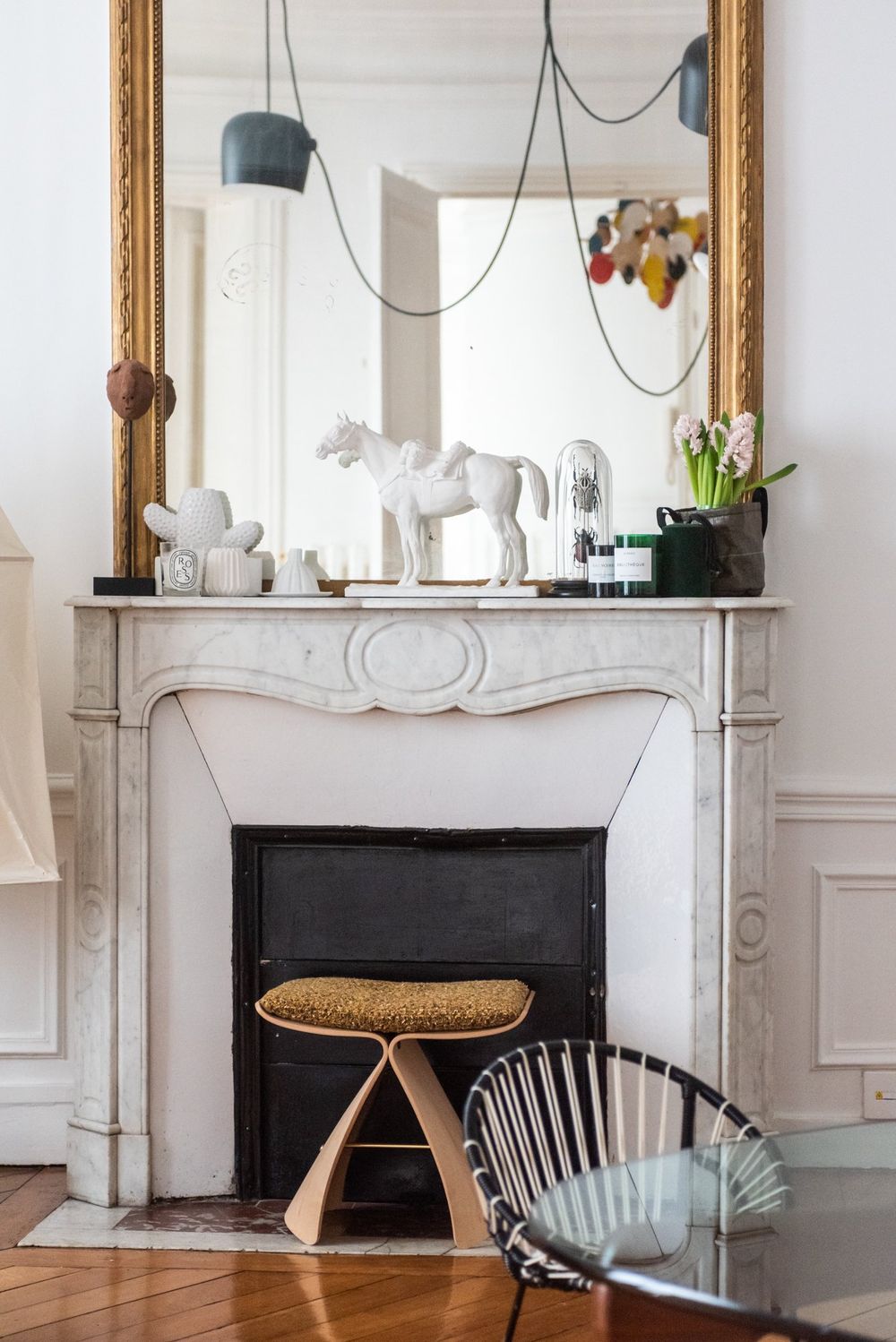 The Socialite Family / Aline-Belda
15. Glass jars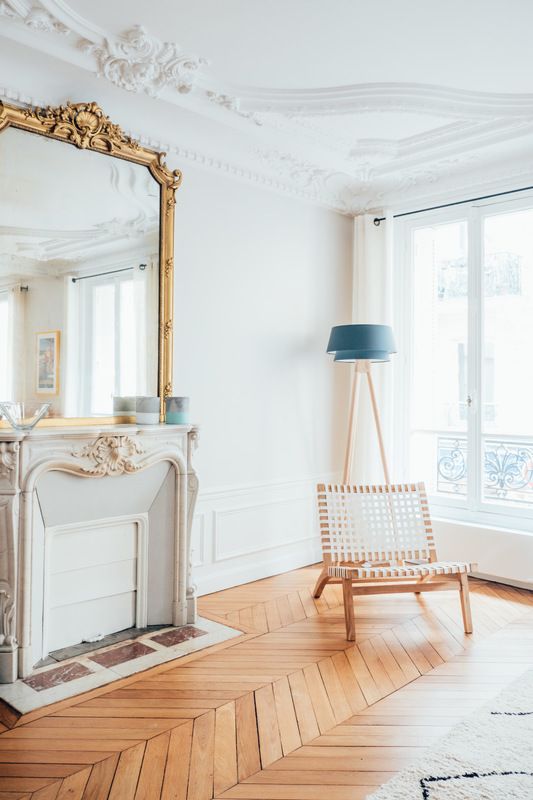 Charlotte Fequet
16. Books and black vases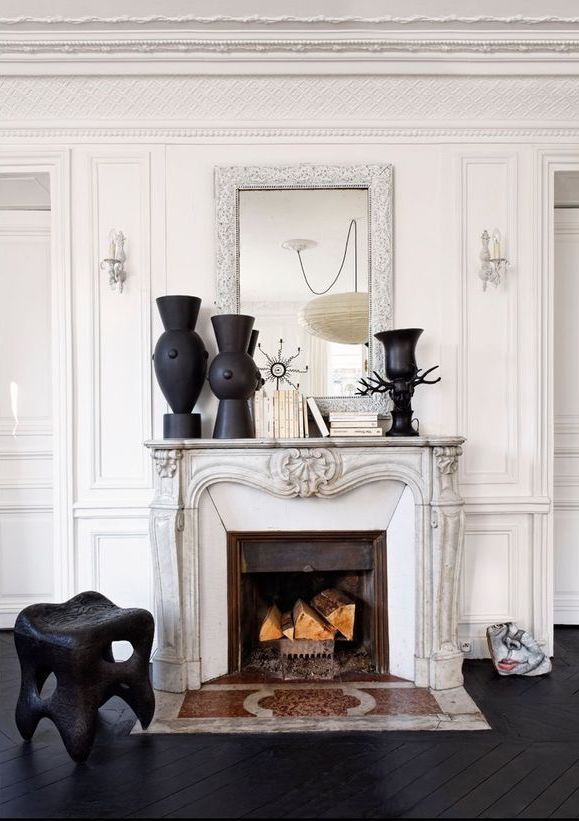 Elle.fr
17. Minimal art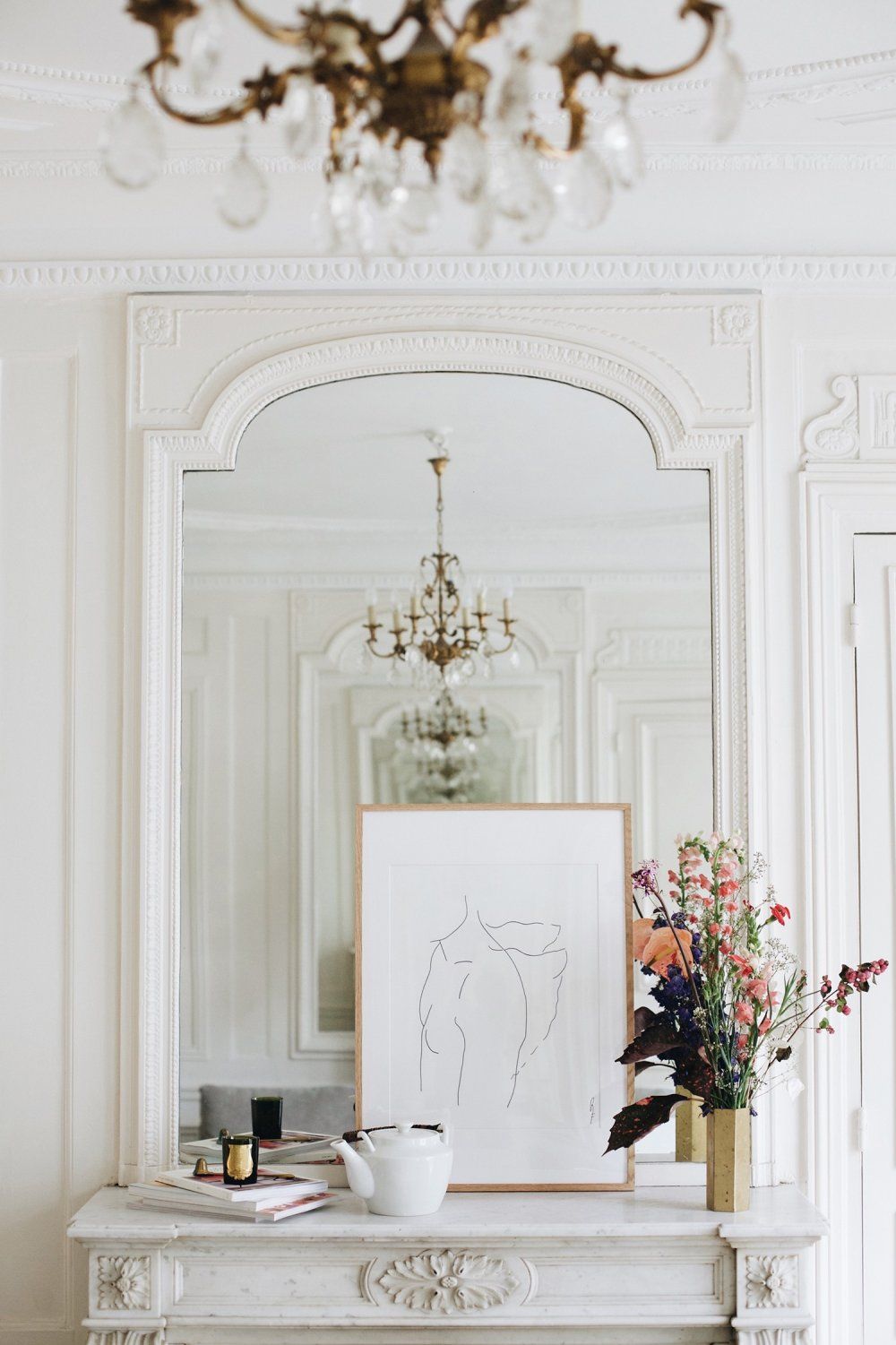 Fantine Reucha
18. Globe and white vintage fragrance bottles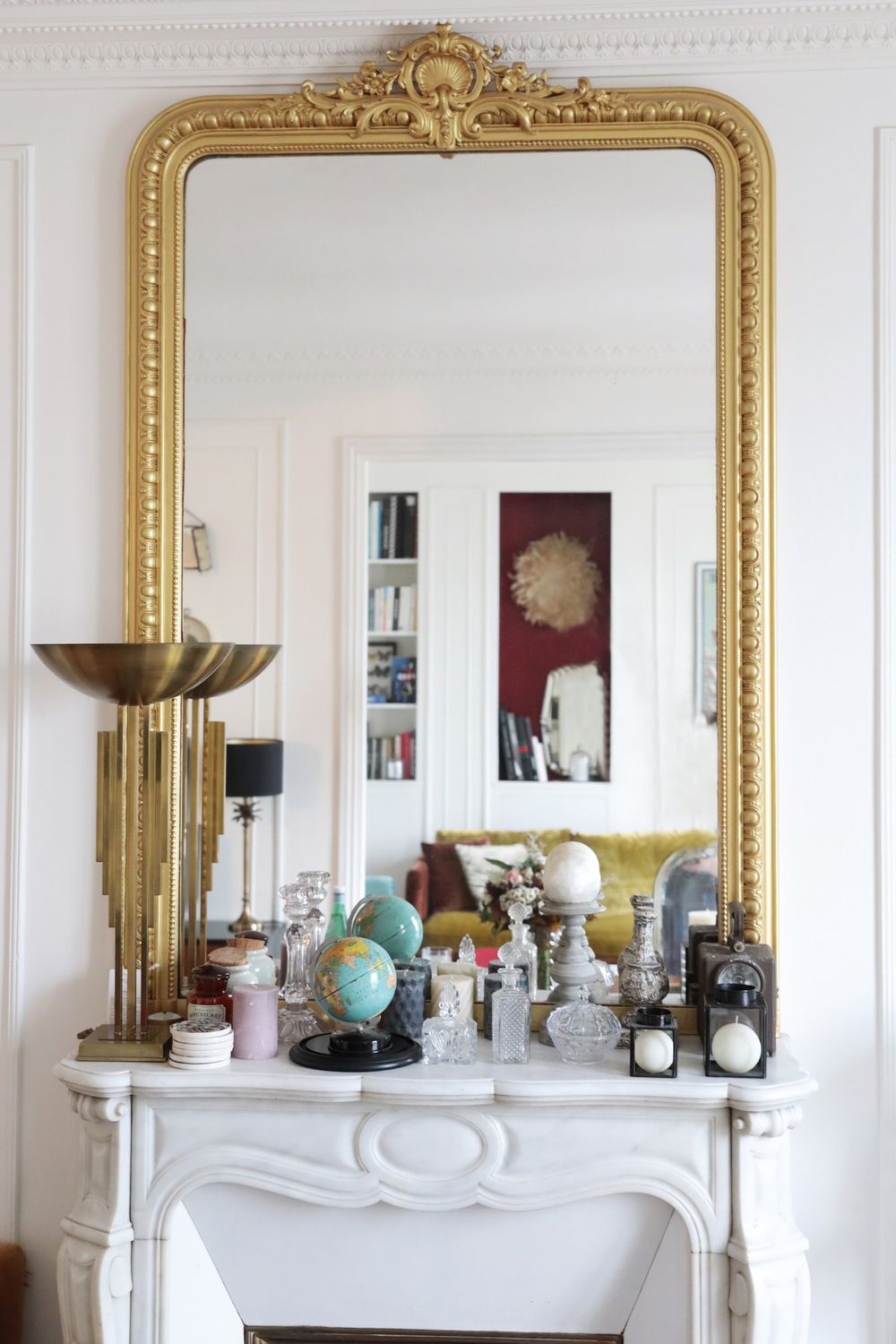 Hello-Hello / Camille Omerin
19. Dried flowers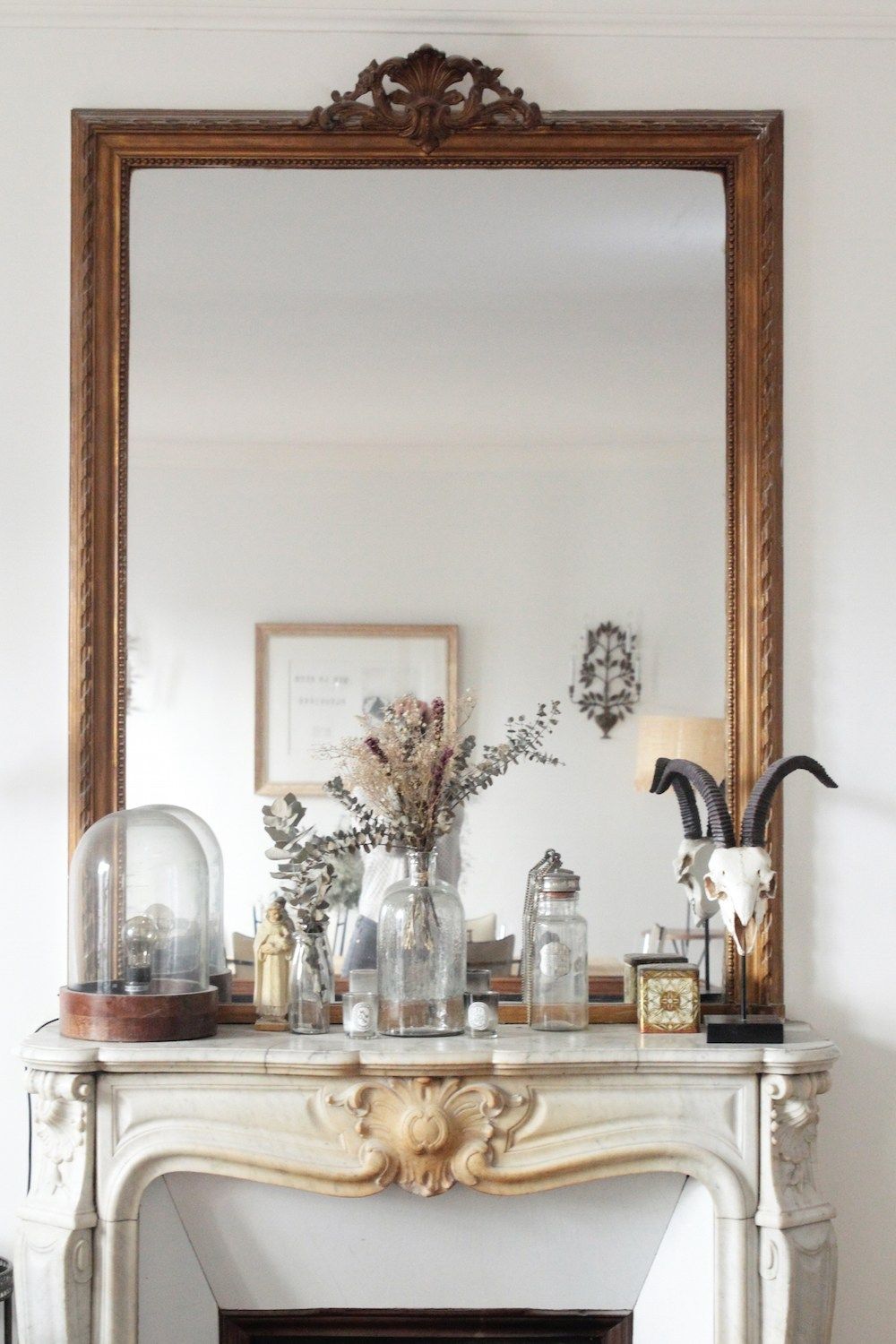 Hello-hello / Laure de Sagazan
20. Art, Candles, and Cotton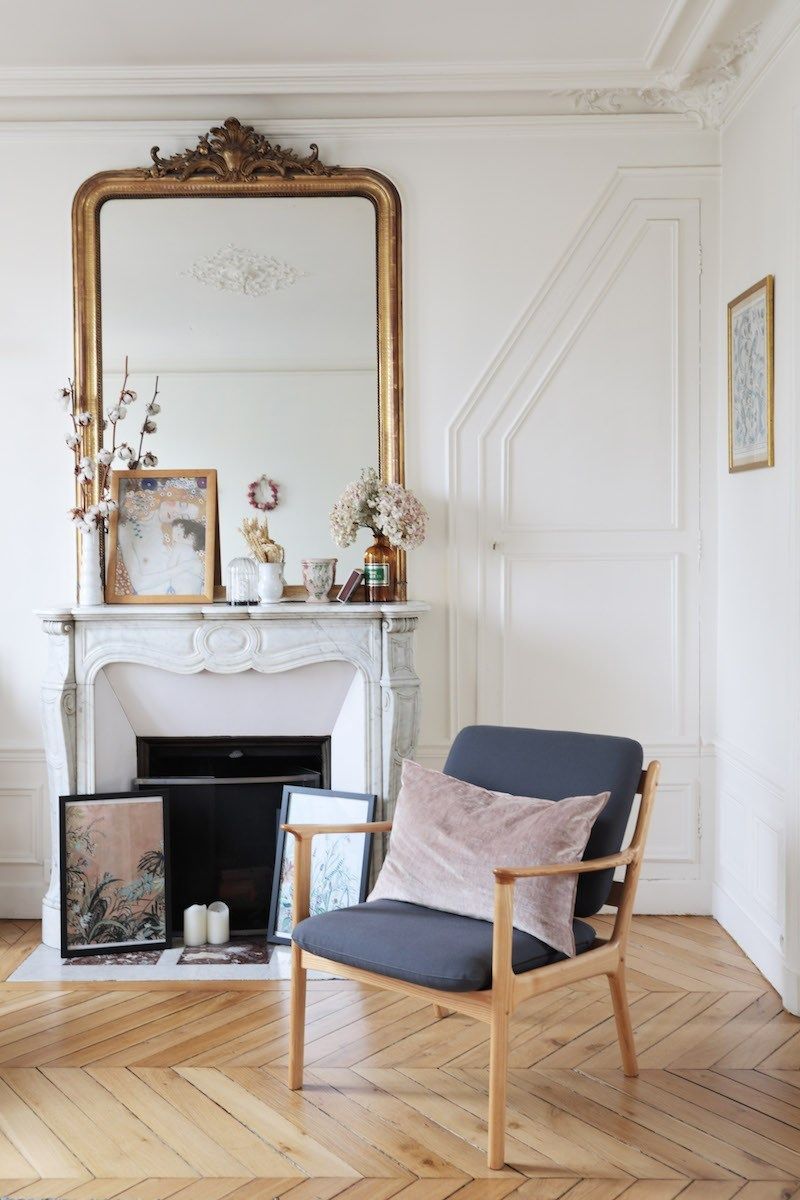 Hello-hello / Laure de Sagazan
21. Clear Turquoise Vases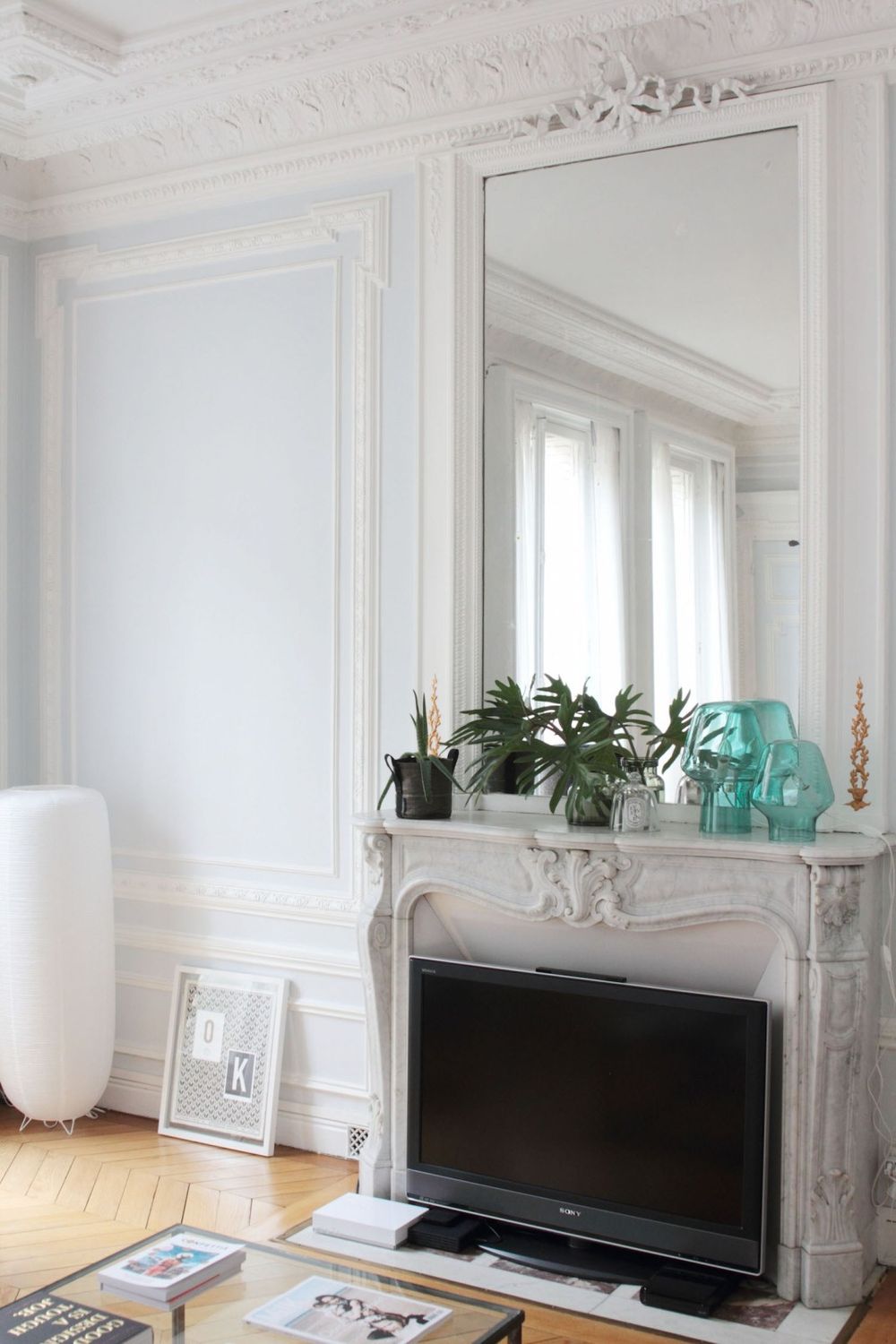 Hello-hello / Vanessa Pouzet
22. Vintage family photos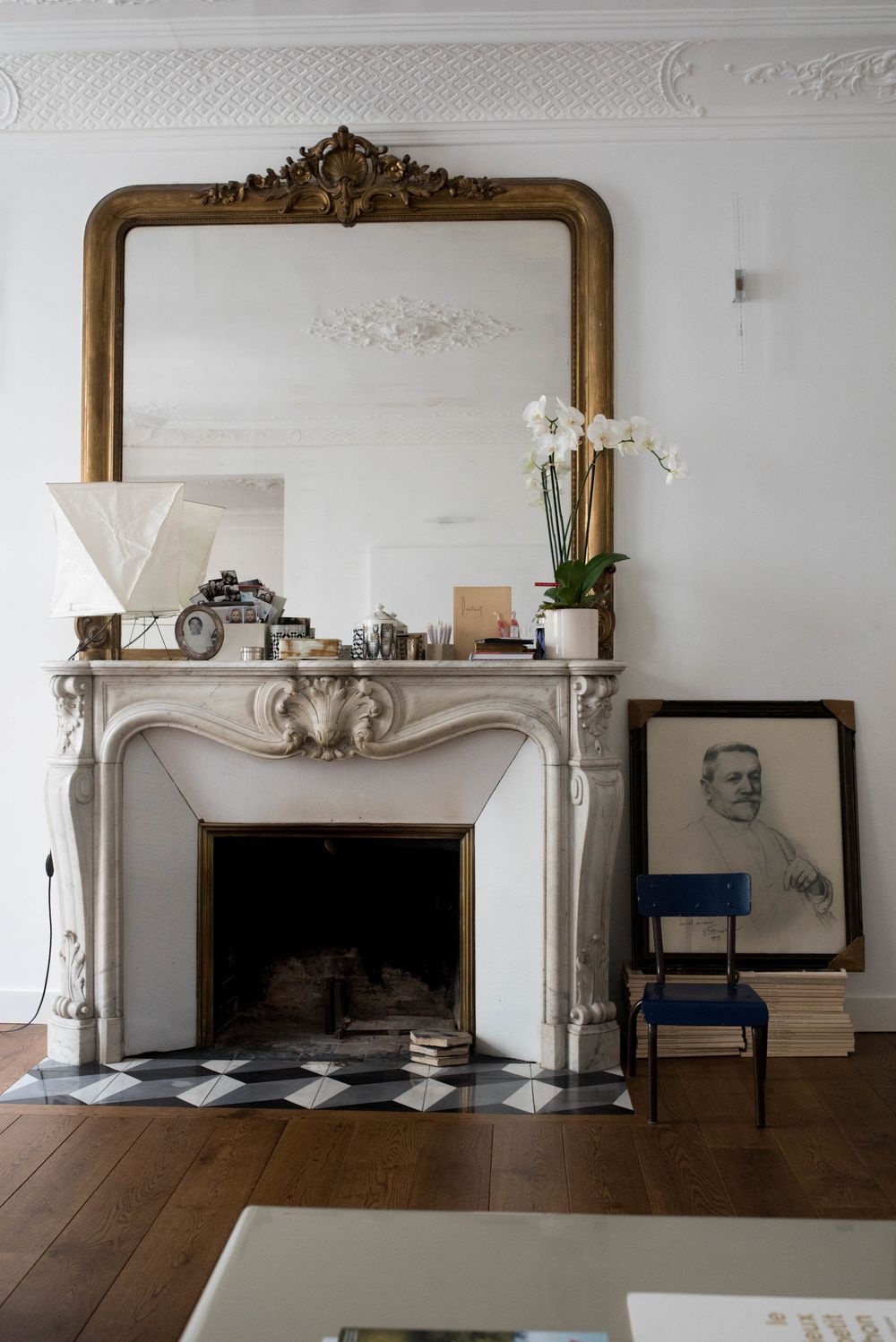 house of valentina
23. Antique Clock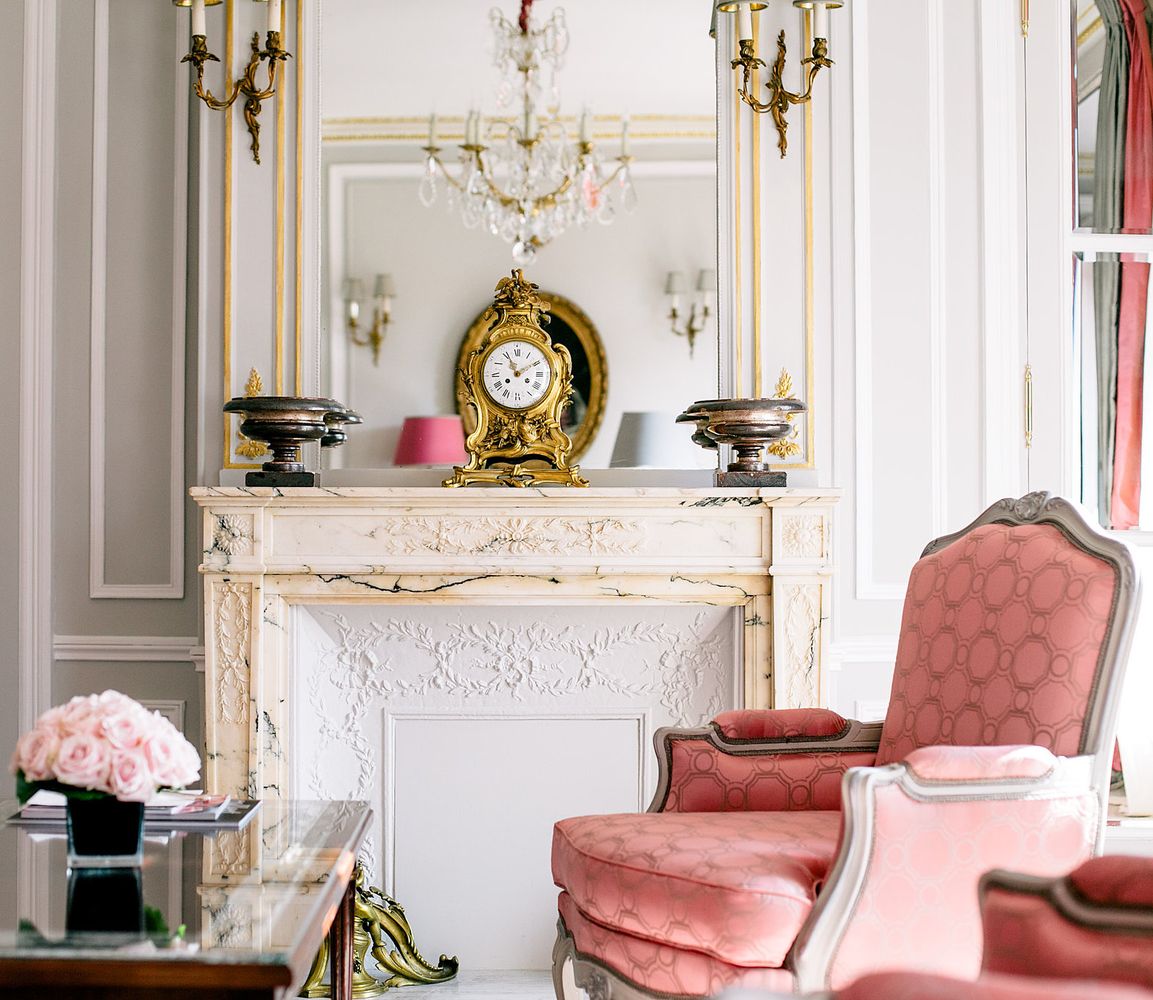 journey into la ville lumière
24. Vintage painting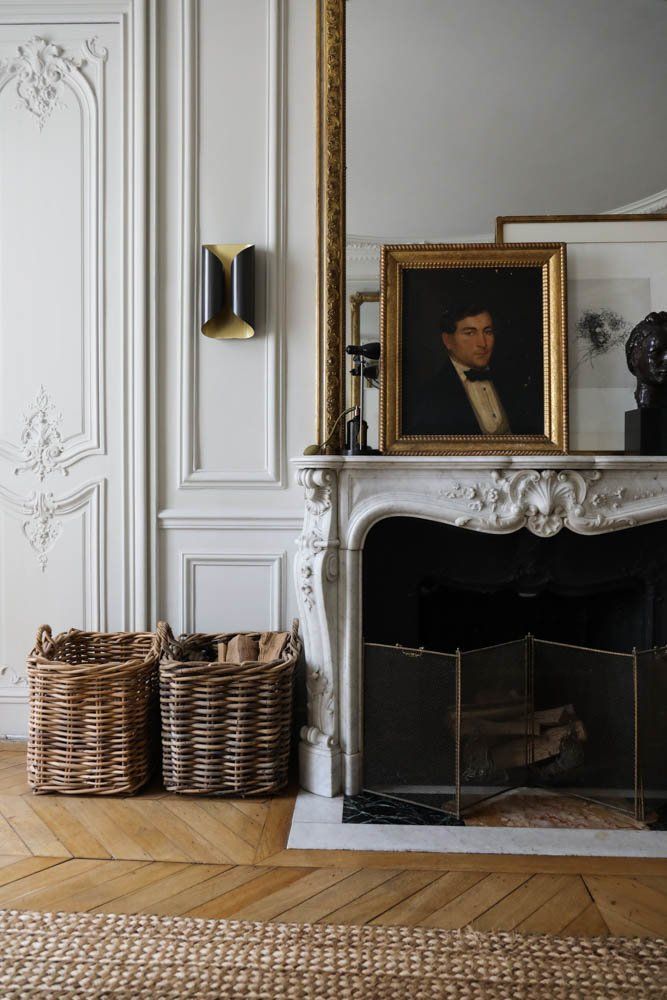 The Socialite Family / Dorothee Boissier
25. Distressed mirror and brown leather chair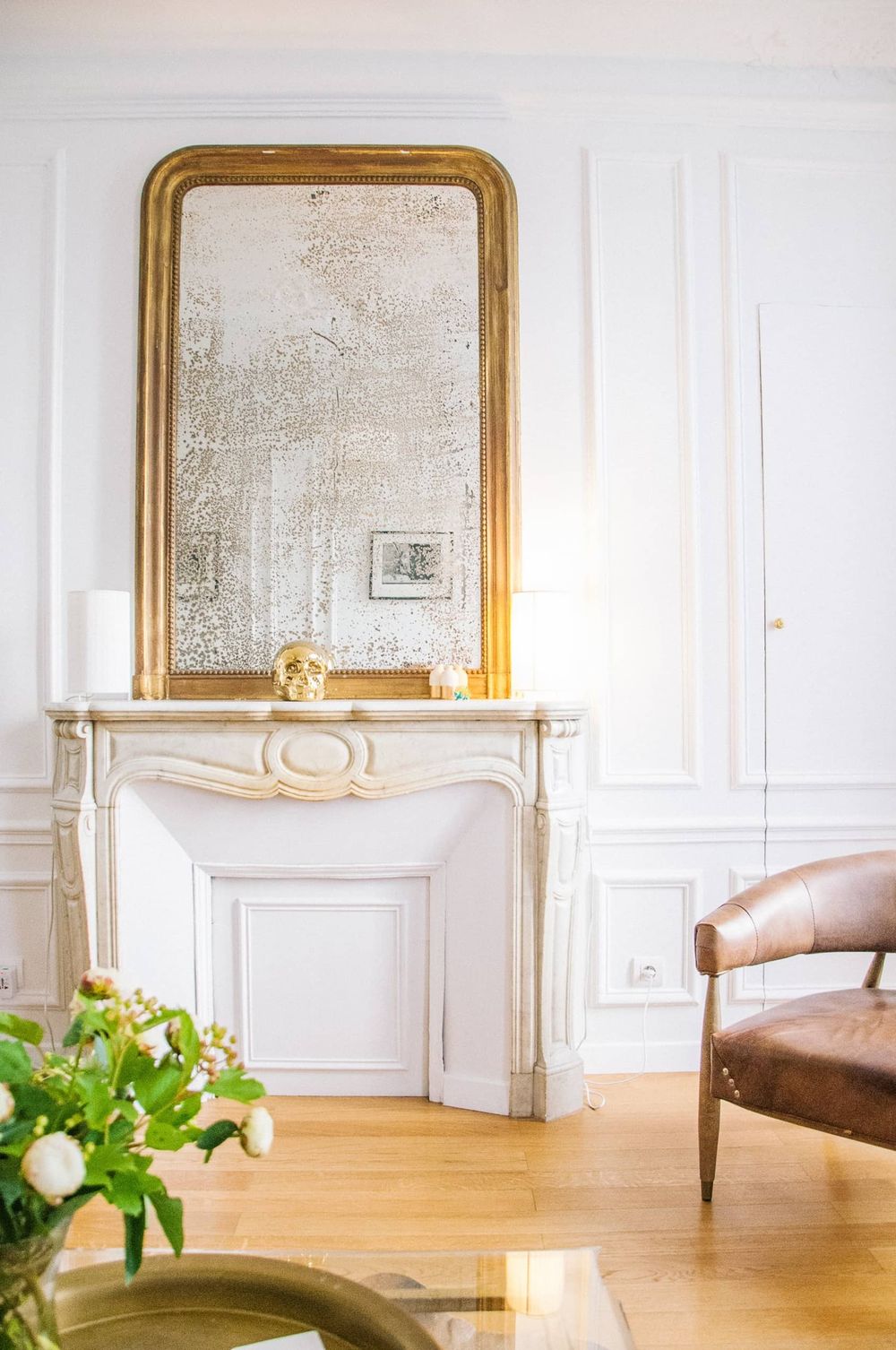 Katy Cartland
26. Layered artwork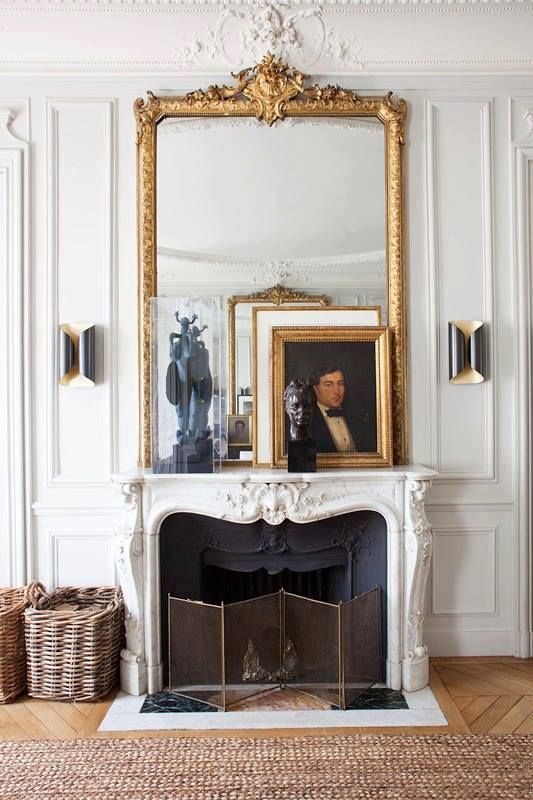 Unknown
27. Vintage objects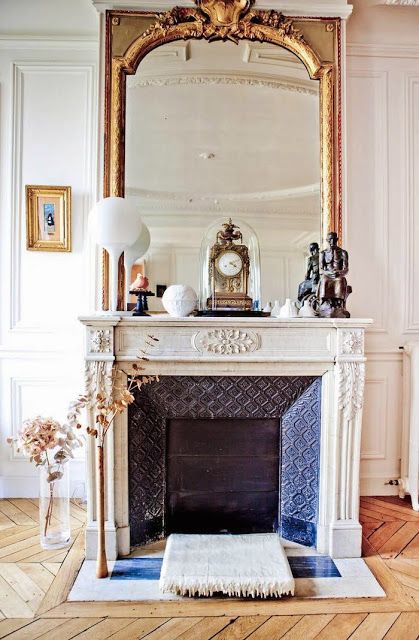 Unknown
More Parisian Decor Ideas
We love the charm and class of Parisian interiors! Check out a few more inspiration posts if you love Parisian decorating and French interior design: