Mirrors are an essential part of any home. They help ensure you look your best before leaving the house for the day. Personally, I have several mirrors of different shapes and sizes all throughout my home! If you're getting started decorating with mirrors, then here is a short and sweet guide to some of the different types of mirrors you should strongly consider for your place!
You can purchase a mirror with or without a frame, and in all different shapes and sizes. I prefer colorless, minimalist mirrors, but you can find them in all different colors, too. Mirrors generally make a space feel bigger than it is and reflect light easily. That's what makes them such essential decorative objects!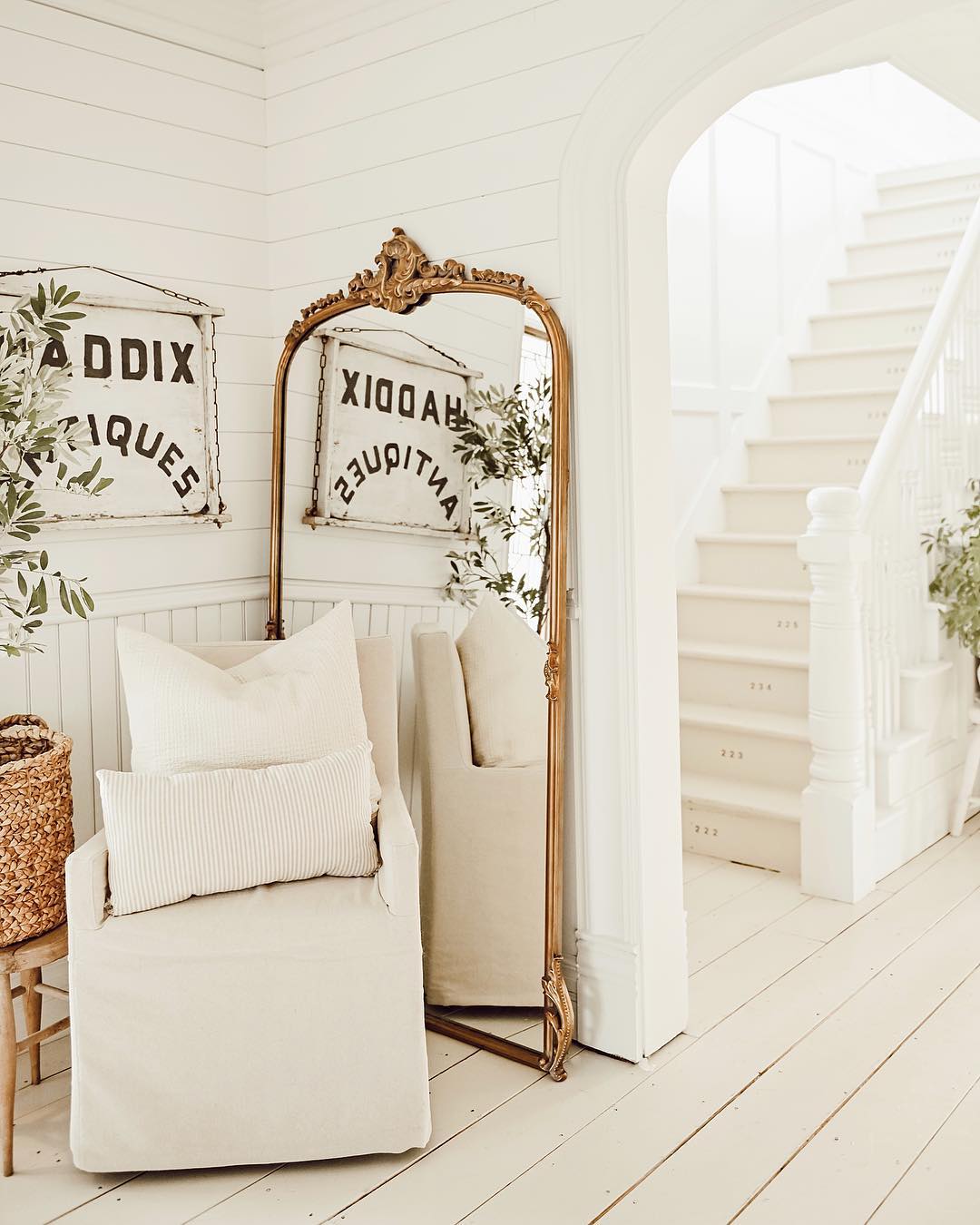 Types of Mirrors
Here are seven essential types of mirrors you need for your home!
1. Bathroom Mirror
Everyone needs a large bathroom mirror for washing your face and brushing your teeth at night. You can opt for a thin mirror if you have a small bathroom, or go for a medicine cabinet with a front mirror for more storage space!
2. Entryway Mirror
The entryway mirror is your last chance to check out your outfit and makeup before heading out the door for the day! If you have the space, then go for a full-length mirror, but if not, a smaller upper body mirror can work just as well!
3. Full-Length Mirror
Personally, I couldn't live without my bedroom's full-length mirror! It helps me ensure my outfit goes well together especially when I'm not sure what bag or shoes to pair with my clothing. The full-length mirror is essential to my morning dressing routine. You could get a thin one that hangs on the back of your bedroom door or closet door, or you could get a larger mirror with a pretty frame that rests on the floor and leans against the wall.
4. Leaning Mirror
That brings me to the leaner mirror, a staple in many styles of homes. If you have a small space, then consider putting a leaning mirror against a wall. It will make the space feel much larger, airy, bright and open! Leaning mirrors are having a moment everywhere from French country to Farmhouse homes. They most often come with an elegantly designed frame, but you can certainly find a minimal, straight frame if that is more your taste.
5. Dresser Mirror
Many people opt to keep a mirror above their dresser for putting on things like jewelry and make-up. You can also store scarves, headbands, and other accessories on your dresser, and then use this mirror to put them on in the morning!
6. Vanity Mirror
If you're lucky enough to have a vanity to do your make-up, then you'll absolutely want a well-lit vanity mirror for getting yourself beautiful in the morning!
7. Portable Mirror
Lastly, I always make sure I have at least one or two portable mirrors in the house so I can grab them and run out the door. Portable mirrors are great for touching up make-up on the go, and applying lipstick on the way because you didn't have time to do it in the morning!
Mirror Frames
Mirrors come in many different frame materials. Each material can totally change the vibe of your space. Here are popular mirror frame styles:
Wood mirrors
Frameless mirrors
Beveled edge mirrors
Mirror Styles
Mirrors also come in a variety of styles. Here are a few places to start your search if you have a particular style in mind:
Mirror Trends
Mirrors, like all decorative pieces are subject to trends as well. For many years, the Anthropologie gleaming primrose mirror was the piece to have in your home. Every blogger and instagramer had one and the French design made any room look instantly more elegant and chic.
Now, the colorful wavy mirrors with brightly colors frames are very much in style. They add a pop of color to any wall or space instantly. Their design is the subject of controversy, but that doesn't make these mirrors an less desirable!
How to Display Mirrors
You can hang mirrors on their own, or opt to layer them as seen here: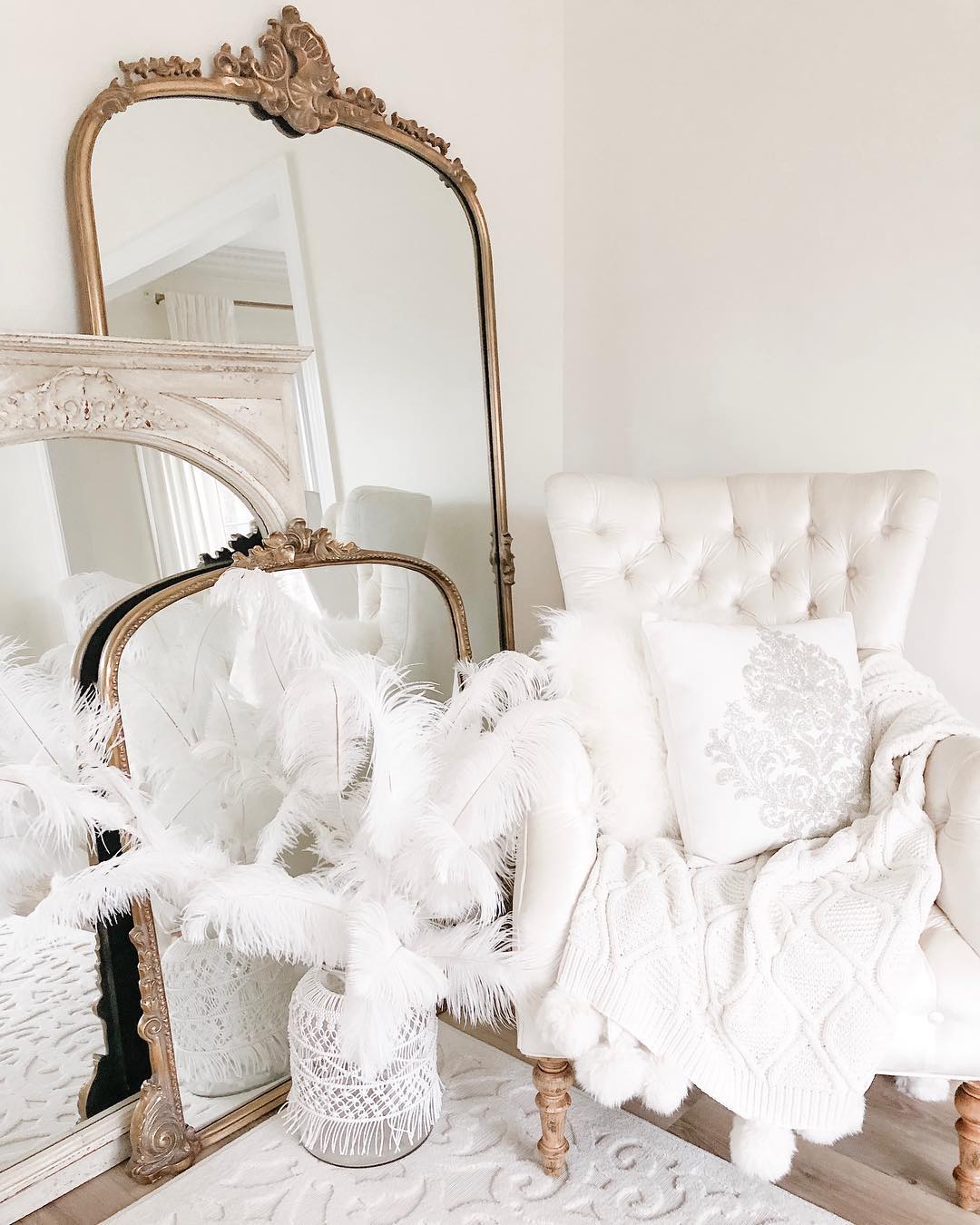 Do you agree or disagree with this essential mirror list?