Industrial mirrors can come in many shapes and sizes. From metal frames to wood accents, there are certain materials that are often associated with industrial interior design. The industrial decorating style can sometimes fit in very well with a farmhouse style home when used moderately.
Mirrors are great pieces for making a room look larger, checking your outfit before leaving for the day, and generally reflecting more light throughout the room. They are great pieces to own, even if they are a bit heavy and fragile!
Industrial Mirrors
If you are looking for the perfect industrial mirror for your home, then check out our favorite recommendations below. We've selected these primarily on their design, but there are different budget options available. You should also carefully read the customer reviews and look at the materials before buying! We are sure that one will fit your needs perfectly!

Industrial style mirrors can be used in many different rooms of the home as seen here. This full length industrial mirror leans against the bedroom wall.
This mirror framed in silver metal sits above the bathroom sink in someone's home. A white sink and wood bathroom vanity help create a rustic aesthetic in the room.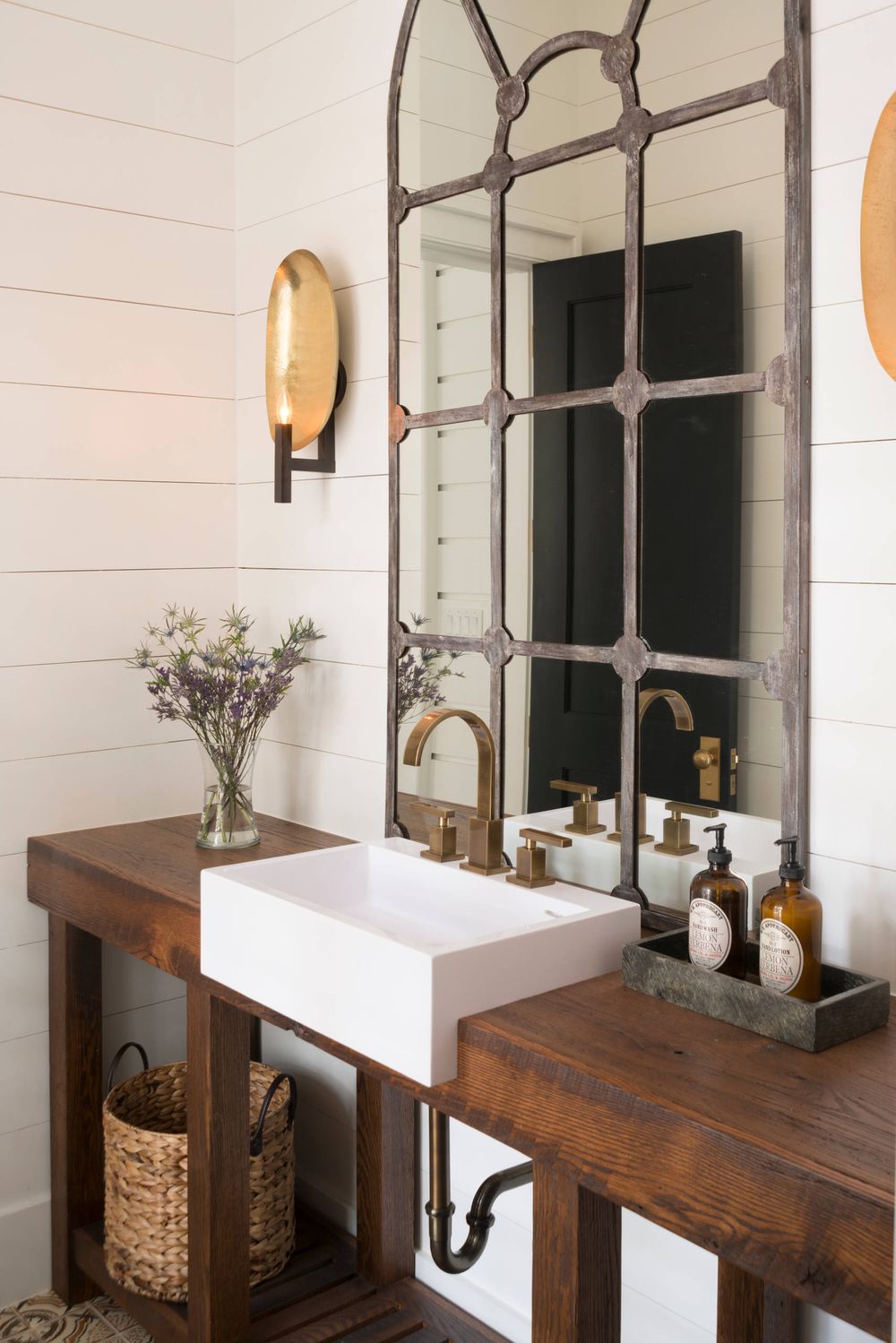 I hope this post helped you find a great industrial mirror for your home! Let us know which one you ended up buying in the comments below.
More Industrial Decor Ideas
I hope you found some great inspiration for the next industrial style mirror you purchase. Check out our other posts on decorating in the industrial style:
Happy curating!