Brightly colored Lacquer mirrors with a curvy edge are making the rounds on Instagram. Some are even accusing others of copying another designer. But where do those colorful wavy mirrors really come from?
I did some investigating and though I personally first came across this mirror on Swedish designer Gustaf Westman's account, the truth is more complicated!
Lately, internet users have accused American retailer/designer Jonathan Adler of copying Westman with its Ripple Mirror.

But what few realize is that this design was originally found in the work of French designer Jean Royère.
Jean Royère's wavy mirrored design, commissioned in the 1950s for an apartment in Paris, is currently the true creator of this home decor trend. I say currently because who knows if we'll soon learn that actually another designer before him originally came up with the concept!
That's just the nature of interior design. Everyone is always copying everyone else and you can never really be too sure who came up with an idea first.
Here's a quick timeline of the iconic colorful wavy mirror designs:
1950: Jean Royère
2019: Gustaf Westman Curvy Mirror
2021: Jonathan Adler Ripple Mirror
Gustaf Westman Mirrors
In any case, we really love the Gustaf Westman mirrors which you can shop here! They remind me of the Ultrafragola mirror.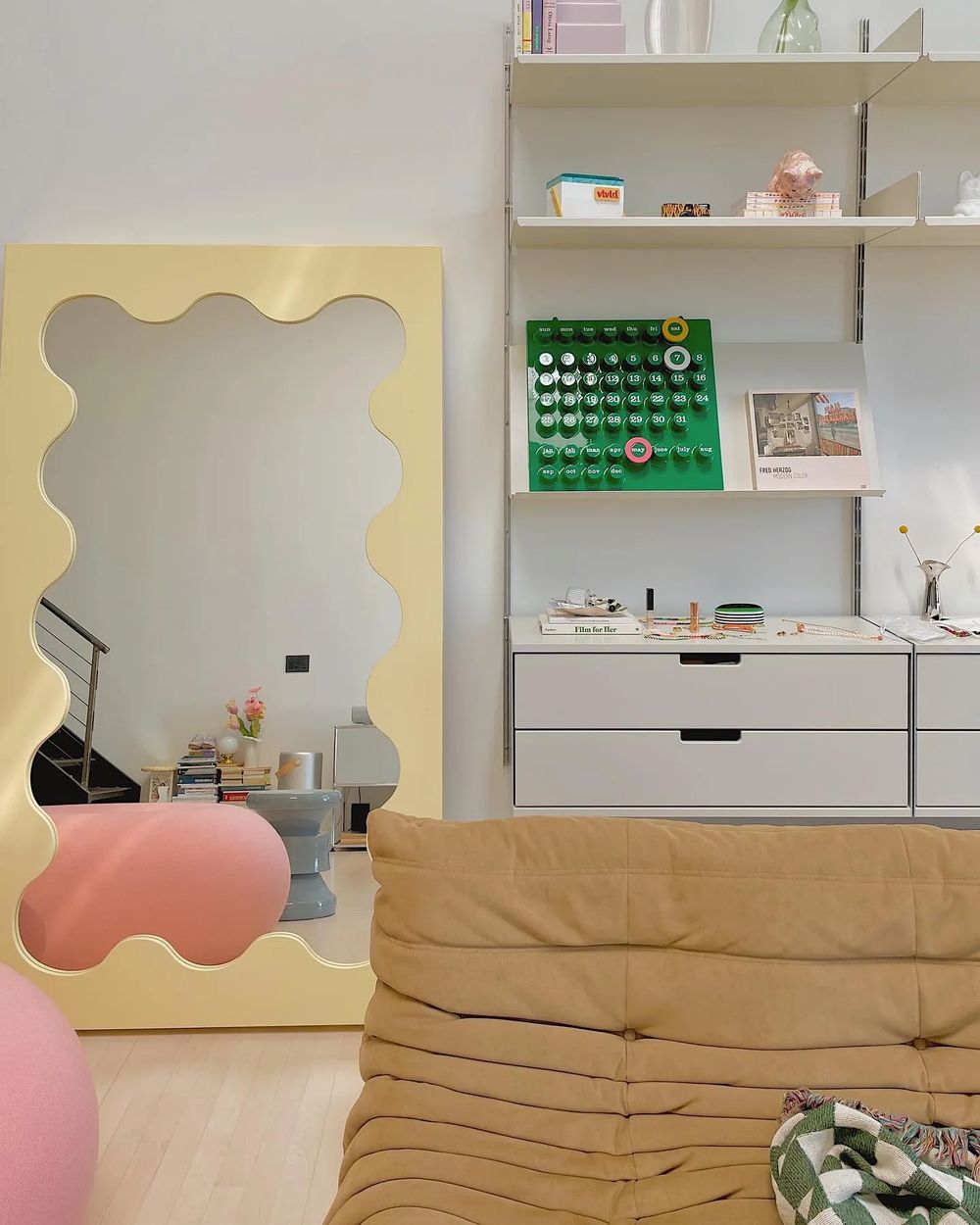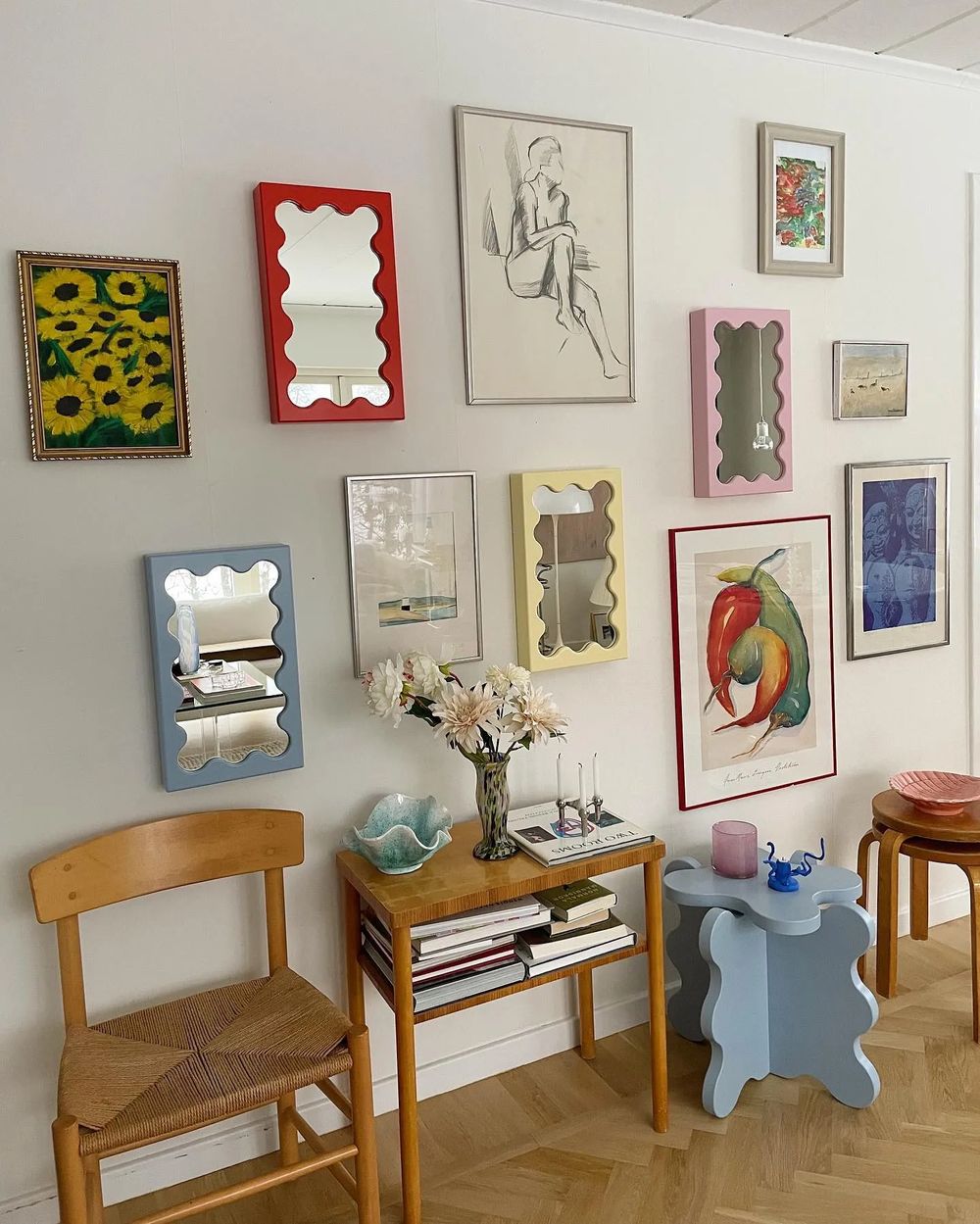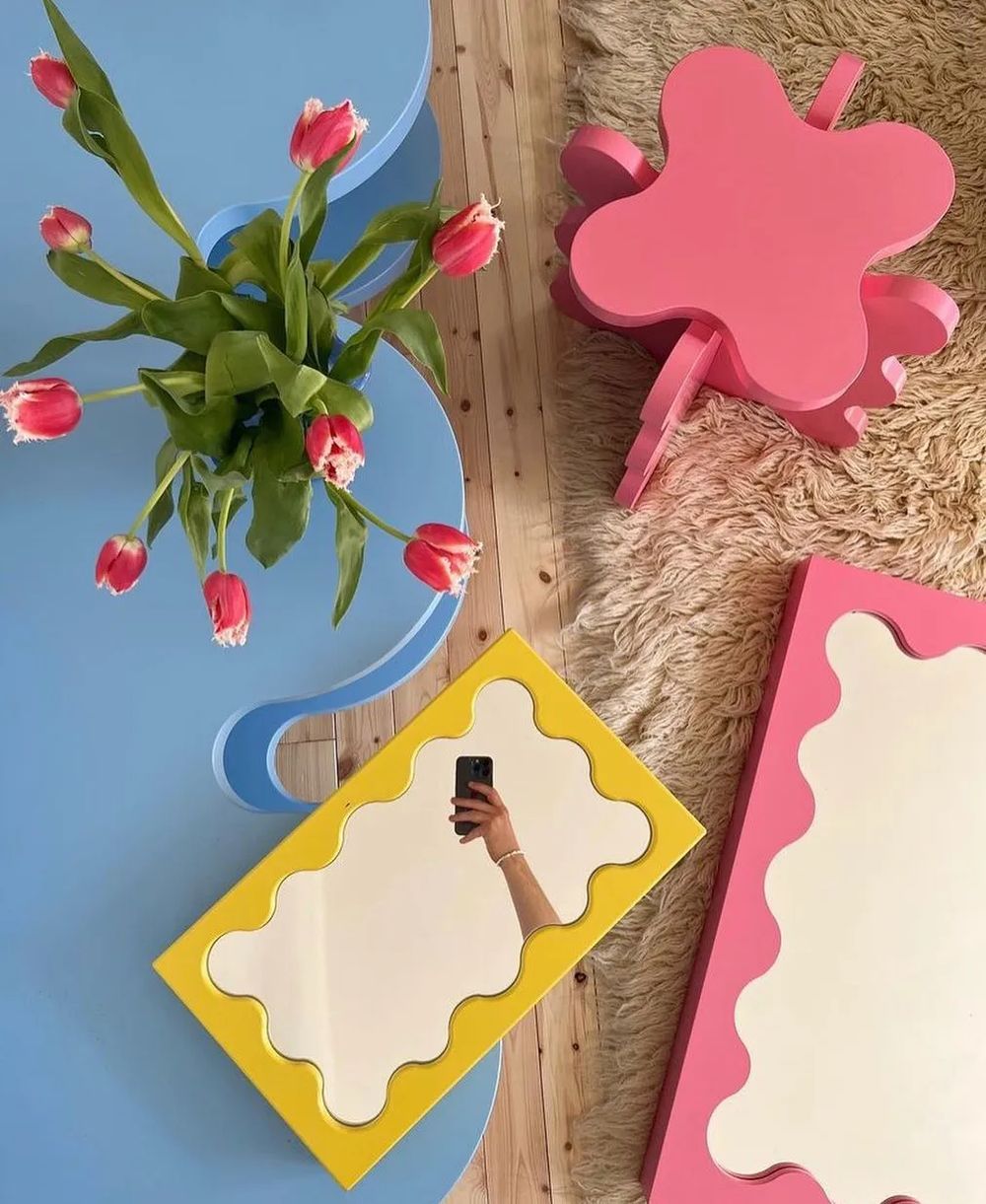 In any case, if you want a colorful living room design, one of these mirrors would be in your best design interest!