If you are looking for minimalist, Scandinavian mirrors to decorate the walls of your home, then you've come to the right place. We love mirrors for many reasons, but mainly because they help reflect light, make a space feel larger, and of course, help us ensure there are no makeup smudges on our faces! There are many types of mirrors to choose from including full-length mirrors, round mirrors, hexagonal mirrors, and more.
Scandinavian Mirrors
When it comes to Scandinavian decor and design, it's all about function and minimal forms. Most Scandi style mirrors are going to be minimalist in design and highly practical pieces. You will find them in colors like white, black and brown. They will also be geometrical in shape: simple squares, rectangles, ovals, or circles. Let's take a look at some of the most beautiful Scandi mirrors you can buy online.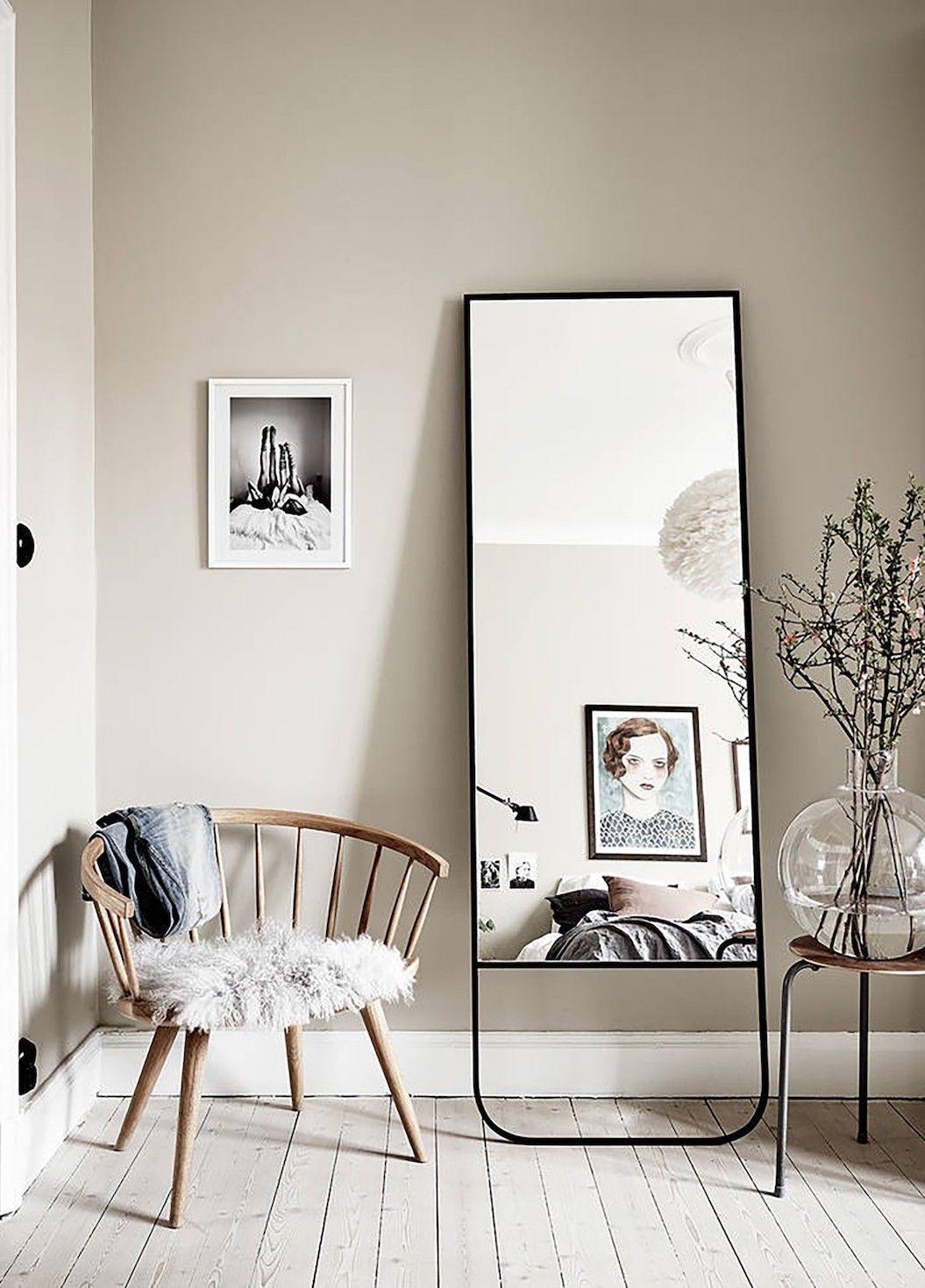 More Scandinavian Decor
If you are looking for more Scandinavian decorating ideas, then we've got you covered! The nordic decor style has become very popular for its calm, minimalist aesthetic. If you want to work some hygge magic into your home, then keep reading our decor and furniture guides below!