The Mid-century modern interior design style is a popular decorating style that originated in the mid-20th century. The mid-century home decor aesthetic includes using dark wood furniture, minimalist designs, brass hardware, and simple forms.
To get this look, you'll need the right furniture. These stores offer a variety of mid-century modern furniture pieces, including sofas, chairs, tables, and more. You may also be able to find mid-century modern furniture at local vintage and antique stores, as well as at estate sales and auctions.
The well-known retailers of mid-century modern furniture in the United States include Design Within Reach, Joybird, Article, and West Elm. Here is a full list of mid-mod furniture shops you should know about if you like this style!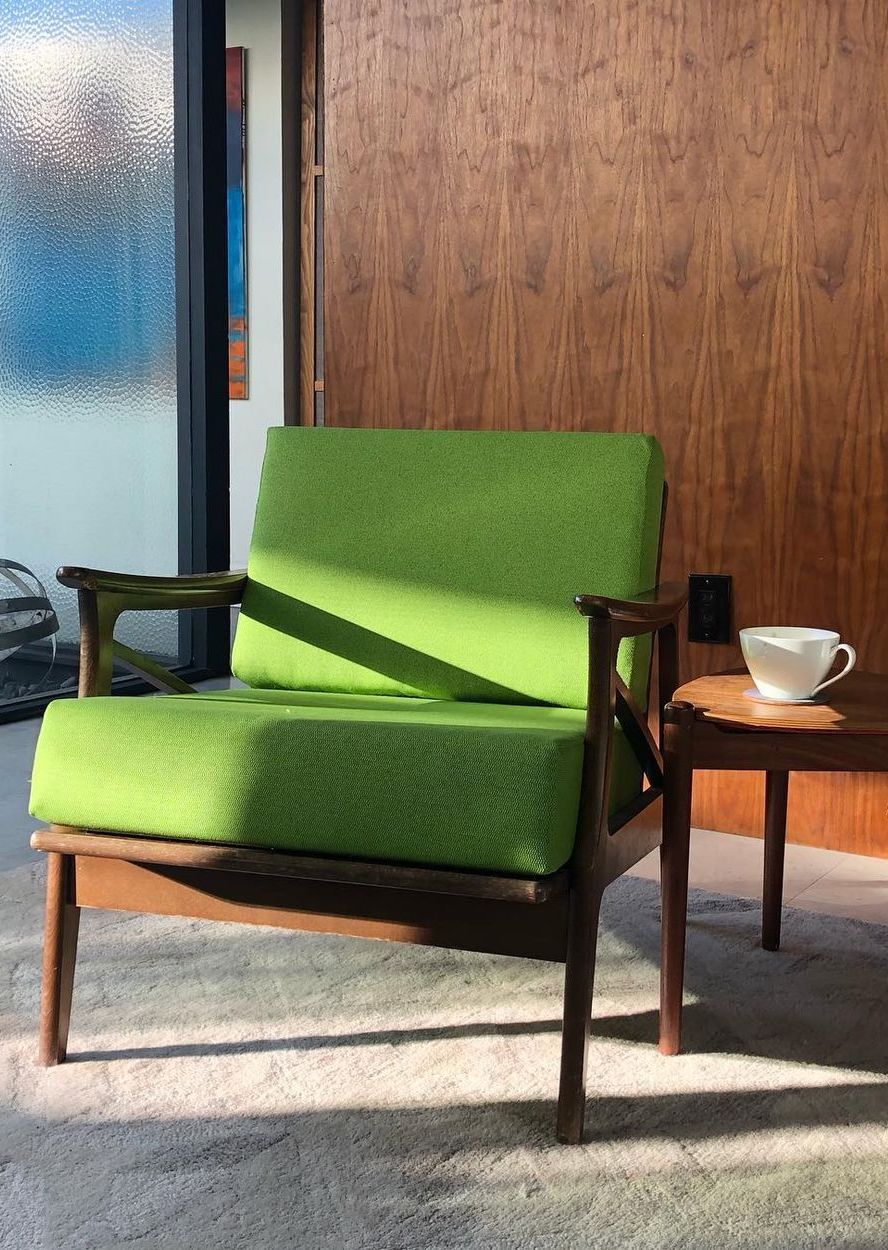 Design Within Reach
Design Within Reach was founded in 1998 by Rob Forbes, who left his job as an executive at IDEO to start the company. DWR is a furniture retailer that specializes in mid-century modern furniture. The company has more than 100 stores throughout the United States, and it offers a wide selection of furniture pieces, including sofas, chairs, tables, beds, and more.
West Elm
West Elm is a popular American mid-century modern furniture retailer that was founded in 2002 by the Williams-Sonoma group. The company is direct-to-consumer, and it has more than 100 showrooms and stores throughout the United States. West Elm offers a wide selection of modern furniture pieces, including sofas, chairs, tables, beds, and more.
AllModern
AllModern is an online furniture retailer that was founded in 2002 and is part of the Wayfair family of brands. The company is based in Boston, MA, and has more than 100 stores throughout the United States. AllModern offers a wide selection of furniture pieces, including sofas, chairs, tables, beds, and more.
Industry West
Industry West was founded by husband and wife duo Anne and Jordan England in 2009 when online furniture shopping was just beginning to take hold. Business took off and today the company manufactures its mid-century style furniture in 75 factories spread throughout 20 countries worldwide. Distribution centers ship out the company's furniture from Los Angeles and Jacksonville, FL.
Interior Icons
Interior Icons is a retailer that believes that iconic designs aren't only for the wealthy of society. Founder Michael Andersson launched with this mantra in mind and today, his affordable furniture can be found in the home of budget mid-century modern design lovers. To keep prices low, sales staff, showrooms, and middlemen have been cut out of the picture. Furniture is produced and manufactured in-house.
Kardiel
Kardiel has been selling mid-century modern furniture since 2004. Founded by a group of four friends who were passionate about mid-century design, Kardiel collaborates with talented furniture designers to bring you fresh, mid-century-inspired designs.
Castlery
With timeless design, quality craftsmanship, real-life resilience, and time-tested durability, Castlery is the brand that creates furniture to thrive in. Founded in Singapore by a group of design aficionados, Castlery oversees the entire build, ship, and delivery process, ensuring the highest quality experience – with fair prices to match.
Many Castlery furniture designs are directly inspired by mid-century furniture pieces. Their best-selling products are sofas, armchairs, dining tables, and beds. Castlery utilizes a direct-to-consumer approach, cutting out the middleman and delivering furniture directly from the manufacturer to the customer. They craft furniture from quality materials, such as solid wood, marble, and leather, and provide customization options so that customers can personalize their pieces. Castlery offers free shipping and returns, making it easier for customers to purchase mid-century modern-style furniture with confidence.
EQ3
EQ3 offers mid-century modern furniture as part of its contemporary product line. The company was founded in Winnipeg, Manitoba, Canada in 2001, and has since expanded to stores across North America. While the brand is known for its contemporary and modern designs, it also features pieces that draw inspiration from mid-century modern styles. These designs are characterized by clean lines, simple forms, and the use of natural materials like wood and leather. Some of EQ3's mid-century modern pieces include sofas, lounge chairs, dining tables, and storage units, among others.
France & Son
France & Son has a large inventory of mid-century modern furniture available to Americans at reasonable prices. France & Søn (also known as France & Daverkosen) was a Danish furniture manufacturer and design company that was founded in 1948 by the French-born entrepreneur Charles France and his Danish business partner, Erling Daverkose. The company no longer exists, but Kevin Wu was so inspired by the brand that he decided to launch his own mid-century modern furniture showroom in NYC after the legendary design business. Today you can shop replica mid-century designs from big-name furniture makers at the new store.
Joybird
Joybird was founded by Alex Del Toro, Andres Hinostroza, Christopher Stormer, and Joshua Stellin in 2014. The company is based in Los Angeles, California. Joybird offers a wide selection of colorful furniture pieces, including affordable sofas, chairs, tables, and beds. In 2018, Joybird was acquired by La-Z-Boy.
MoMA Design Store
The MoMA Design Store is the retail arm of the Museum of Modern Art (MoMA) in New York City. The store specializes in selling a wide range of contemporary design products, including home decor, furniture, lighting, accessories, and personal care items.
The store's product selection features designs from well-known designers and brands, as well as up-and-coming designers. Many of the products sold at the MoMA Design Store are inspired by the museum's exhibitions and collections, making them unique and exclusive to the store.
Popular products sold at the MoMA Design Store include modern furniture pieces like chairs, tables, shelving units, lighting fixtures, art prints, and posters. The MoMA Design Store offers a carefully curated selection of innovative and artistic products that reflect the museum's mission to showcase the best in contemporary design.
Article
Article is a beloved mid-century-style online furniture store founded in 2013. Article has several co-founders and is based in Vancouver, BC. Aamir Baig, who has a background in software engineering, serves as the CEO. Article has warehouses throughout Canada and the US. Rooted in simplicity and durability, Article furniture has many enthusiastic fans. The business model is direct-to-consumer, which means prices are relatively low.
---
What are your favorite mid-century modern furniture stores?