Brass bar carts have been a staple of modern feminine home interiors. Bar carts first became popular to the masses in the early to mid 20th century, when families would entertain often. They created a little mid-century bar cabinet area to prepare alcoholic drinks with ease and comfort.
Today, brass bar carts are classy additions to any young professional's living room. Although you can have them in a family room setting too, it's rare to see them in homes with children, as the glasses are sometimes hung quite low to the ground.
Brass Bar Carts
Let's take a peek at some highly rated and beautifully designed bar carts. Many of these bar carts will have a similar design: a handle for pushing them, wheels on the bottom, an upper shelf, a lower shelf, and racks for hanging glasses. You will often find them in art deco styles or reminiscent of old Hollywood glamour. There are also many mid-century versions that have been updated to suit modern tastes!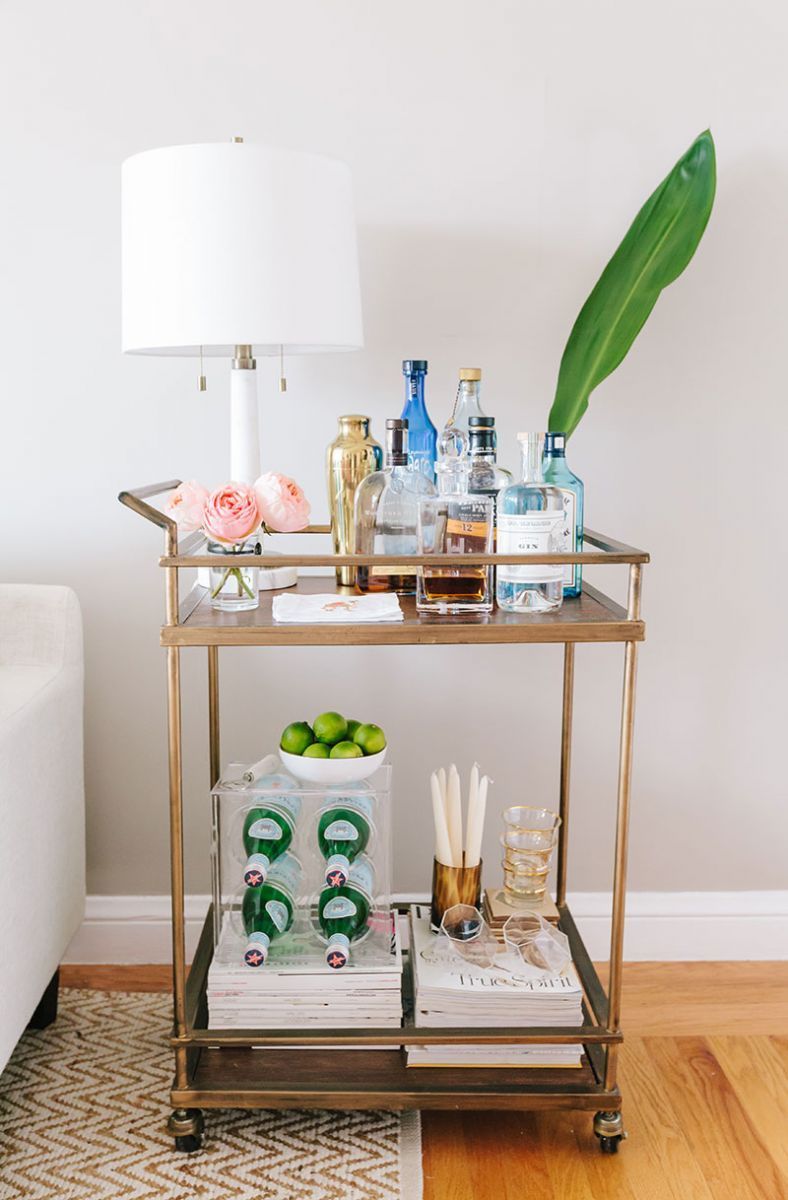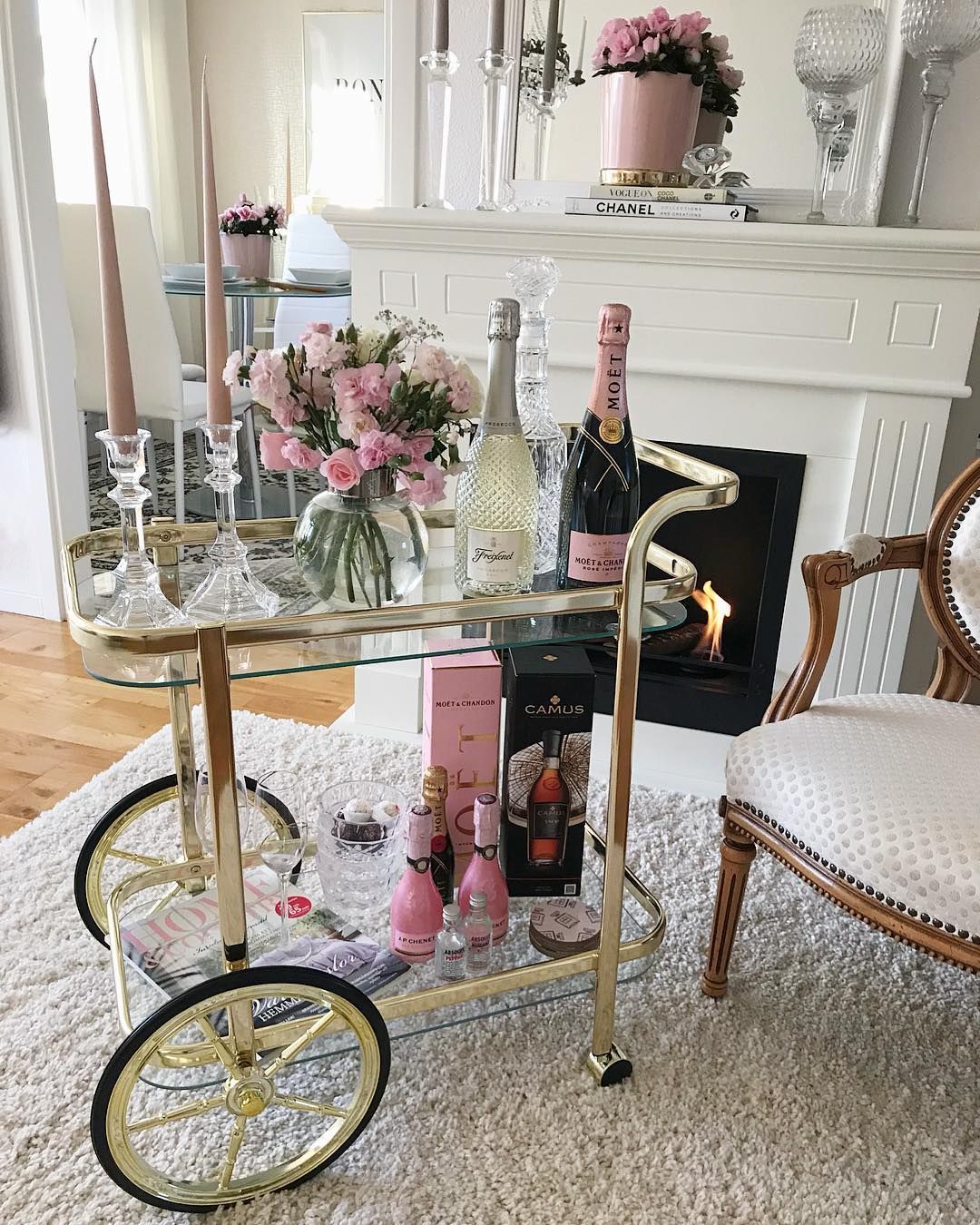 More Brass Decorating Ideas
We love decorating with brass and it's really an in-style metal of choice for so many designers these days. Here are a few more articles that will inspire you to decorate with brass.