If there's one type of kitchen that I continue to fall in love with, it's French country kitchens. I find them super charming and elegant in so many ways. French country decor is known for its vintage elements and old European style. Good news! There are so many creative decorative elements that you can easily copy even if you don't live in a real "French" country home!
The kitchen is a place where we prepare meals for our family and friends. It's such an important part of the home, and most of all, it's one of the most functional spaces we need! Check out some of our favorite kitchens in the French farmhouse style below!

French Country Kitchens
Let's talk about design trends in French farmhouse kitchen decor. Here are our favorite French farmhouse kitchen decor ideas and designs.
1. Crystal Chandelier
This is the ultimate kitchen lighting fixture if you're going for the French farmhouse look. The light will gently reflect off the crystals hanging near the lightbulbs, giving the room an elegant glow.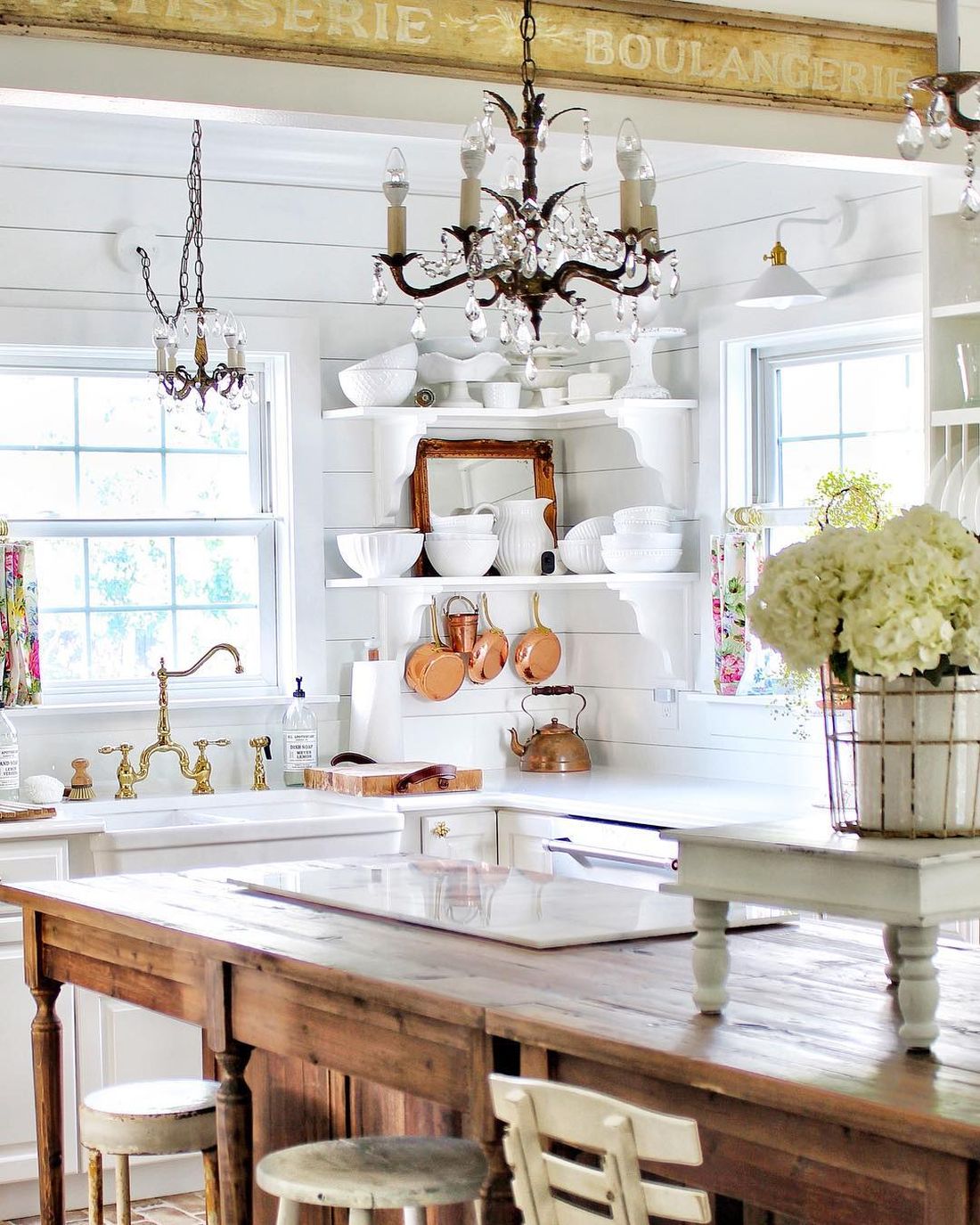 2. Checkered Floor Tile
This flooring design is quintessentially French! It works in many rooms, especially the kitchen.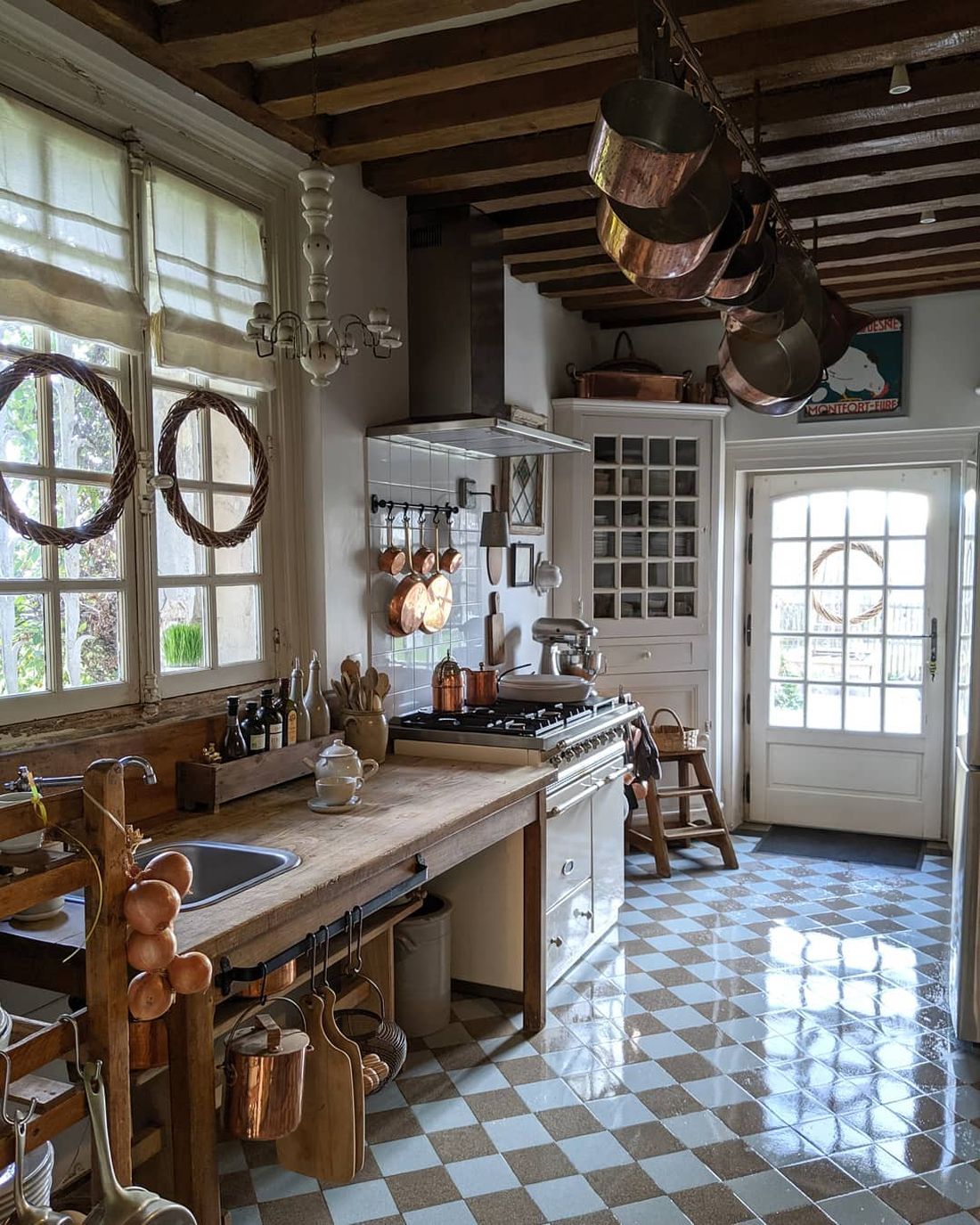 3. Fleur de Lis Backsplash Tile
Go for a classic French motif like the famous fleur de lis for your backsplash kitchen tile.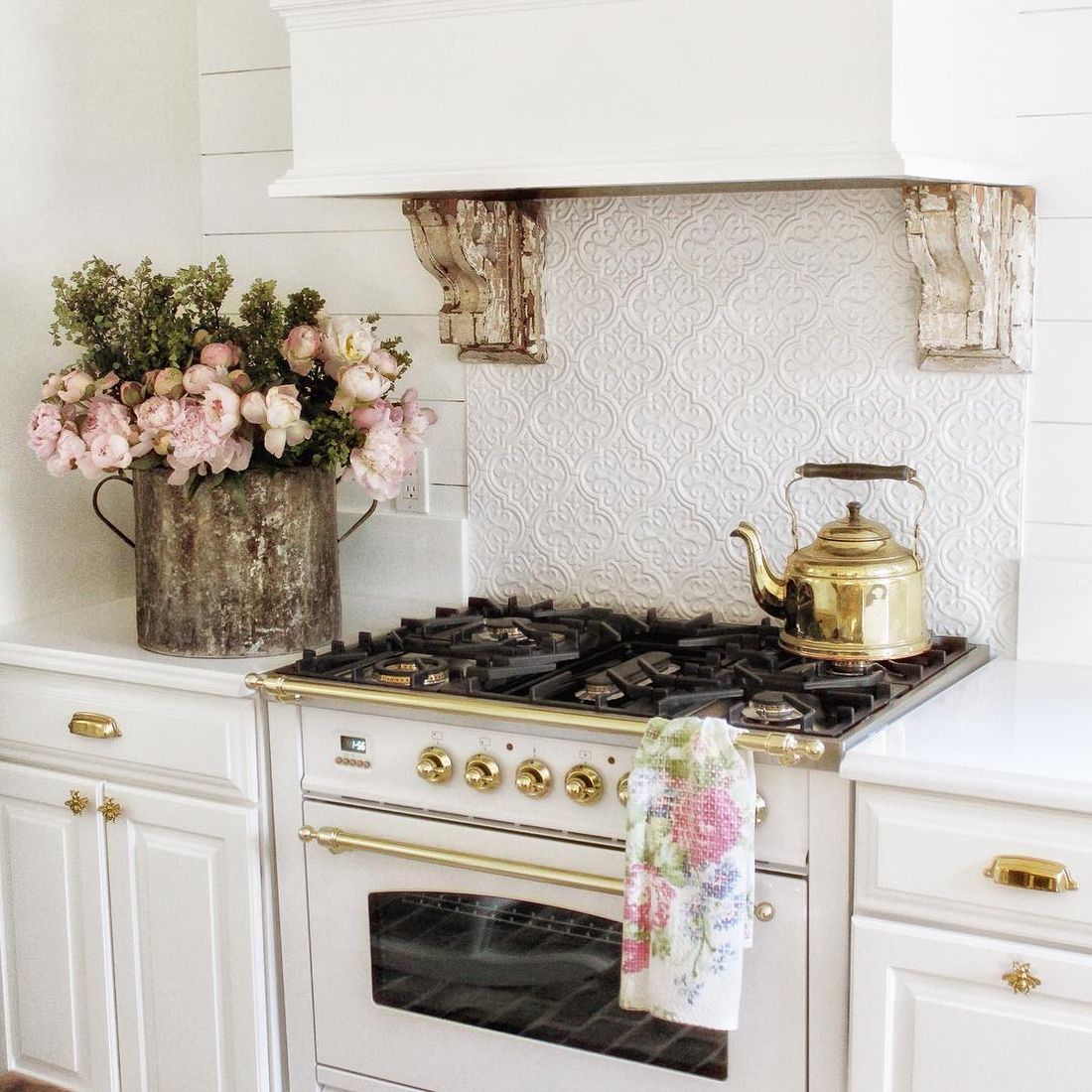 4. French Louis Counter Chairs
The Louis chair is a beloved French furniture design that has stood the test of time. Luckily, a counter chair version is easy enough to find!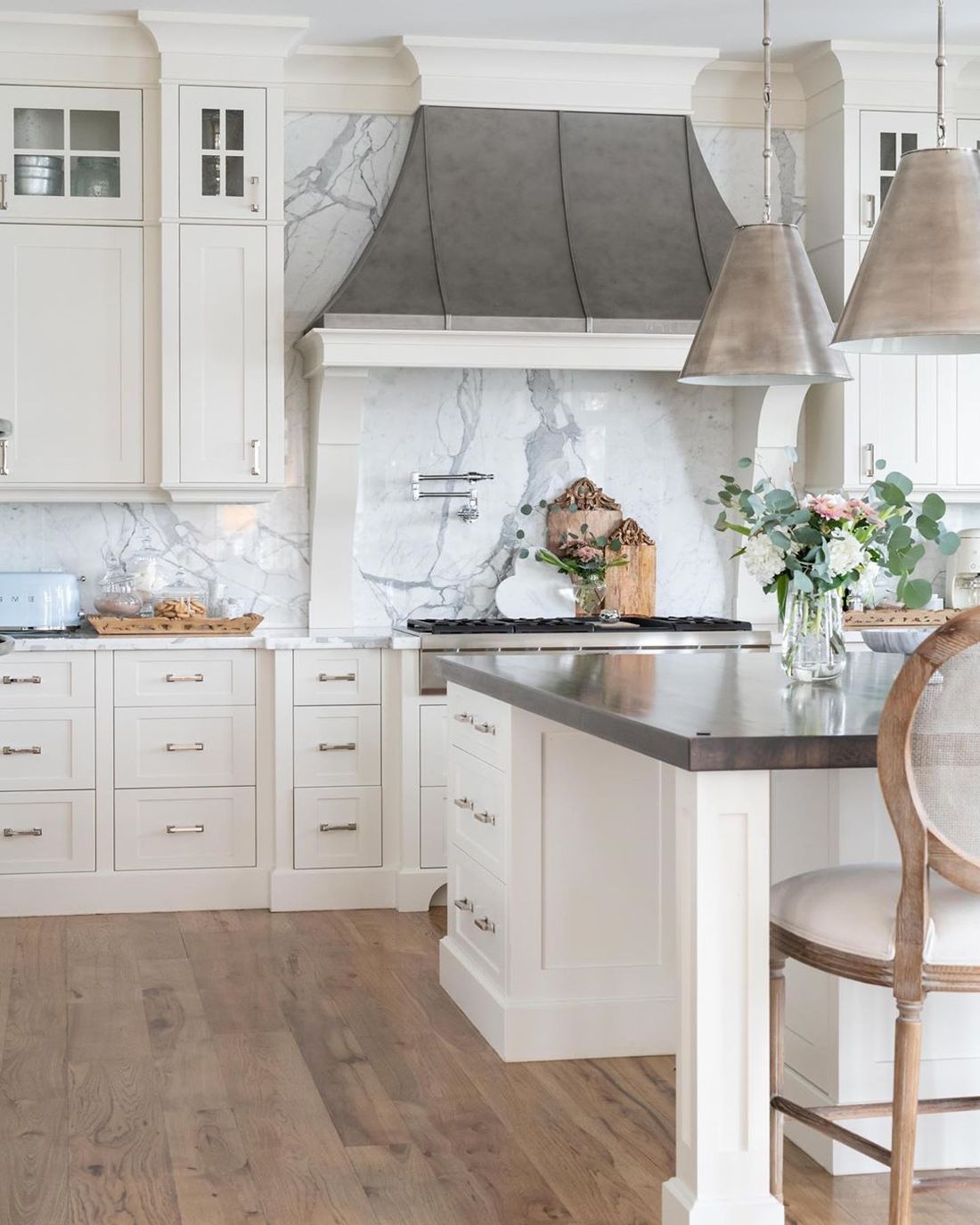 5. Apron Front Sink
You've got to have a farmhouse style, apron-front sink in your kitchen. It's even better if it has a beautiful engraving on the front!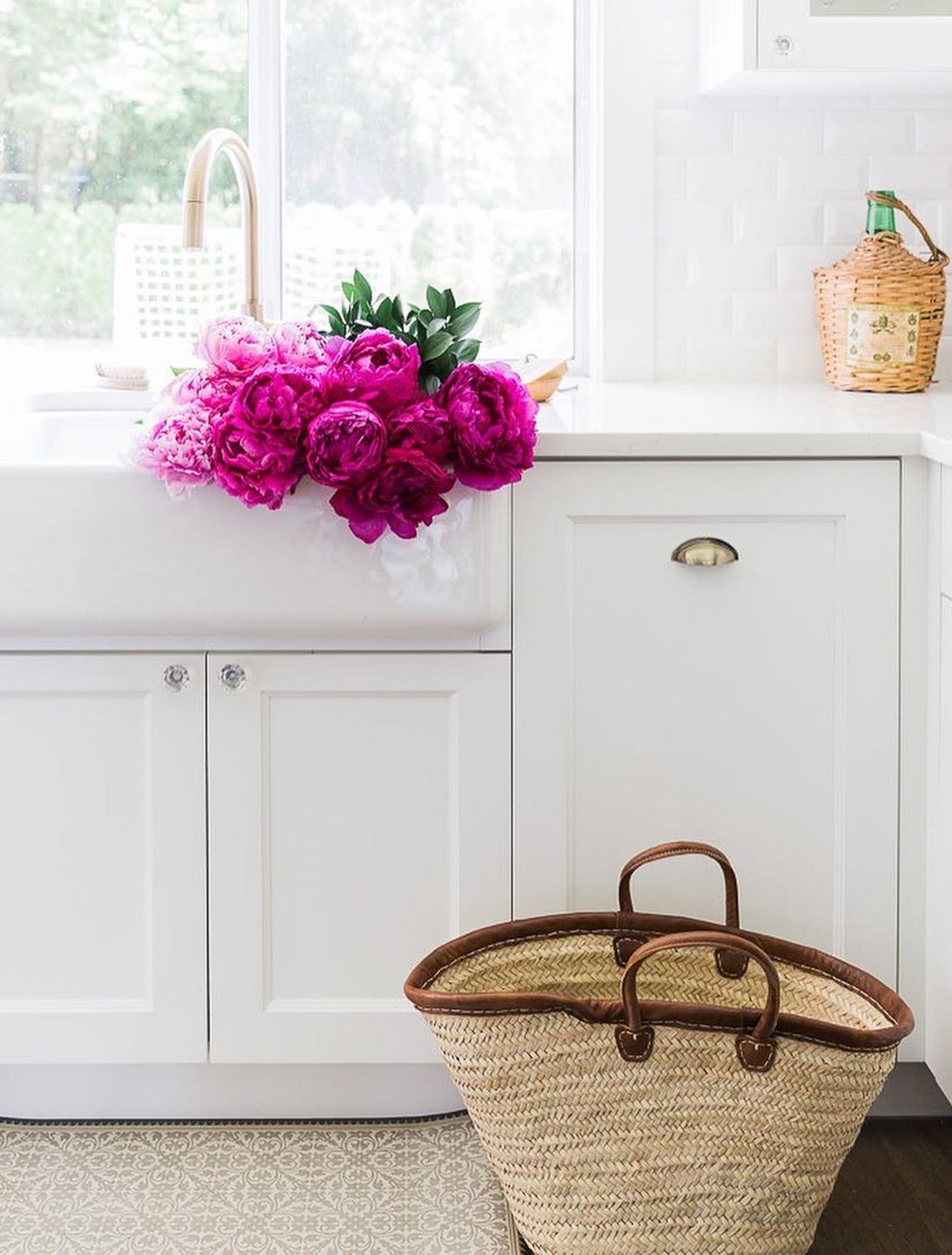 6. Blue Pitcher and Flowers
Ceramic pitchers are handmade in the south of France and sold at markets by artisans. Get yourself a replica if you can't get an original! Flowers are very welcome as well!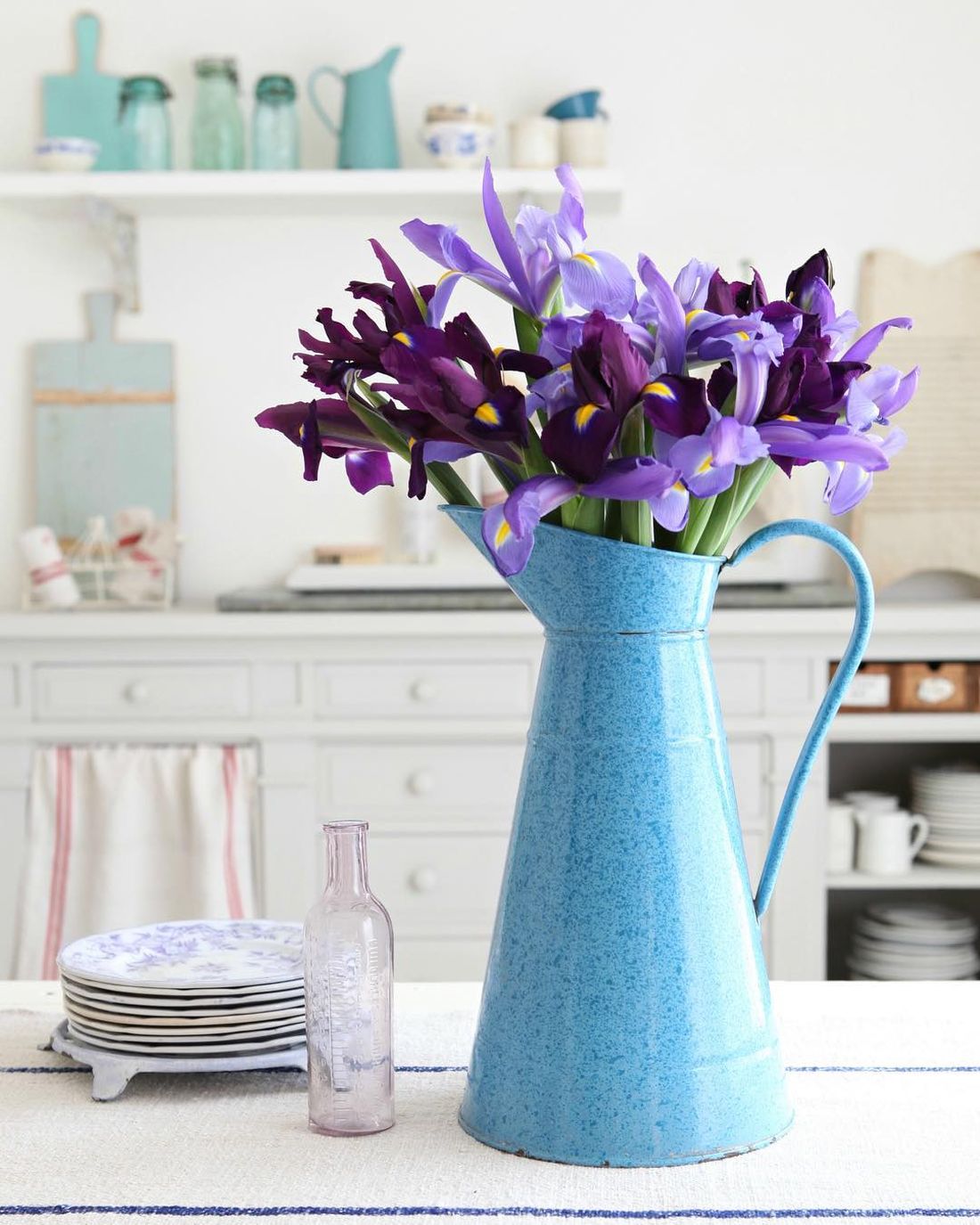 7. Gray Floor Tile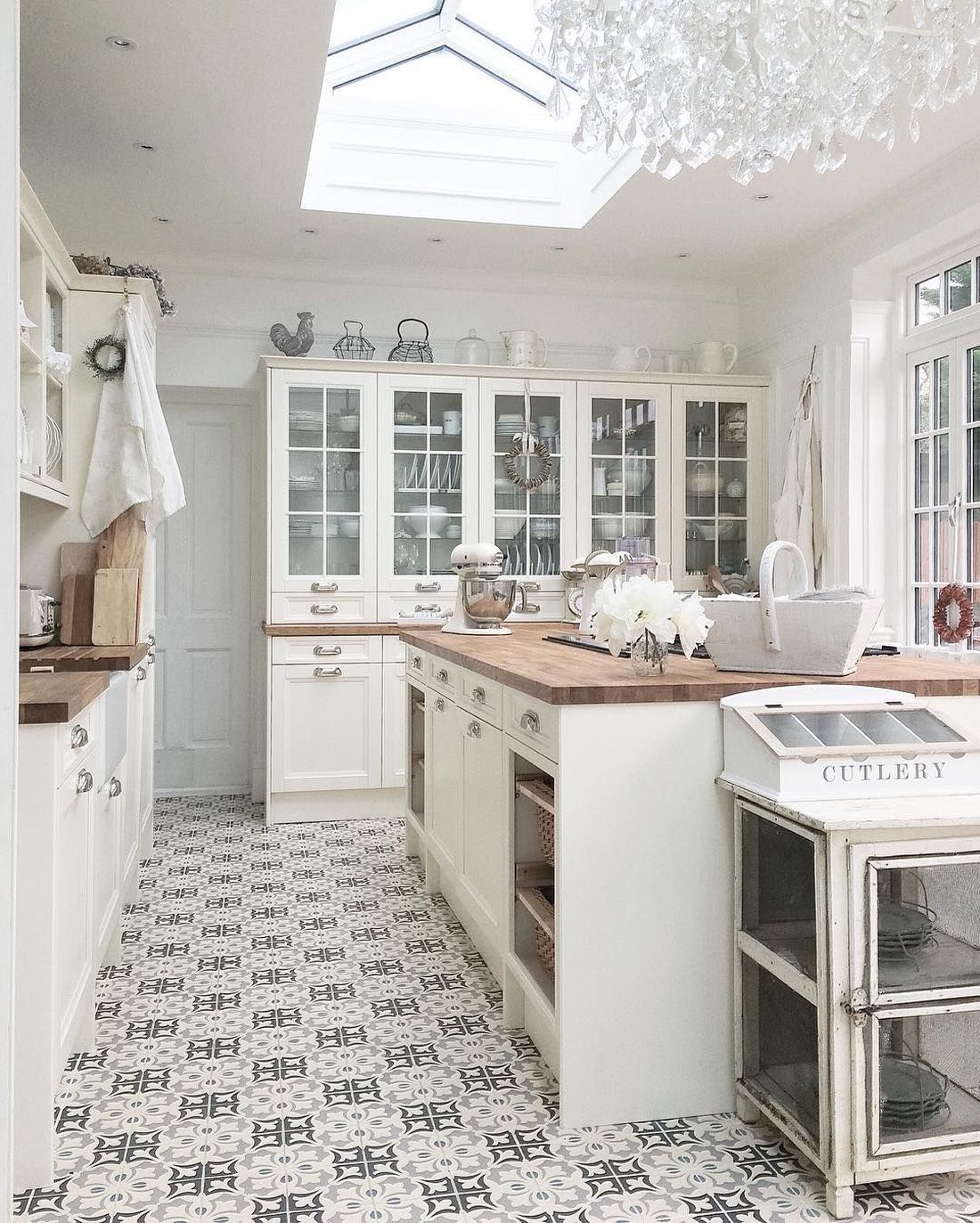 8. Light Blue Cabinets and Chairs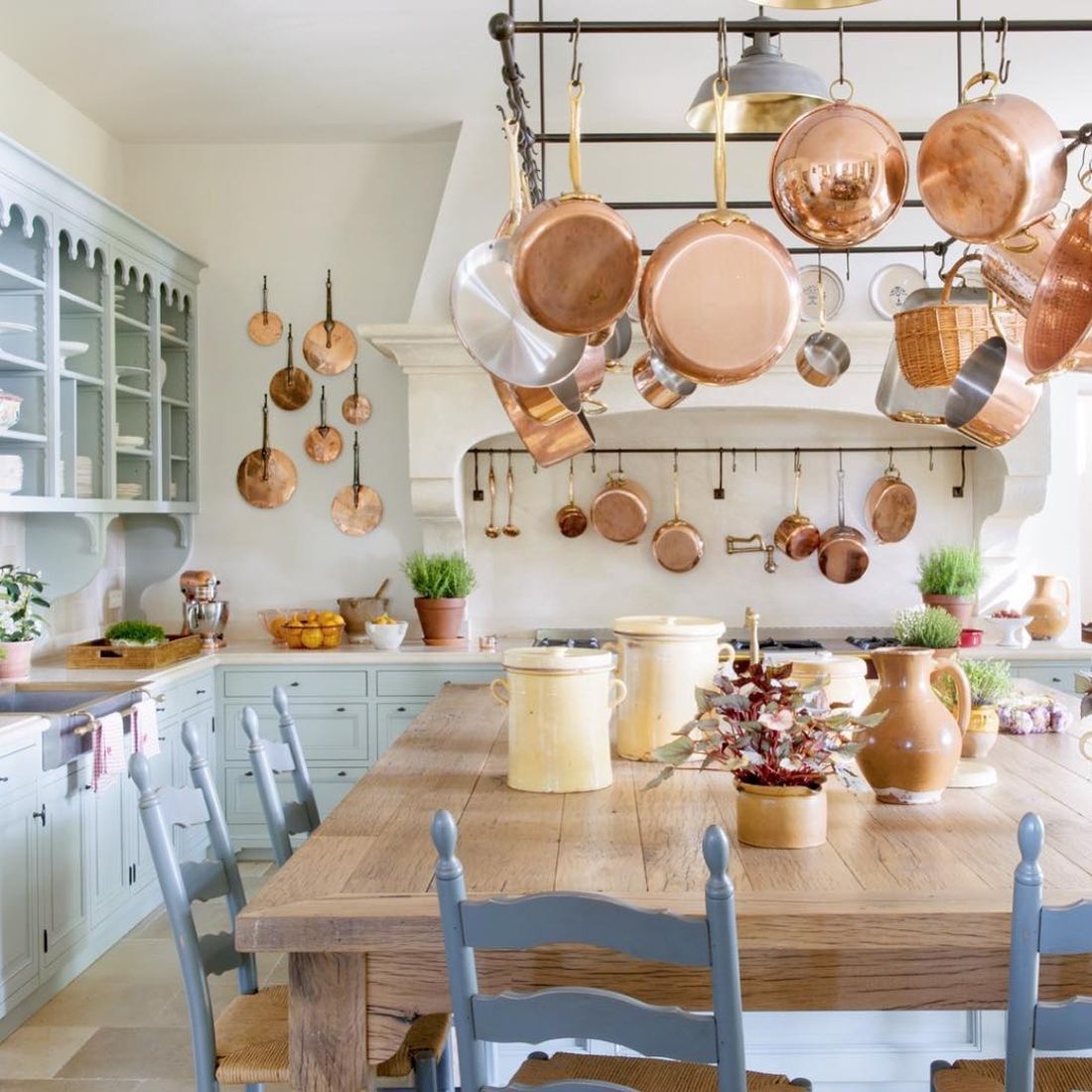 9. Wood and Marble French Island Table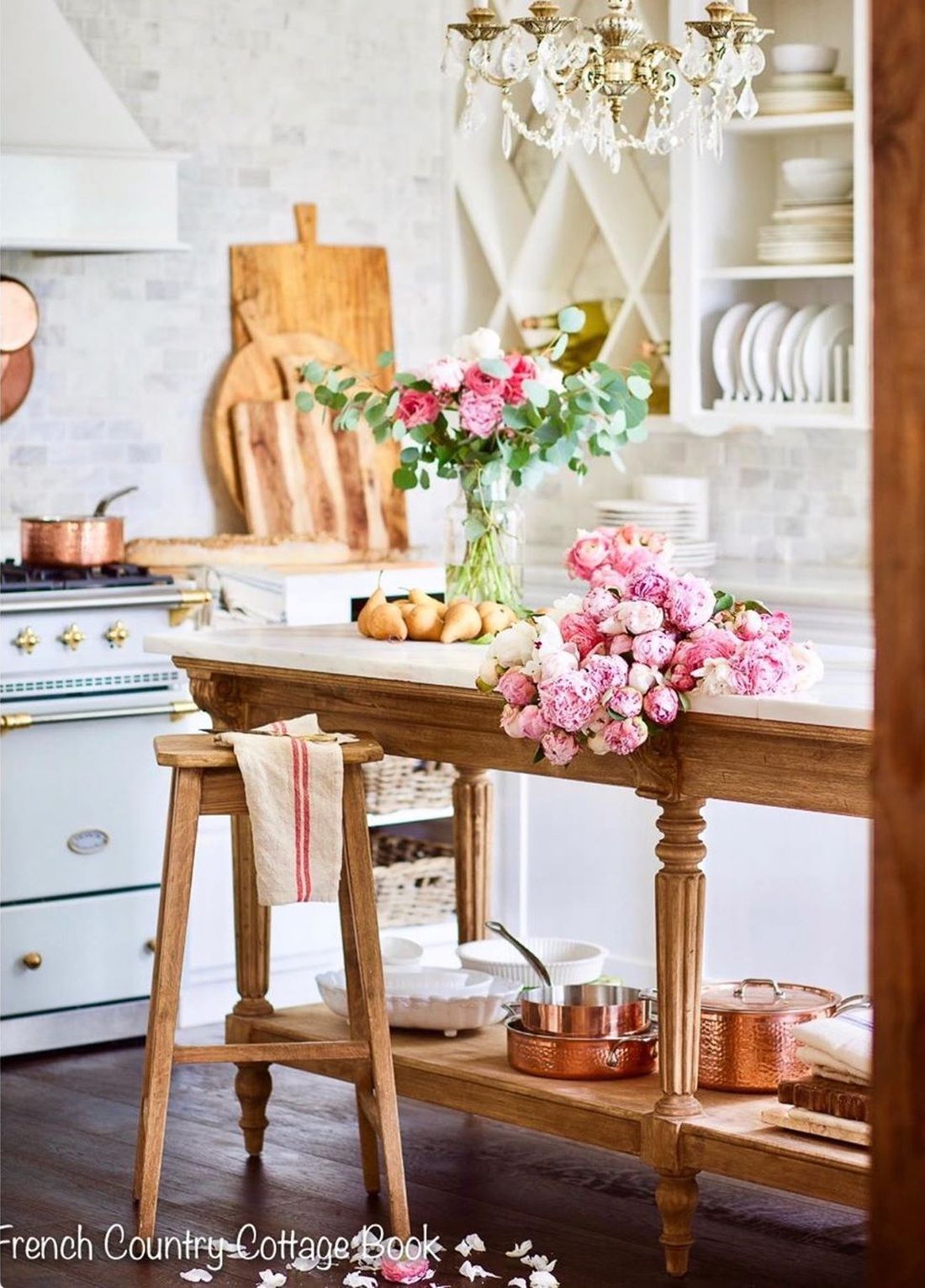 10. Wood Ceiling Beams
Leave the wood ceiling beams in your home exposed for a rustic chic look.
11. Copper Pots
Copper pots and pans are the most common French cookware found in kitchens in France!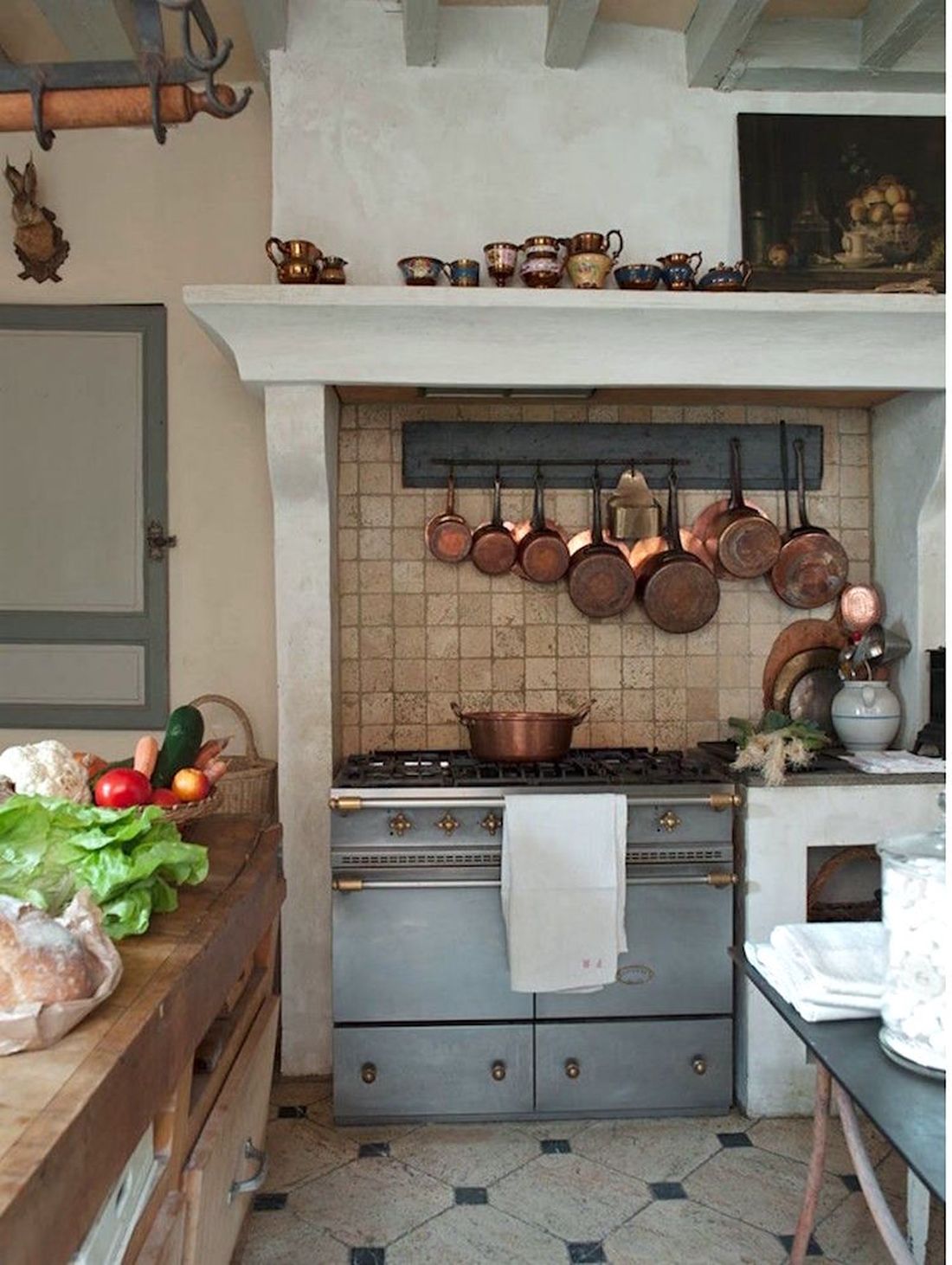 12. Blue Lacanche Range
Lacanche is a celebrated French range maker to know.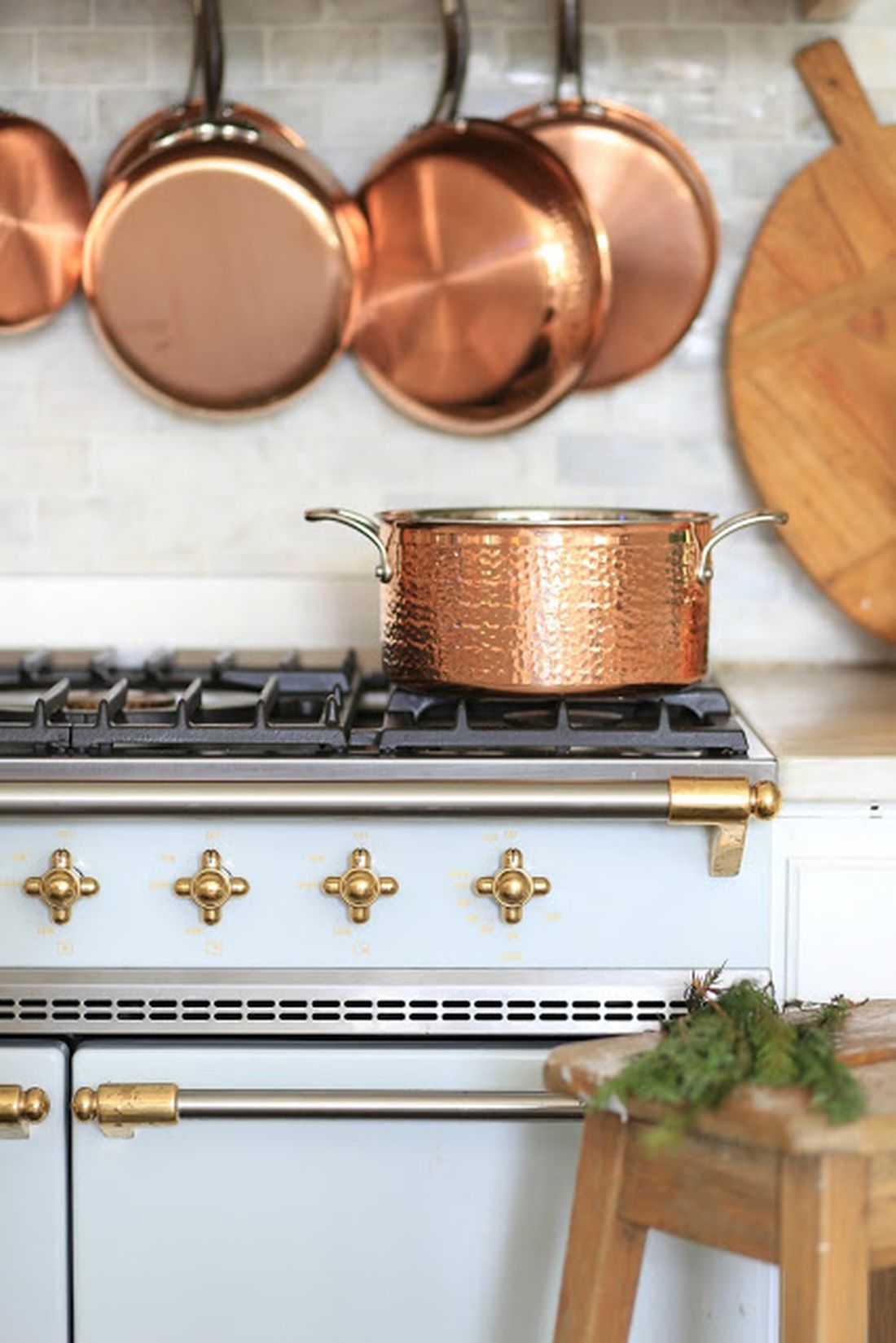 13. Marble Top Wood Table Island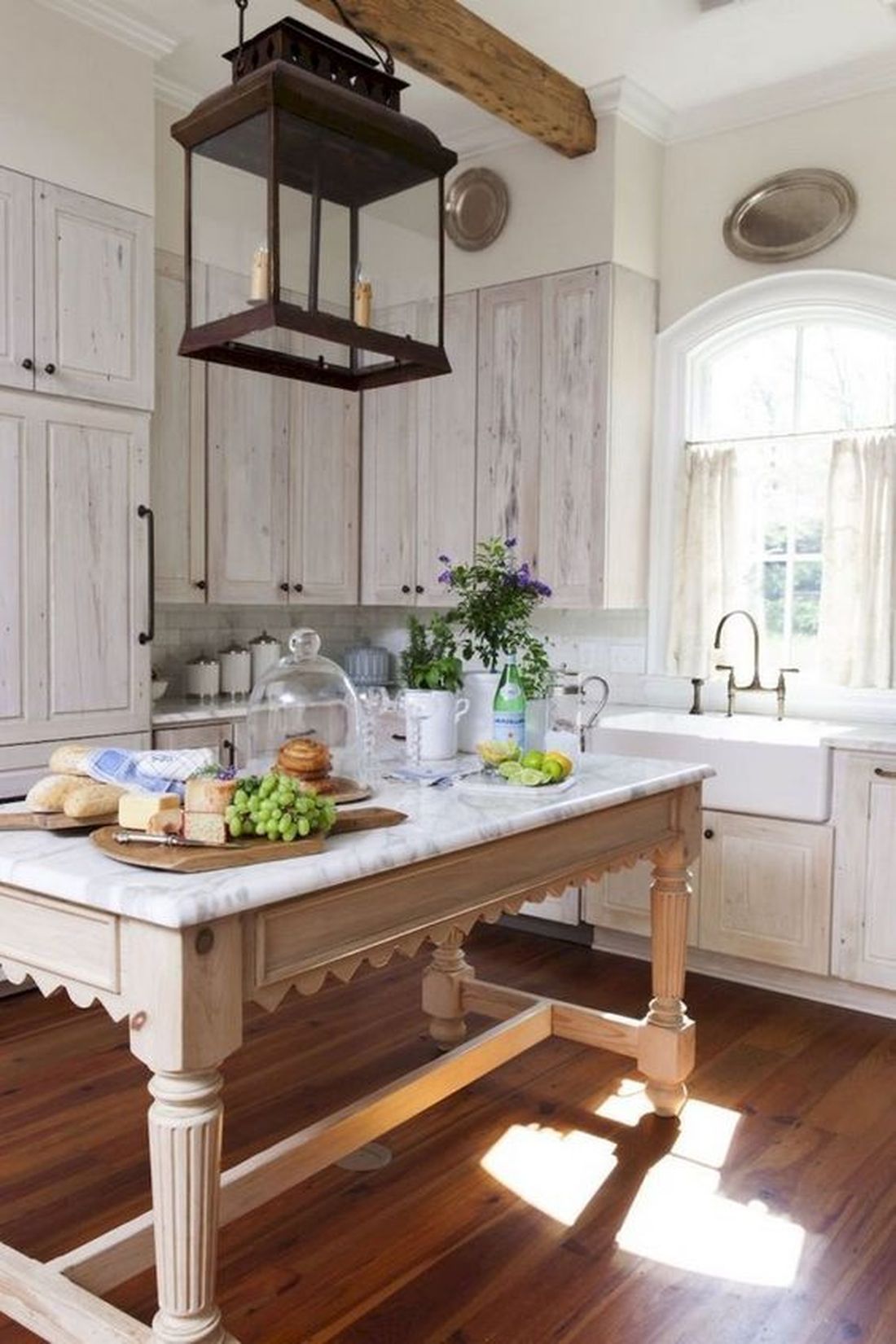 14. Checkered Backsplash Tile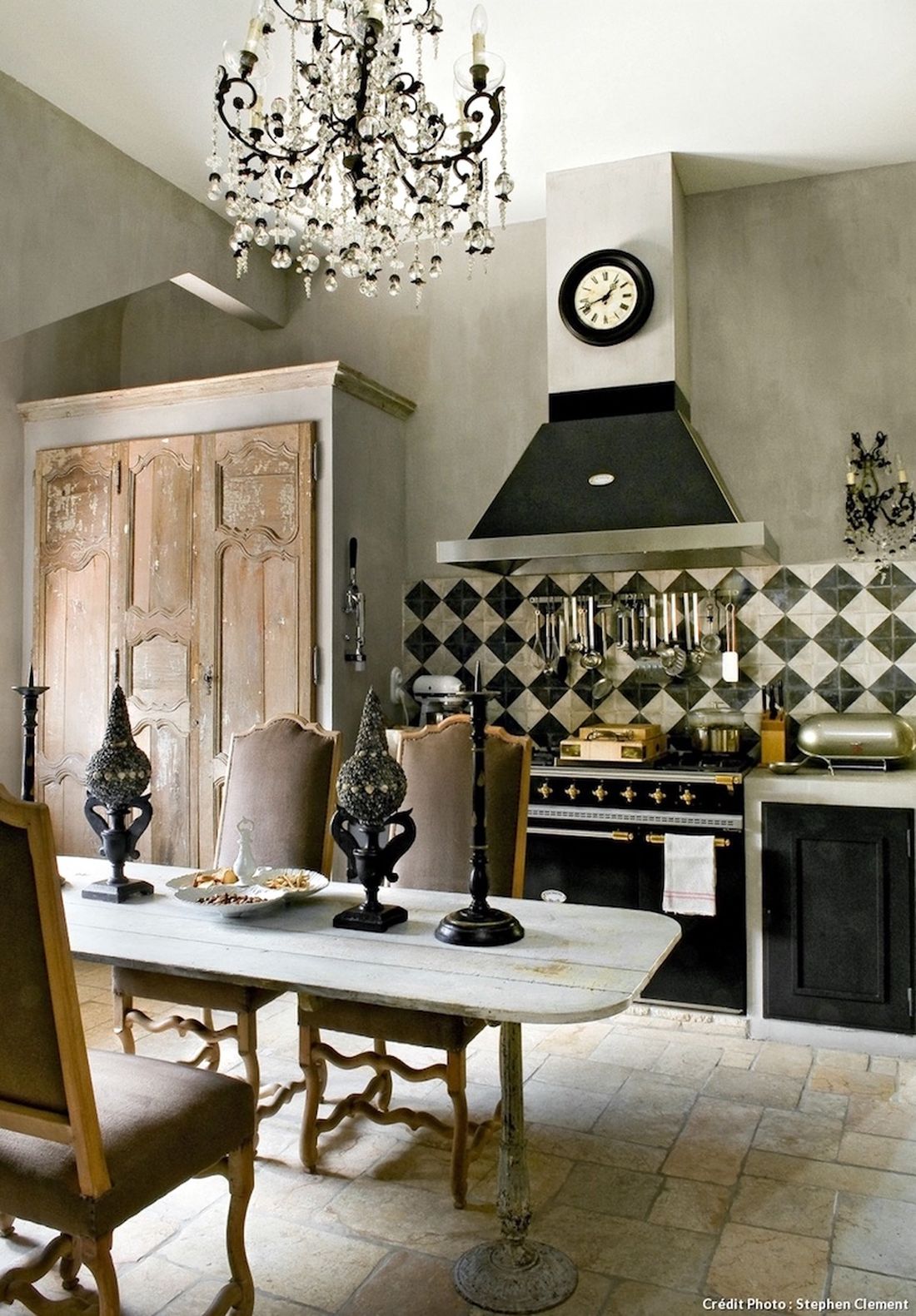 15. LaCornue Range
Another popular French range manufacturer, LaCornue ranges have stood the test of time. They are shipped around the world, but you'll need to plan about 6 months in advance for this chef quality range.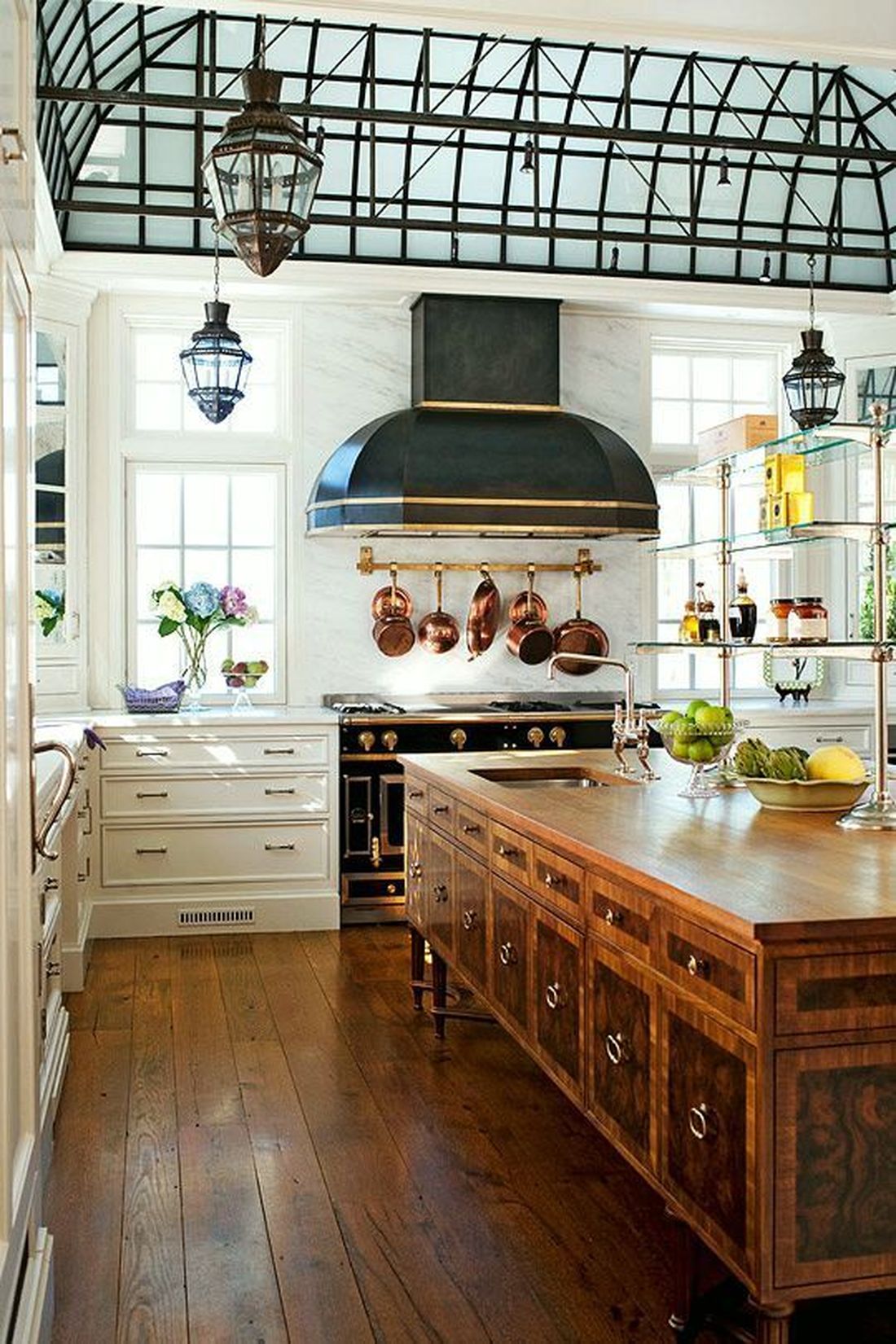 16. Wooden Island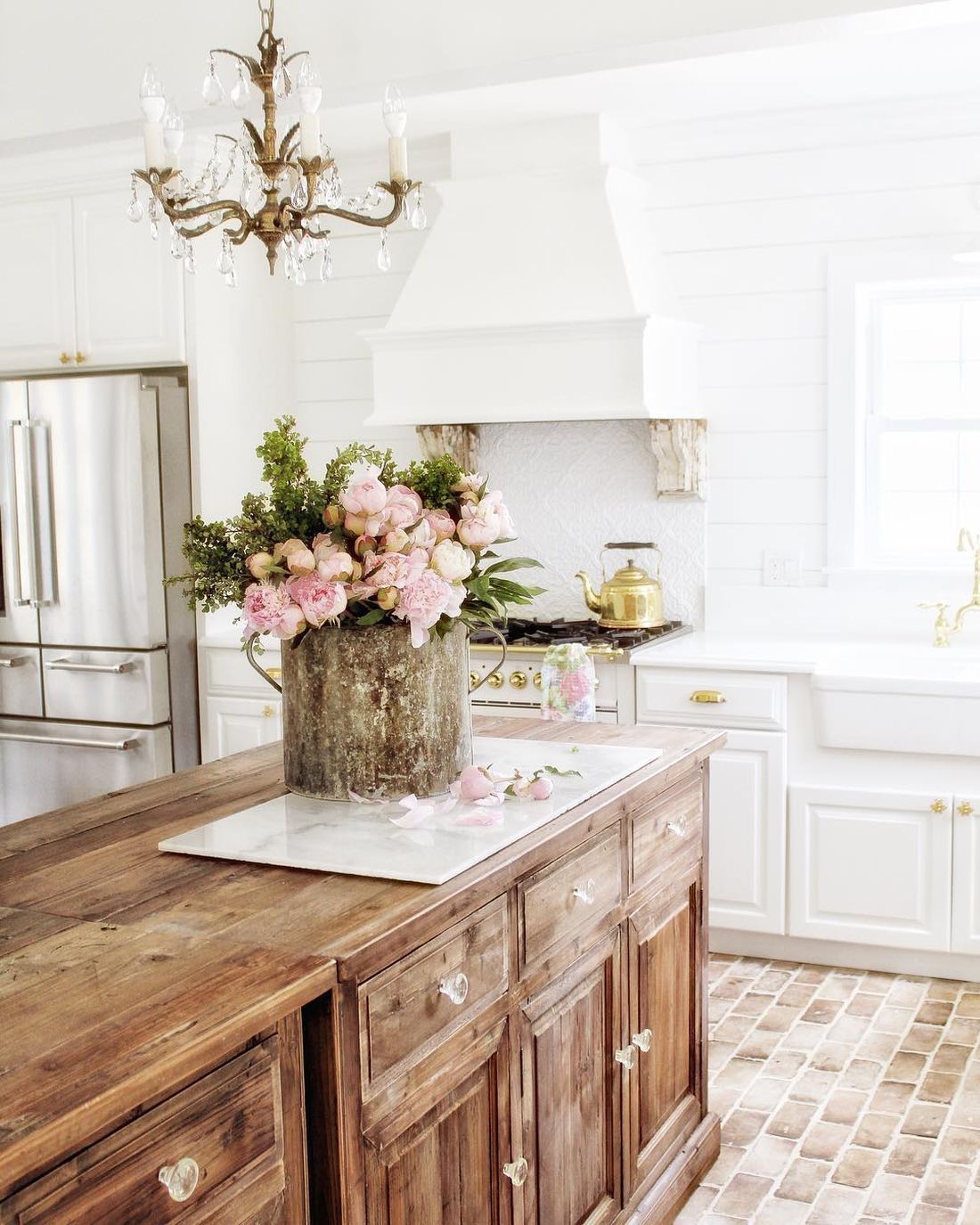 17. Open Glass Shelves
Show off your French china on beautiful glass shelves.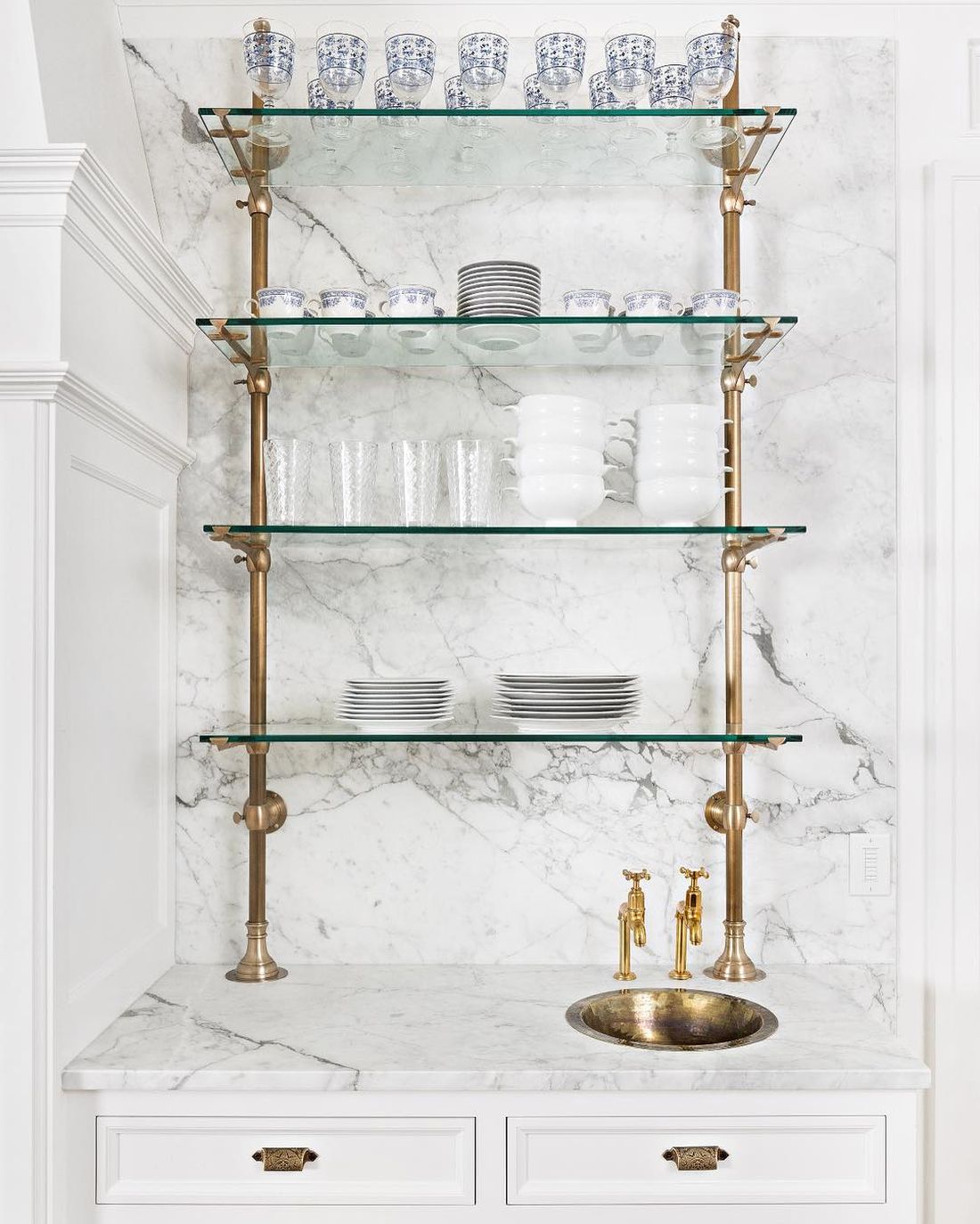 18. Sink Skirt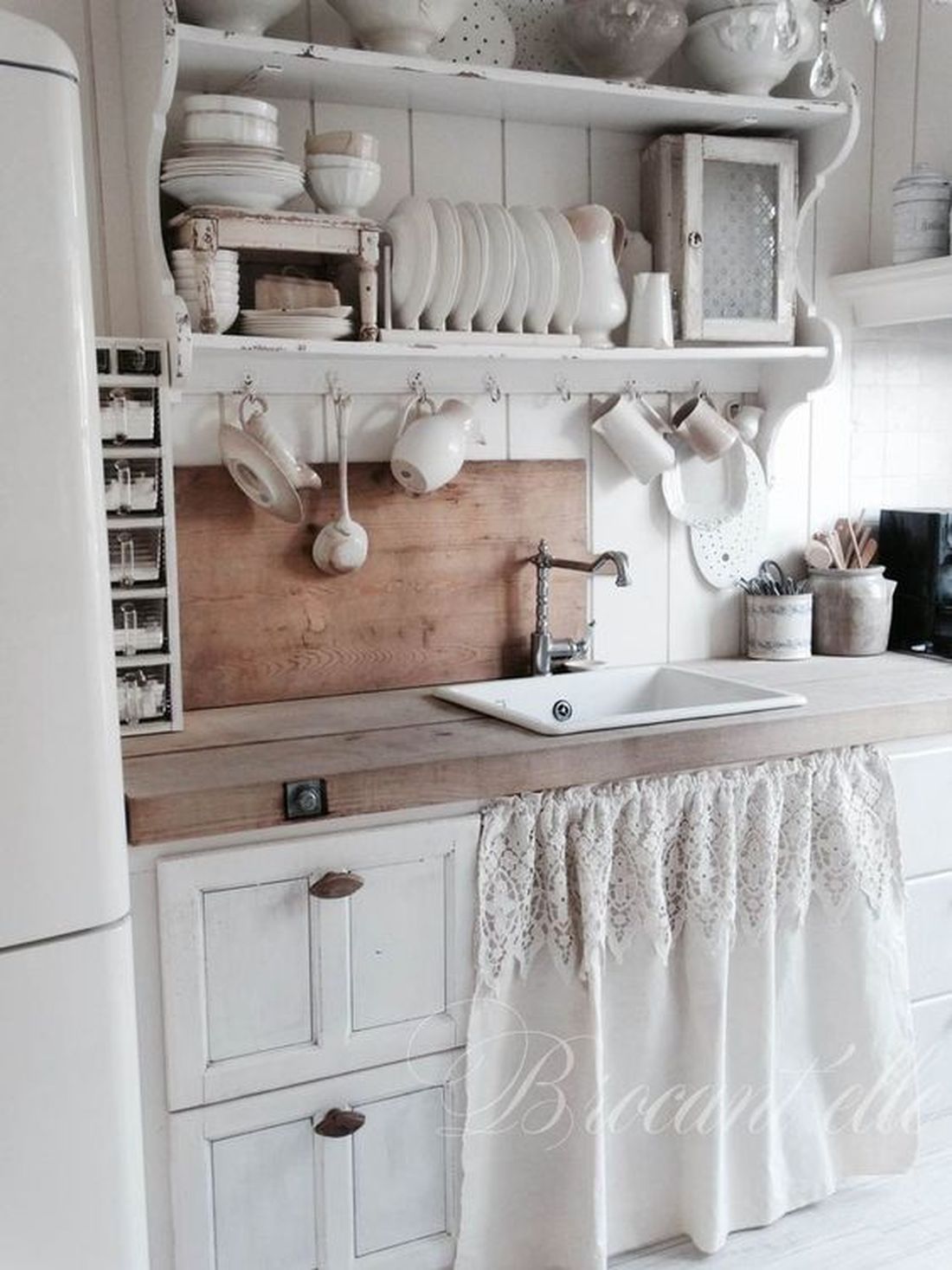 19. Open Shelving
Keep the room airy and fresh with open kitchen shelving.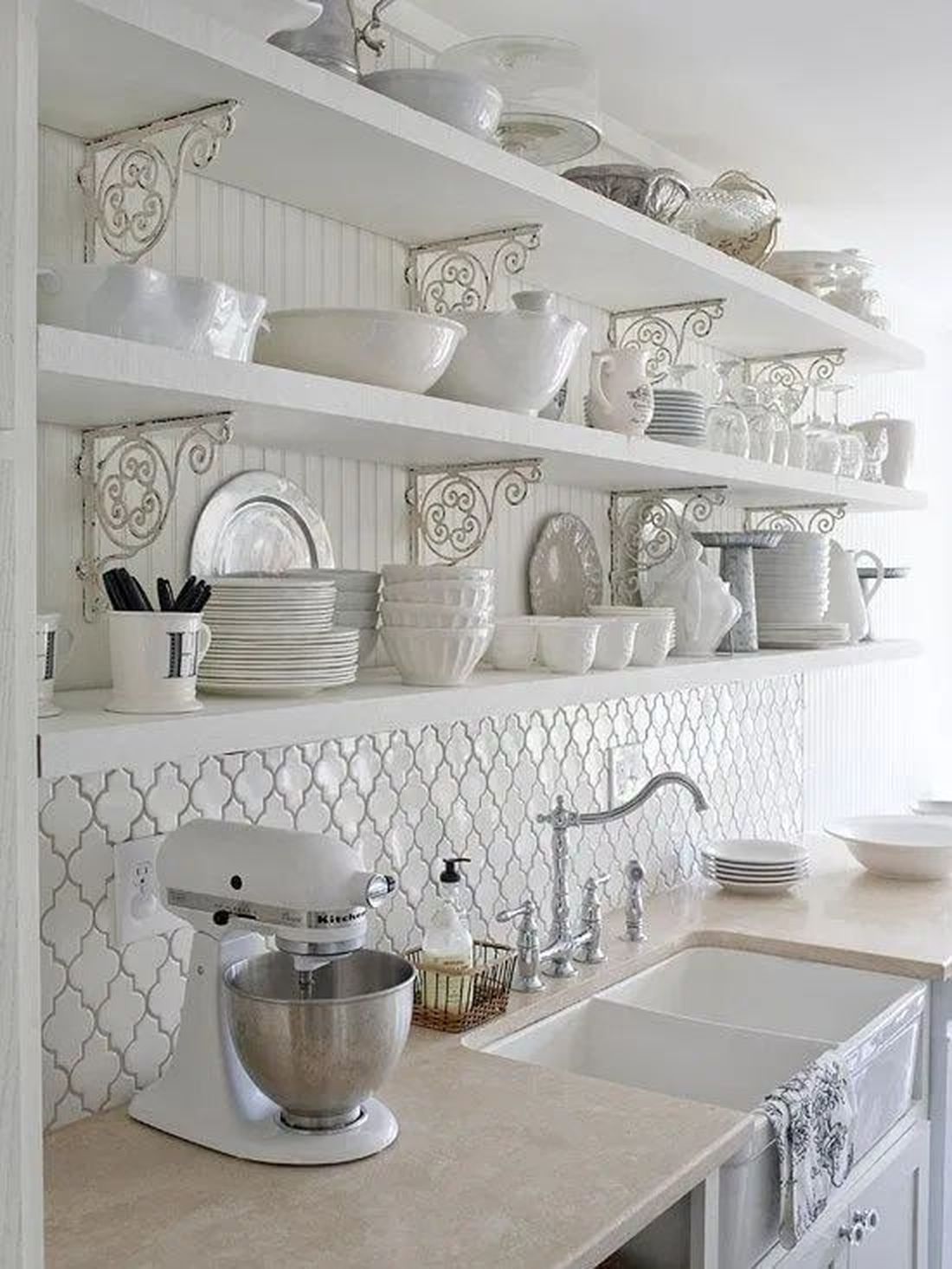 ---
I hope you found these French country kitchens as inspiring as we did! We're always on the hunt for the best interior design we know will inspire our readers. You can subscribe to our email list below to be notified of new posts. We love sharing with you popular design style guides, furniture buying guides, and other decorating tips!
More French Country Decorating Ideas
Don't miss our other room decorating guides to get French country style in your home. We have lots of budget-friendly recommendations that you can easily incorporate into your own home!
Happy curating!
Pin this for later: