Forget upper cabinets! After you see these lovely kitchens with open shelving, you'll wonder why you ever thought you needed upper cabinets in the kitchen. Kitchens with open shelving tend to open up the room and make it feel ten times larger than it actually is. That's why they work wonderfully in smaller kitchen spaces.
If you're worried about the shelves looking cluttered, then choose neutral or white-colored objects to place there, and make sure they're neatly arranged.
Kitchens With Open Shelving
Check out these gorgeous kitchens that have mastered the open-shelving look! If you're thinking about ditching your kitchen cabinets, these rooms prove it's possible!
I love the contrast of dark wood shelving against the soft white marble tile backsplash in this kitchen. The dark blue cabinets give the room a pop.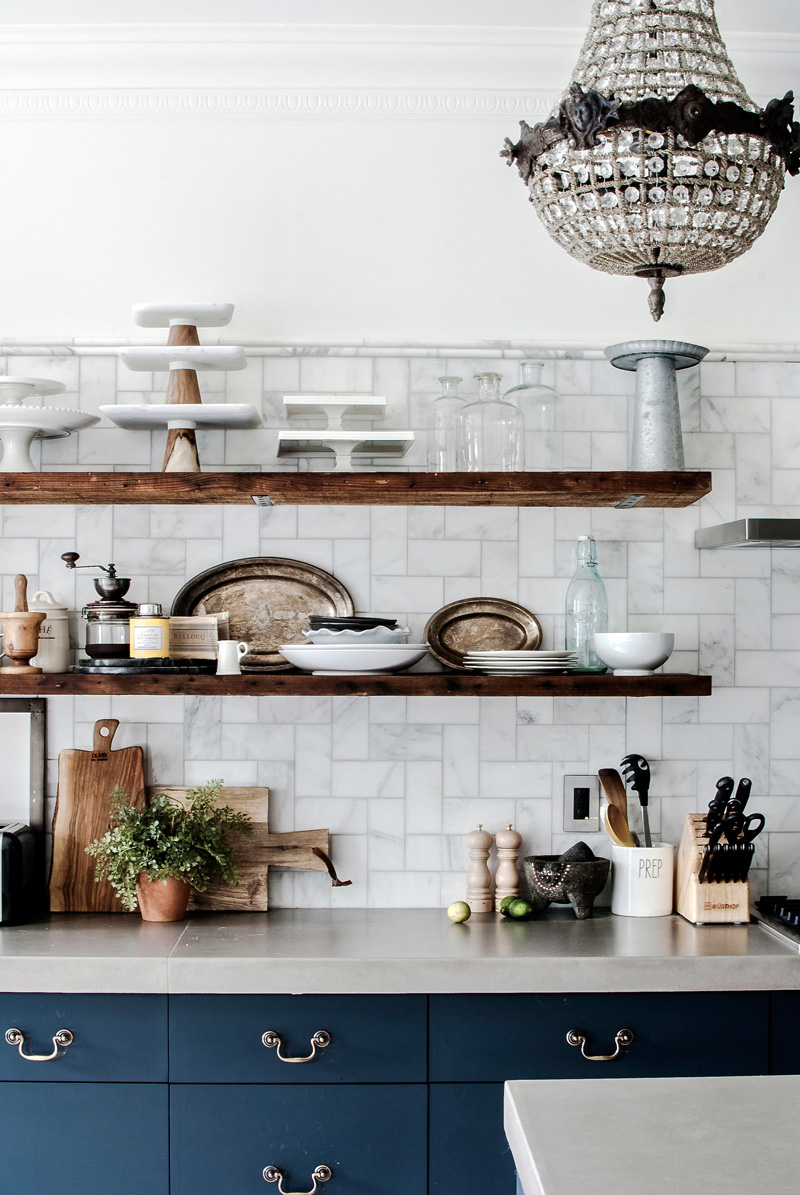 The white herringbone backsplash tile in this kitchen provides the perfect backdrop for these wood floating shelves to stand out. With golden decorations on the top shelf and white necessities on the bottom, this is a very practical way to organize your kitchen shelves.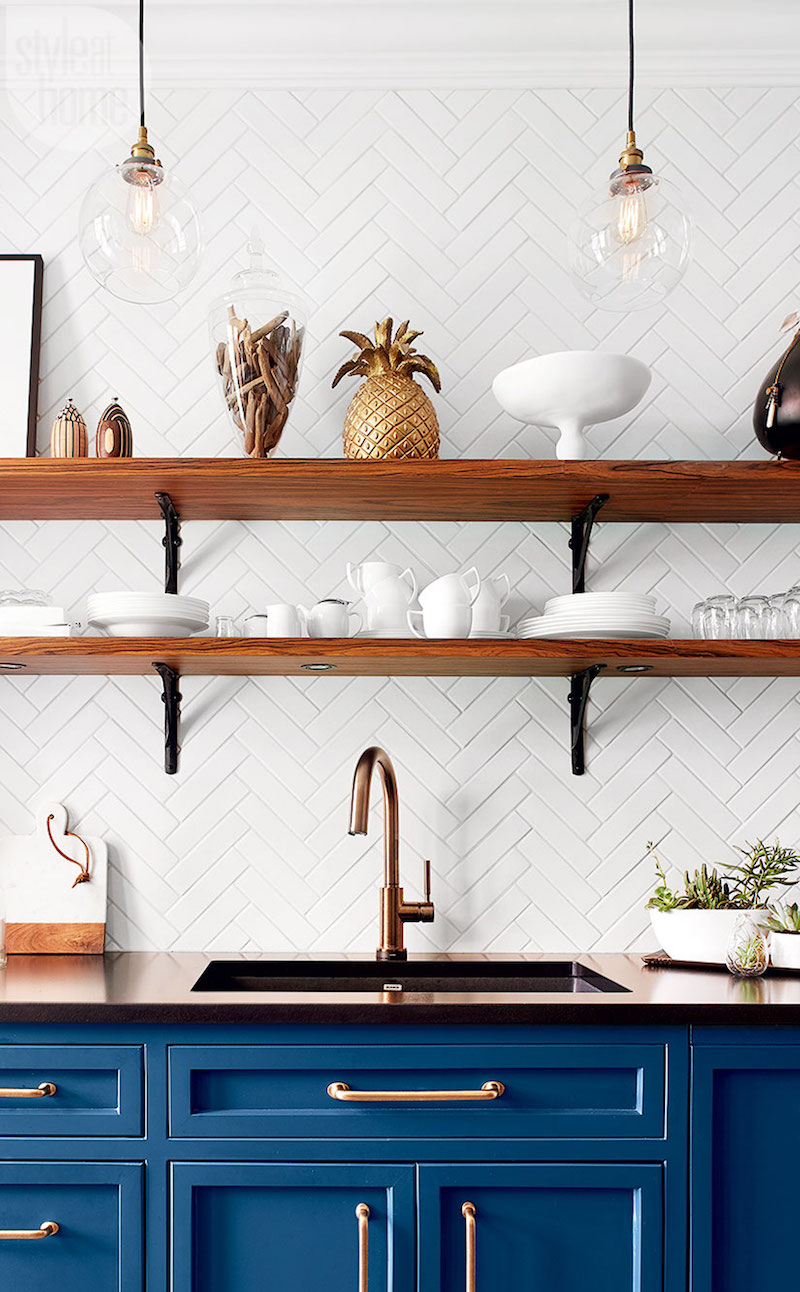 Black cabinets are a great way to add a dramatic look to a kitchen. They work great in kitchens with airy shelving instead of upper cabinets. I think black upper cabinets would be too intense, but this one works wonderfully.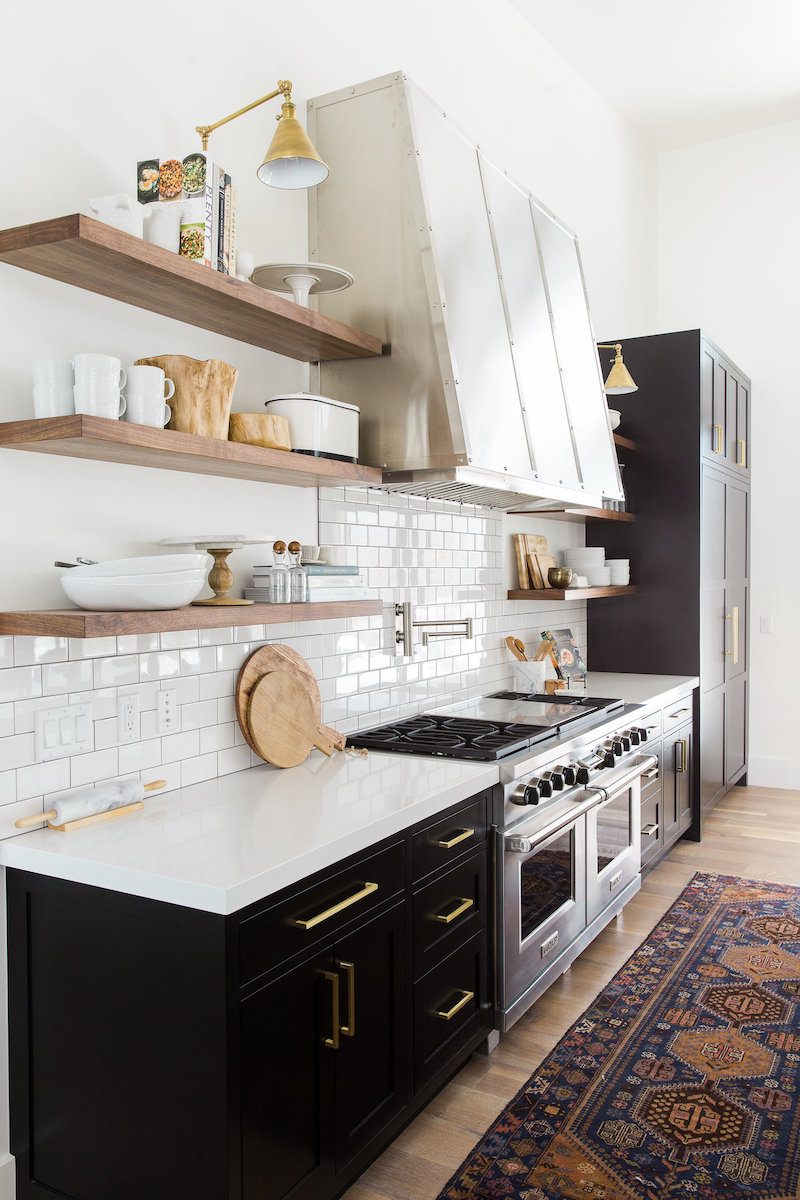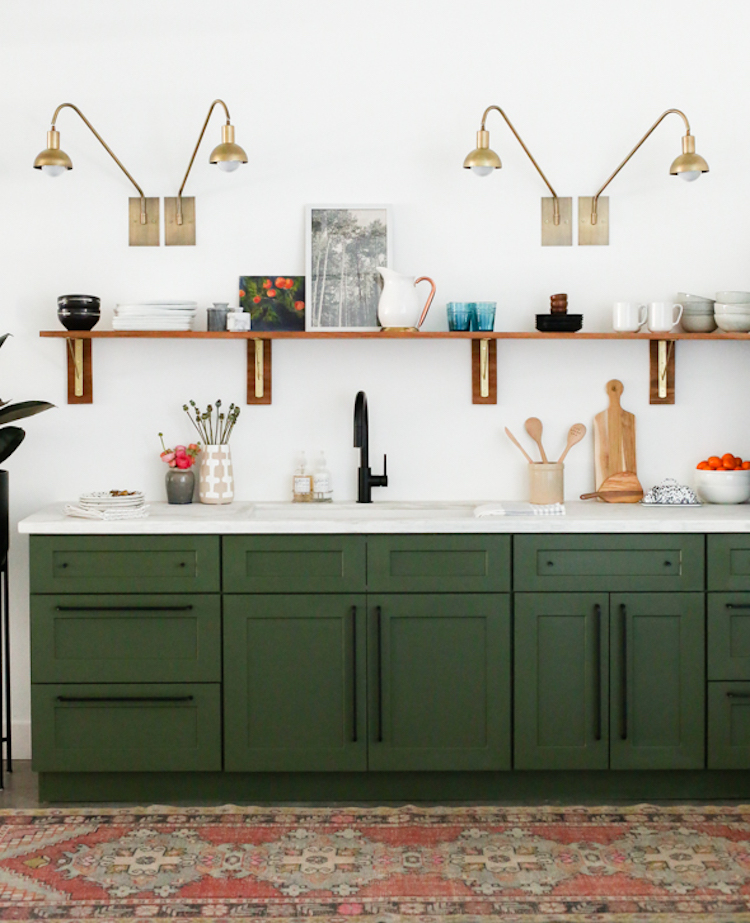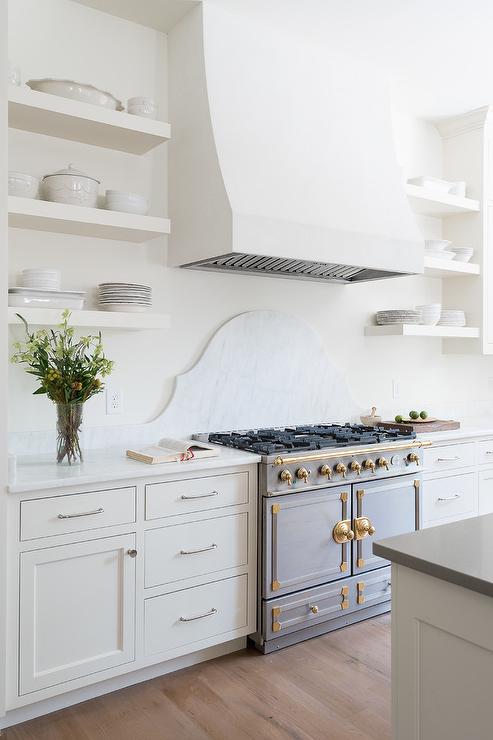 A giant kitchen island like this is my dream! Look at how the open shelving helps keep the space functional while remaining open and spacious.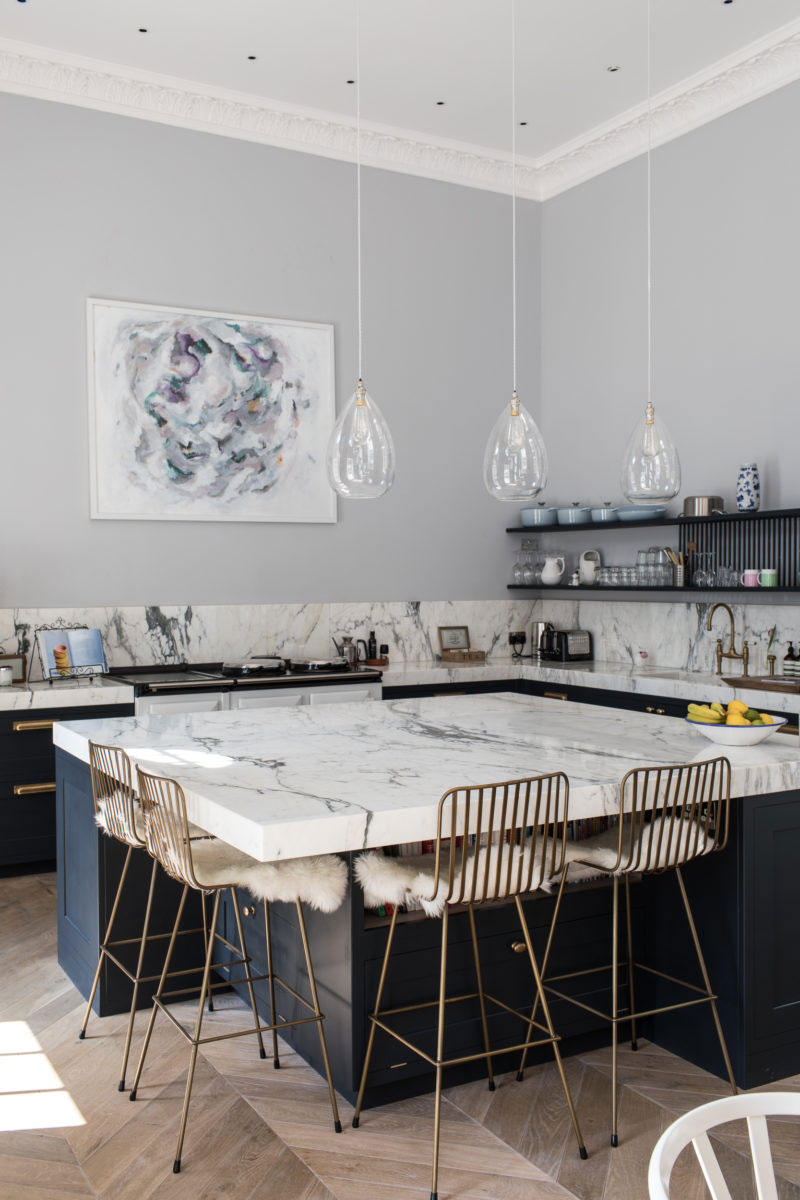 You can add some art to the shelves to keep the space fun and eclectic.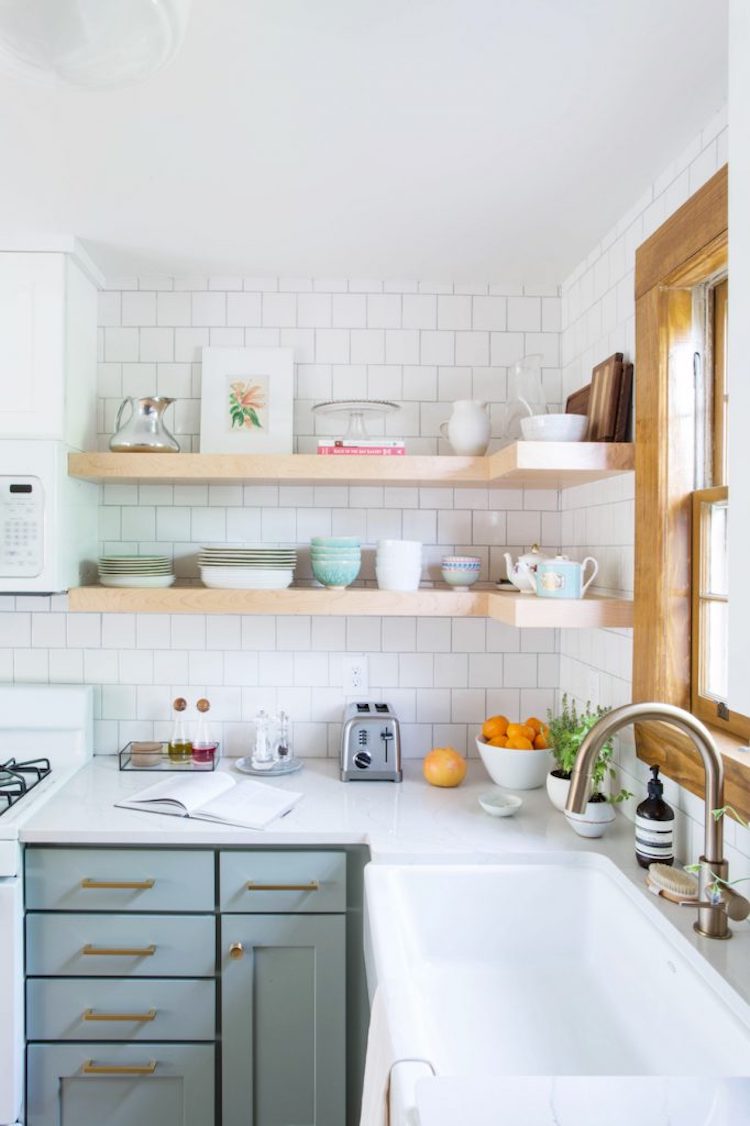 A combination of open shelving and upper cabinets can work too.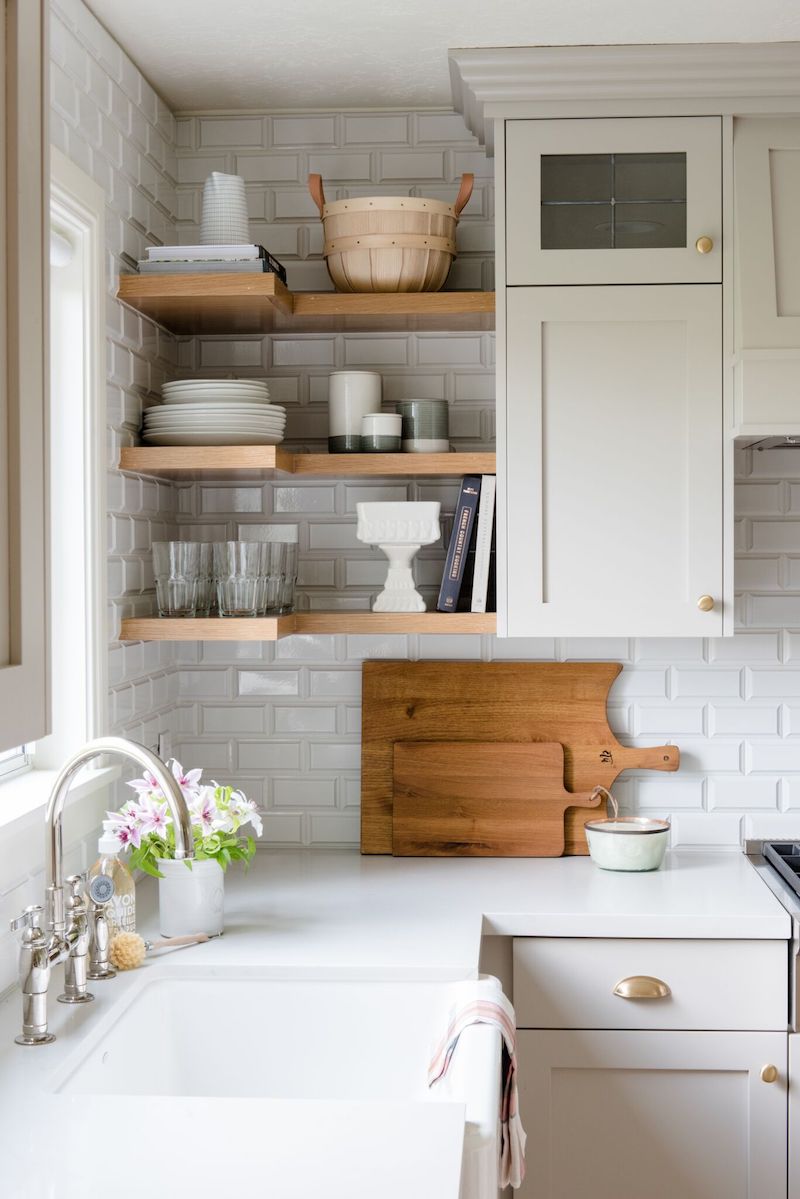 Open shelving works great in farmhouse kitchens too!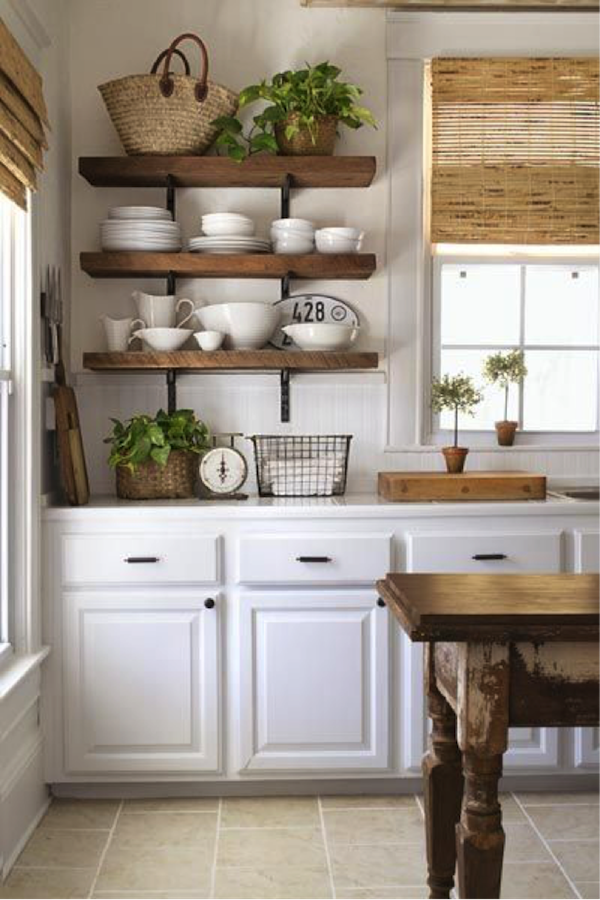 Would you add open shelving to your kitchen? Tell us why or why not in the comments below!