French country dining rooms are a great way to get the elegant French decor look mixed with charming country style. From round back Louis chairs to wood pedestal tables, there are so many different pieces of furniture you can purchase to get the French country look in your dining room. Choosing the right wall decor and lighting is equally important when curating your dining room, so we've decided to share three incredible French Country dining rooms to inspire you!
French Country Dining Rooms
First up, we have a wooden dining room table surrounded by Louis side chairs. At the heads of the table, there are two slipcovered chairs with ruffles at the ends of the skirts. A gray and white patterned rug sits below all the furniture, creating a soft step for the diners! The wall has been painted a soft gray color and decorated with an oversized French wall clock. A French country chandelier hangs in the center of the room illuminating the space.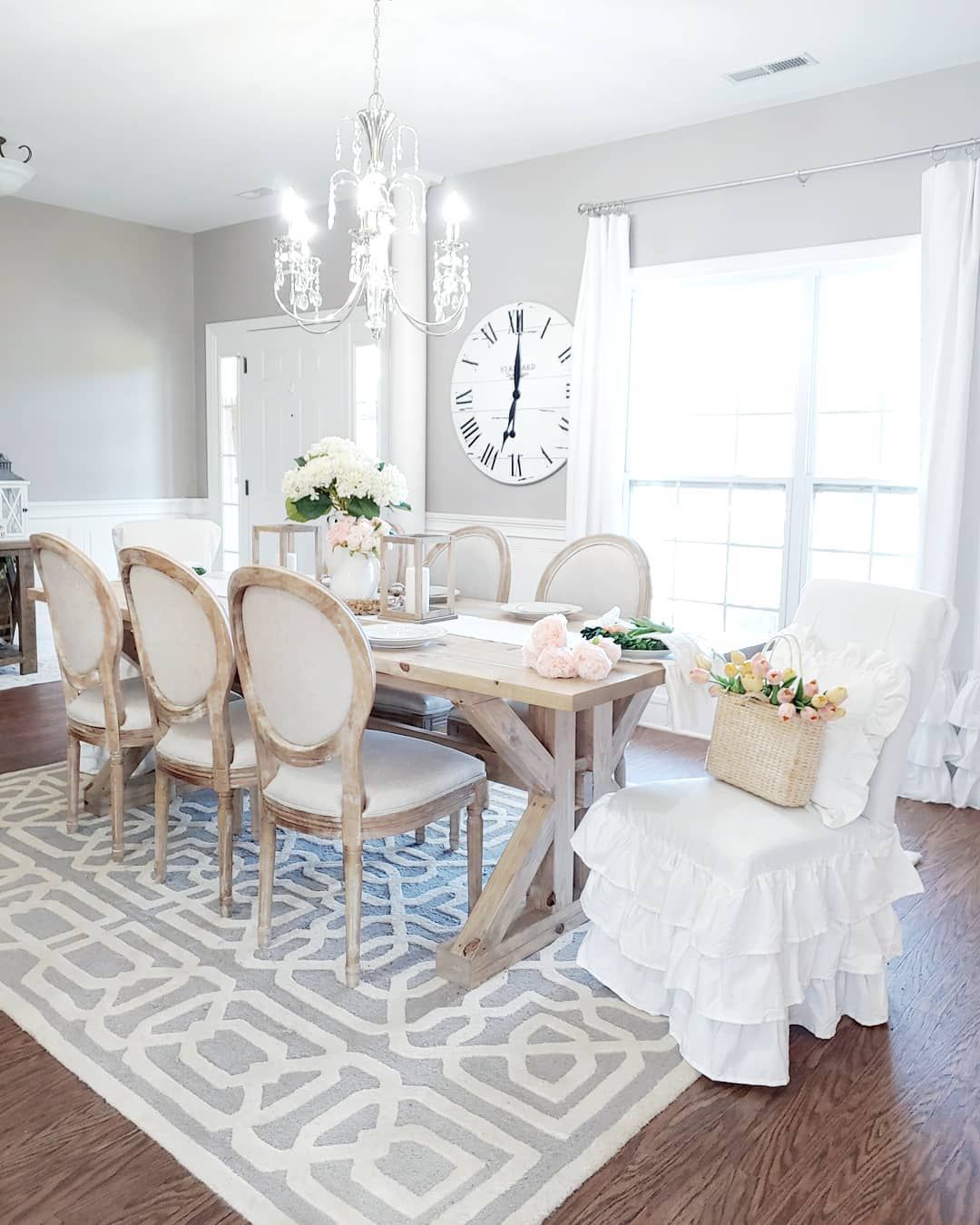 @ourwintonhome
This French country dining room is a bit more rustic and warm. A silver vintage style dining table sits at the center of the space. A mix of dining chairs surround the table, from a French settee to a wingback chair and an armless Louis chair. A barn wood panel and an empty French frame has been used as wall decor. A pretty brass French country chandelier with crystals hangs above the table.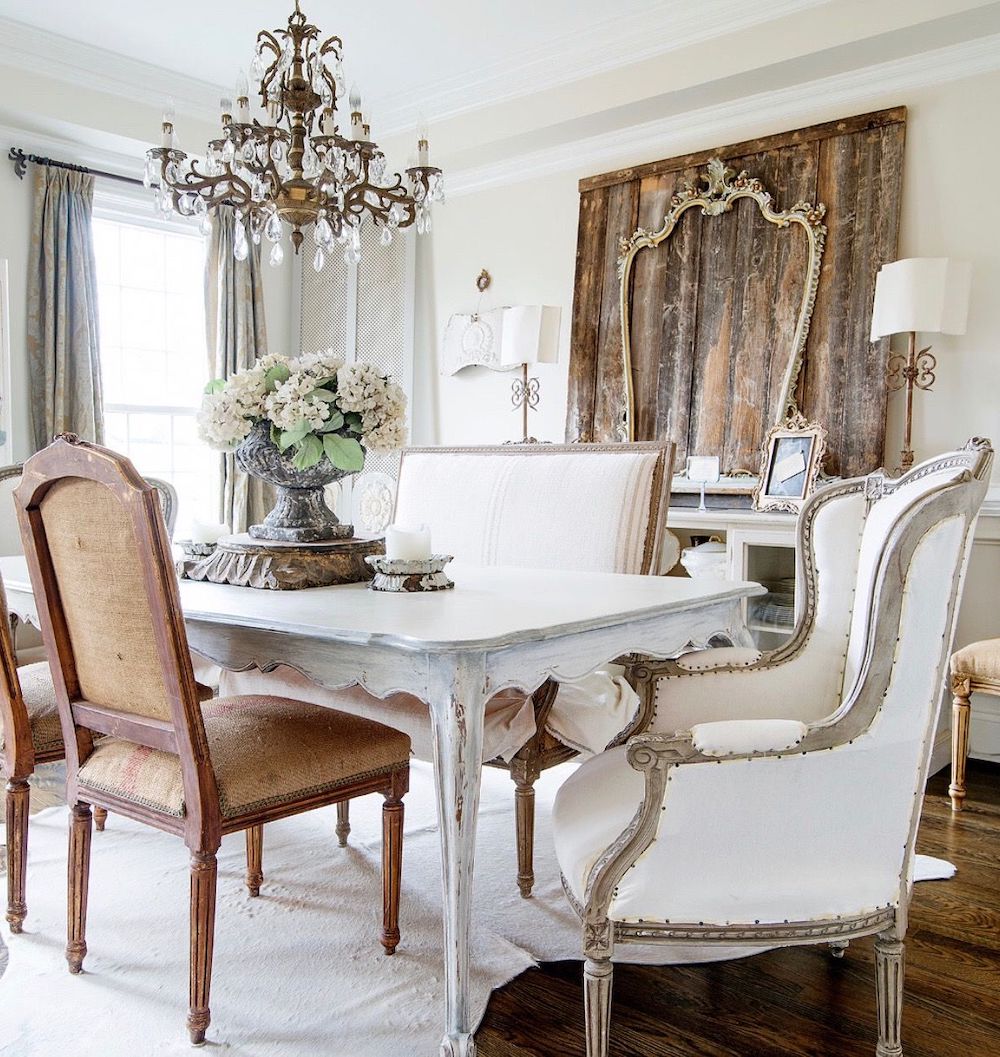 Romantic Homes
I'm in awe of the beautiful black and white checkered floor tile that decorates this French country breakfast nook and kitchen. A round wood pedestal dining table warms up the space. It is surrounded by bentwood dining chairs, a classic French country furniture choice! Lastly, a beaded chandelier completes the space.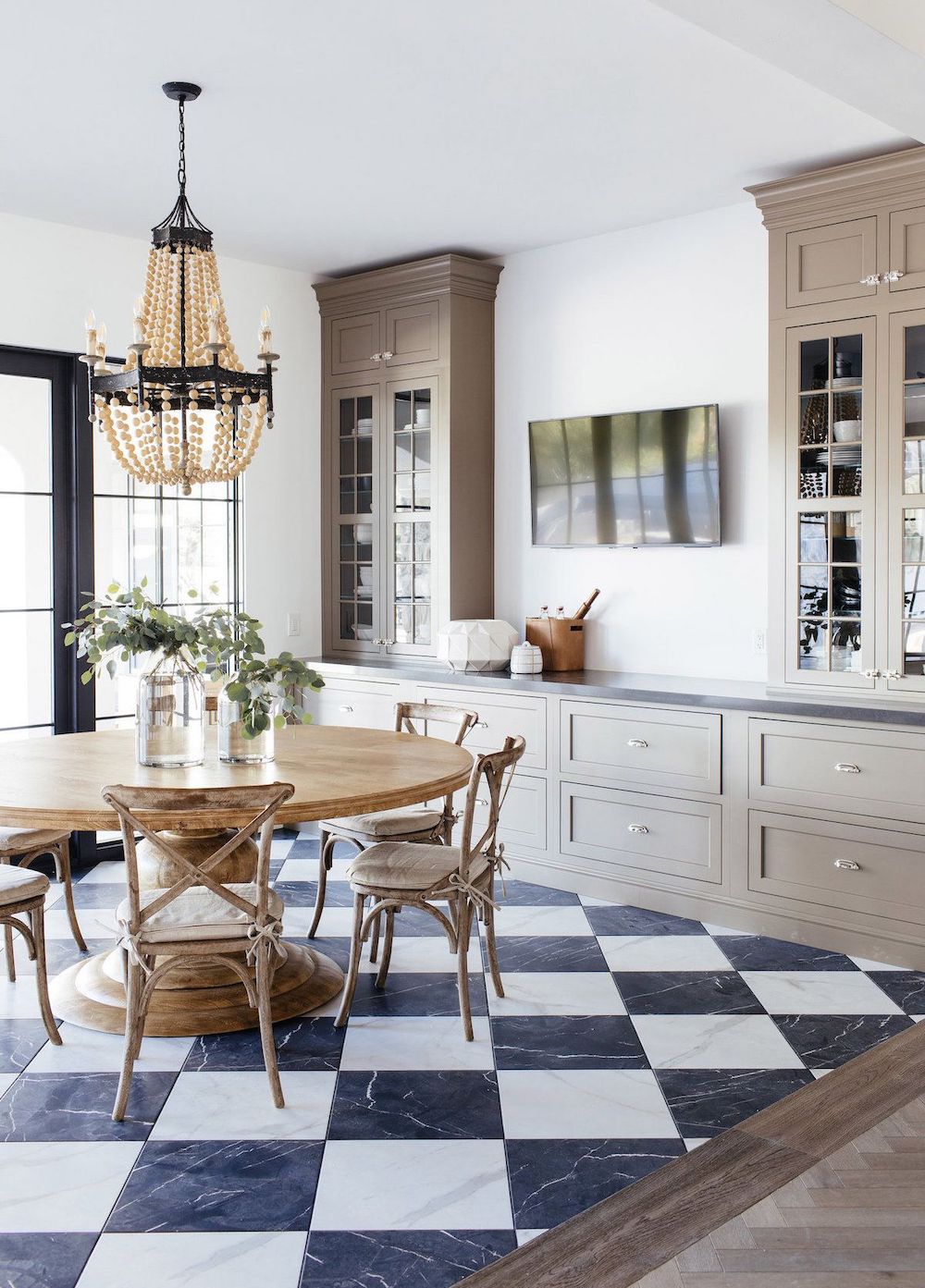 French Country Decorating Ideas
If you're as smitten with the French country decorating style as we are, then don't miss out on these articles, too!
I hope this post inspired you to decorate your dining room in the French country style!