There's something about the historic charm of French country armoires that gives character to any room this type of furniture is found in. If you love the French country decor style and need some extra storage, listen up!
Armoires are massive pieces of storage furniture that can be used to store away anything from clothing to linens to your unsightly black box of a television! We love these enormous pieces of furniture despite the difficulty in transporting them. Once they've found their forever home, they serve many a purpose.
French Country Armoires
So what exactly does a French country armoire look like? Like all French country furniture pieces, these armoires will blend form and function in a beautiful way. There's nothing like the French touch of elegance to soften up the appearance of such a bulky piece of furniture. French farmhouse style armoires are often made of natural wood and might feature beautiful carvings to give them personality.
If you are looking for an authentic French country armoire, then it would be best to check on vintage furniture sites like 1st Dibs, One Kings Lane or Chairish.
If you don't have a big budget, then we've rounded up some of our favorite French armoire replicas below. Each of these would make a stunning addition to your living room or bedroom!

Here are a few examples of gorgeous French country style armoires in homes. Mirrored panels on the front of the armoire help to make the space feel bigger, in addition to being quite practical! This is a stunning example of French country bedroom design I admire!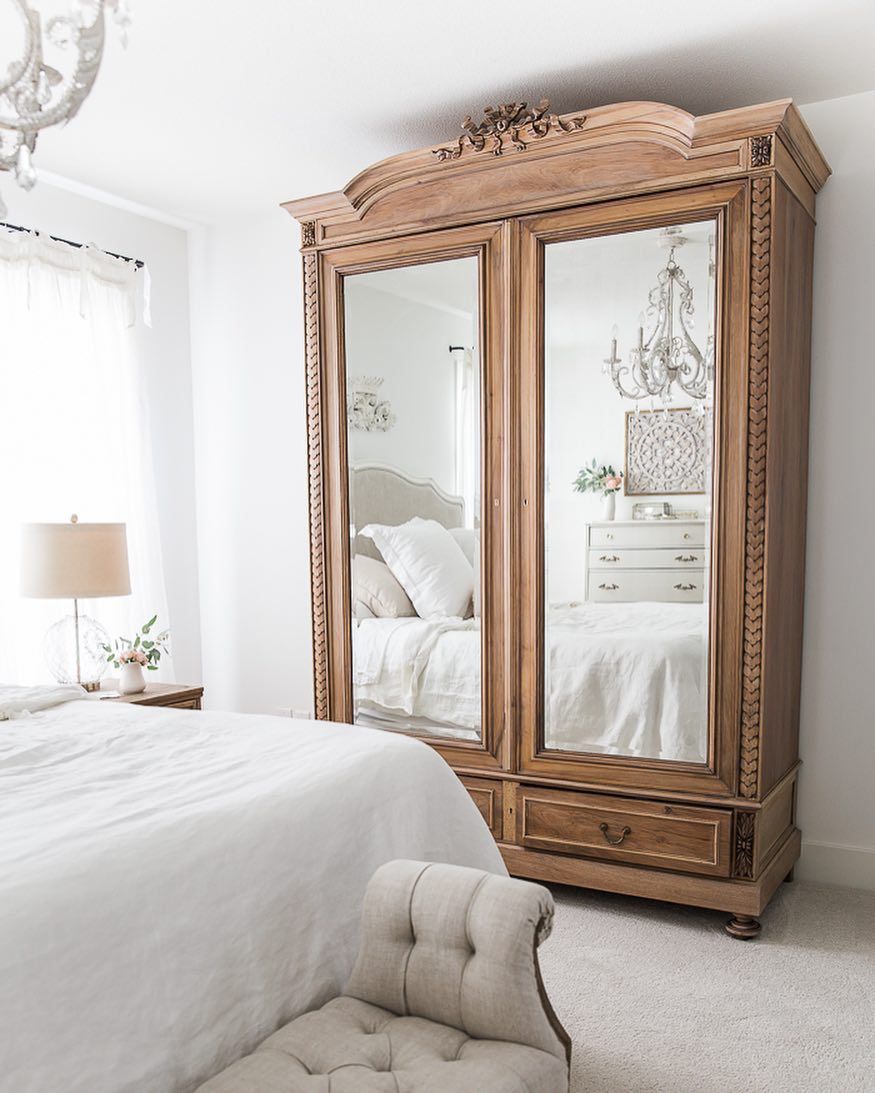 This armoire really commands attention in this vintage style, French country living room design!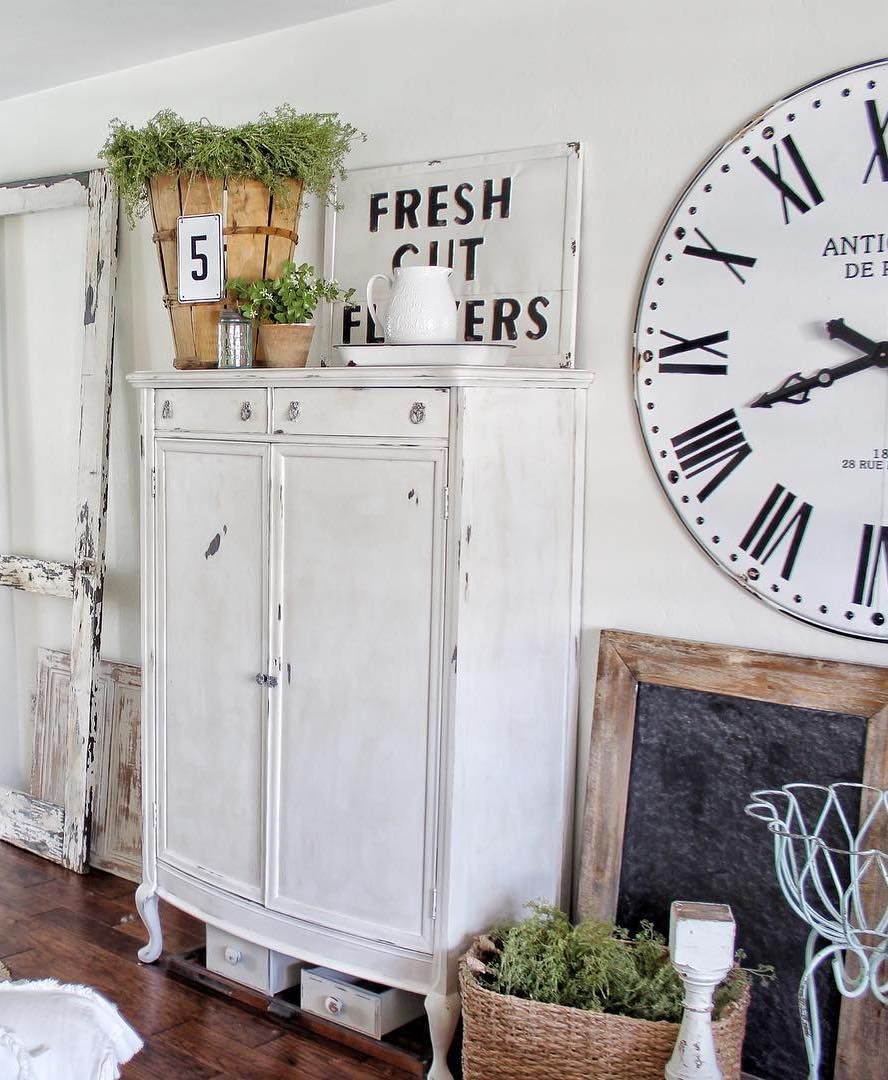 More French Country Furniture and Decor
We love the French country decorating style for its relaxed yet stylish appearance. If you love this style too, then you may be interested in our other articles about this style: