I have begun to notice lots of French bistro tables on Instagram and around the web. After so many of you loved our French bistro chairs article, I thought it would be fun to chat about French bistro tables this time around. These small round tables with a pedestal base are the perfect accent table in many places of the home.
Typically found on outdoor terraces of French restaurants, these small side tables have made their way into many American homes. From a breakfast nook to an outdoor patio, to a reading corner, there are lots of ways to use one in your space. What's even better is that you don't have to buy them from France. You can find this style of table at many American retailers.
Let's take a look at some French bistro tables you can buy in the USA. You too can have a little piece of Parisian café culture with any of these options.
Best French Bistro Tables
You can find the best French bistro tables for sale right here. I've included some smaller marble bistro tables as well as a few larger dining tables in the style, so be sure to check the dimensions before buying!
This home designed by Liz Caan features a beautiful large bay window with built-in seating. Two small marble bistro tables were added to create a comfortable bistro atmosphere for enjoying a drink and taking in the view from inside the home.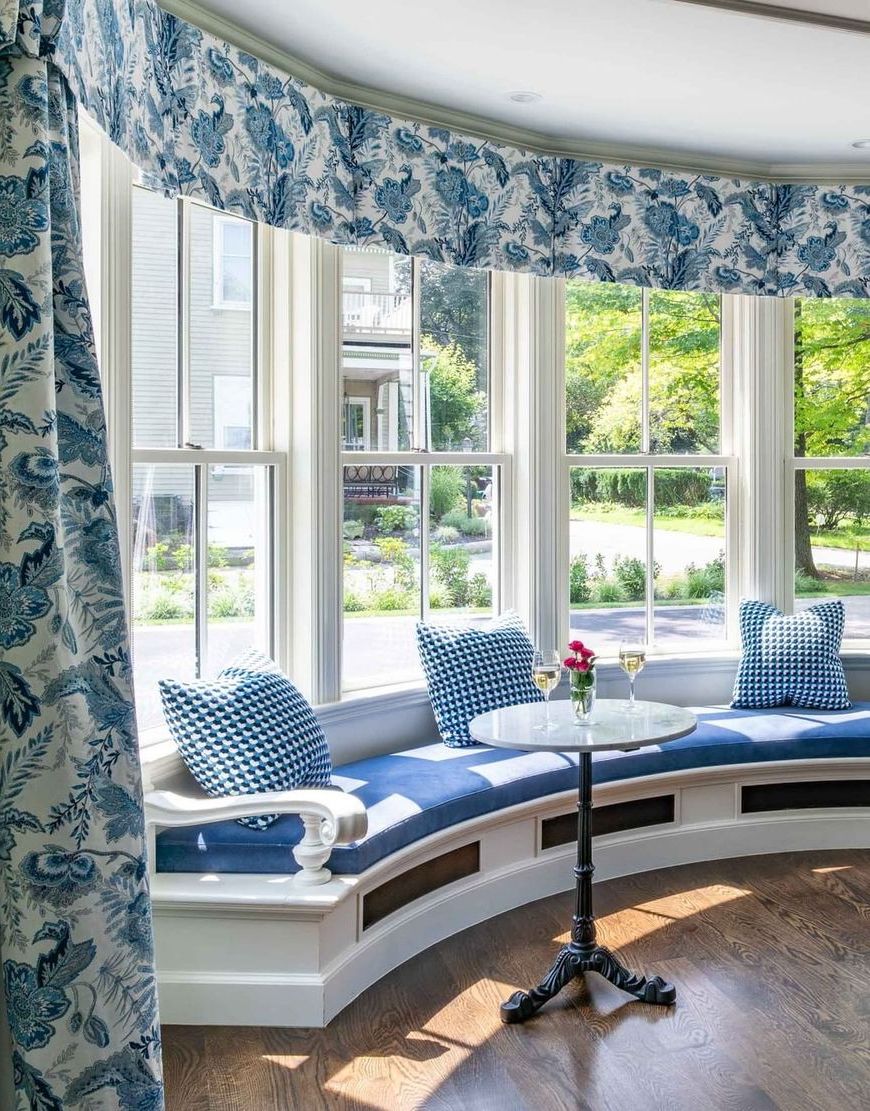 I hope this post helped you find the perfect Parisian bistro table for your home. Let us know which one you went with in the comments below. I personally own this one and it looks so cute near my entryway!
More French Decor Ideas
Happy curating!