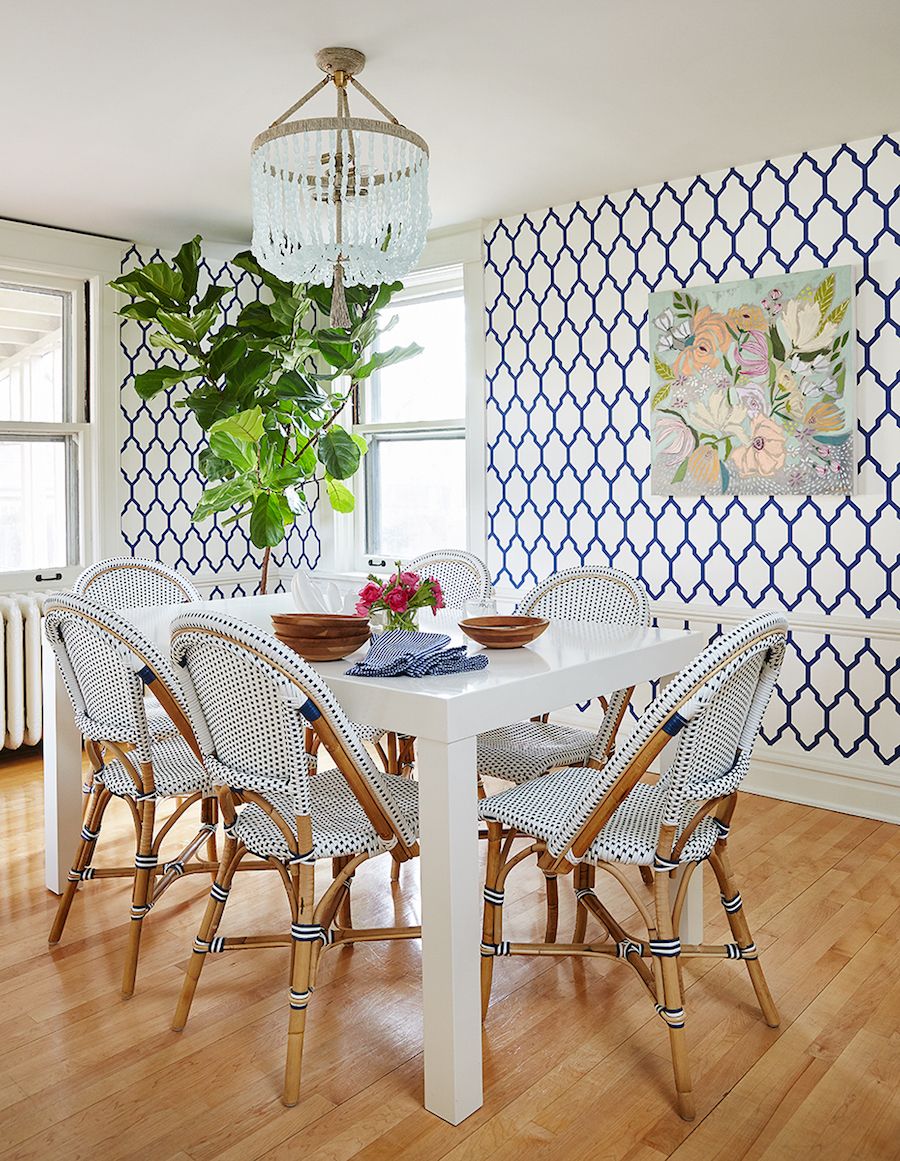 French bistro chairs, sometimes called French café chairs have become a big hit in the design world. The chair that was once relegated to the cobblestone sidewalks of Paris has now arrived inside many American homes to add a little French touch to houses around the world! From the kitchen to the dining room, French bistro rattan chairs are clearly having a moment in interior design.
It's easy to see why: these chairs are lightweight, stylish and might I add, truly comfortable. Some have arm rests while others are armless. French bistro chairs are most often crafted from rattan – a durable fibrous palm plant native to Asia. They can be used inside or outdoors as needed.
Where to Buy French Bistro Chairs
Short of traveling to France, the best place to find these bistro chairs is online. Every year, many of my readers purchase this chair from Serena & Lily, a California-based retailer who currently offers the best quality design of this chair at an affordable price. I've seen a version of this chair style for sale at Wayfair, Amazon, Overstock, and even Pottery Barn, but none compare to the beauty of those designed by Serena & Lily, who offer five main styles in different colors:
The chairs range in price from $248 (the Riviera) to $348 (the Chevron, Riviera Armchair and Outdoor) so they're not exactly cheap, but as I said – you really can't beat the quality. Trust me, I've looked extensively!
Here is a selection of rattan bistro chairs we love for your home:
Bon appetit!
French Bistro Chair Design Inspiration
Here are a few homes featuring beautiful bistro chairs.
Fox Group designed this lovely white marble kitchen with plenty of French bistro style bar stools.
Black bistro chairs are the perfect addition to this kitchen nook.
Here is the beautiful Riviera Side Chair from Serena & Lily:
Blue is the perfect color for this chair!
Bistro chairs make the perfect dining room chairs.
Red is a unique choice for a bistro chair.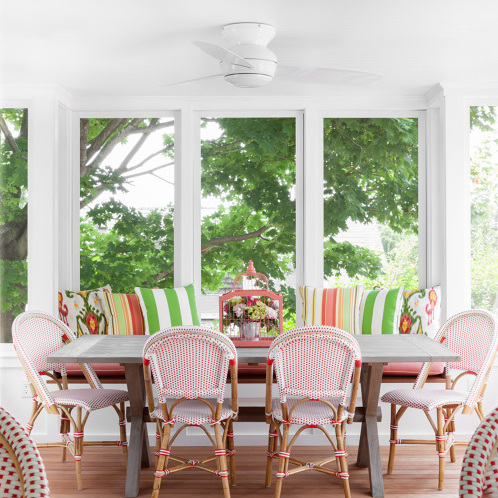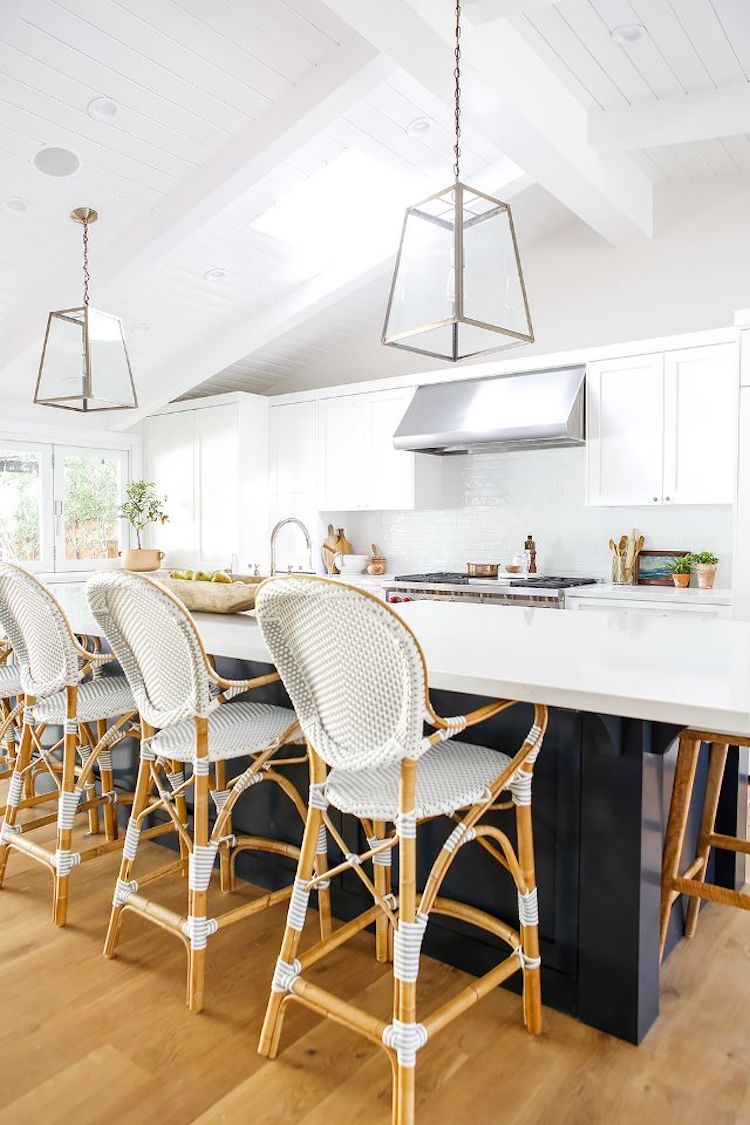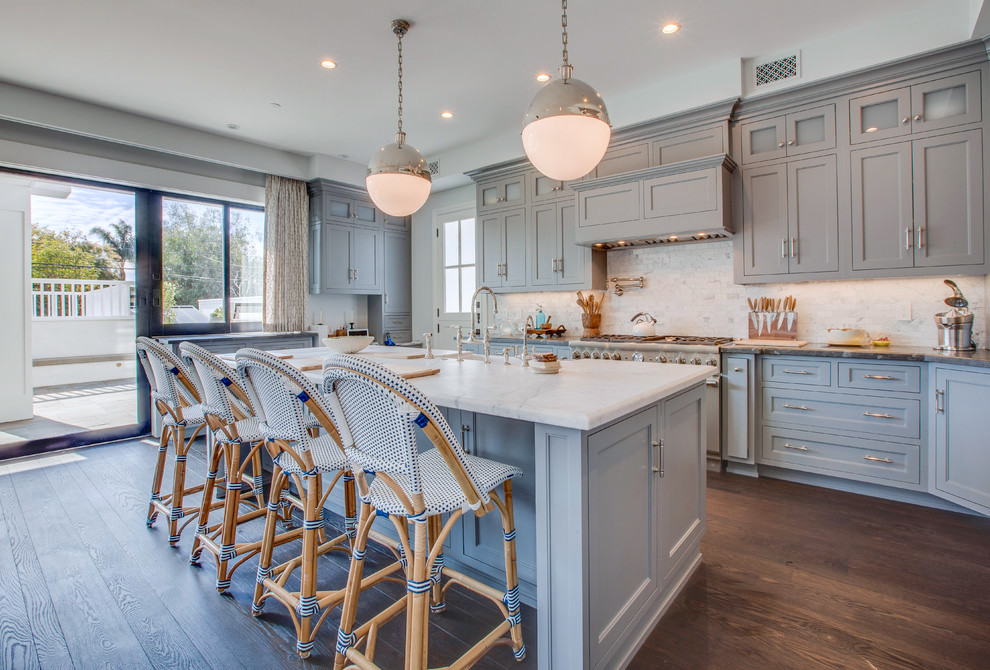 An easy improvement to your breakfast nook is to add two bistro chairs on either side of a tulip table in front of a cream bench.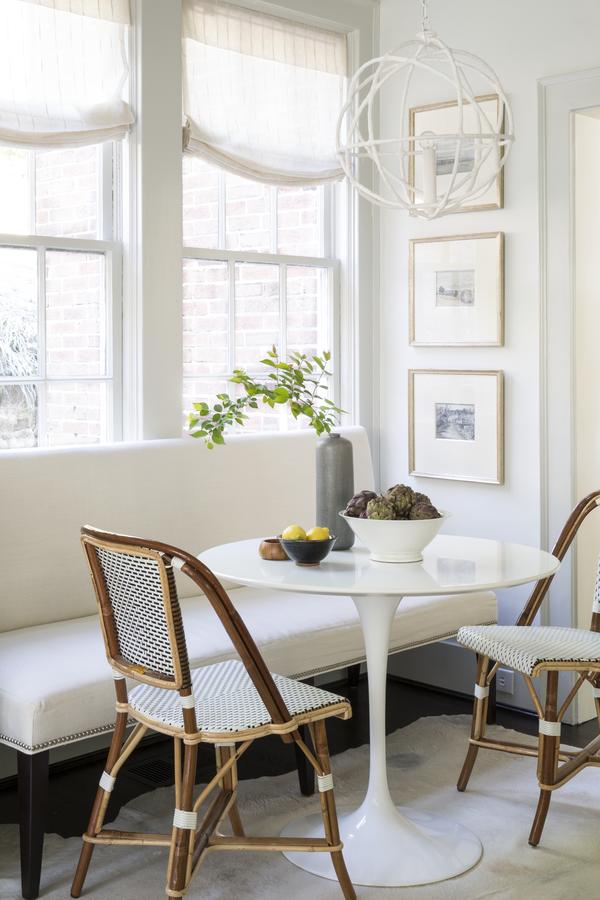 Would you put French bistro chairs in your home? Which color do you prefer?