Every time spring comes around I start thinking about organizing all the various items I've accumulated. Cleaning out the things I don't need helps me make room for the beautiful items I cherish. Of course, there's no better way to display them than on a beautiful tall bookshelf or etagere.
If you have a Farmhouse style home, then you're probably searching for the best Farmhouse bookcase to add to your living room or other space.
Farmhouse furniture is known for using rustic materials like wood and metal to craft pieces. You can display as much or as little as you like on a bookcase or bookshelf. It is a great chance to show off your personality and interests!
On a practical note, many people overlook vertical space when thinking about storage in their homes. They complain they don't have enough storage space, but don't realize that furniture like etageres and bookshelves are perfect for storing items and belongings vertically! If you are worried about clutter, then pick up a few storage baskets for the shelves to keep smaller items hidden away.
Farmhouse Bookcases
We've rounded up fifteen of the most stylish Farmhouse bookcases and bookshelves that would be perfect for any country home.

Be sure to read our bookcase decor ideas, too!
This simple wood Farmhouse shelving unit has been styled simply with dinnerware, plants, books, and art.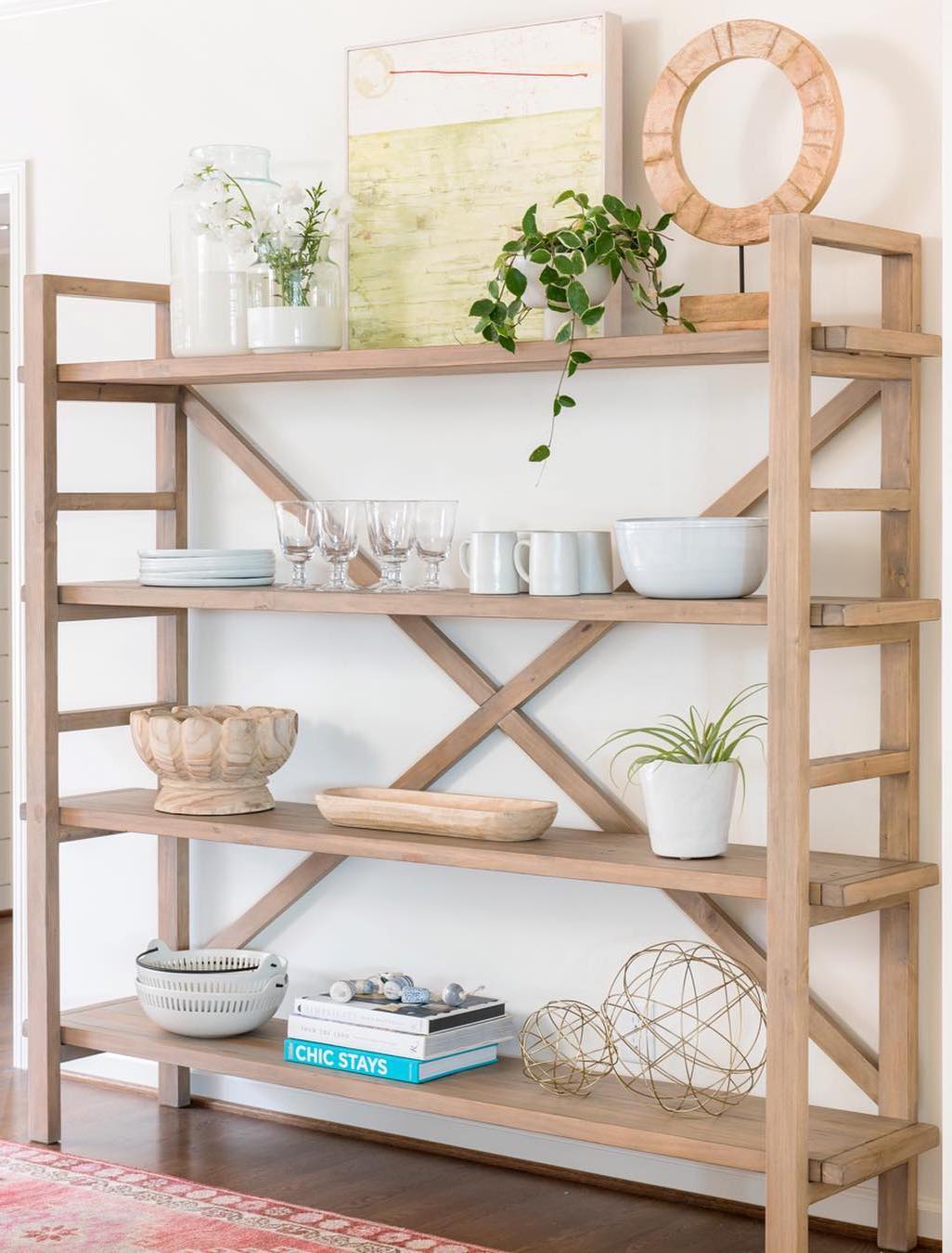 Amazon has a great selection of affordable Farmhouse bookcases that are not to be missed as well.
I hope this post helped you find the perfect Farmhouse shelving unit for your home!
More Farmhouse Decor
Don't miss the latest Farmhouse decorating articles on the site to help you find the perfect Farmhouse style furniture for your home.