Lately, I've seen leather counter chairs in so many modern kitchen designs! I think they give off a modern Farmhouse vibe, but you can install them in just about any type of home. Leather is a warm material so I wouldn't use them in homes in warmer or seaside climates, though! They look fabulous against a white kitchen island as you will see below.
Leather Counter Chairs
Before we share the inspirational images for this post, let's take a look at some of the most beautiful leather counter chairs you can buy online. This look has become quite popular so I found several solid options for just about all budgets! These counter chairs don't come super cheap, unless you go for an imitation leather, but I think there is a version out there for everyone. Here are a few versions on the more affordable end of the spectrum!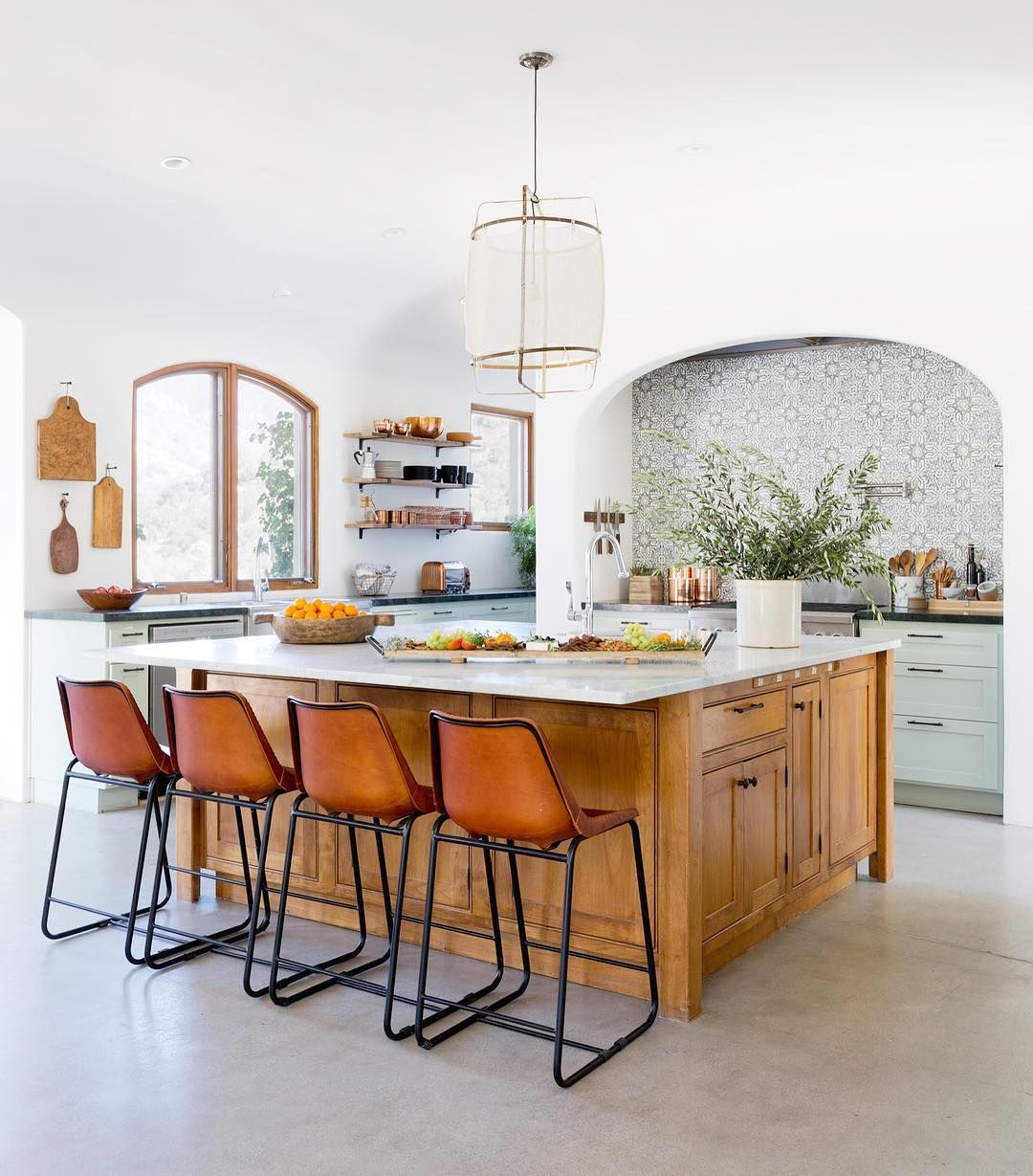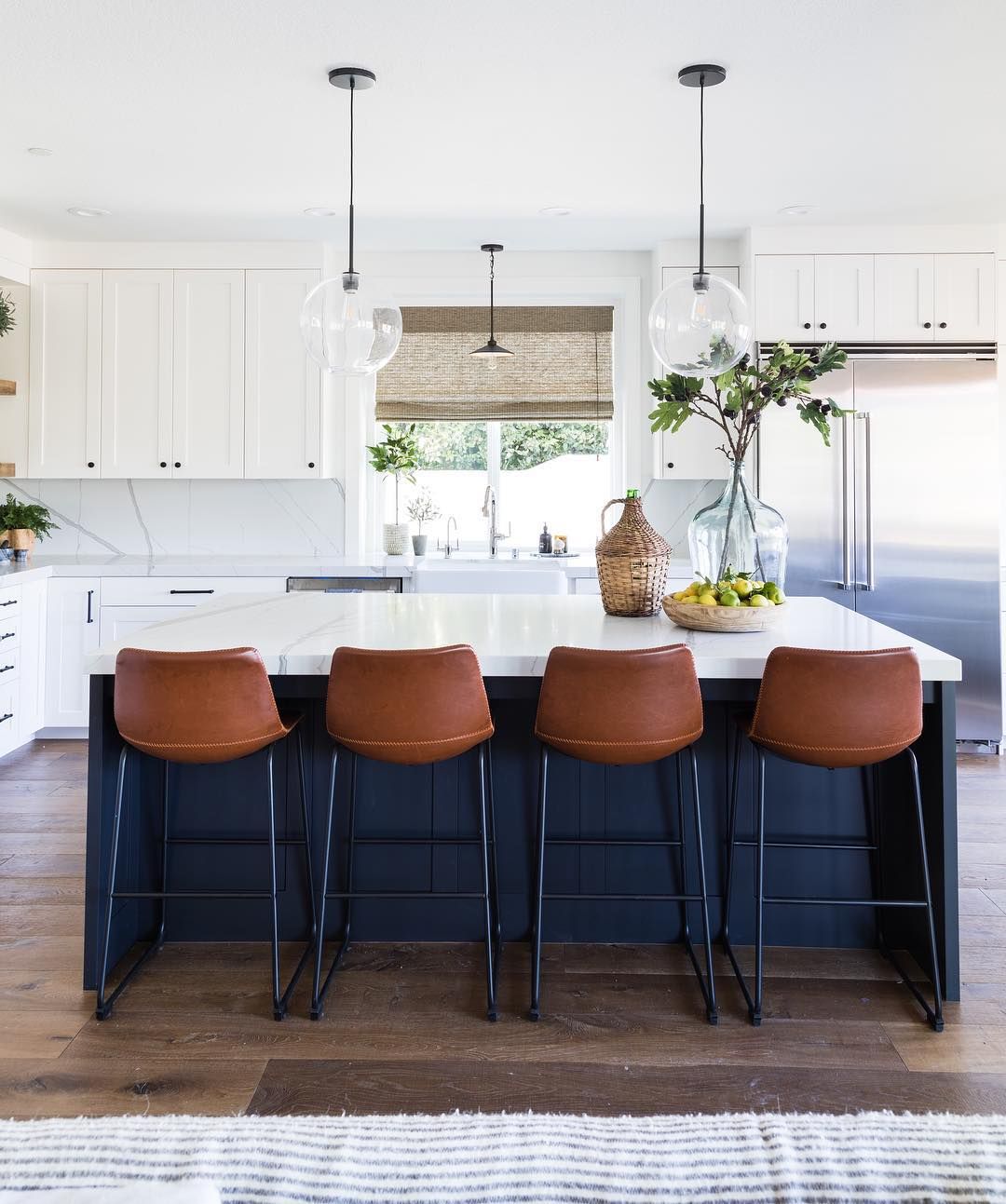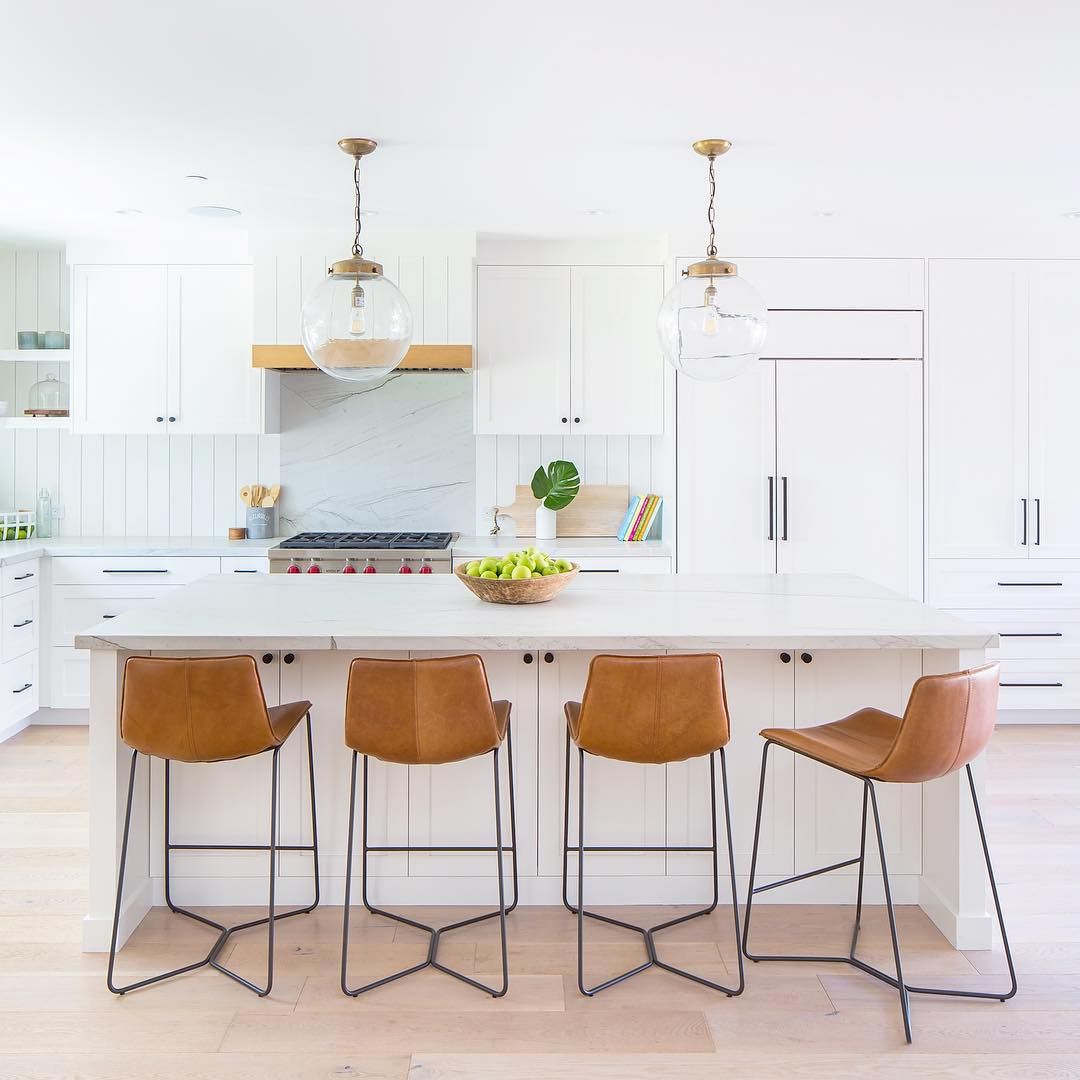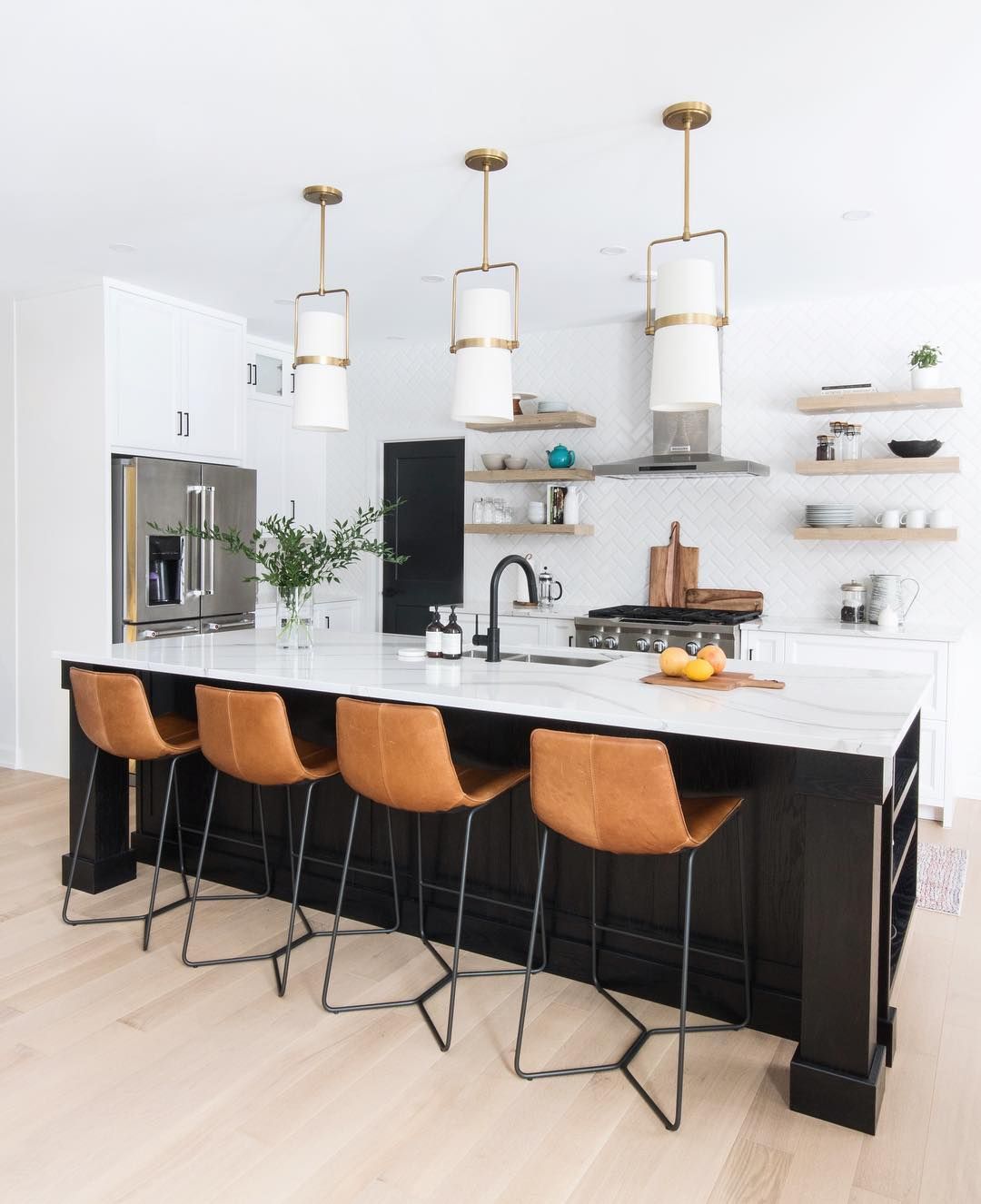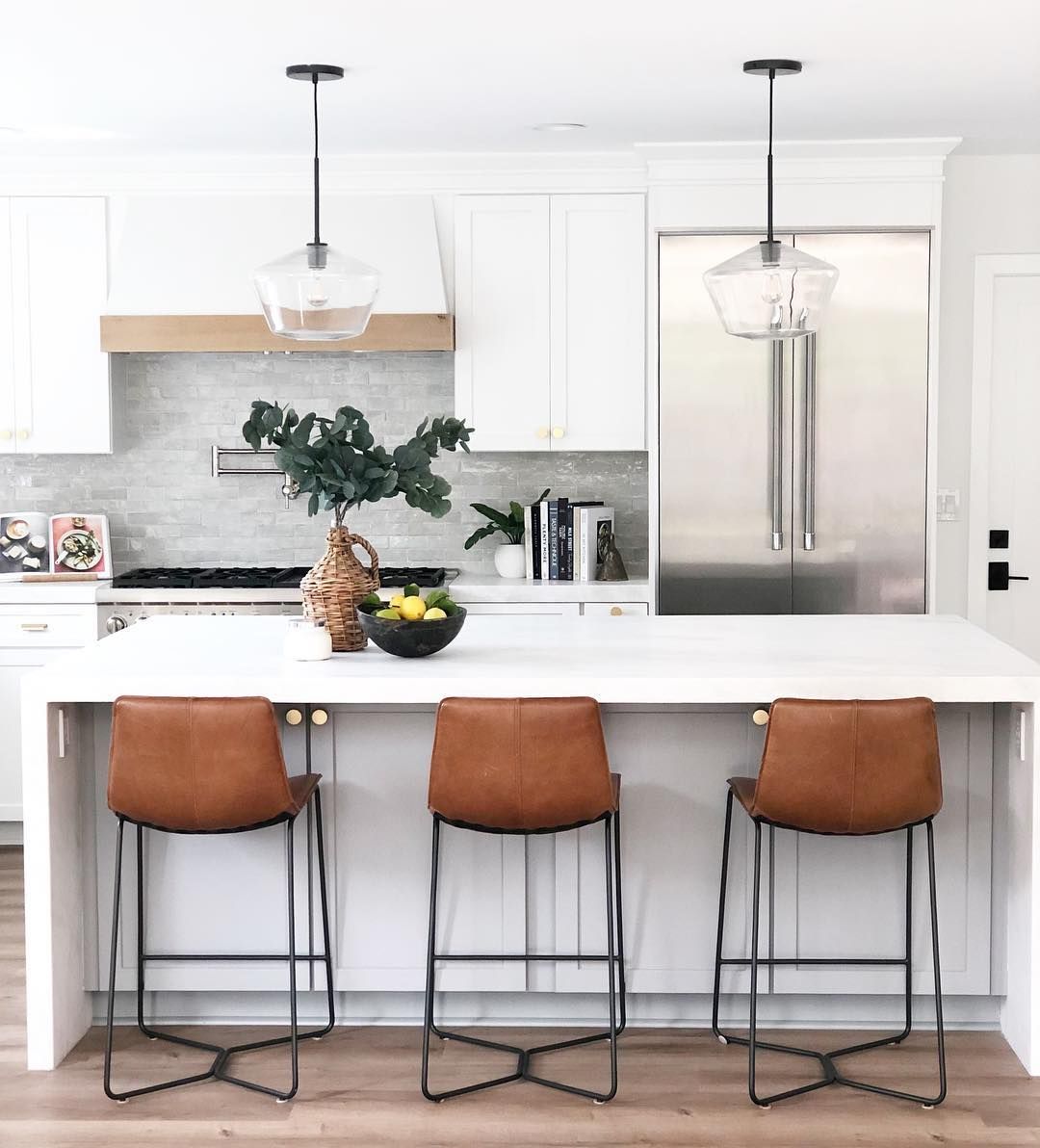 More Kitchen Decorating Ideas
Want to read more about decorating your kitchen? We've got you covered.