Whether it's a rainy day or you just don't feel like going to the beach, these coastal reading nooks are perfect for the days when you just want to relax with a good book. Many people have relocated to summer homes and seaside residences in hopes of spending more time in nature, away from the busy city life. Decorating a coastal home is always a fun process. You can take elements of ocean life and lake life and incorporate them into your home, creating a cozy coastal abode.
What is a reading nook? Well, it's just an area of the house where you can read a book or a magazine. There is often a bookcase nearby, but it's not necessary. You for sure would need a chair and good lighting source, though!
Coastal Reading Nook Ideas
Let's take a peek at some inspiring coastal reading nook ideas for beach homes. I hope you find one you like to guide you as you design your own little reading nook!
Blue Oversized Coastal Reading Nook
The first example of a coastal reading nook is this large cut-out space that looks like a bed! With an arched doorway, I can only imagine how fun it must be for the kids to climb into this little library nook. A thick blue seat cushion, tons of throw pillows and a stuffed elephant animal help make this place look cozy and comfortable. Three shelves are installed on opposite walls, and the back wall has shiplap decor. What a cozy space!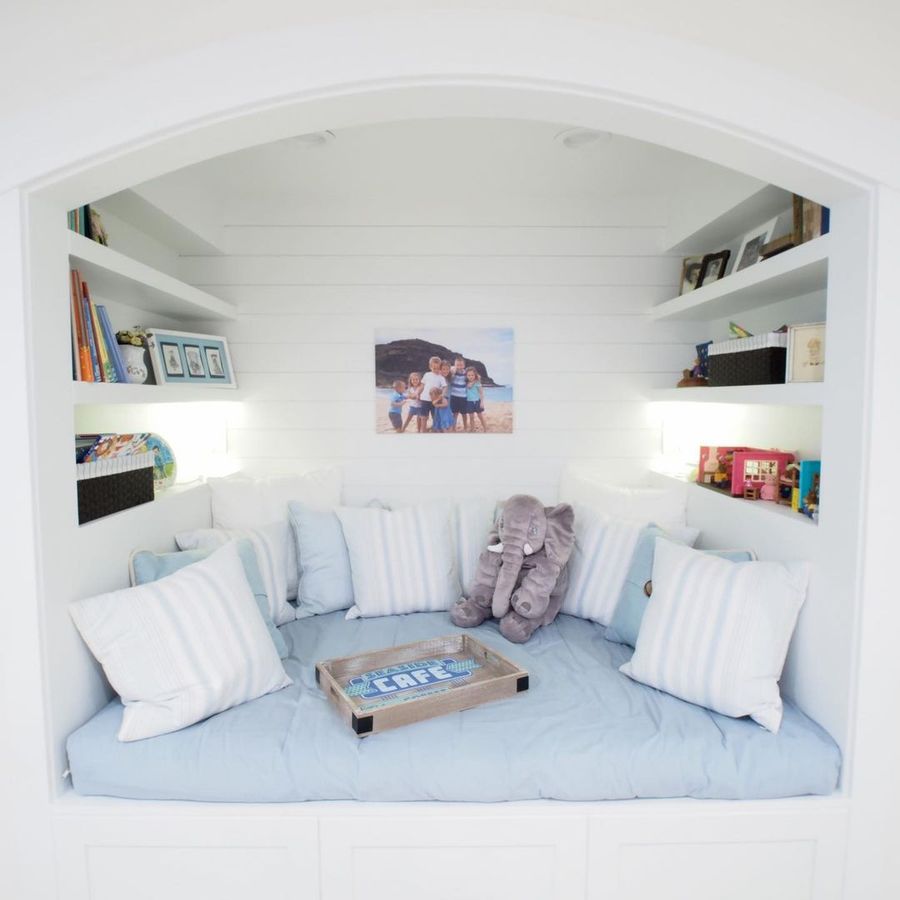 Built-in Window Bench and Bookshelves
This beautiful home has a great ocean view! This reading nook by the window takes great advantage of the scenery. A built-in bench has been installed below the window and a bookshelf holds dozens of books against the wall. With lots off green and blue throw pillows, this is a great corner to read a novel!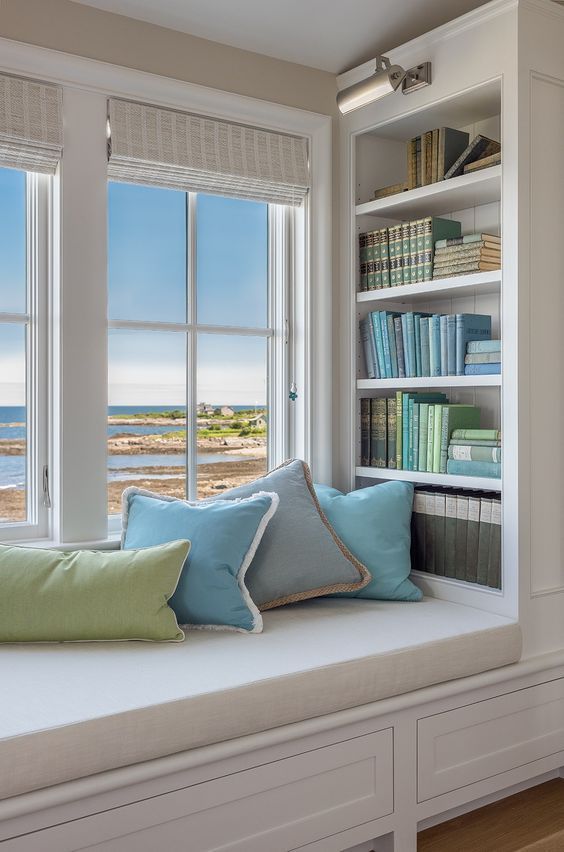 Chaise Lounge and Large Waves Photograph
A plush chaise lounge is a fantastic idea for any reading nook!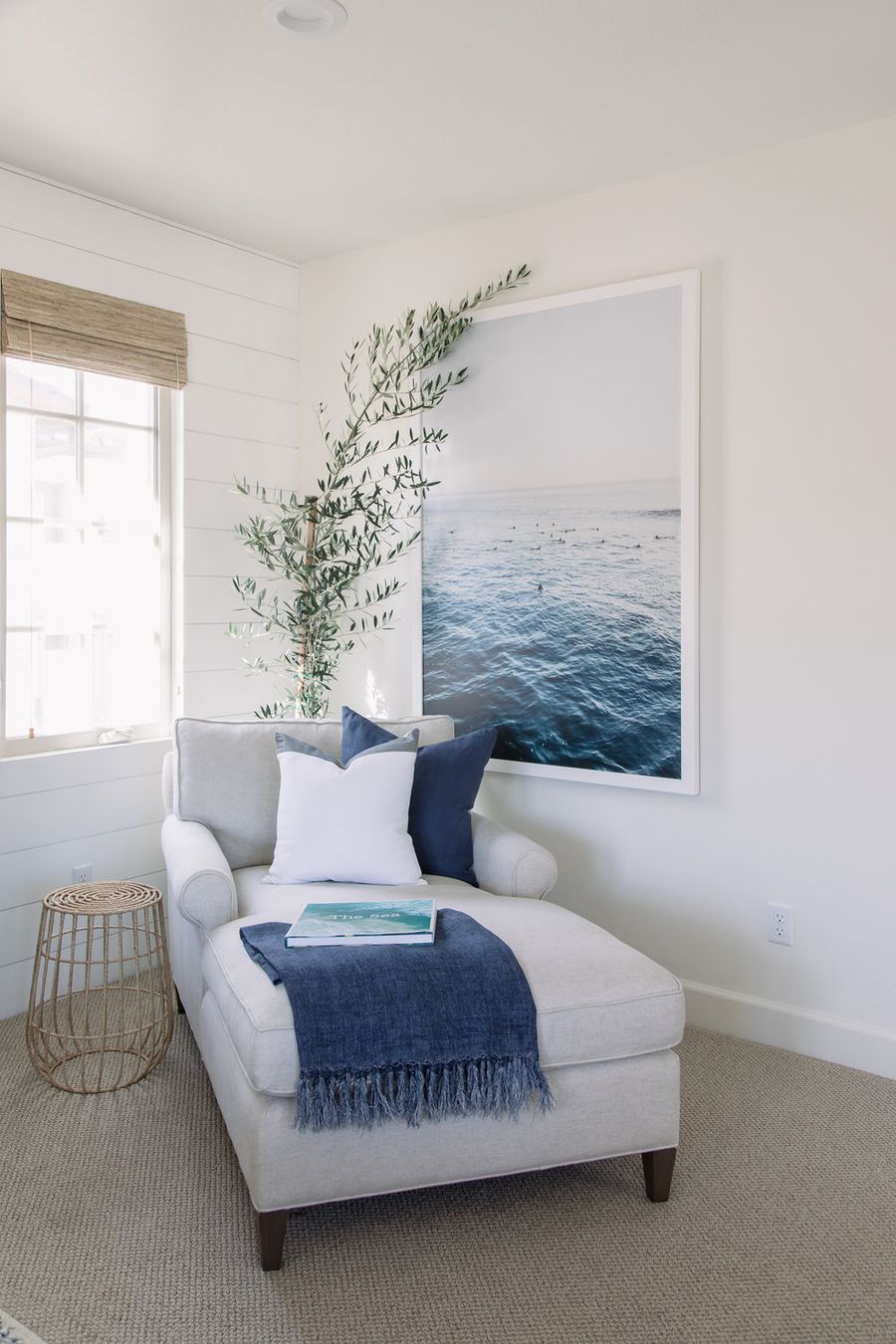 Under Staircase Reading Nook
Why not take advantage of the space below the staircase by installing a custom bench and creating a private reading nook?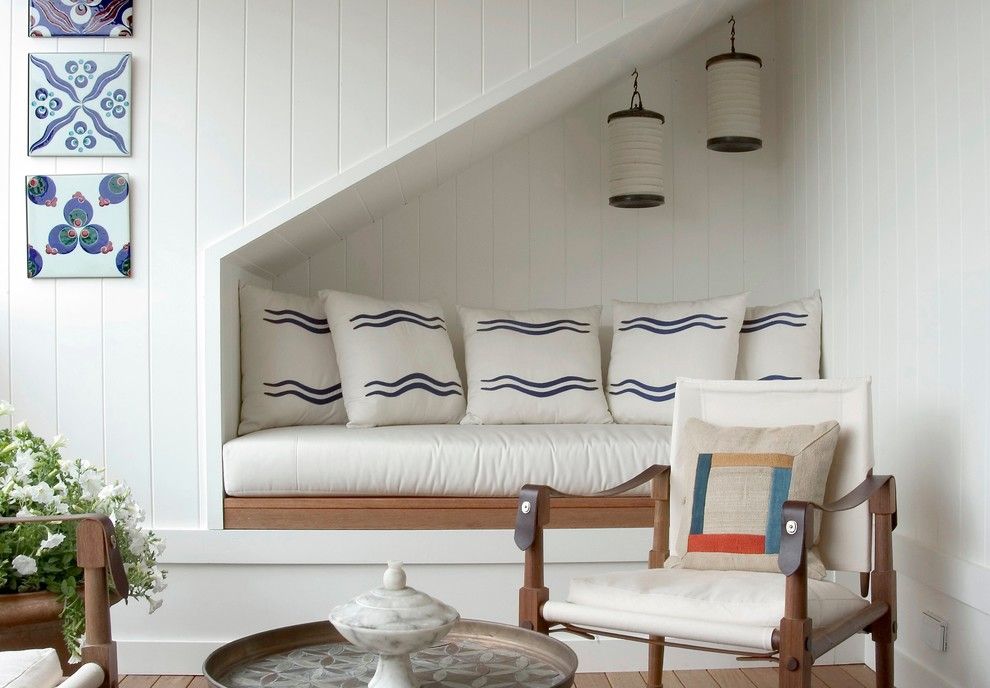 Lower Bookshelves
This is a really great way to store lots of books without blocking the fabulous view!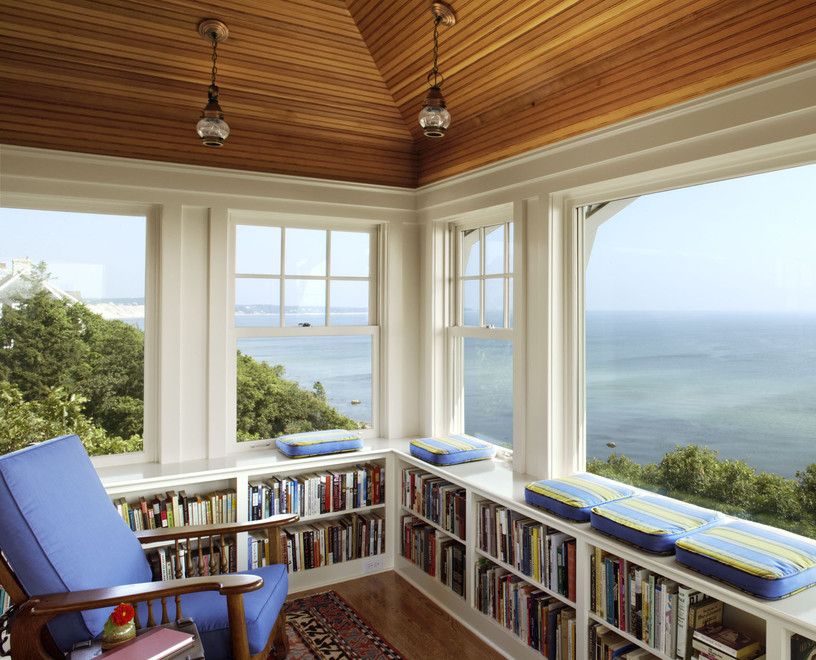 Rope Ceiling Lights
How cool is this amazing coastal library with ceiling lights made of rope?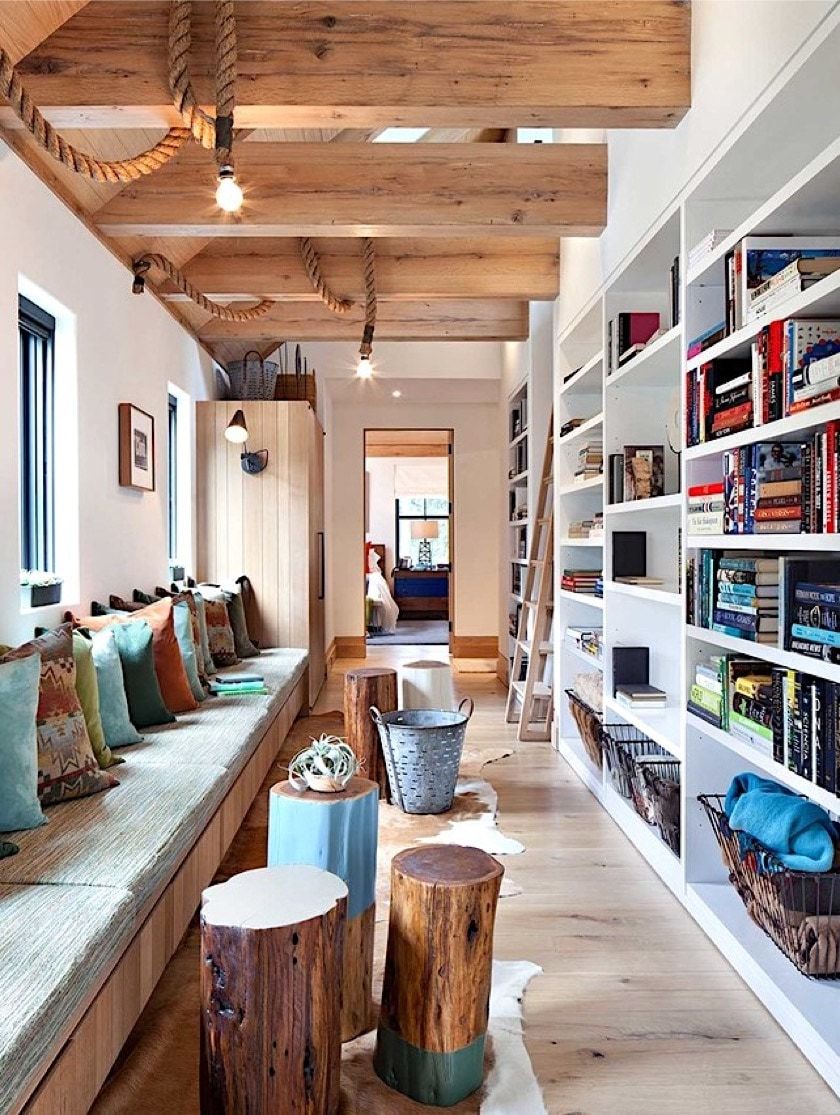 Wicker Chair and Foot Stool
A cozy wicker chair and footstool make for a great space to read. The coastal floor lamp nearby offers targeted lower lighting.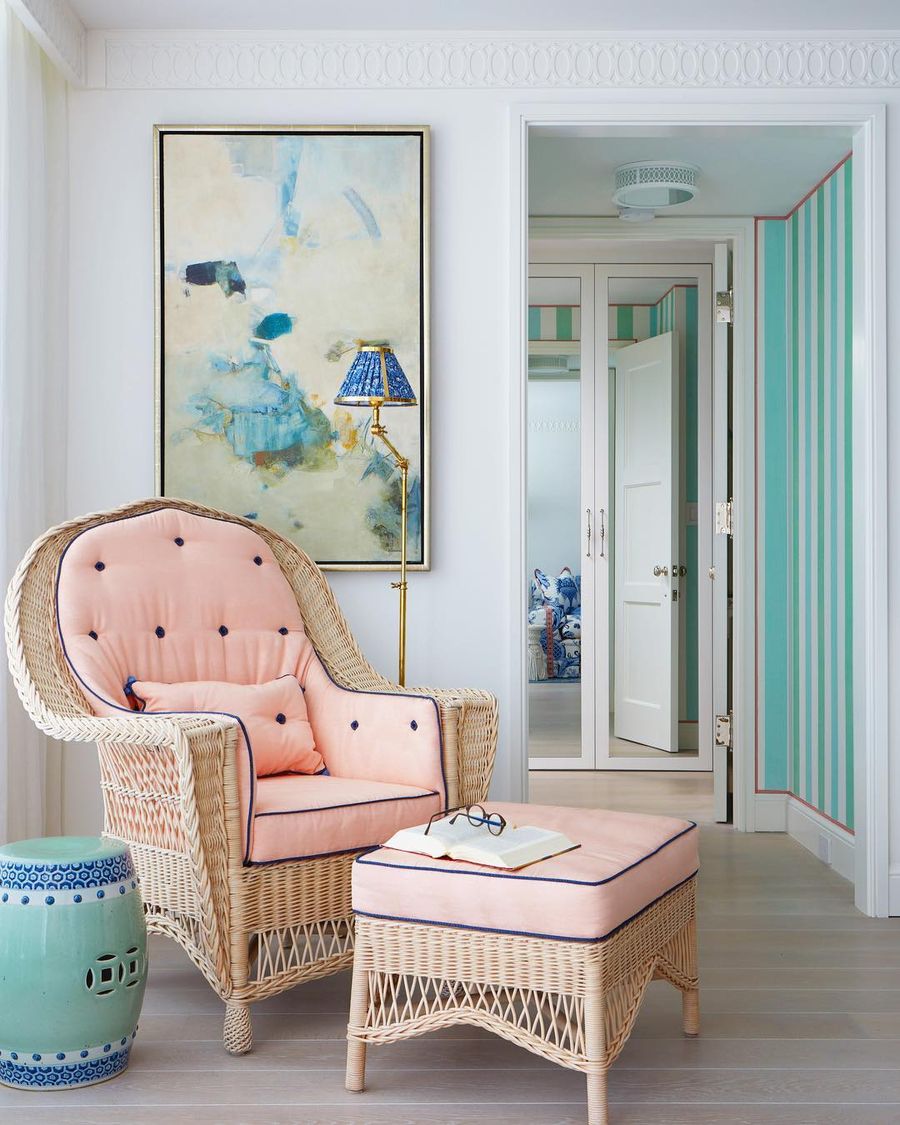 Window Seat Nook
Another great small coastal reading nook by the window! Green coastal throw pillows are added for comfort.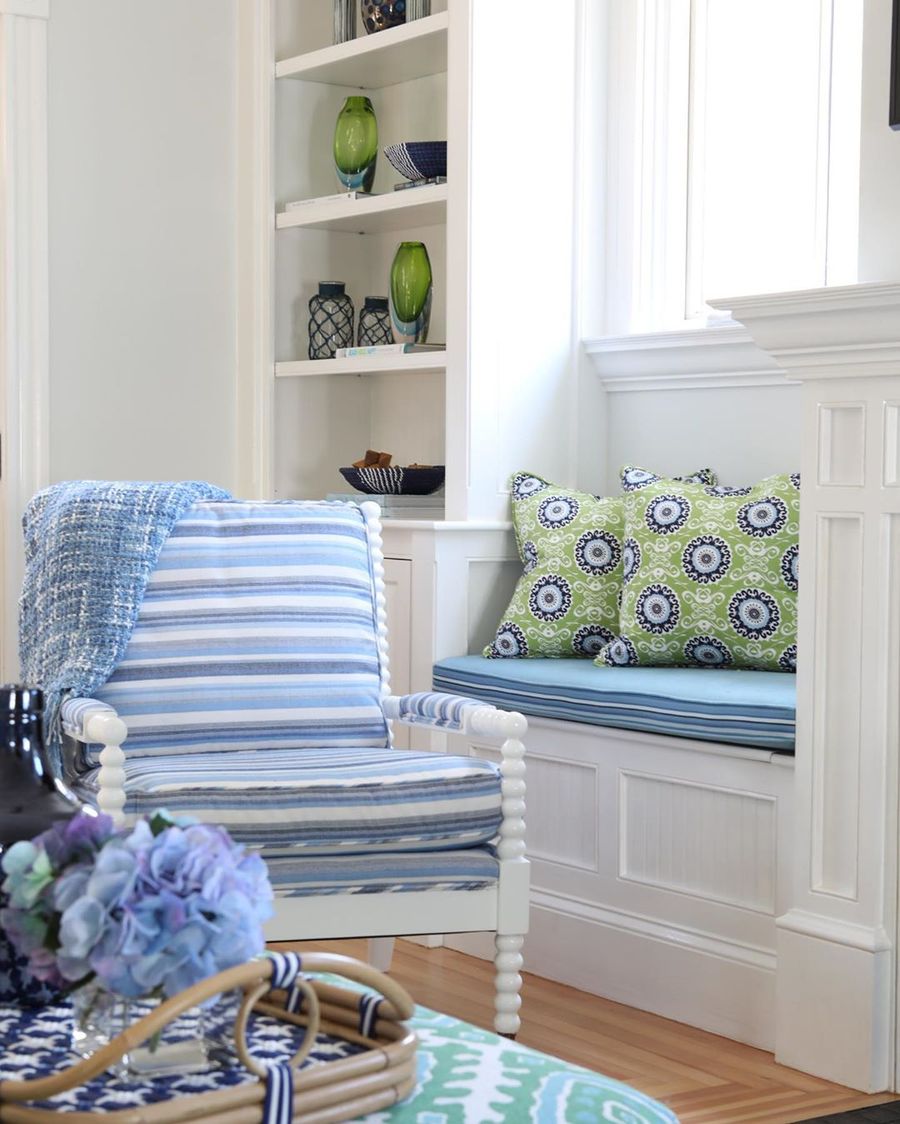 This is such a lovely window seat idea!
Coral Shelf Decor Coastal Reading Nook
You can also decorate your bookshelves with different coastal decorations like this beautiful coral sculpture!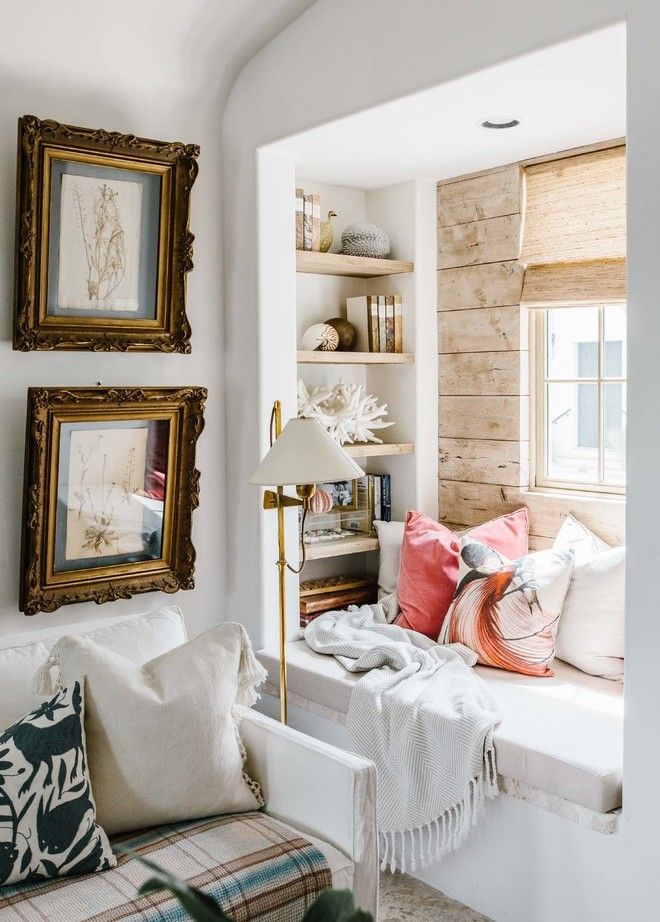 Lakehouse Reading Nook
This dark wood lakehouse has a creative canoe bookshelf! A nearby tufted brown leather sitting chair is great for relaxing.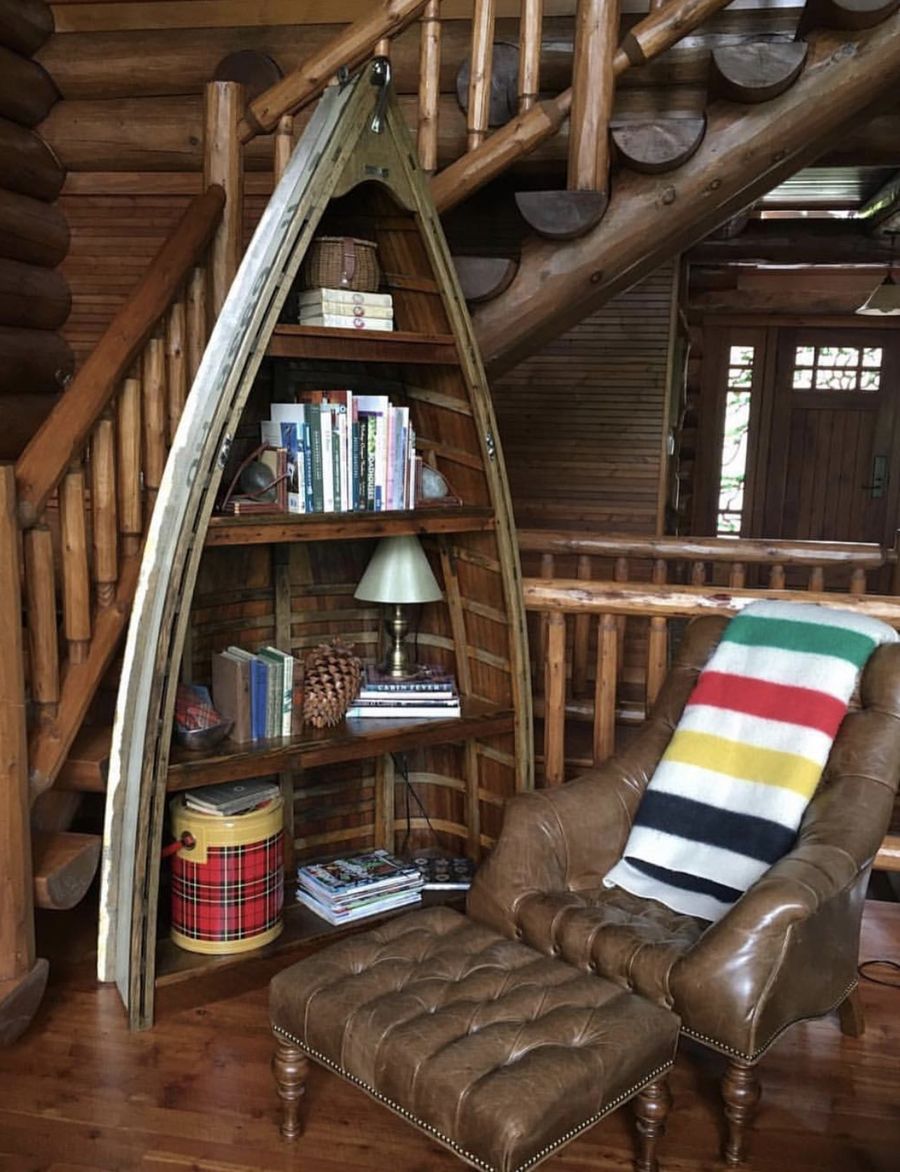 I hope you found these coastal reading corners inspiring as you design your space! Let us know your thoughts in the comments below.
More Coastal Decor Ideas
Keep reading about coastal decorating with these related posts from our site:
Happy curating!