Window seats are often the most beloved locations in a home. They offer comfort and relaxing views of the outdoors. Not to mention that they create a sense of security and coziness.
In this guide, we will share a few tips on where to place a window seat, the different types of window seats, and how to make them as practical as possible for your needs!
Where Should You Put a Window Seat?
Let's start by talking about the different places you can install a window seat in your home. To start, you'll need a great window with a view in your home!
Breakfast Nook Window Seats
Place a window seat in the bay area or window alcove to act as your breakfast nook near the kitchen. A window seat in the breakfast nook acts as a great addition by offering an extra seating area while still allowing the big kitchen window to let in light.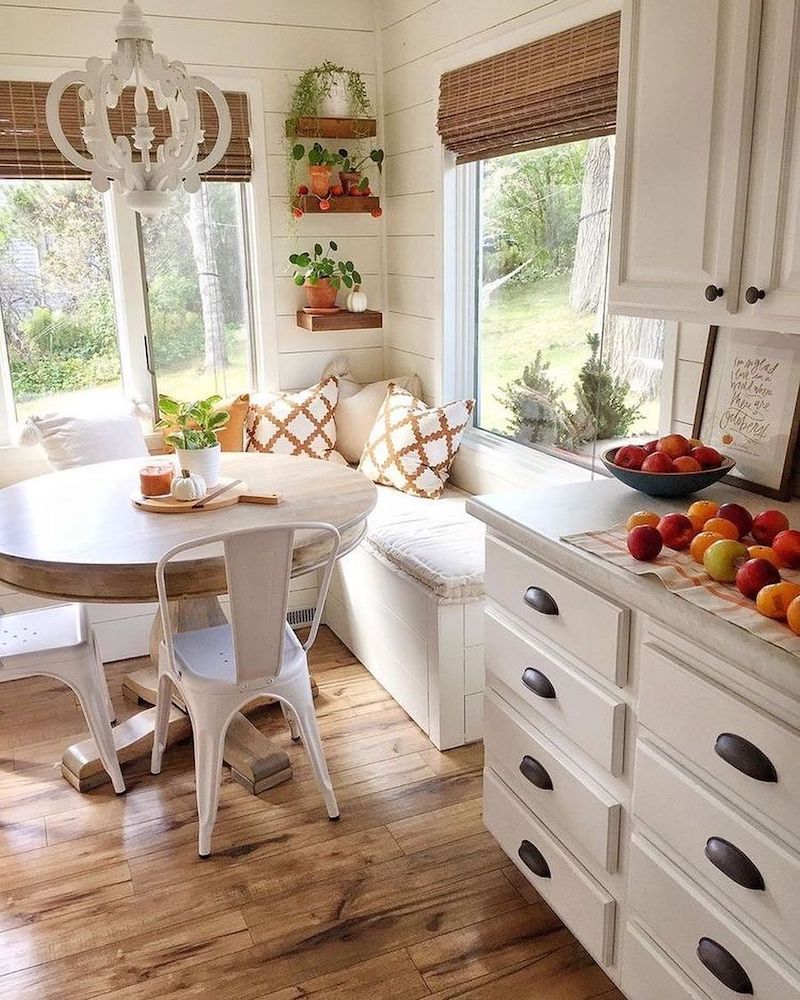 Kitchen Window Seats
Sometimes we don't know what to do with the space at the end of a galley kitchen. Adding a small window seat is the perfect solution for your kitchen design!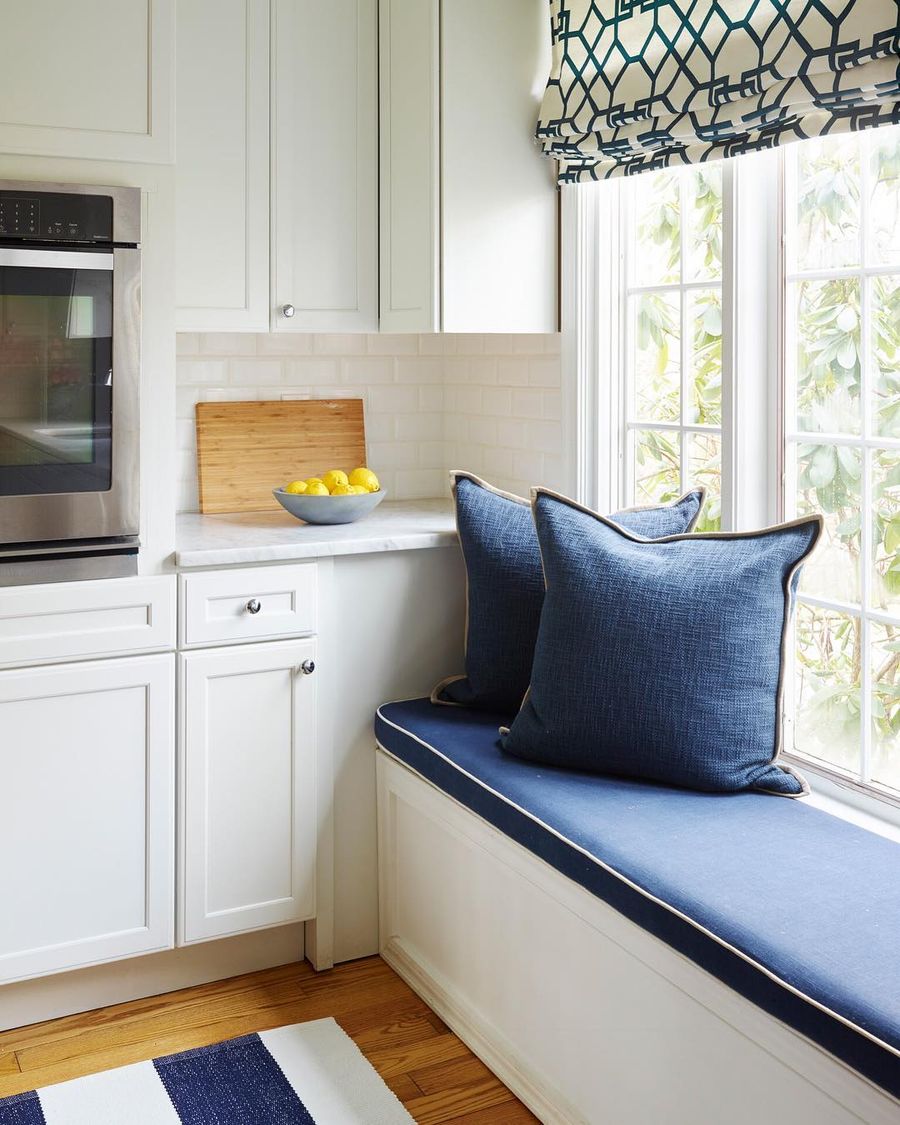 Entryway Window Seats
Why not install a window seat near your entryway for taking off and putting on your shoes?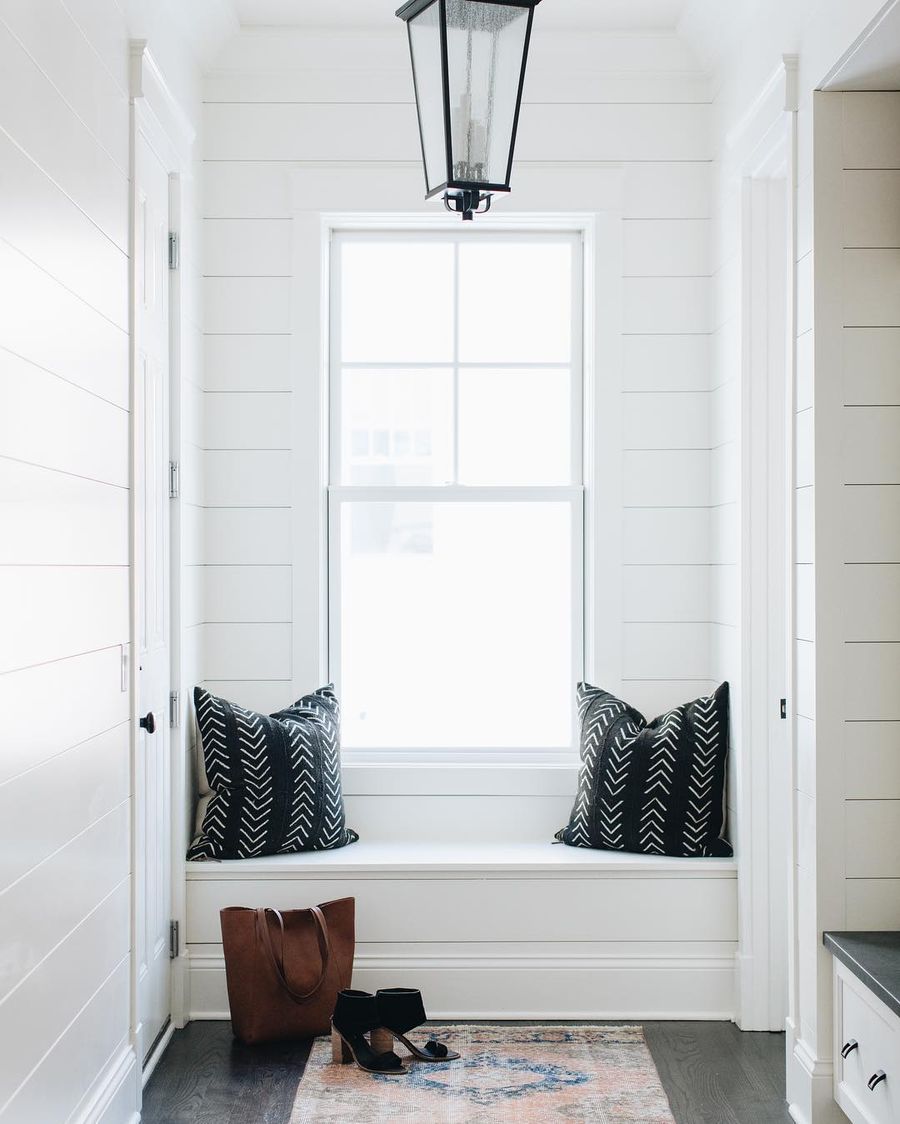 Living Room Window Seats
A window seat in the living room window helps maximize the light coming in. An oversized couch placed in front of a tall window might block some incoming light.
With a window seat, you allow more light into a room and have an area where your family and guests can sit. Adding seat cushions to your seat can make it comfortable.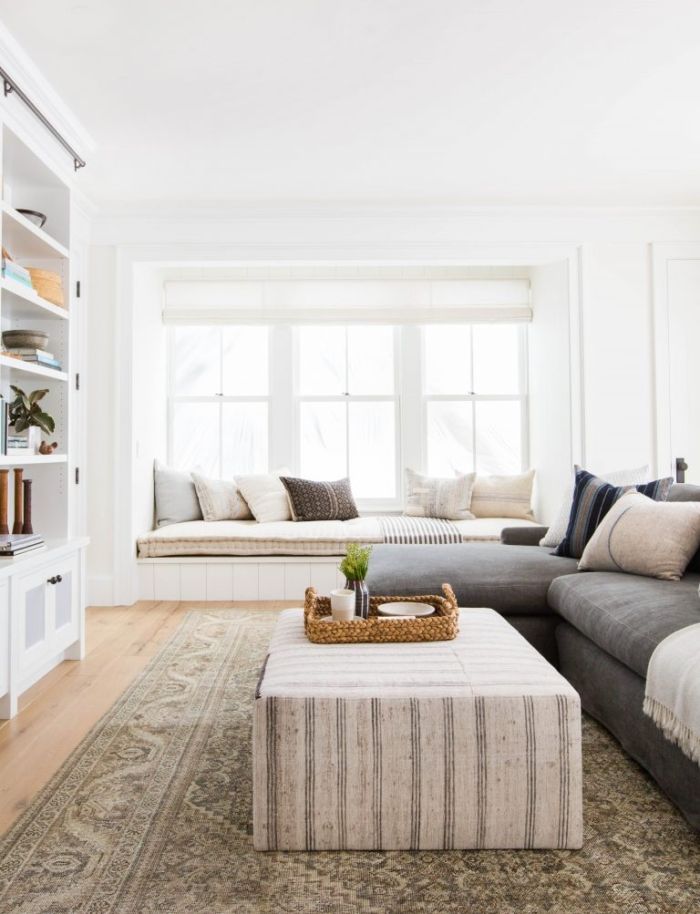 Window Seats Next to the Fireplace
For those homes with a fireplace flanked by windows, you can have a window seat with both seating and storage areas. The seating area goes under the window while the storage goes under the seats.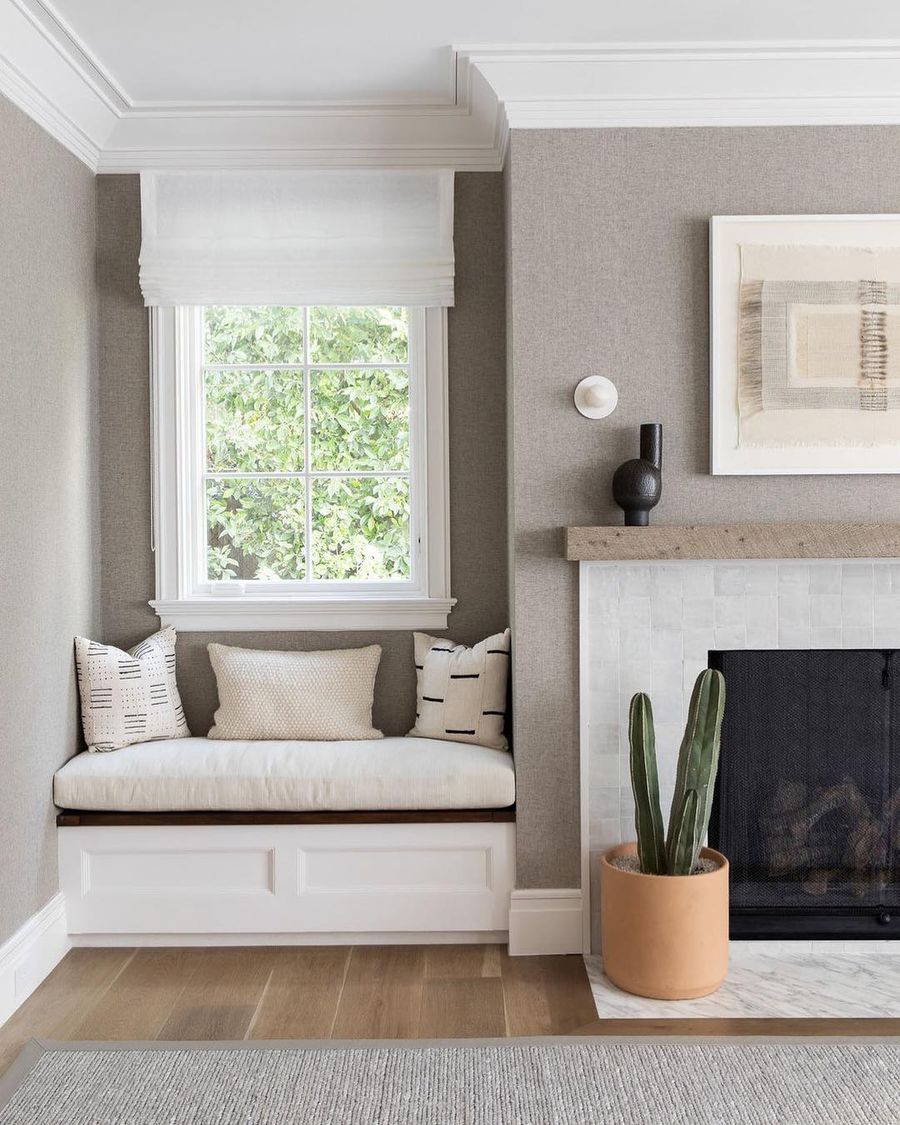 Bedroom Window Seats
Window seats in the bedroom offer an ideal place for relaxation before bedtime. Make sure to add plenty of seat cushions to make the area cozy.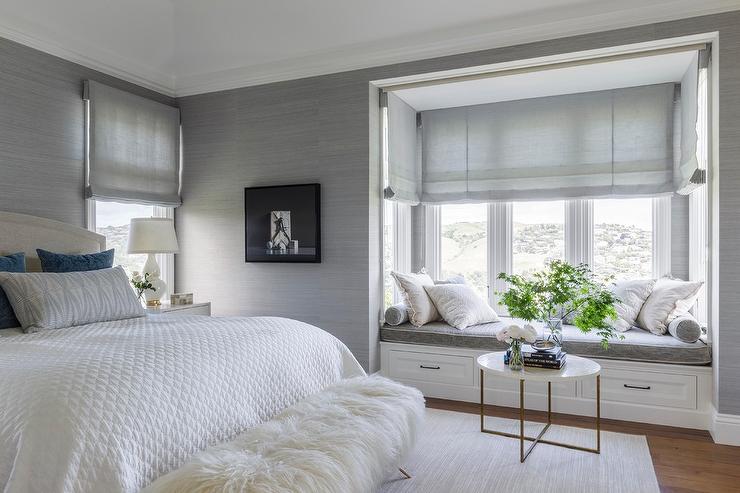 Bathroom Window Seats
Surprisingly, this tiny bathroom window seat works quite well! I would never have thought to put a window seat in a bathroom but it seems to do the trick for this traditional bathroom design.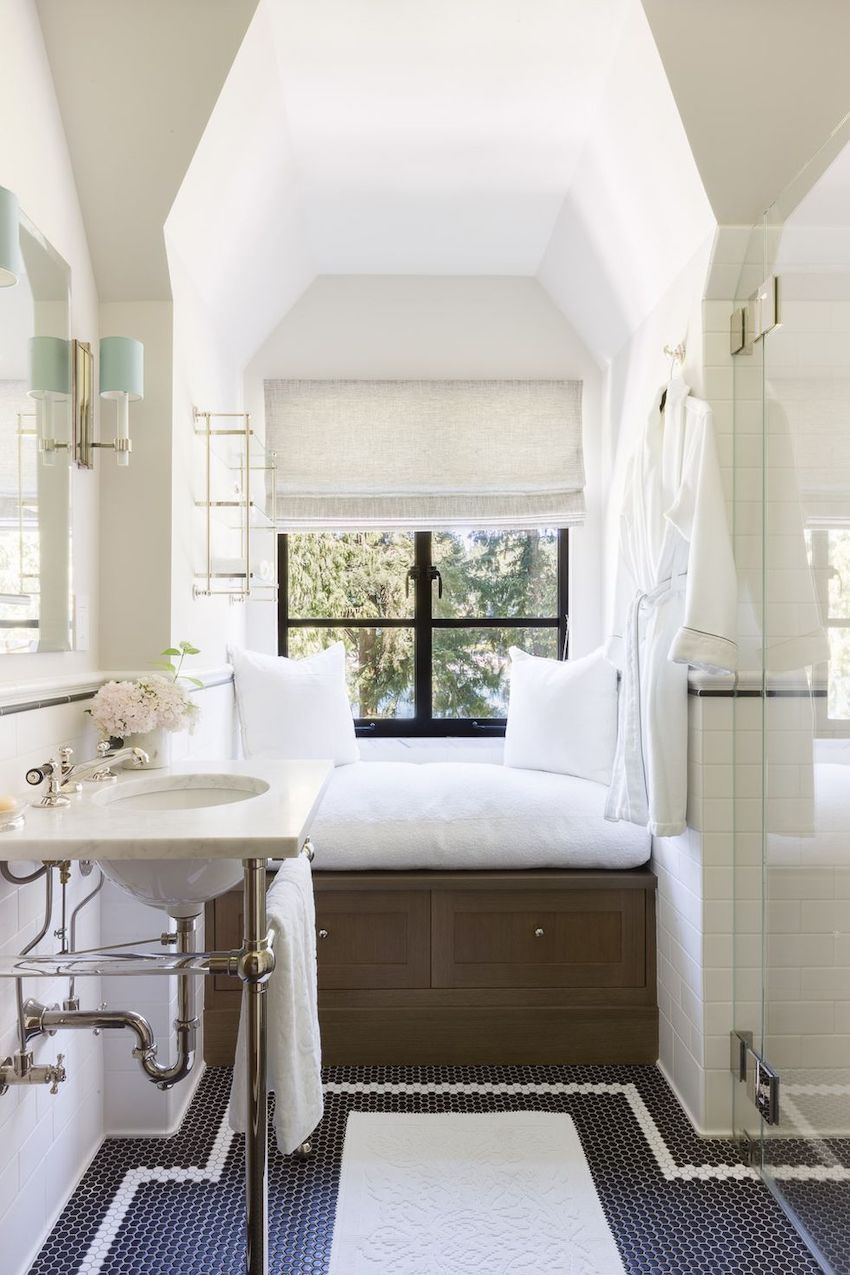 Home Office Window Seats
You can put a window nook in your home office when you need a break from working.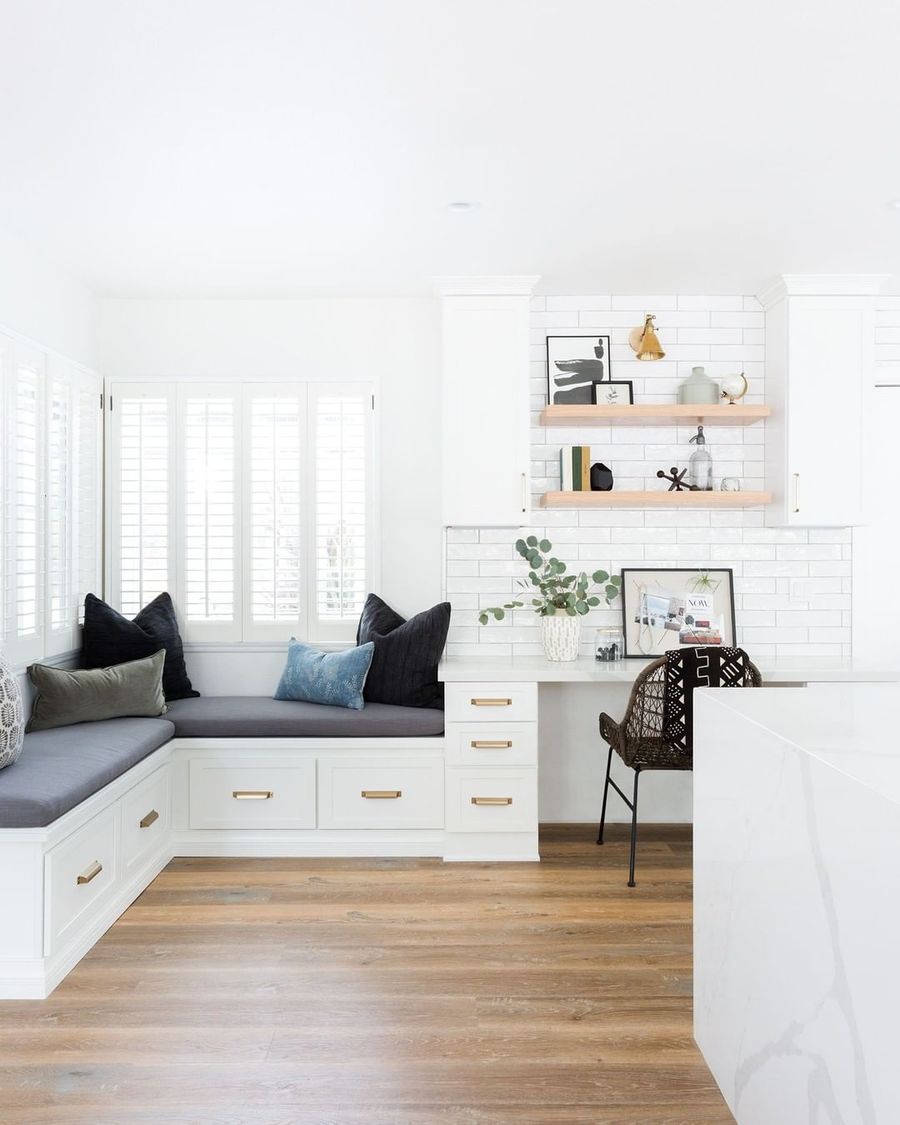 Stairway Landing or Hallway Window Seats
Elevate your staircase landing by placing a window seat there. A window seat on the staircase landing can turn the space, which would otherwise be empty, functional, and elegant.
If there is a space in a loft or hallway landing with a window top, you can add a small window seat there. Make sure to leave at least 36 inches of space for walking.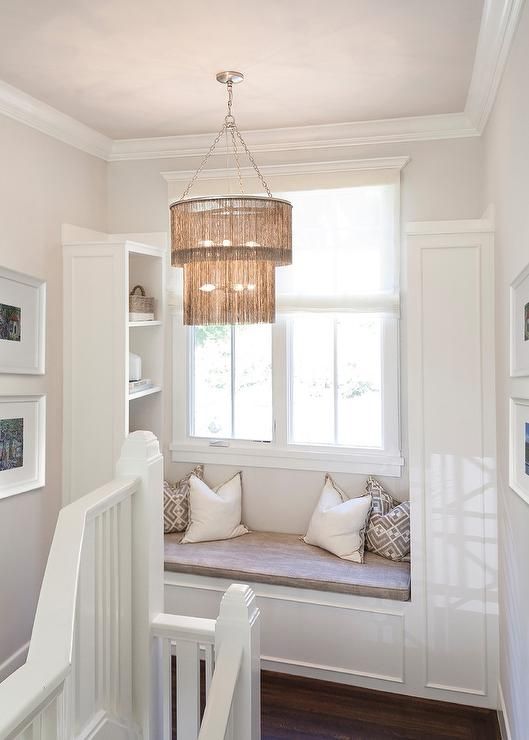 What Are Different Types of Window Seats?
There are a few different types of window seats you can consider for your home:
Standard Built-in Window Seat
These were common in the 20th century but are still found in vintage homes today. They are built into a home and attach to the structure of the building, and thus cannot be moved around like other furniture.
A standard built-in window seat is usually surrounded by other built-ins like cabinets or bookcases and is constructed under a window sitting along a flat wall section. They create a custom nook for relaxing in a space that would otherwise be a flat span of window and wall.
Bay Window Seats
These are constructed within a pre-existing bay or nook in the home. They have a bumped-out feature on the exterior façade to make them a focal point of your home interior and exterior.
Sleeper Window Seat
A sleeper window seat has a handy built-in sleeping trundle bed. It is excellent for homes with a limited number of rooms. IIf you do not have enough bedroom space in your home, you can incorporate a sleeping trundle into a window seat placed at the bay window or any large window, adding extra sleeping space for guests. Make the bed frame compact and have the mattress sit low enough to the ground so it can be stored underneath the window seat.
Now that you understand the different types of window seats, let's view some ideas to make them more decorative!
Creative Window Seat Ideas
Here are the best window seat ideas for all types of homes!
Window Nook Between Two Built-in Bookshelves
I often see window seats between two built-in bookcases in the living room of a home.
Window Seat with Lower Cabinet Storage
If you would like to make your window seat more than a relaxing area, you can create built-in storage cabinets to store linens, books, etc.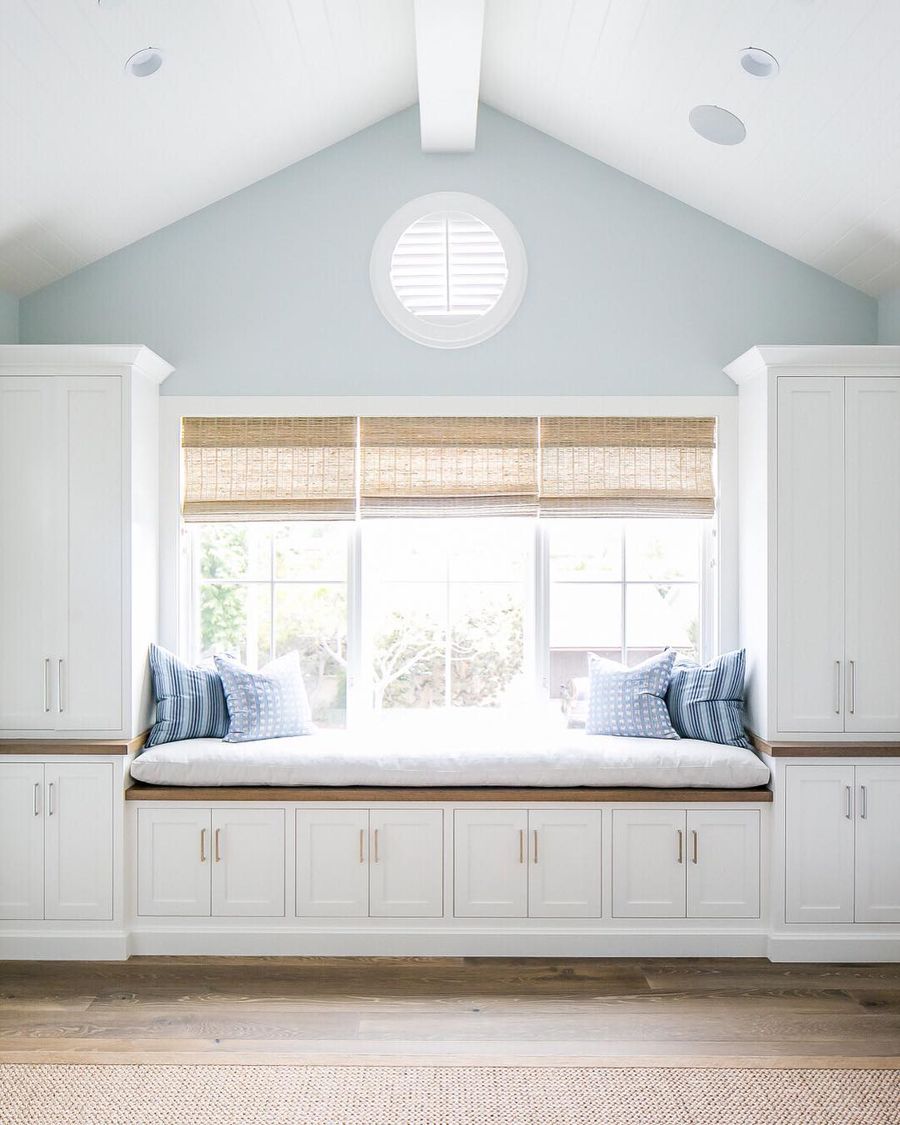 Window Seat with Open Lower Shelving
If you would like to make your window seat the focal point of your room, get one with open lower shelves where you can put books or decorative items.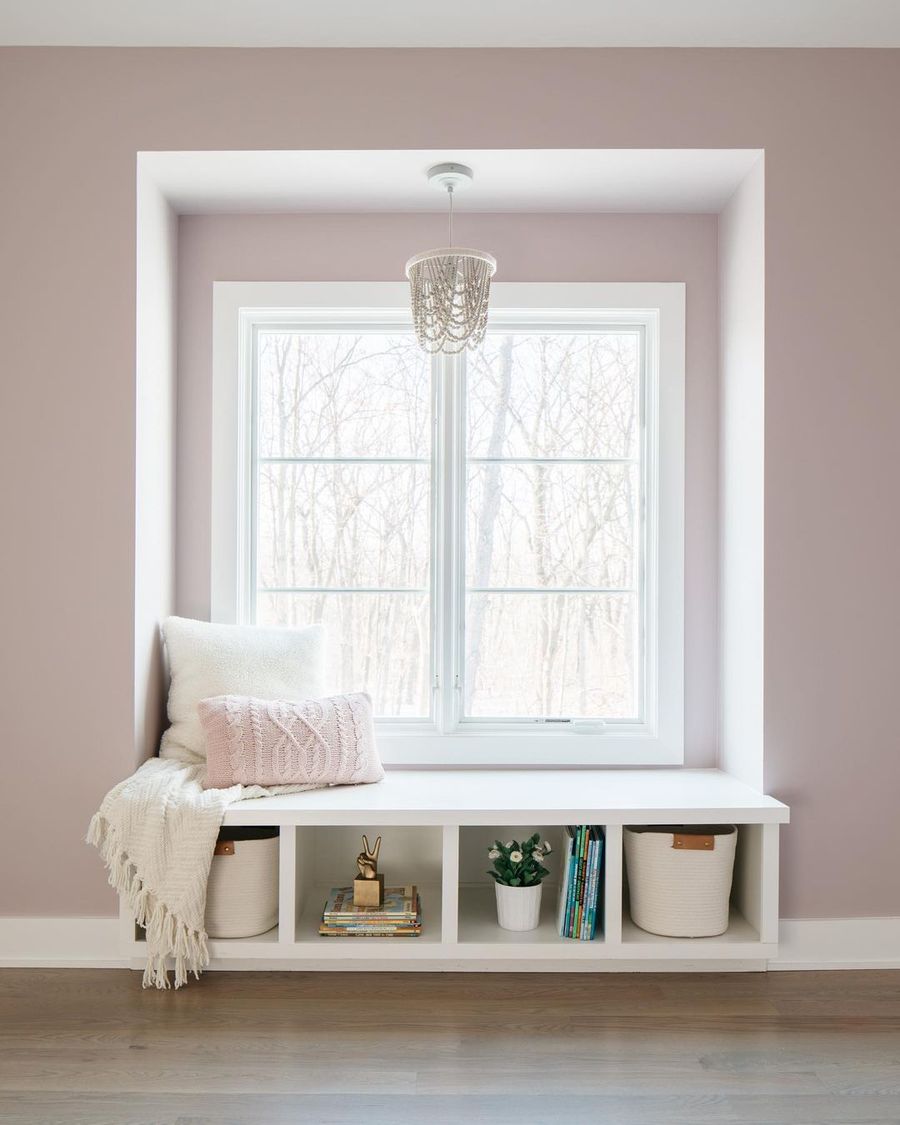 Corner Window Seat
Does your living room have a large open space converging in a particular corner? This can act as a perfect place to place your window seat.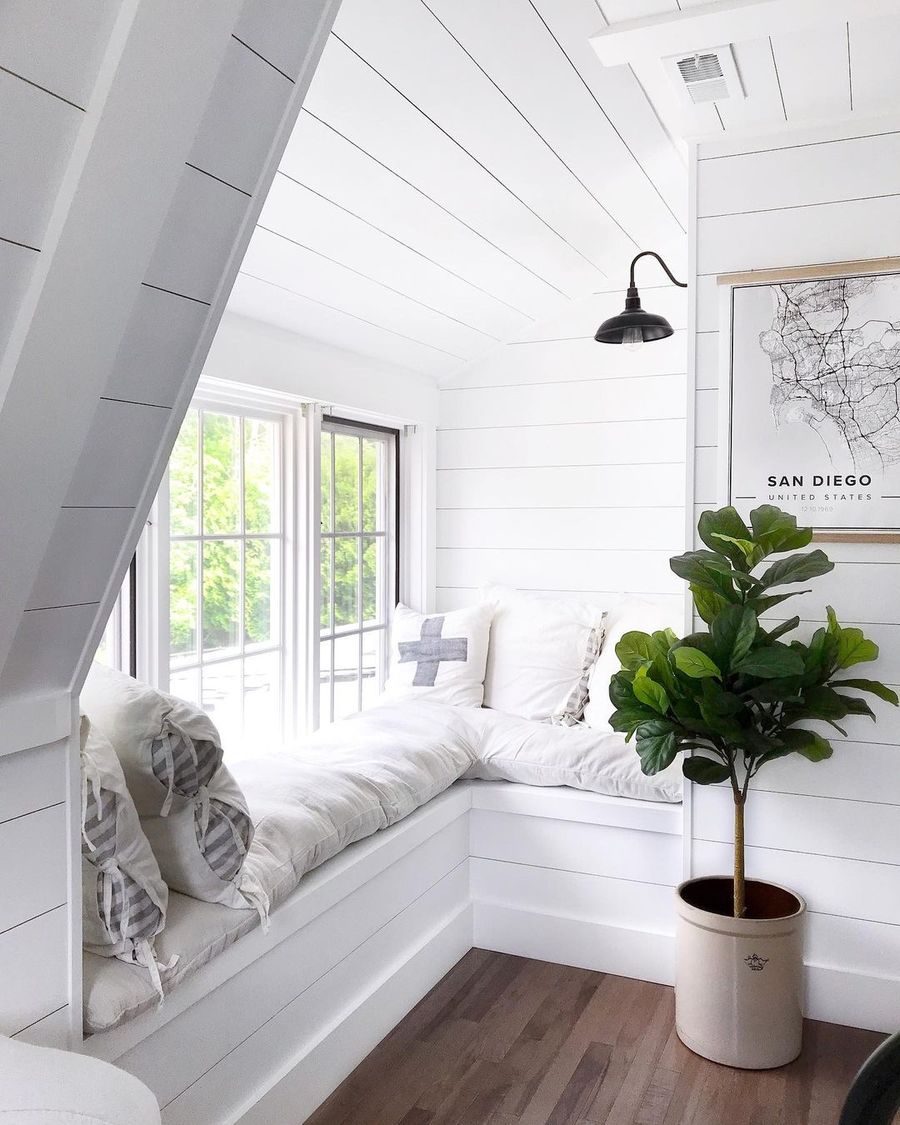 Window Seat with a Fireplace
Want to create a comfy warm nook? Create a window seat with its own fireplace to keep you warm and cozy as you enjoy the view. This is a great place to have a built-in sleeping trundle bed.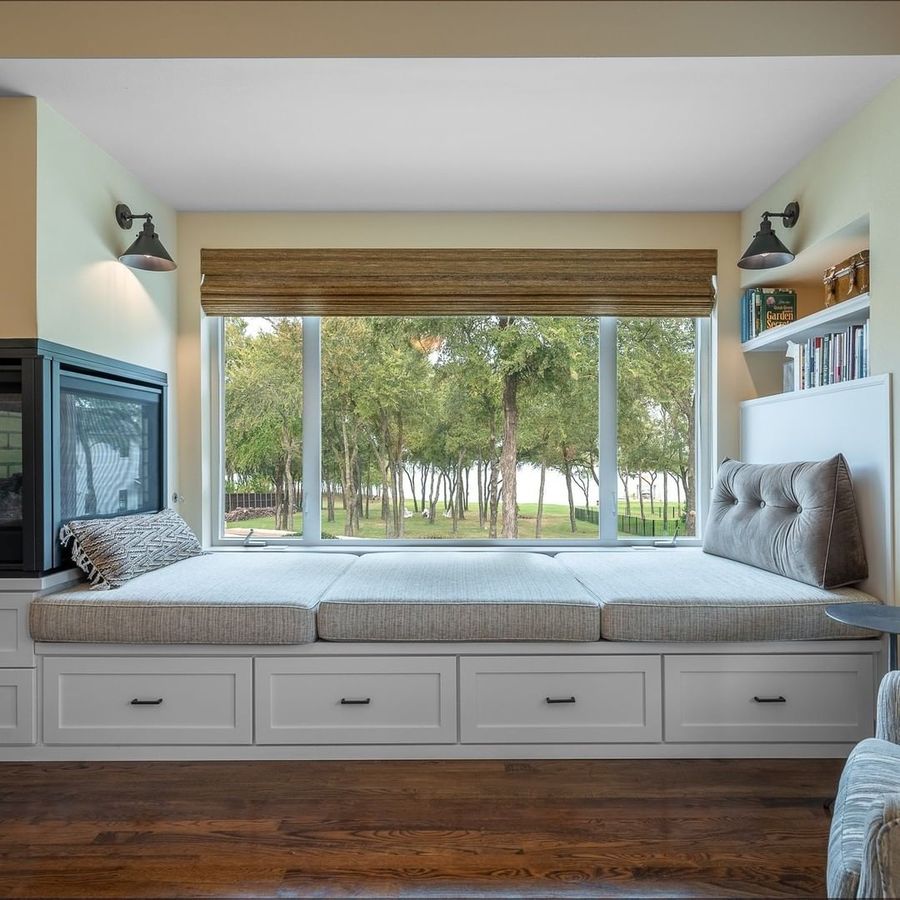 Ultra-Wide Extended Window Seat
If you have the space, consider extending your window seat cushion farther than normal. This will create a fun ad cozy space for one or two people to cozy up by the window. Serve drinks and add a blanket for the ultimate home relaxation zone!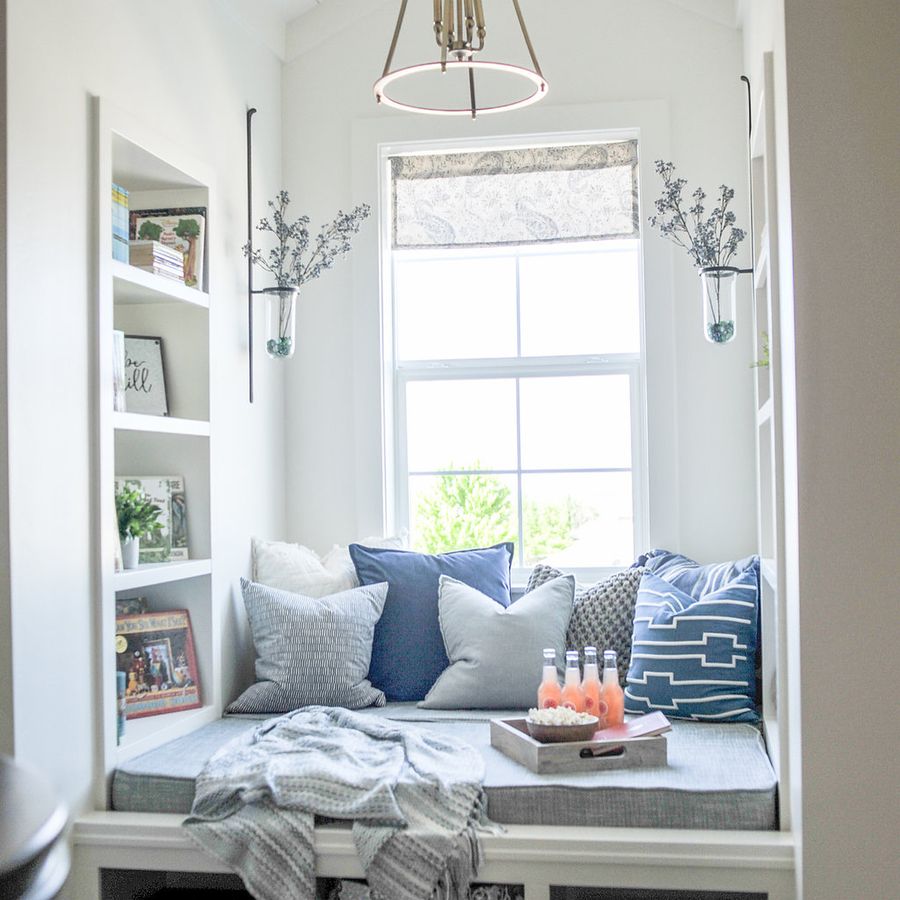 Sunset Watching Window Seat
If you are still in the design phase of your country home, I highly recommend putting a bay window or window seat in the western part of your house so you can admire the sunset from the comfort of your living room!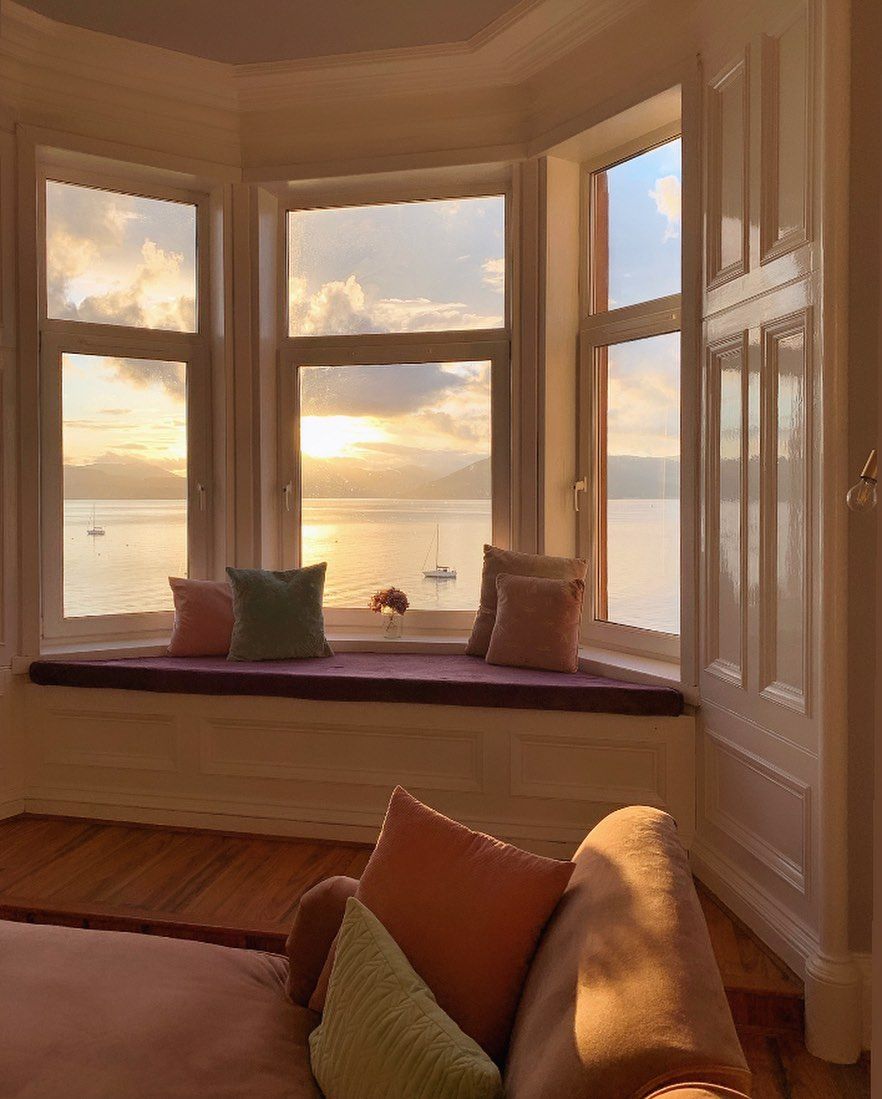 Window Seat with Floating Shelves
Keep your space airy yet functional with floating shelves above the window seat that don't make the room feel crowded.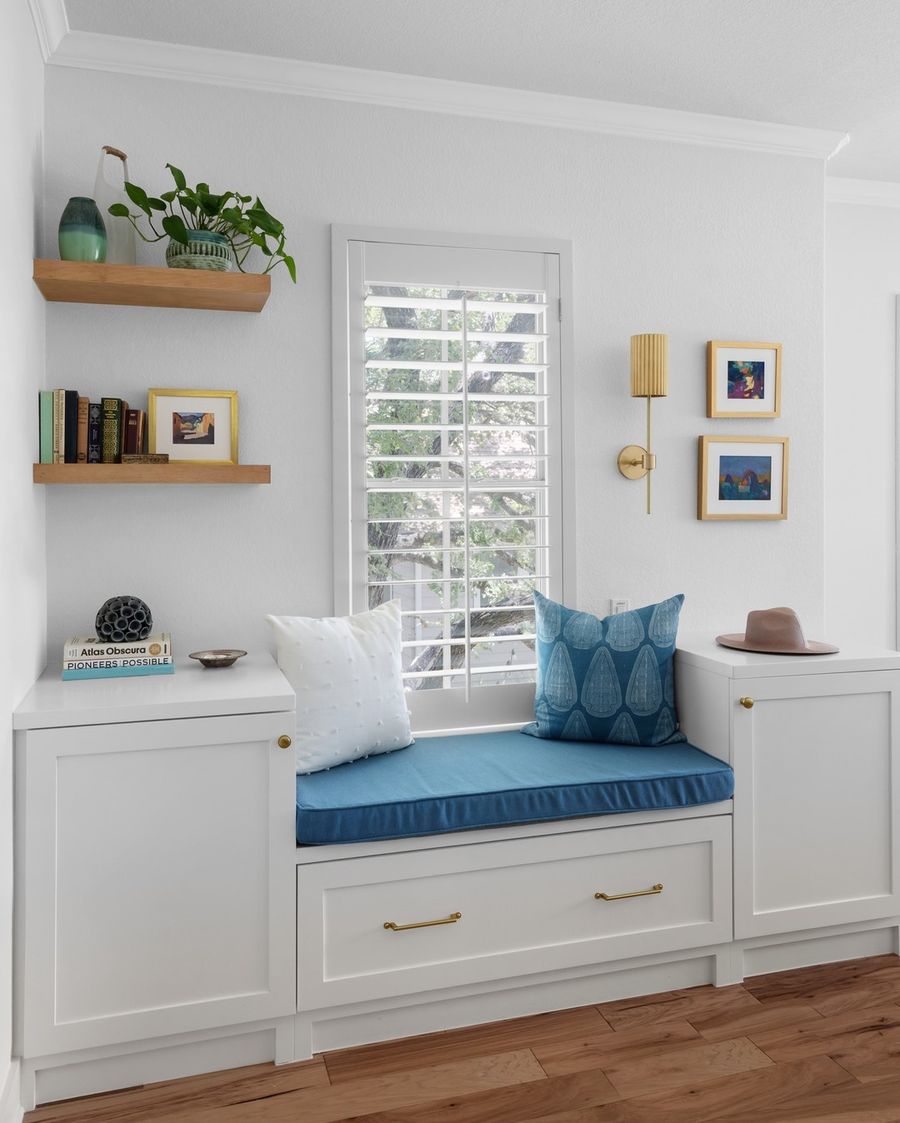 Boho Hanging Window Chair
Opt for a hanging chair or swingasan and make use of a windowed corner of your home. You'll save yourself the trouble of installing a built-in window seat, while still being able to enjoy the view!
Glam Window Seat with Tufted Headboard
I've never seen a more glamorous window seat than this one! With a gorgeous blue floral wallpaper backing the pink tufted headboard attached to this pink window seat, it's surely fit for a queen!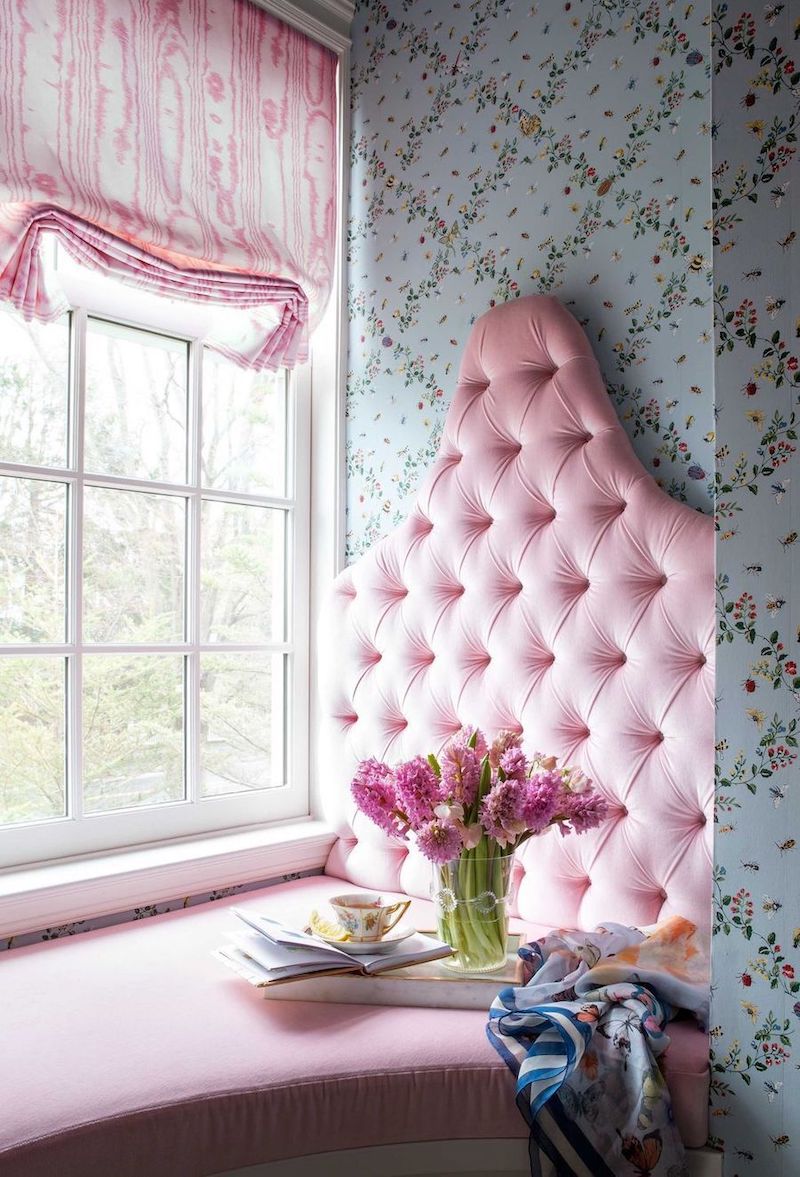 Window Seat with Daybed
If you have a large window area in your lounge, you can transform it with a daybed-type window seat. Make sure to have built-in drawers where you can store linens when not in use.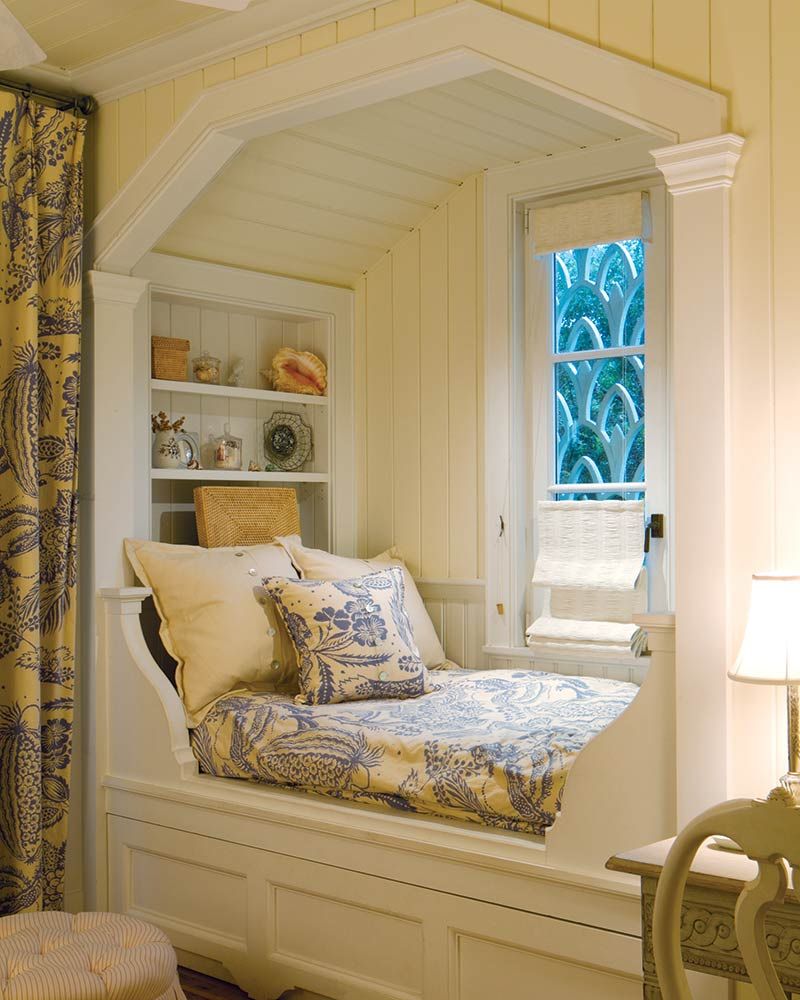 Reading Nook Window Seat
Cozy up with a book that you can store in built-in bookshelves nearby your reading nook window seat.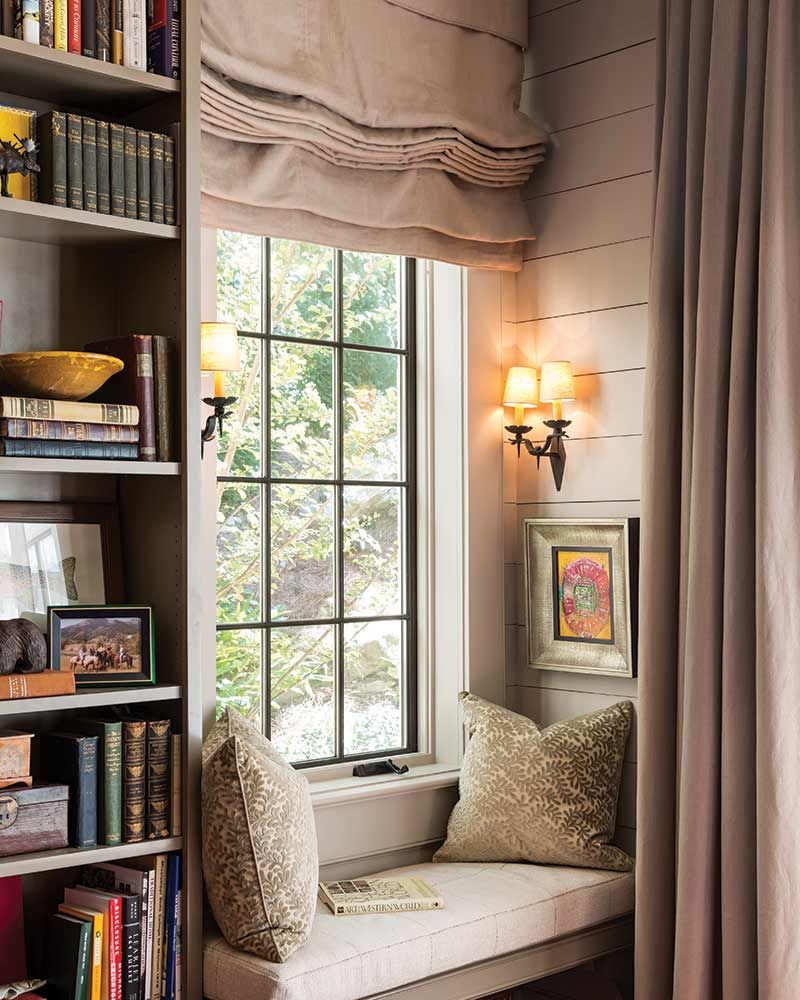 More Decor Ideas