Bohemian rugs are a must-have decor accessory for many rooms in your boho home. You may be searching for the perfect living room rug, bathroom rug, or end of bed rug. Rugs help to soften the steps in our house and add another element of decor to the space. Shag rugs, natural woven rugs, and Beni Ourain rugs are often associated with bohemian style rugs.
Best Boho Rugs
Boho decor is all about eclectic design, bright colors, textured patterns, and fun design. Motifs from nature like palm trees and flowers are often found in boho design and rugs are no exception. We've created the following selection of boho rugs to help you find the perfect match for your home.

I love the geometric patterns on this pretty pink boho rug beneath an office desk chair.
Etsy
Etsy is a great place to find unique boho-style rugs. Here are a few examples that caught my eye!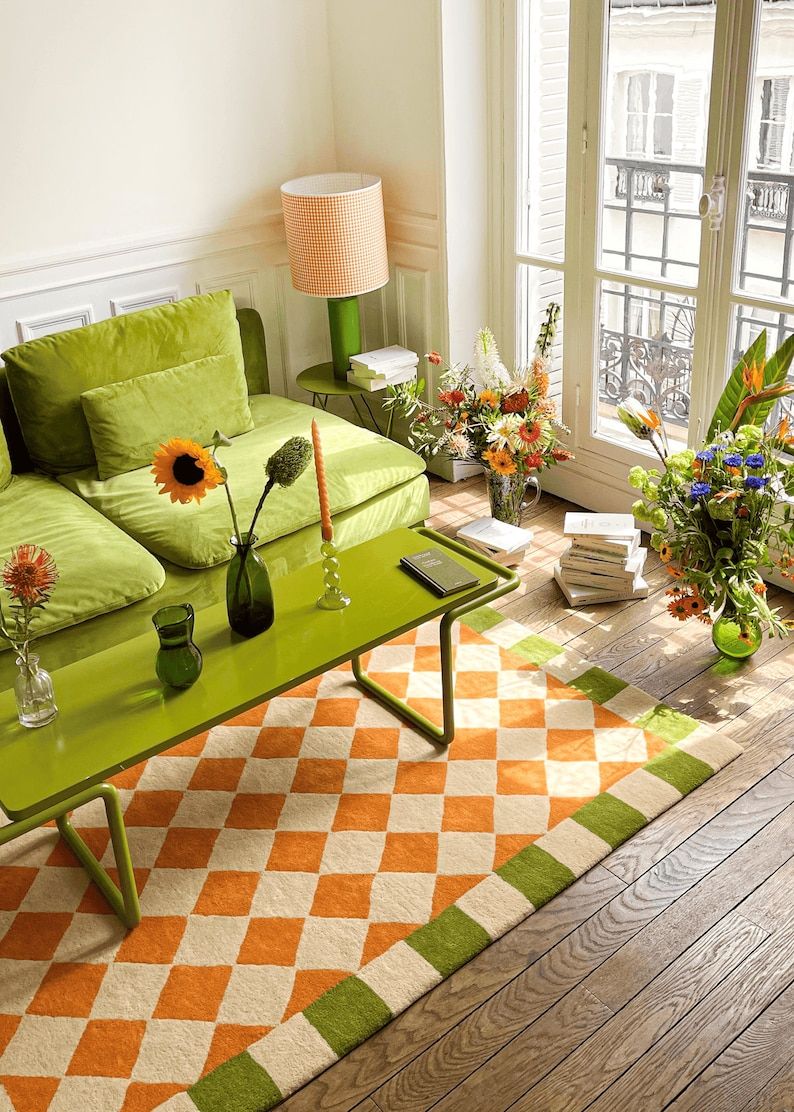 More Boho Decor Ideas
I hope this post helped you find the perfect boho rug for your space! If you love Bohemian decorating, then don't miss out on our other Boho decor ideas on the site. Here are some of the more popular decor guides for boho style.
Happy curating!