If you love minimalist design when it comes to a functional workspace, then these Scandinavian desks might be perfect for your home office. When it comes to Scandinavian decor and furniture design, function always comes before form. In a space like the home office, productivity is key which is why functionality should be your top priority in a desk!
Scandinavian Desks
We love these desks influenced by the calming shapes of Scandinavian decor. Many of them are crafted from wood or glass. They are finished in either black, white, or light beige. The shapes are always either perfectly straight or softly curved. There are not many intricate designs or styles to these desks. The key to this design is simplicity and minimalism! Be sure to think about how many drawers you would want in your perfect office desk. We think you'll really love our selection below.
I just love the black minimalist design of this Scandinavian office set up! The black desk with straight legs fits perfectly in this corner. A white office chair helps to brighten the space. I could certainly focus in this spot!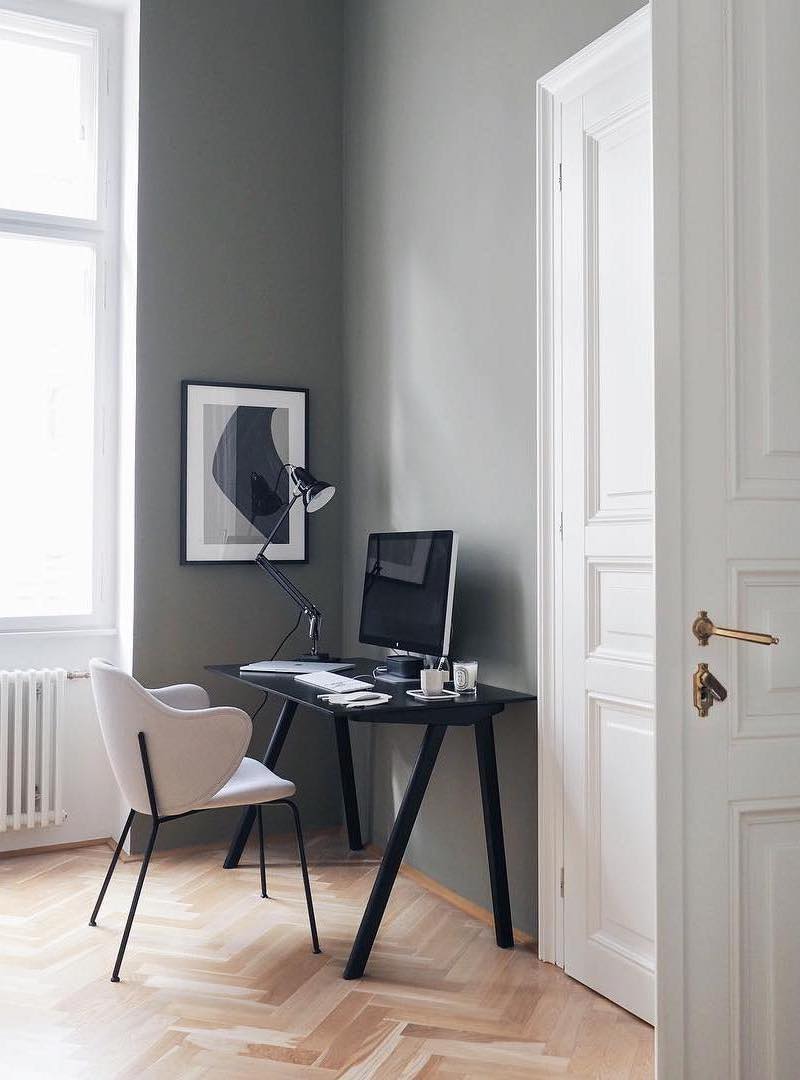 More Scandinavian Decor Ideas
If you love the minimalist appeal of nordic decor, then don't miss our other decorating guides for creating a Scandinavian inspired home!