Scandinavian bookcases are a great place to add extra storage in an empty part of your home. Lots of people overlook bookcases when planning the design of their home, but you should give strong thought to this handy piece of storage furniture!
Bookcases can work in the living room, in an empty hallway, or even in the bedroom if you have some spare wall space! They help show off your personality by giving you an open space to display items near to your heart, or just decorative accents. They are also sometimes called etageres.
Scandinavian decor is known for its practical marriage of form and functionality so those are exactly the types of shelving units we'll be sharing with you!
Scandinavian Bookcases
So what do Scandi bookcases and bookshelves look like exactly? As with all pieces of Scandinavian furniture, Scandi-style shelving units are minimal in design and often come in a neutral brown, black, white, or gray color. They can sometimes be a pale color link soft blue or faded pink. A trend I see often in Scandi style shelving units is mismatched shelving levels. These geometric shelving units add dimensions to an otherwise basic design.

Here are two examples of Scandinavian-style shelving. The first photo takes the path of the geometric bookcase unit to create a cozy reading nook. Books are stacked at various levels and this adds dimension to the space. The second photo took the minimalist bookcase approach with a simple black metal shelving unit that has clear glass shelves.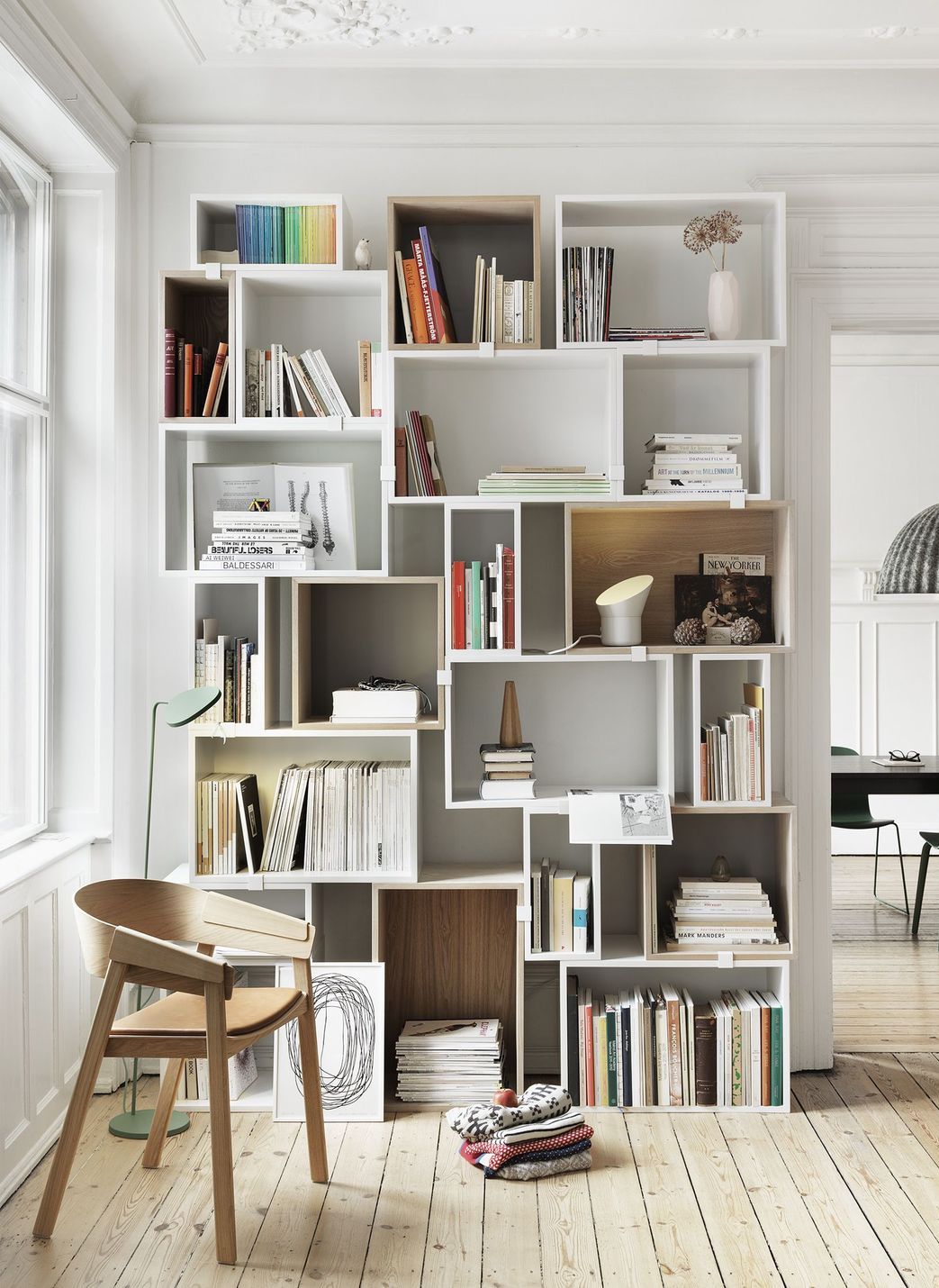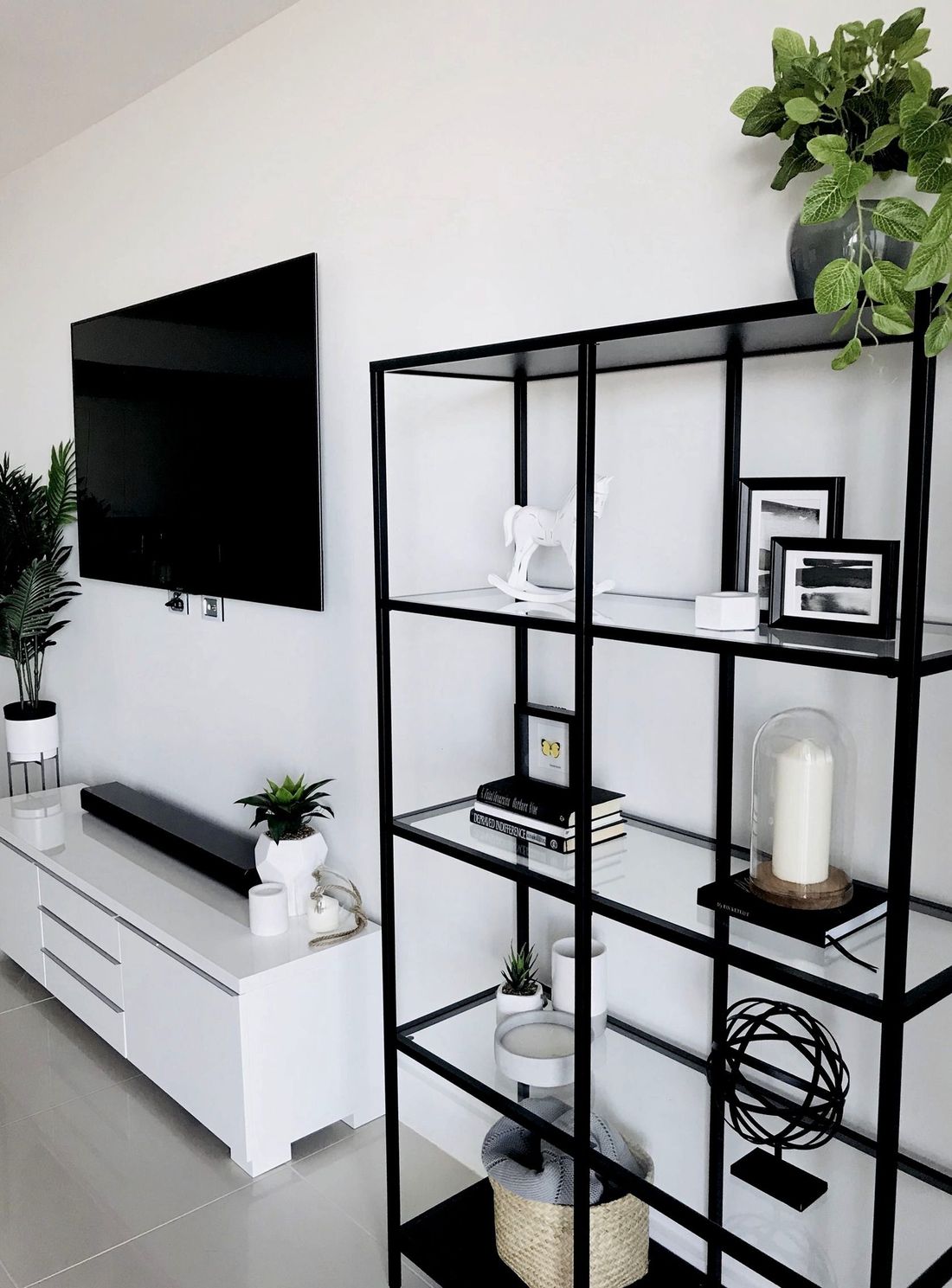 Which one do you prefer?
More Scandinavian Decor Ideas
If you love the minimalism and simplicity of Scandinavian home design, then you may be interested in other decor guides around this versatile style.
Happy decorating!