If you're looking for a French headboard or bed, then you're in luck! Today we've chosen 15 gorgeously romantic headboards and beds perfect for the glamour puss inside you! Think Scarlett O'Hara's blush pink bed or the intricately detailed style of the royal Louis XVI.
From tufted padding to floral carvings to minimally curved edges, each of these beds exudes glamour right down to the detail. Be prepared for sticker shock – these gorgeous French beds don't come cheap, however, they are absolutely worth the investment because of their totally timeless design!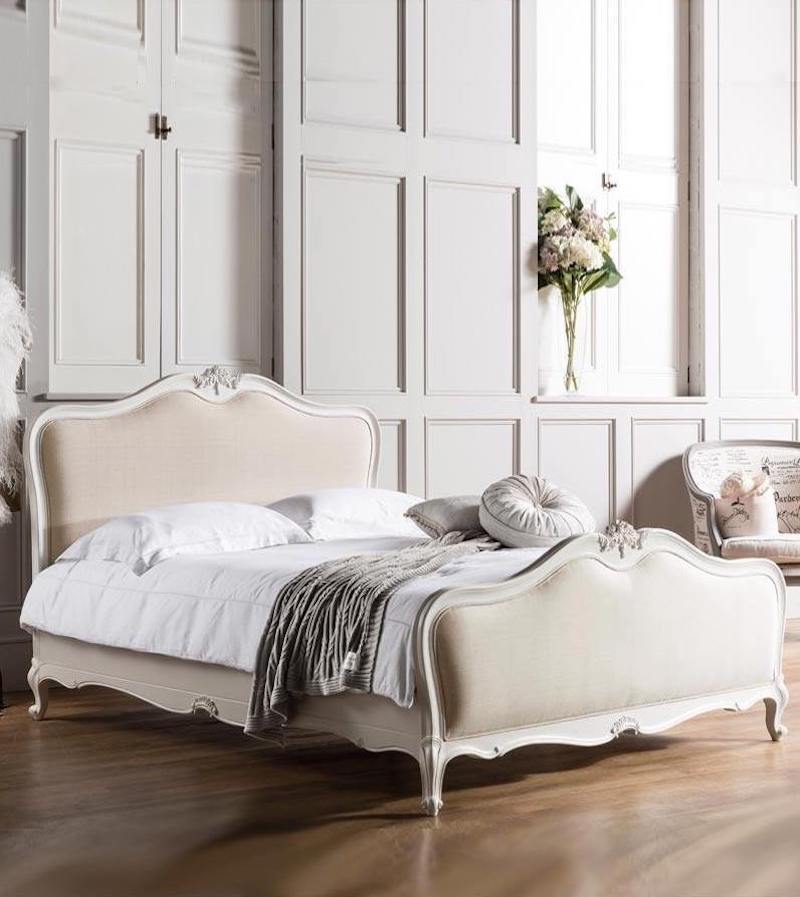 Click the beds on the image below to shop!
Linen headboards are always a smart design choice.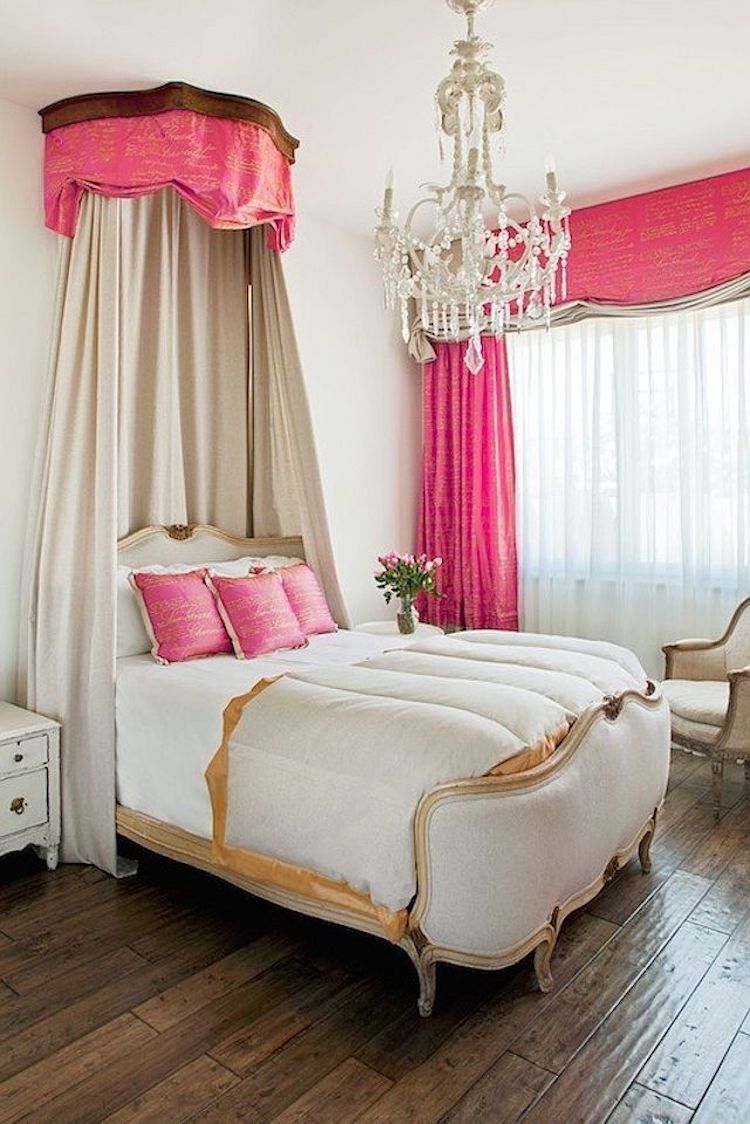 Would you put a French bed in your home?
Here are more French and Parisian decorating ideas: