Rattan bar carts are the perfect way to add modern coastal style to your home.
Bar carts have been around for centuries, but they've only recently become widespread in home decor. Traditionally, they were used in restaurants and bars to serve drinks. But now, people are using them to display everything from books to plants to table lamps!
Bar carts are the ideal solution for anyone who doesn't have enough space to install a full home bar, but still wants a dedicated area of the home for entertaining friends and family.
If you're shopping for the best rattan bar carts for your interior design, keep reading as below I'll share the most beautiful and practical bar carts made of rattan on the market!
History of Bar Carts
Bar carts gained popularity in the early 1900s. They were originally used to transport liquor bottles and glasses in bars and restaurants. But soon, people began using them as portable bars, bringing them to parties and other social gatherings.
The term "bar cart" wasn't coined until the 1950s. But by then, these carts were a common sight in homes across America. Today, bar carts are making a comeback as people are looking for ways to add retro style to their homes.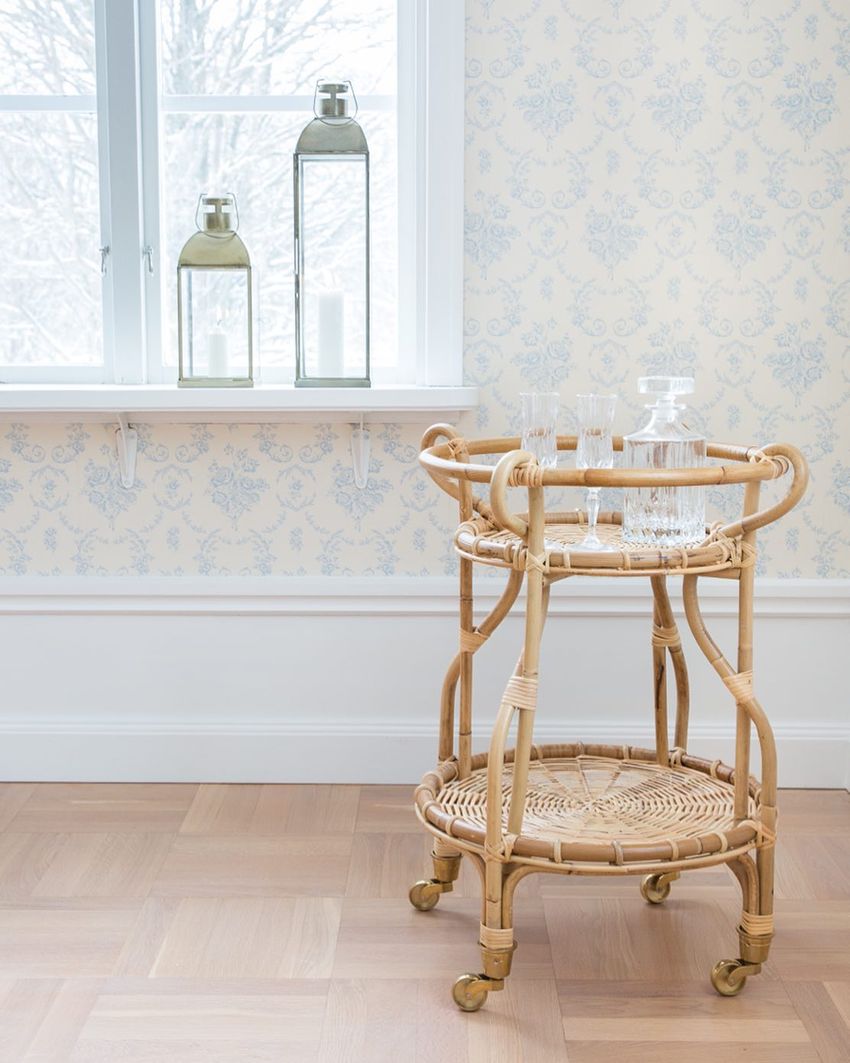 Where to Use Rattan Bar Carts at Home
Rattan bar carts can be used in any room of your home. They're especially popular in kitchens and dining rooms for holding alcohol, spirits, tumblers, and glasses, but they can also be used in living rooms, bedrooms, and even outdoor spaces.
In the kitchen, a rattan bar cart can be used to store and display cookbooks, spices, and other kitchen essentials. In the dining room, a rattan bar cart might serve as a buffet table for parties and other gatherings. In the living room, rattan bar carts can display books, magazines, and other belongings.
In the bedroom, a rattan bar cart might hold your perfume, cosmetics, and other beauty products. For outdoor spaces, you can use one to hold drinks and snacks for parties and other small foods.
Best Rattan Carts
Now that you know where to use rattan carts in your home, it's time to choose the best one for your needs! Below, I've rounded up the best rattan bar carts on the market.

Why Rattan Furniture?
Rattan furniture has been crafted for decades, but it's only recently become popular in home decor. Rattan is a natural material that's strong and sturdy, but it can also be susceptible to damage from water and sunlight. If you're using your rattan bar cart outdoors, make sure to protect it with a UV-resistant finish. It's a reliable furniture material that you can trust to last for a very long time!
Be sure to read about our selection of the best rattan chairs if you want to use rattan seating in your home!
Does Rattan Work with Every Interior Design Style?
Rattan furniture can work with any interior design style. Whether you have a modern, contemporary, bohemian, coastal, cottage, or even traditional home decor style, rattan furniture can fit right in.
How to Care for Rattan Furniture?
To care for your rattan furniture, you'll want to wipe it down with a damp cloth on a regular basis. You can also use a mild soap and water solution to clean it, but be sure to avoid using harsh chemicals or cleaners.
In addition, you'll want to keep your rattan furniture out of direct sunlight to prevent fading.
How to Accessorize a Rattan Bar Cart
There are endless possibilities when it comes to accessorizing a rattan bar cart. Below, I've shared some of my favorite ways to style a rattan bar cart.
Fill it with books: A rattan bar cart is the perfect way to display your favorite books. Simply arrange them on the shelves in a way that looks pleasing to the eye.
Use it as a bar: Fill your rattan bar cart with your favorite alcohol, drinks, and glasses. This is a great way to make sure everything you need for a party is in one place.
Display flowers: A rattan bar cart is a great way to display fresh flowers. Choose a color scheme and arrange the flowers neatly.
Use it as a coffee station: If you love coffee, use your rattan bar cart as a coffee station. Fill it with coffee beans, mugs, and other coffee-making supplies.
Store bathroom products: If you have a small bathroom, your rattan bar cart can store your bathroom essentials like towels, essential oils, soaps, and even toilet paper. It's practical for keeping your bathroom organized and chic!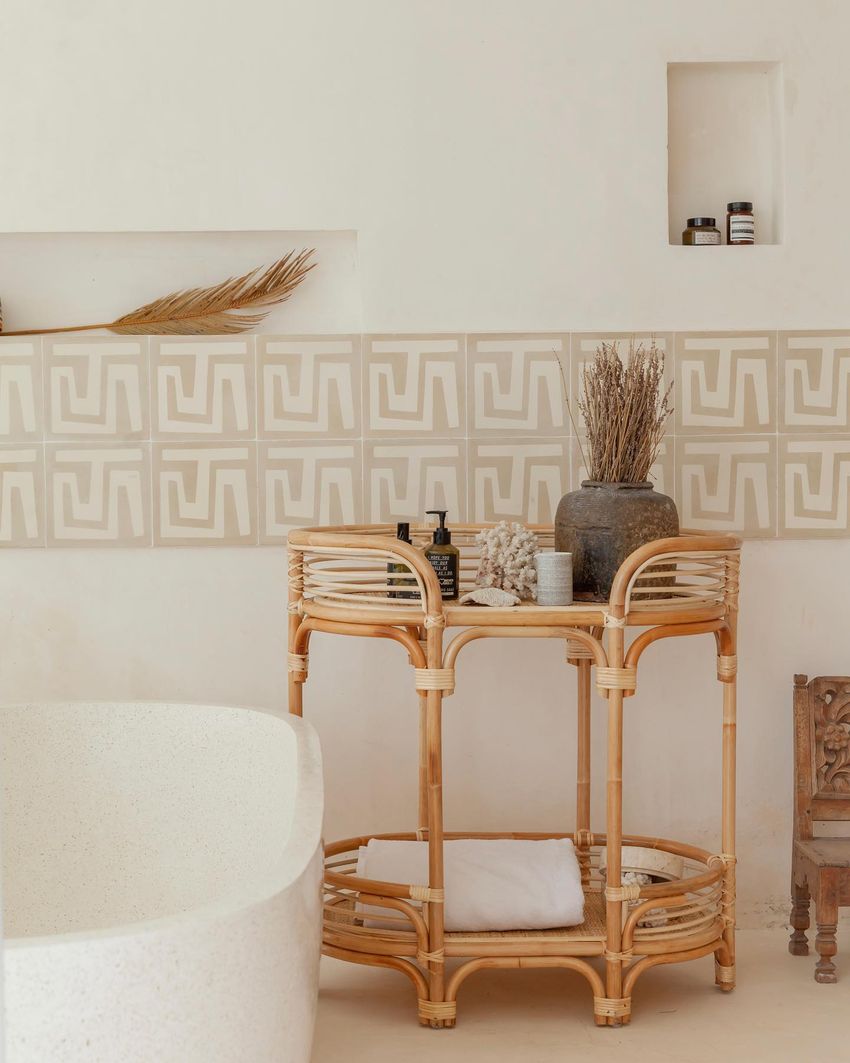 Be sure to keep the tips and tricks above in mind to help you make the best decision for your home!
Next up, pick up the perfect rattan pendant light for a modern coastal home.