If you're looking for a rattan bed to add a touch of bohemian or coastal style to your bedroom, you've come to the right place. Here are our top picks for rattan beds that will help you achieve the perfect look for your space.
Rattan is a material that is often associated with tropical and bohemian styles, making it a great choice for those who want to add a bit of that vibe to their bedroom. Rattan beds are also often quite sturdy and long-lasting, so you can be sure that your investment will last.
What Types of Interior Design Work with Rattan Beds?
What kind of bedroom decor goes with a rattan bed? Rattan beds are very versatile and work with many different interior design styles. They are most commonly found in coastal homes and in boho-style homes.
If you want to achieve a bohemian look, consider pairing your rattan bed with other pieces of furniture and decor in natural materials, such as wood or jute. For a more coastal look, try pairing your rattan bed with white shiplap walls and blue bedding.
Rattan Beds for Every Budget
If you're not sure which rattan bed is right for you, take a look at our top picks below. We've included a variety of rattan beds in different styles, so you're sure to find the perfect bed that fits your needs.

Are rattan beds comfortable?
Rattan beds are typically quite comfortable, as they are made with a soft material. However, if you want to add a bit of extra comfort to your rattan bed, consider adding a mattress topper or pillows. This will help you achieve the perfect level of comfort for your space.
Do rattan beds require assembly?
Some rattan beds come assembled, while others may require some assembly. Be sure to check the product listing before purchasing to see if the assembly is required.
How long do rattan beds last?
Rattan beds are typically quite durable, so you can expect them to last for many years. However, as with any piece of furniture, it's essential to take care of your rattan bed to ensure that it lasts as long as possible. Be sure to dust and vacuum regularly to remove any dirt or debris that could damage the rattan.
How to Decorate with a Rattan Bed
Decorating with a rattan bed in the bedroom is easy since rattan is a neutral, beige color. You can use wallpaper to enhance the look of your rattan bed and hang a fun straw mirror on the wall as seen here. Light-toned white or baby blue sheets work best with rattan beds.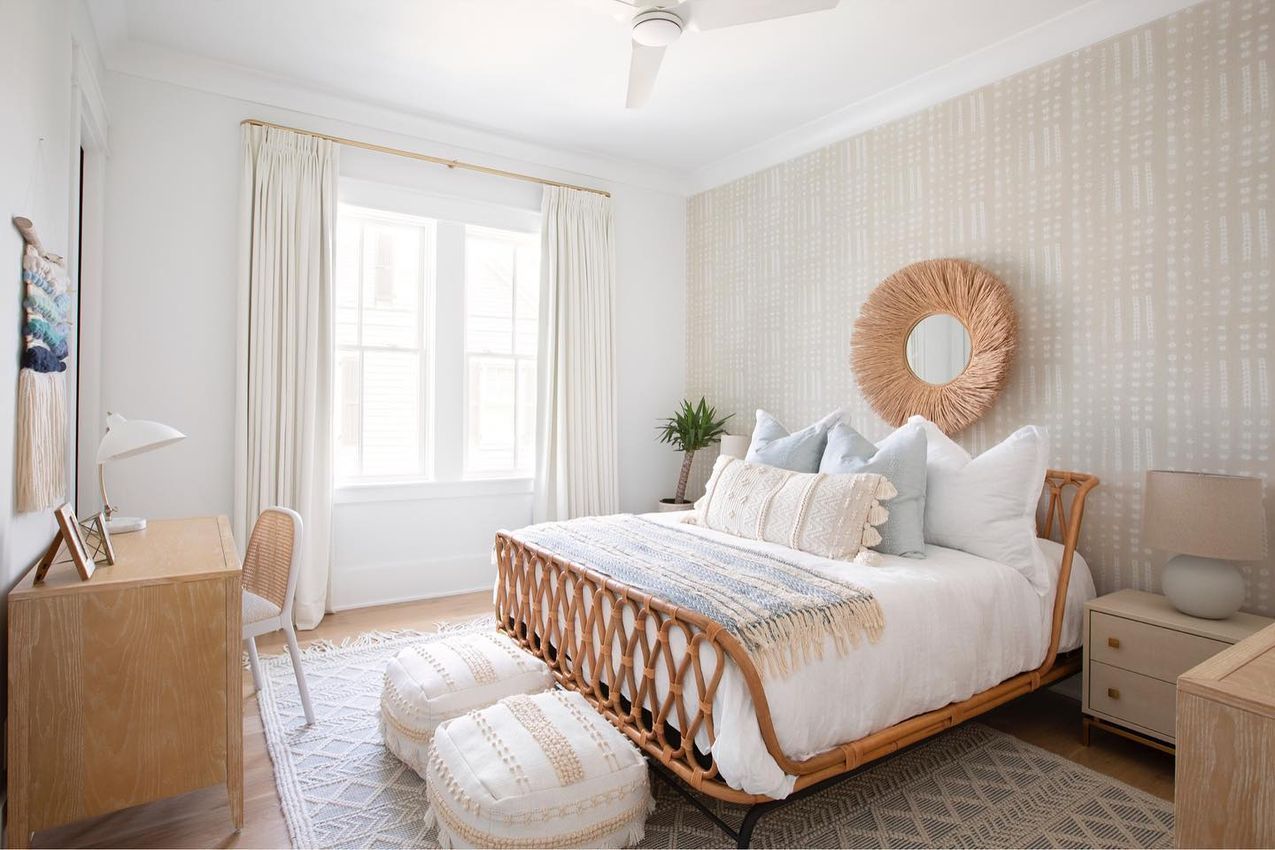 Another option is to decorate your rattan bed with coral patterned curtains and lime green throw pillows as seen in this coastal Florida home!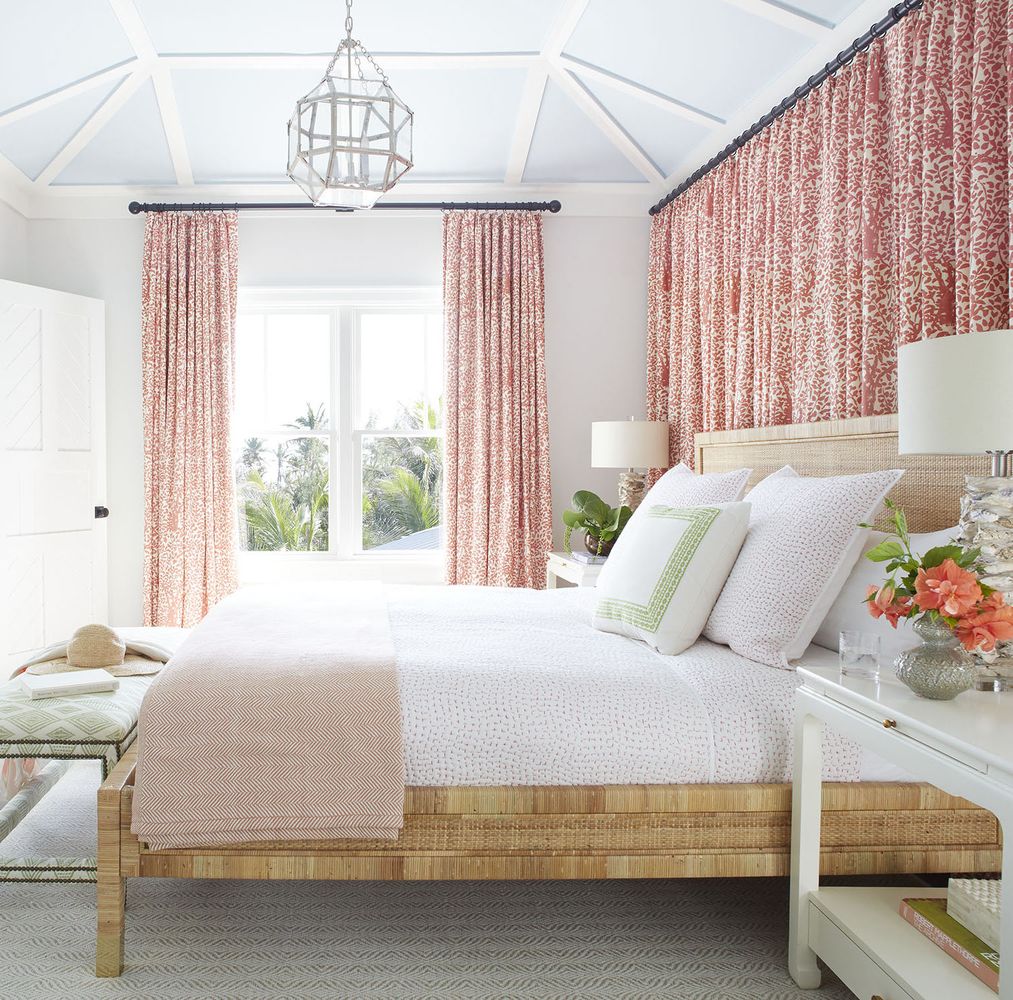 Happy shopping!