Is there anything more fabulous than a Peacock chair? Peacock chairs are most often associated with bohemian decor, having gained popularity during the 1960s. They are made of woven rattan or wicker. Peacock chairs are lightweight, yet sturdy chairs. They most often are seen in a natural wood tone, but can also be finished in a white, coral or pastel color. Peacock chairs are characterized by their wide, round backs that stretch far above their occupants' heads and wider than the armrests.
Peacock Chairs
Here are 11 peacock chairs you'll love for your boho style home. Peacock chairs aren't cheap by any means, but you can snag one for as little as $399.
Peacock Chairs from Amazon
Did you know that even Amazon sells peacock chairs? Check out a few of our favorites here:
Peacock Chair Inspiration
There are many ways to style a peacock chair. Here, the chair is places next to a lucite bar cart. On the chair is a small sheepskin seat cushion and a pink bohemian pillow. This little nook is perfectly styled!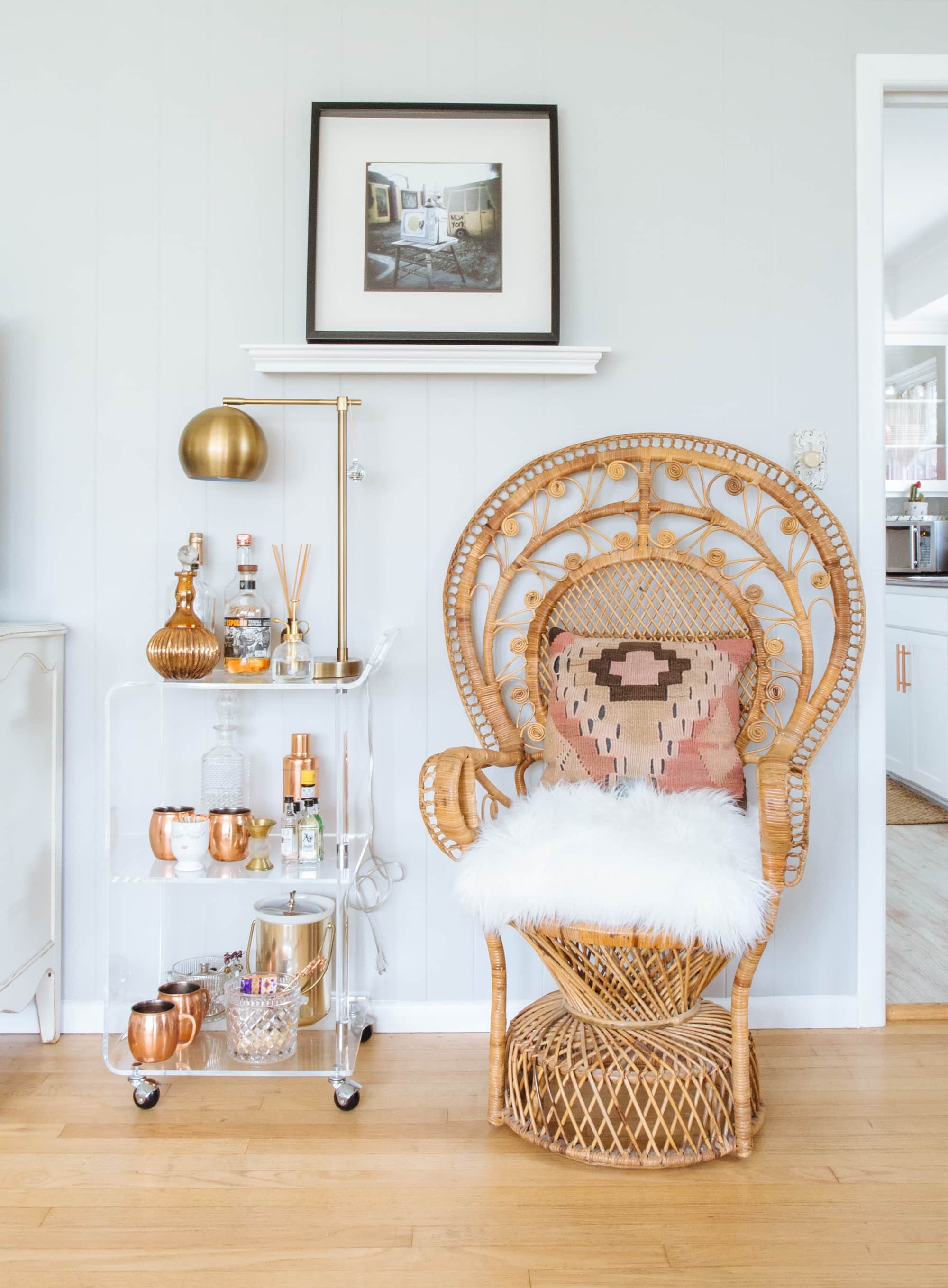 These two chairs were placed in front of a rattan room divider. A string of flowers hangs over the divider, creating the perfect backdrop for portraits or fun family photos!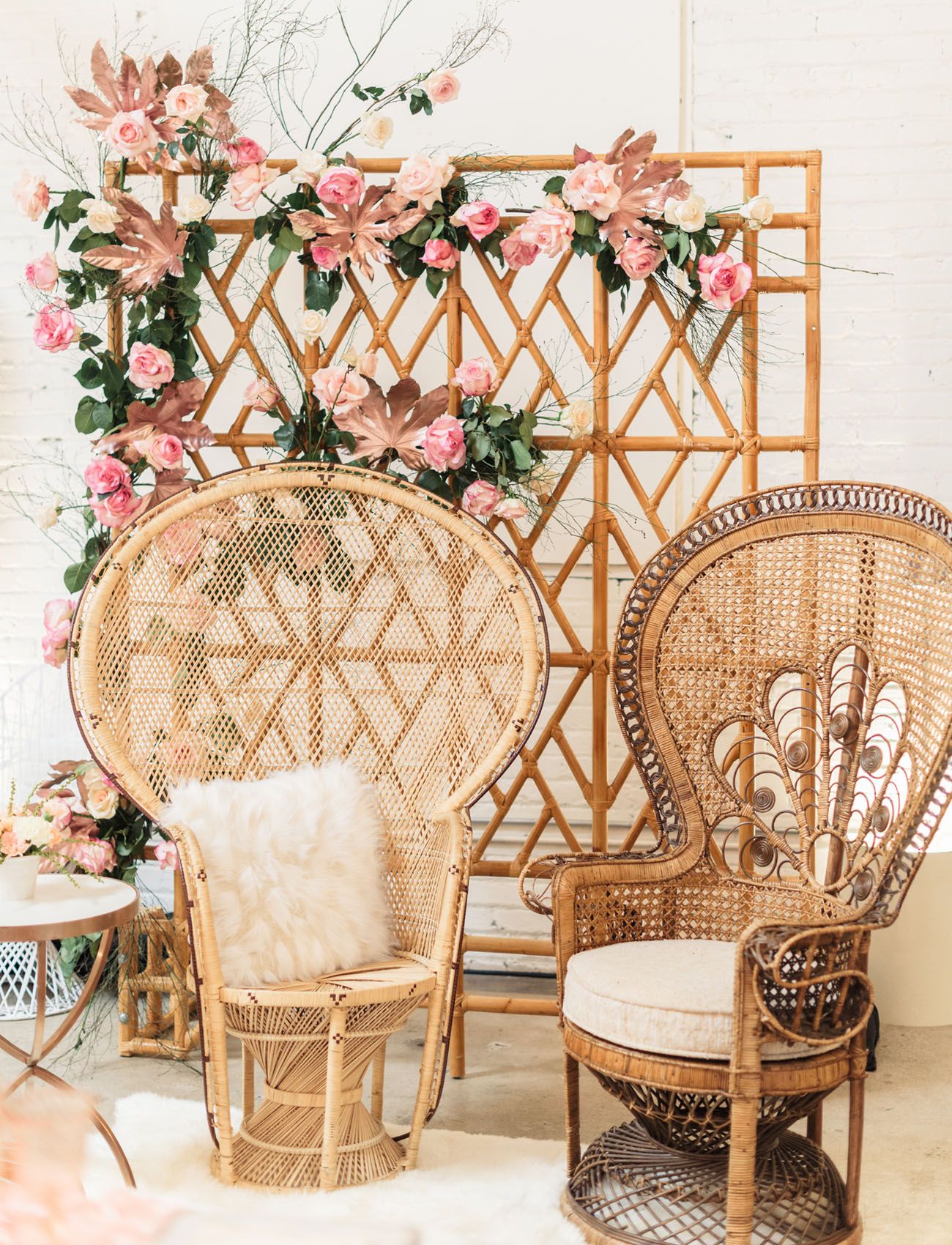 Bohemian decor is never without indoor plants! These beautiful green plants are the perfect way to accompany your statement chair:
Peacock chairs aren't exclusively bohemian. Hanging a steer skull on the wall is another interesting way to style your chair. The sheepskin cushion also adds a Scandinavian vibe to this space.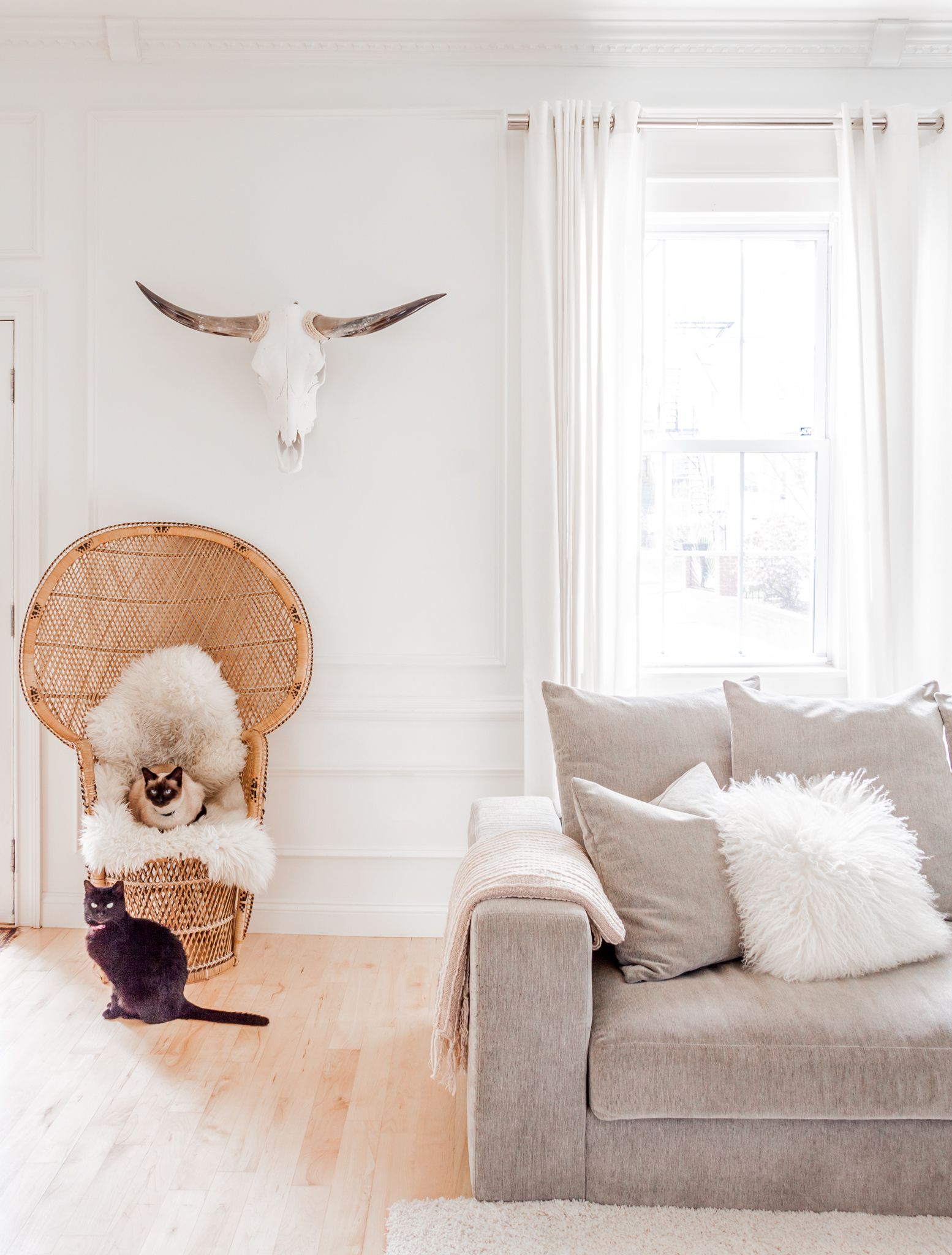 As you can see, there are many ways to style a peacock chair. You just need to take into account the style of the room in which you place the chair. Work it into your existing decor, and you can absolutely create a unique and charming space to your tastes!