When it comes to creating a complete and functional dining room, there are a few essential furniture pieces that you simply can't do without. These include a dining table, chairs, and storage furniture. With these basic pieces in place, you'll have a comfortable and stylish space to host your guests for meals, gatherings, and other occasions.
Let's dive into each of the key dining room furniture pieces!
Dining Table
Firstly, the centerpiece of any dining room is undoubtedly the dining table. It's the largest piece in the room and typically draws the most attention first and foremost.
The dining room table is where you'll gather with family and friends to share meals, chat, and make memories. When choosing a dining table, consider the size of your room and the number of people you'll be seating. A table that's too small can make the room feel cramped, while a table that's too large can overwhelm the space and make it hard to move around.
You may want to match the furniture to the style or aesthetic of the rest of your house when choosing a table to ensure that it fits seamlessly with your decor.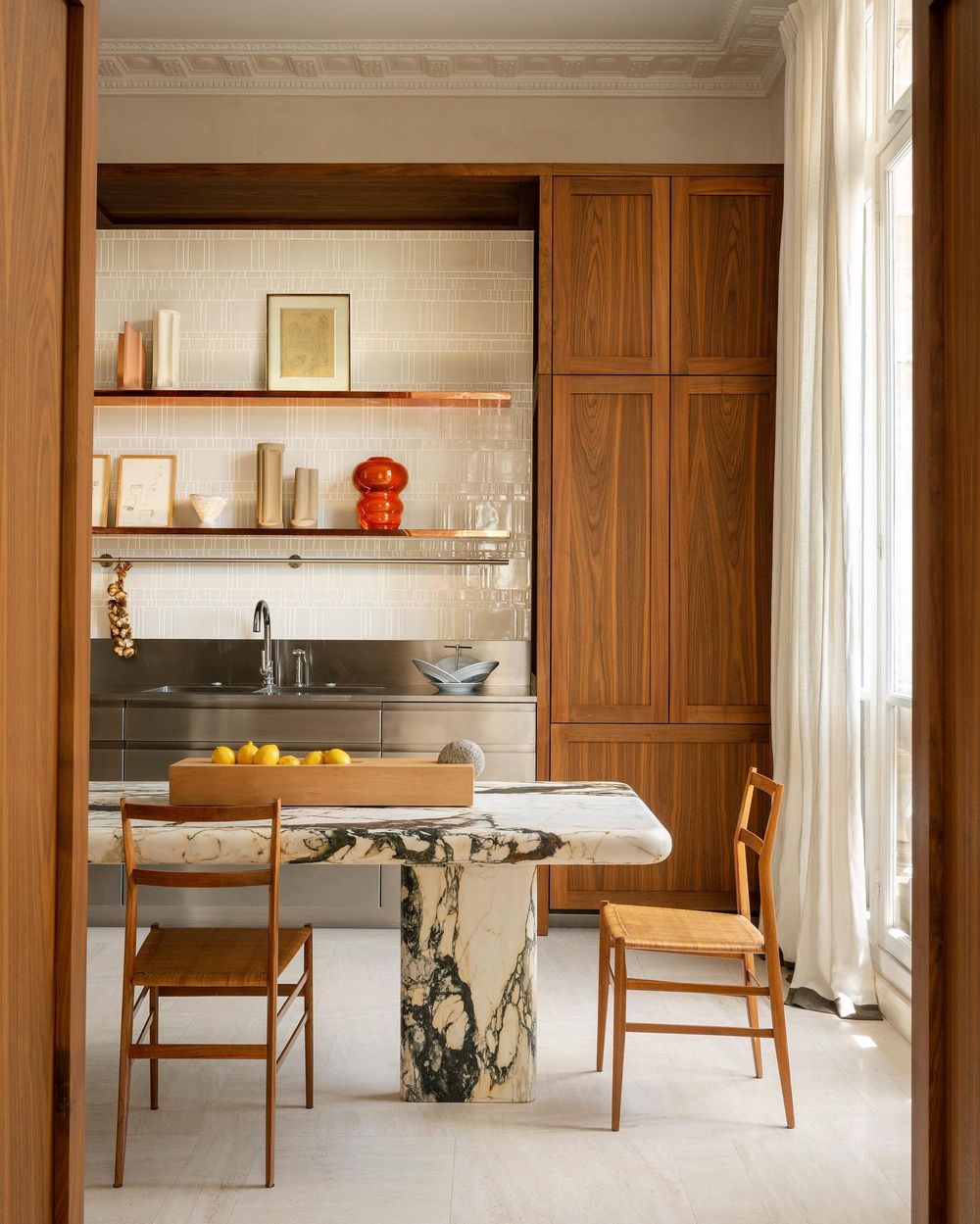 Dining Chairs
Next, you'll need to select some chic dining chairs to accompany your dining table so people can sit.
Dining room chairs should be comfortable and stylish, with a design that complements the table and the overall look of the room. Some people prefer dining chairs with upholstered cushion seats for long periods of sitting, while others don't mind more simple wooden chairs.
If you have a large family or frequently entertain guests, you may want to opt for dining chairs that can be easily stacked or folded away for storage.
Storage Furniture
Lastly, you should probably add at least one piece of storage furniture to your dining room to keep your space organized and tidy.
A sideboard – or a buffet as it's called in the dining room– or hutch can provide extra storage for larger dishes you don't use as often, expensive linens, and other dining essentials you use less frequently.
If the hutch has glass-paneled doors, then these pieces can serve as a decorative element, allowing you to display your favorite tableware and accessories.
---
By selecting dining room pieces that are both functional and fit your style, you can create a welcoming and comfortable space for meals, gatherings, and entertaining at home!