One of the most versatile design decisions you can make for your home office is to choose one of the many beautiful neutral office chairs for your space! A neutral desk chair will fit in nicely with almost any decor theme in your home. Of course if neutral decor is your thing, then you're already in the right frame of mind!
I love neutral decorating because it creates a calming atmosphere in the home – perfect for relaxing and creating a tranquil work environment.
Neutral decor is underrated in the design world and it often gets written off for "boring!"
That couldn't be farther from the truth. When it comes to your home office, you don't want an overly distracting space anyway. Your workspace should be a place for you to clear your mind and stay focused on work. With more and more people working from home these days, the office is becoming a common room to redesign this year!
Neutral Office Chairs
The office chair you choose should be comfortable and stylish. It should carry you through your day and allow you to do your best possible work. It may be height adjustable, have a swivel base, and offer arm rests for arm support. There are many options to choose from. Neutral toned office chairs will come in colors like ivory, beige, or brown. Let's take a look at some of our favorites below!

I would love to do my daily work in this gorgeous neutral office space!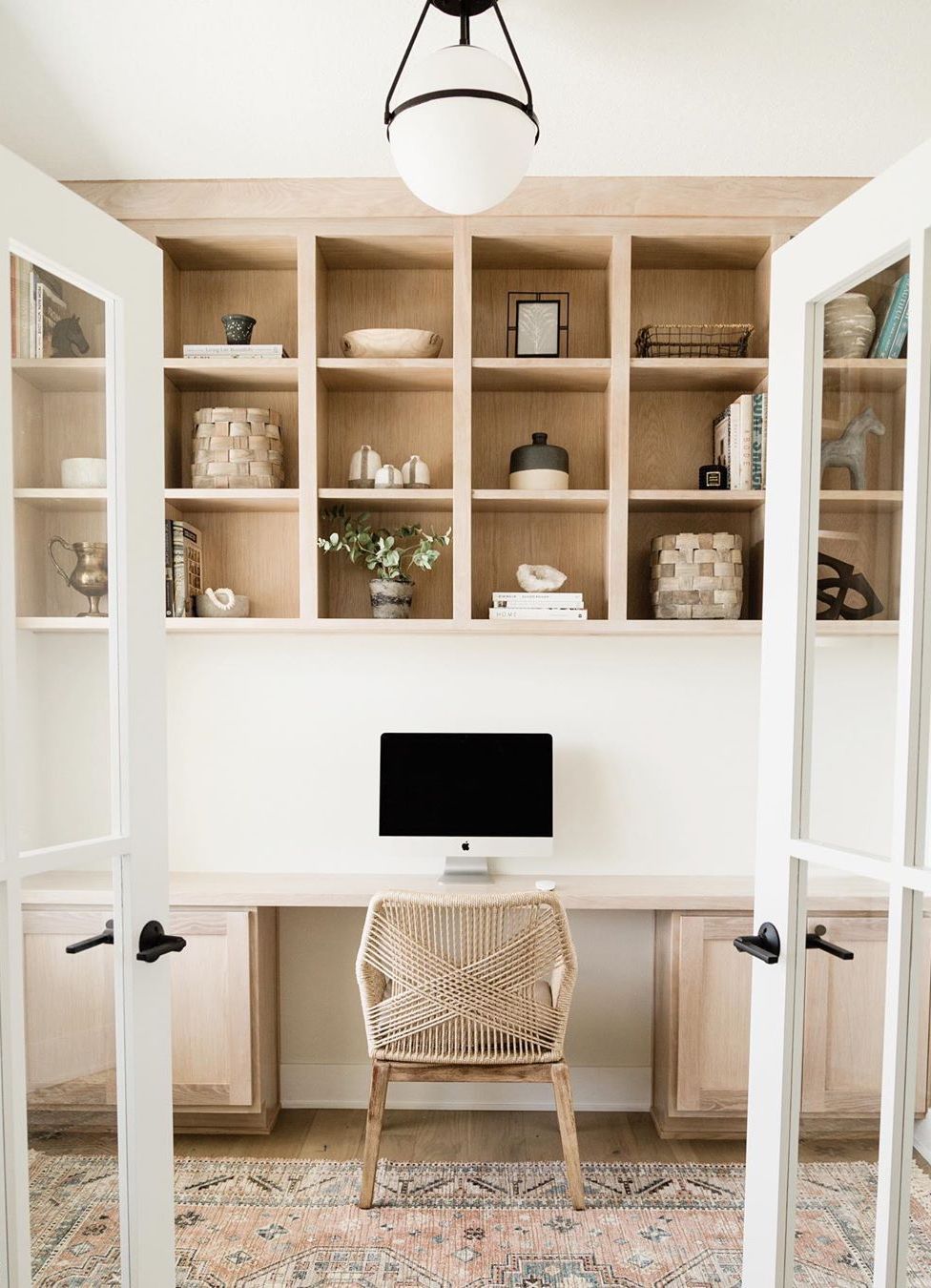 More Neutral Decorating Ideas
I hope this post helped you find the perfect beige or white office chair. If you love neutral home decorating, then don't miss our other guides on how to find neutral furniture and decorations for your home. We love this calming, earthy, decor style.