With more and more Americans working from home, lots of telecommuters are looking for the perfect modern office chairs for their home offices! In order to be as productive as possible while working from home, you must choose an office chair that is comfortable, modern, and practical.
The office chair is one of the major design decisions you will make for your home office. In addition to the right desk, it's a key component for your space. We are here to guide you and help you curate the most productive working space possible.
Modern Office Chairs
When it comes to choosing the right office chair for your needs, be sure to consider your height, need for back support, swivel capability, and whether you'd like armrests.
If you are on the tall side, you may want to pick an office chair with an adjustable height – especially if you share that chair with someone in your house that is shorter than you! Being able to adjust the height of the office chair will ensure everyone who uses it feels comfortable.
A curved back on an office chair will help provide necessary back support for long work sessions at home. A swivel base will allow you to move around easily, slide in and out from under the desk, and generally allow mobility if your desk is on the longer side. Arm rests can be helpful to relieve stress from your body, as well.
As you can see there are many characteristics to consider when it comes to choosing the perfect modern office chair. You can always count on modern decor to give a sleek and contemporary look to your home!
Here are a few examples of modern home office chairs in beautiful contemporary home offices! Beige and white are popular colors for a sleek and modern home office design.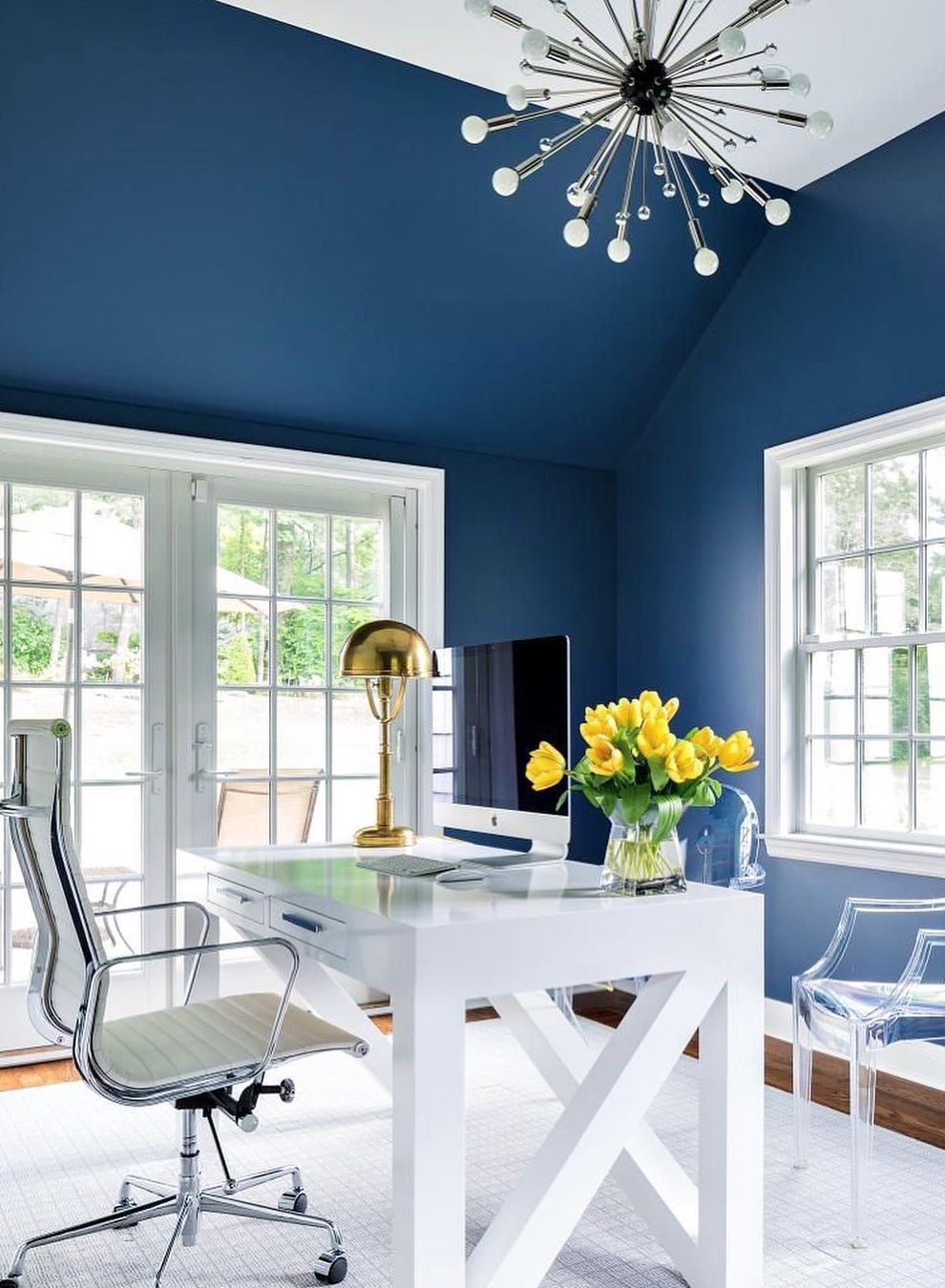 I hope this article helped you find the perfect modern office chair for your home!
Modern Office Decor
Please continue reading our modern home decor and furniture guides below! We can help you curate a perfect modern space you love.