The mid-century modern decorative style is timeless and elegant. Even if you're not a fan of retro style, the simple design of mid-century modern dining chairs make them perfect for any space. Some chairs are made of dark walnut wood, and others are upholstered in beautiful velvet fabric, but they all exude a charm that makes us fall in love with mid-century modern decor!
If you are furnishing your dining room for the first time, then you'll probably need a good set of dining chairs. When looking for dining room chairs, it's important to consider how many you need, the size of your space, and the table with which they will be paired.
Since dining chairs are often bought in pairs of 2, 4, 6, or 8, the delivery will be bulky and you might need some help getting all your chairs inside the house quickly. Some chairs come pre-assembled, while others may need to be assembled by hand. Check the instructions before purchasing to make sure you're ok with the assembly if it's required!
Here are ten perfect mid-century modern dining chairs for your dining room:
Mid-Century Modern Dining Chair Inspiration
Let's take a look at how you can style your new mid-century modern dining chairs at home.
This nordic style dining room features warm brown chairs and a matching dining table.
The gray seat cushions of these dining chairs create a nice contrast with the dark brown wood of these chairs and table. The dark blue accent wall adds a dramatic touch to the space.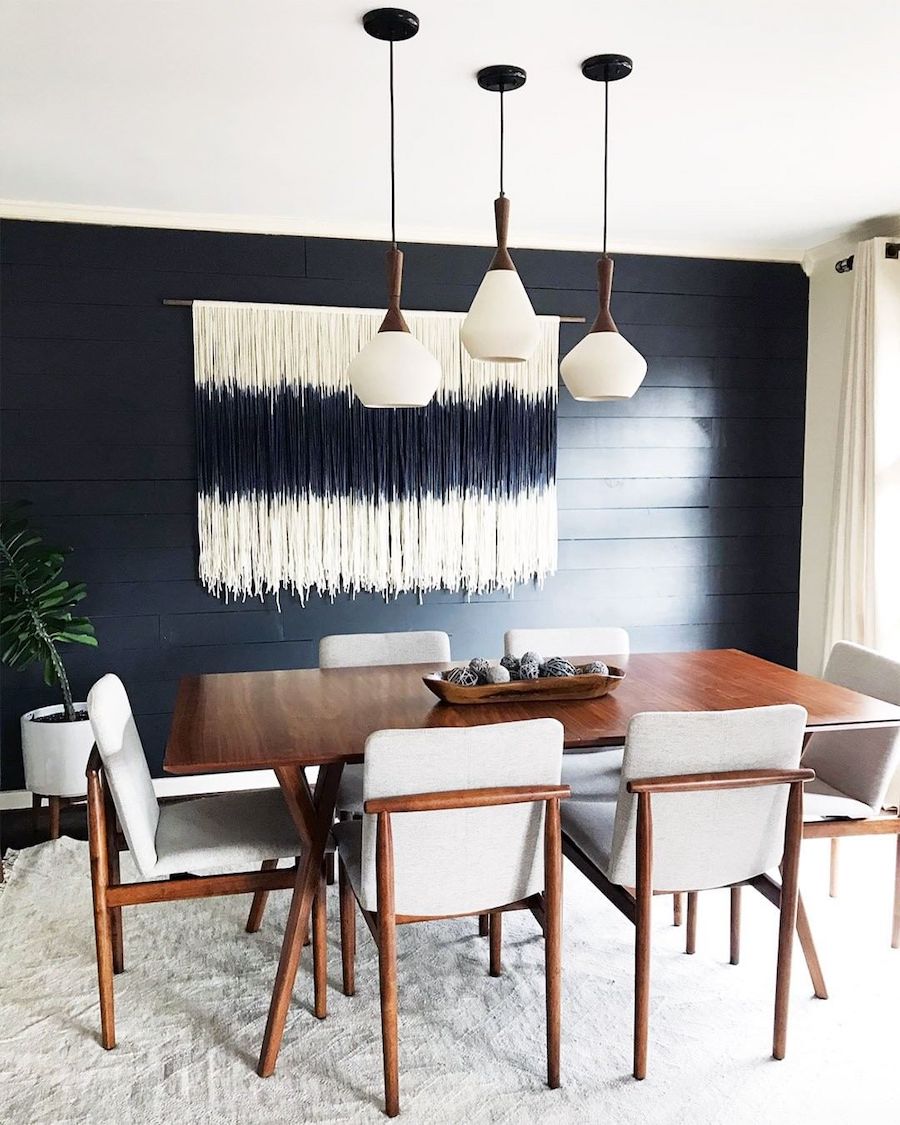 The royal blue seat cushions on these dining chairs create a dramatic impression. The wooden buffet completes the look of this dining room.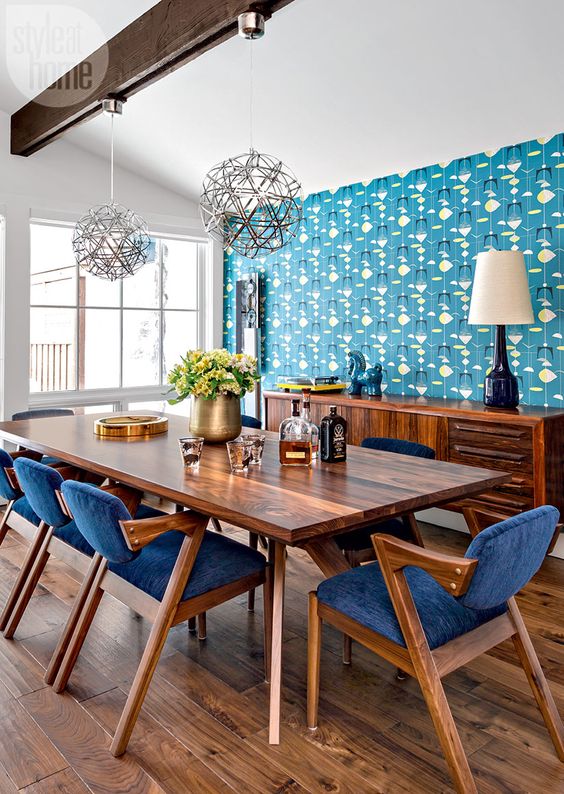 This room is almost Scandinavian, showing that these chairs can work in a variety of decor themes. The rounded wood of the chairs adds a unique touch.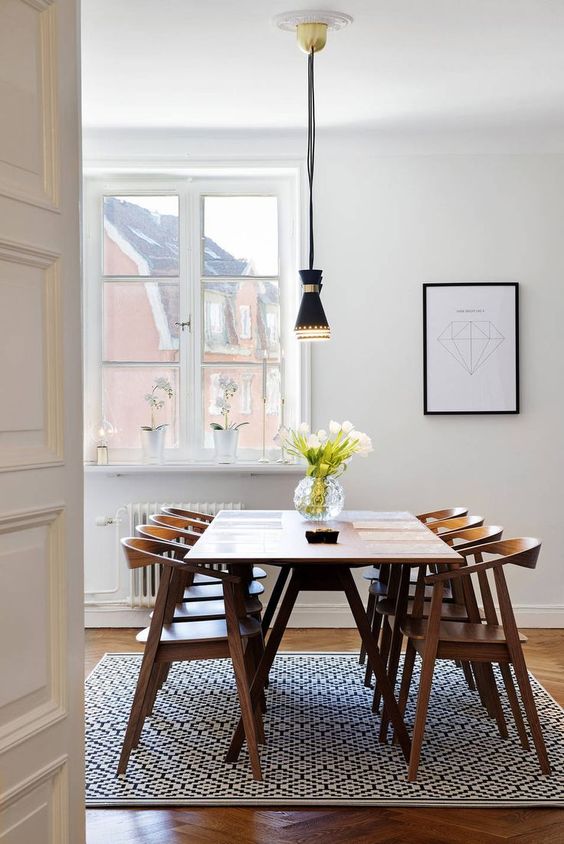 I love the hanging plants in the background of this dining room!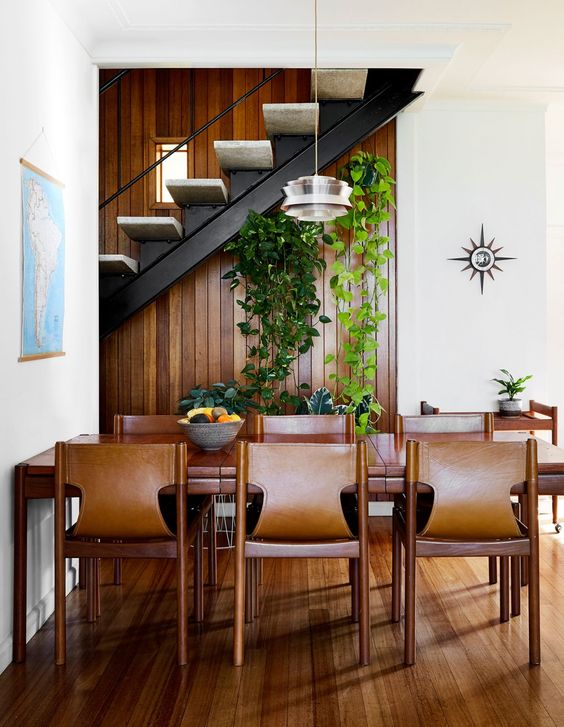 A white dining room hutch pairs perfectly with this dining room.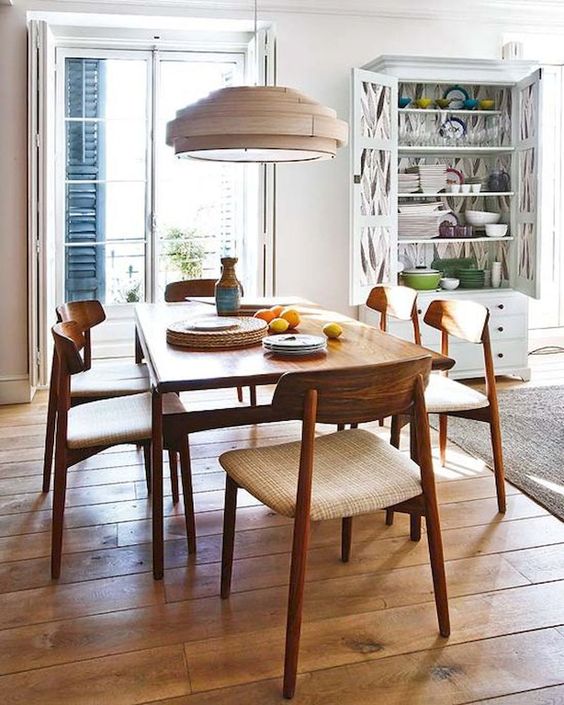 A bright yellow area rug gives this dining room all the coolest retro vibes!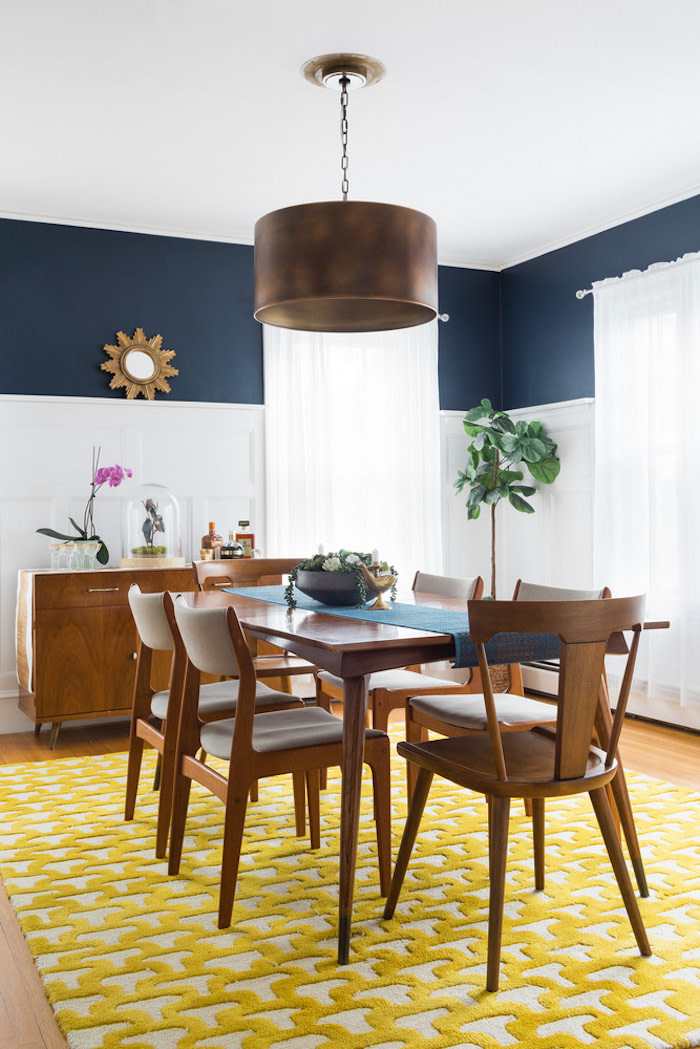 Emerald green chairs give this dining room a royal flair.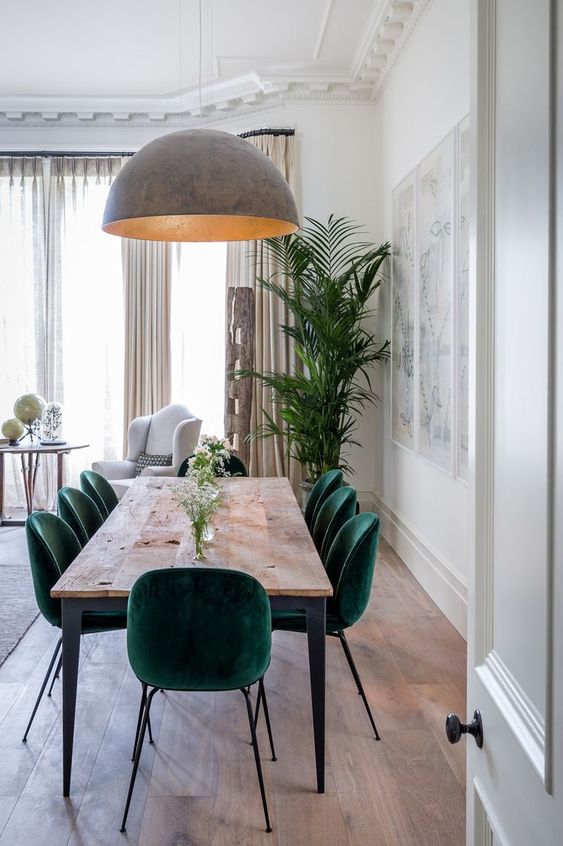 Never underestimate the power of solid-colored dining chairs to spice up a dining room like this one: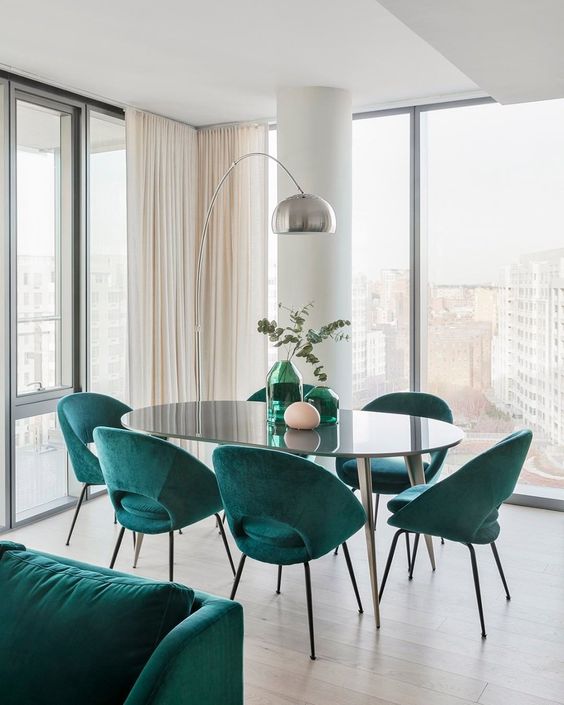 I hope this post was helpful for you in selecting the perfect mid-century modern dining chairs for your space. Mid-century modern vibes are easy to come by once you know where to look! Would you put mid-century dining chairs in your dining room? Don't hesitate to share your space with us by tagging us on Instagram: @curatedinterior
Read more about mid-century modern dining room furniture and decor:
Happy decorating!