Mid-century modern chandeliers have shown lasting power in-home lighting trends. Their eye-catching designs were never before seen when they were introduced in the 1950s. From starburst chandeliers to straight brass rods, mid-century chandeliers have defining characteristics that grab your attention.
Chandeliers are popular home lighting choices. They can evenly illuminate a room when hung from the center of the ceiling. They also provide a focal point for your design. They are typically hung in rooms with very high ceilings.
Mid-Century Modern Chandeliers
Take a peek at these 19 gorgeous mid-century modern style chandeliers to light up your home! We've selected brass and gold-finished chandeliers, the finish of choice for the time period! Brass is certainly having a moment in the decor world, so any of these chandeliers would be a fabulous on-trend choice for your home.
Most are reasonably priced coming in at less than $400 each. The majority are under $300.
Mid-century modern decor is a popular choice for contemporary homes. People are drawn to the simplicity of this retro design style and the practicality of each piece of furniture and decor.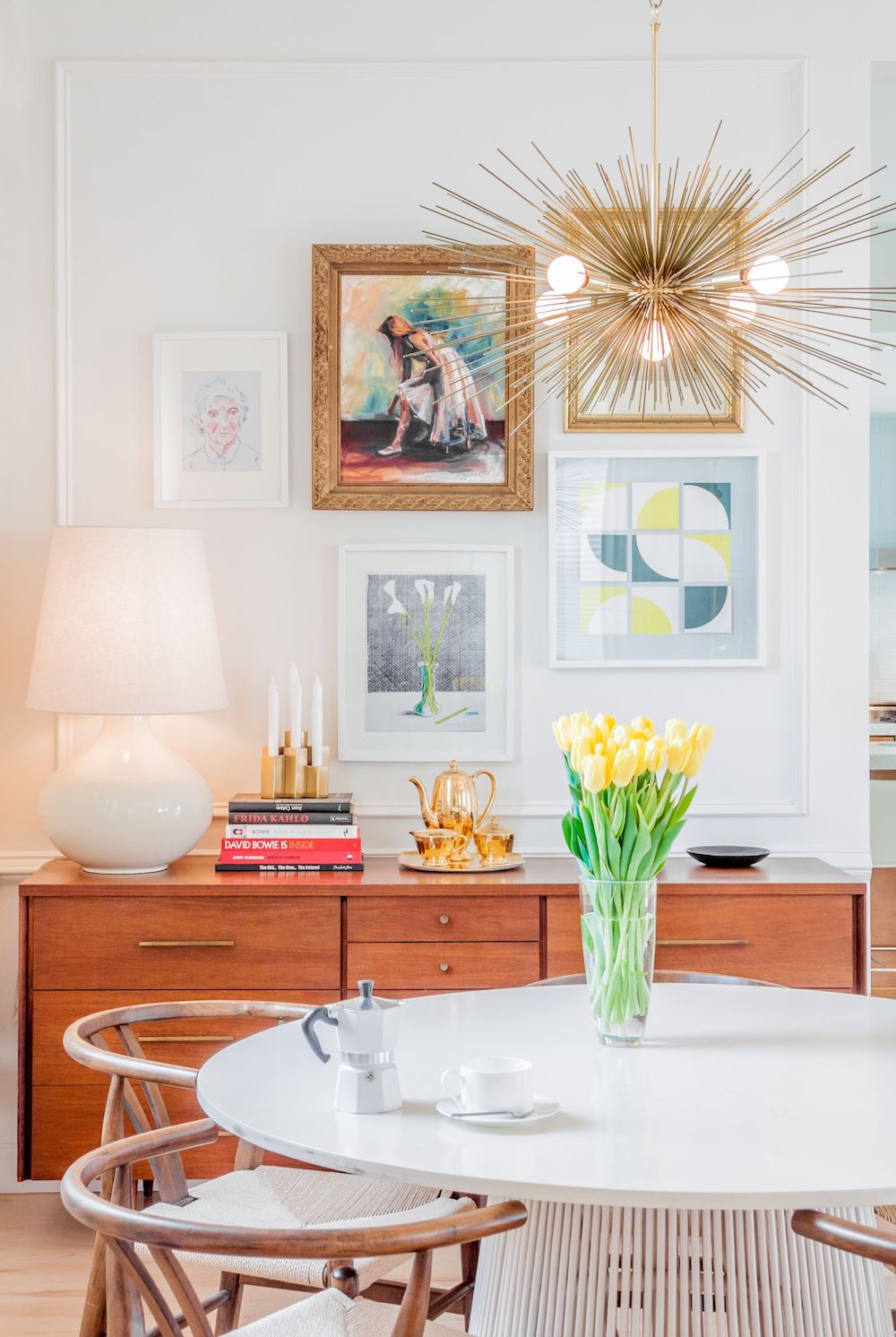 I hope this post helped you during your home lighting design process!
Pin this for later:
If you love mid-century modern decor as much as we do, then don't miss these articles on how to curate the perfect mid-century look in your home: