When you start designing an industrial dining room, you'll need to think about shopping for industrial dining chairs to pair with your table.
Tolix chairs are perhaps the most well-known of all industrial dining chairs. This classic metal chair has been popular for decades and remains a reliable choice for getting the industrial look. You can find tolix chairs in a myriad of colors and finishes.
When shopping for industrial furniture, you want to look for pieces that are lightly distressed and crafted from a metal or wood base. Often, these materials will be used together to form a piece of industrial furniture. Worn leather is another material you will often find in industrial home designs.
We've searched near and far to find you the most interesting industrial dining chairs on the market.
Best Industrial Dining Chairs
Industrial Dining Room Inspiration
A common theme in industrial dining rooms is to mix and match various chairs and even stools with different shapes and colors. You can feel free to do the same, and we've shared a variety of dining seating options to help you do that! Here are some more dining rooms to give you inspiration.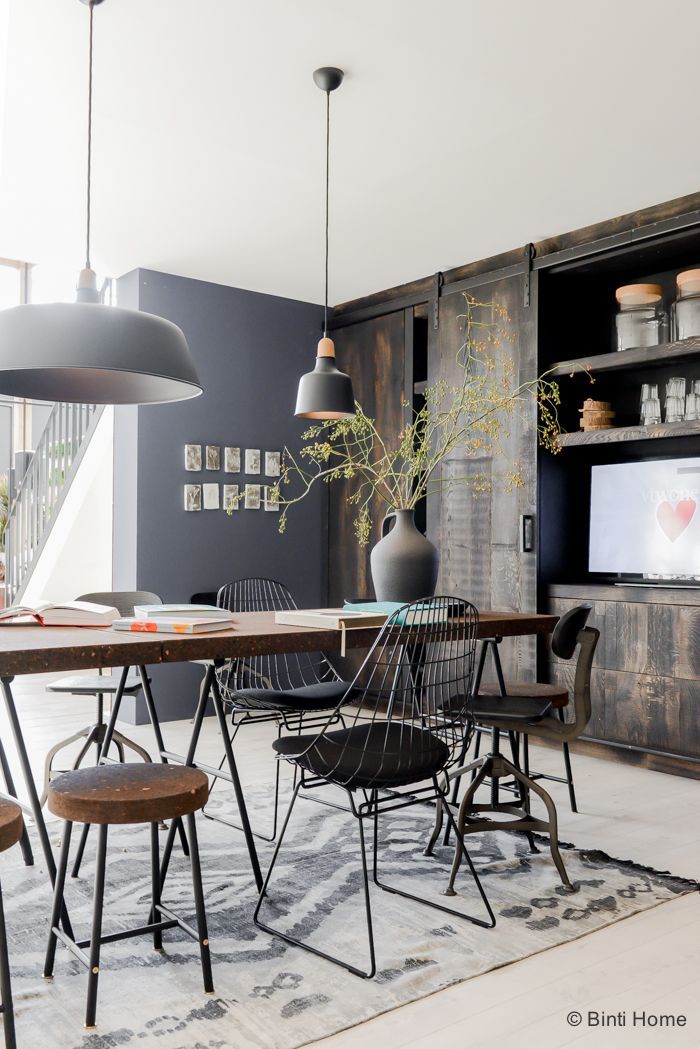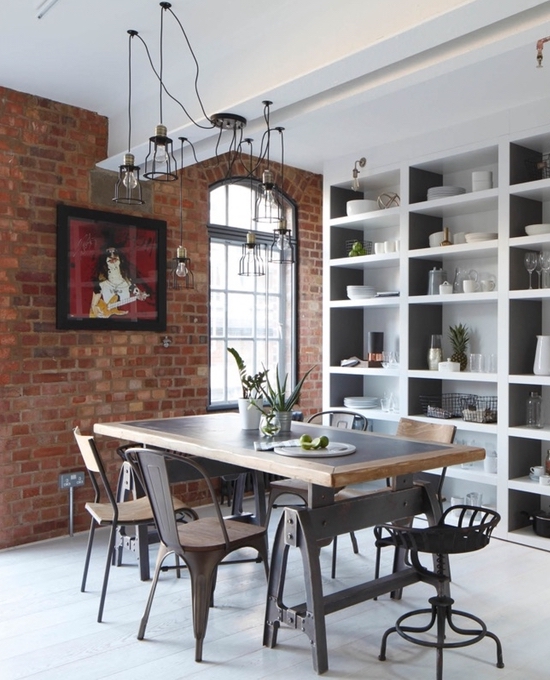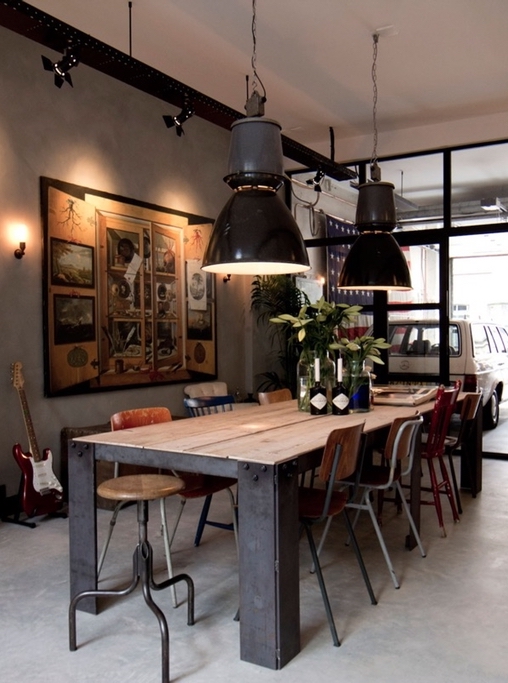 More Industrial Style Decor Ideas
I hope you found this article useful in curating the furniture for your perfect industrial dining room!