Creating a breakfast nook with rustic, stripped-back architectural accents and details adds a unique twist to any home. Some of the most common materials you can expect to see in an industrial-styled home are bare bricks, metals, recycled materials, and wood.
Industrial Breakfast Nooks
A breakfast nook should be less formal than a dining room. It should have a cozy feel while being functional. Most kitchens don't have a lot of extra space to play around with, so we have compiled the warmest and best industrial breakfast nook ideas to try. Take your space to the next level with these cutting-edge industrial-style breakfast room designs. Let's take a look.
Metal Tolix Chairs
Metal Tolix chairs have become a staple in industrial farmhouse decor. These chairs were originally designed in France and continue to be produced all over the world today. The first Model A Tolix chair was designed in 1934 and remains a part of the MOMA (Museum of Modern Art) collection. They work well as quirky seating.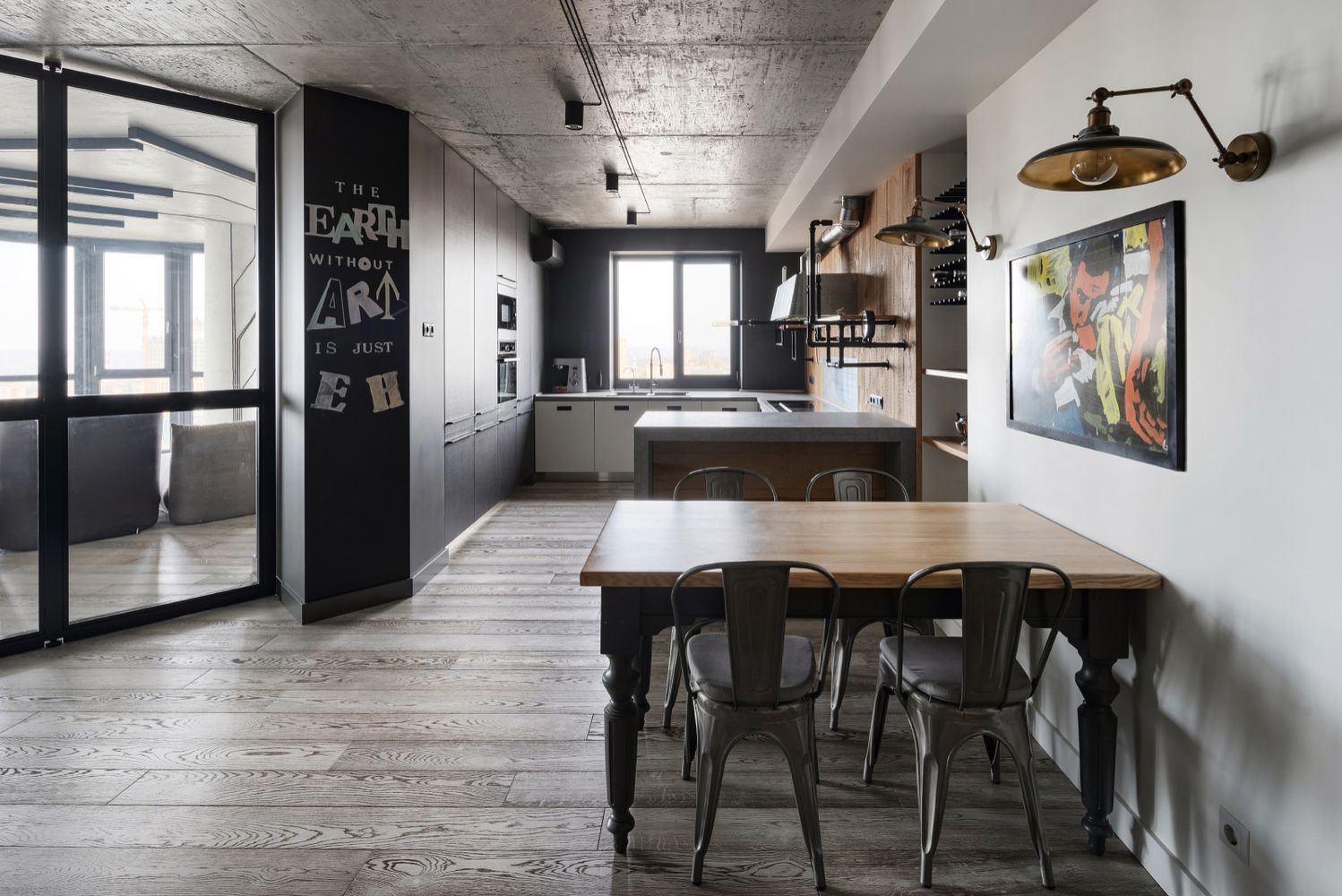 Brick Accent Wall
An exposed brick wall is rustic and trendy. There are many ways to incorporate this trend into your breakfast nook. You can restore an existing wall or make a new one. If neither of these options suits you, opt for a faux brick cover. A brick accent wall brings dimensions and depth to your breakfast nook. If you are aiming for shabby chic interiors, whitewashed bricks fare perfectly. The industrial look of the brick will contrast well with your cabinetry and help pull all the decor elements together.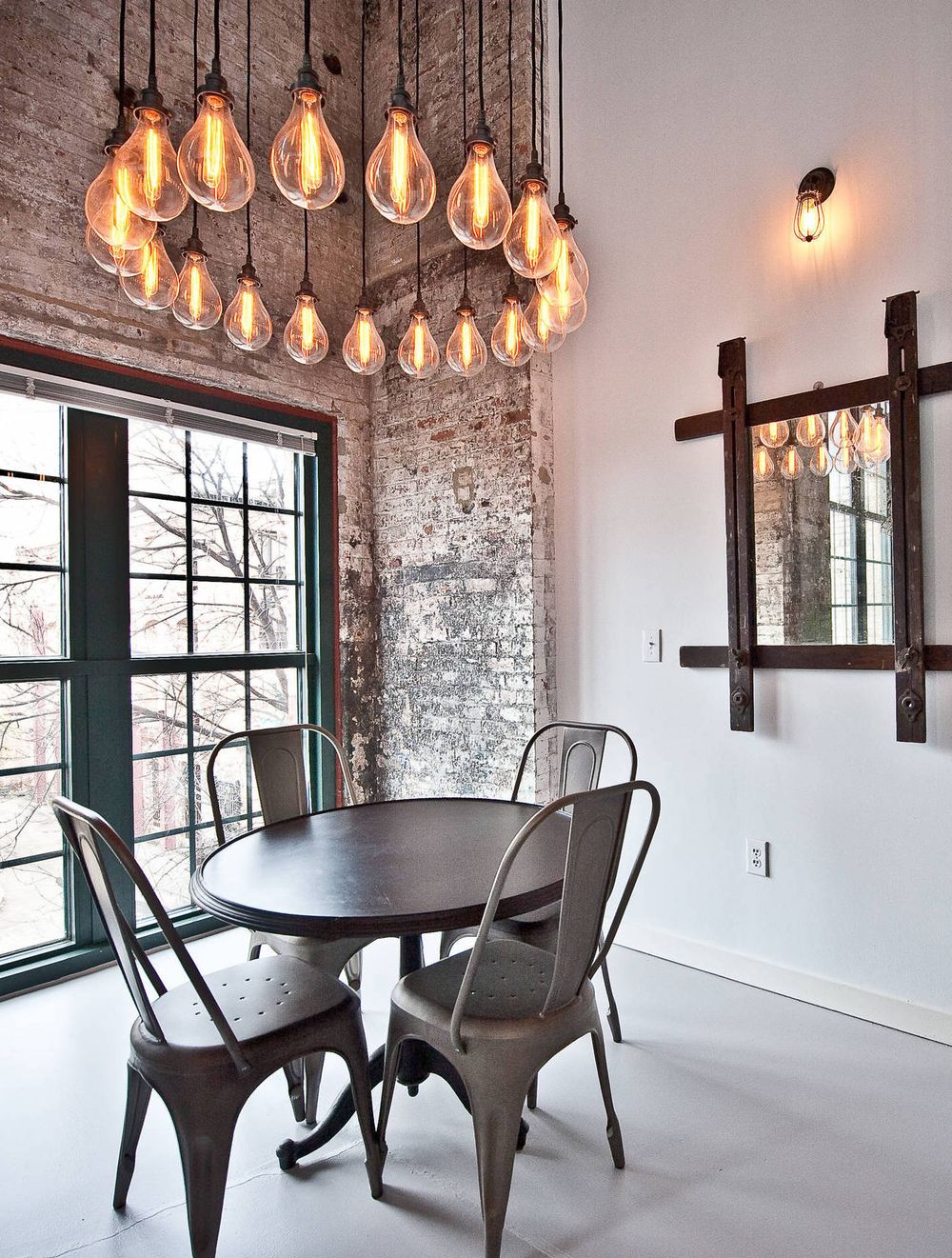 Metal Lighting Fixtures
Metal pendants and farmhouse chandeliers are the perfect way to lighten up your space while staying consistent with your industrial theme. The rustic tones of the metal look best in copper and gold. There are other colors that work well with metal fixtures but it all depends on your aesthetic and which tones you prefer.
Army Green Cabinets
Army green cabinets, also called olive green, have become a popular alternative to traditional white cabinets. The green color comes in many hues ranging from sage to deep forest green. There is something quite bold and earthy about army green cabinets. They bring subtle, simple tones into the mix while being a stand alone piece naturally.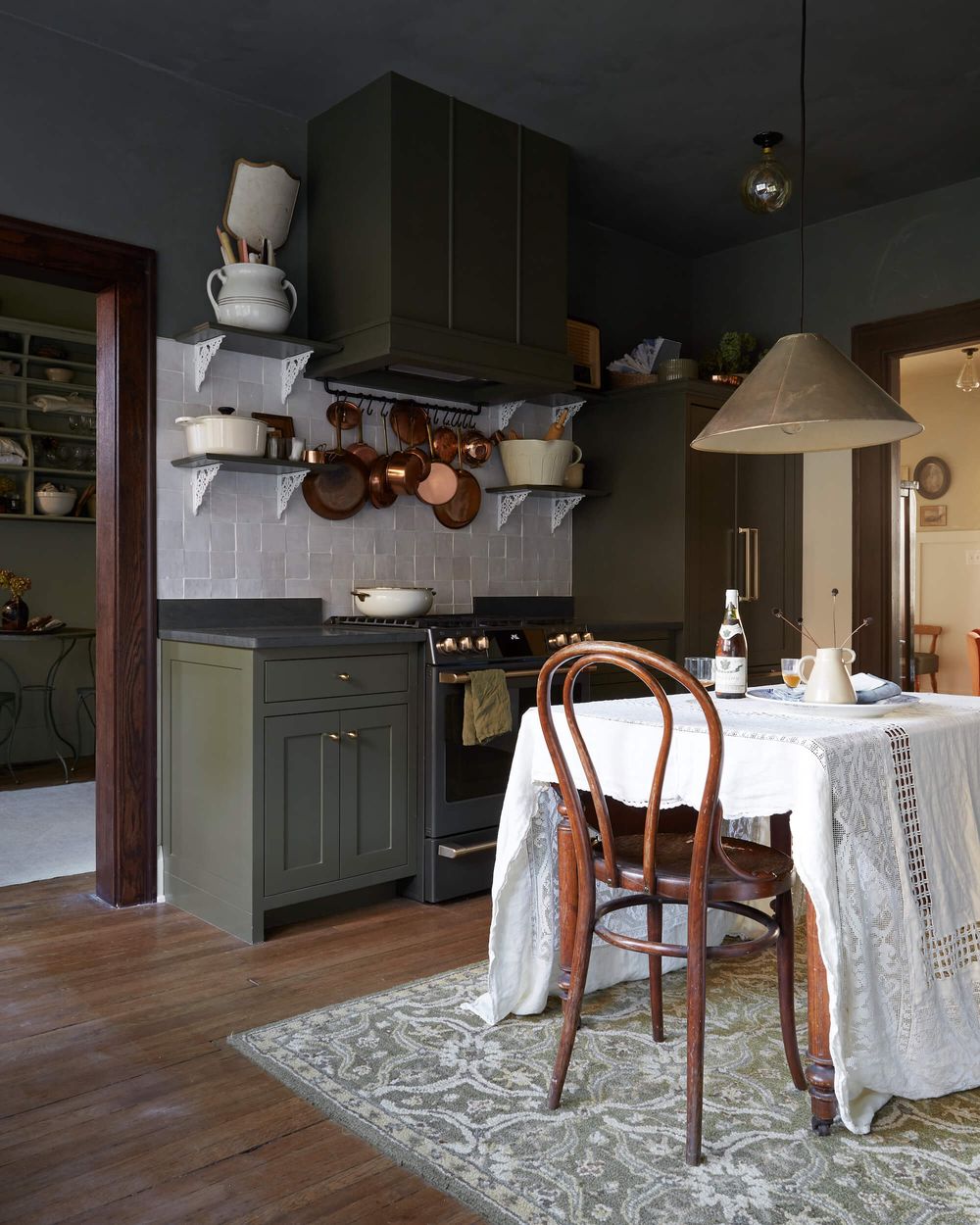 Leather Dining Chairs
When it comes to striking the perfect industrial decor balance in your home, textures are everything. That is why adding leather dining chairs to your breakfast nook is a wise decision. They add sophistication to your space. Furthermore, leather dining chairs are very durable and practical, thus lasting for years to come. They will never go out of style with their classic and timeless appeal.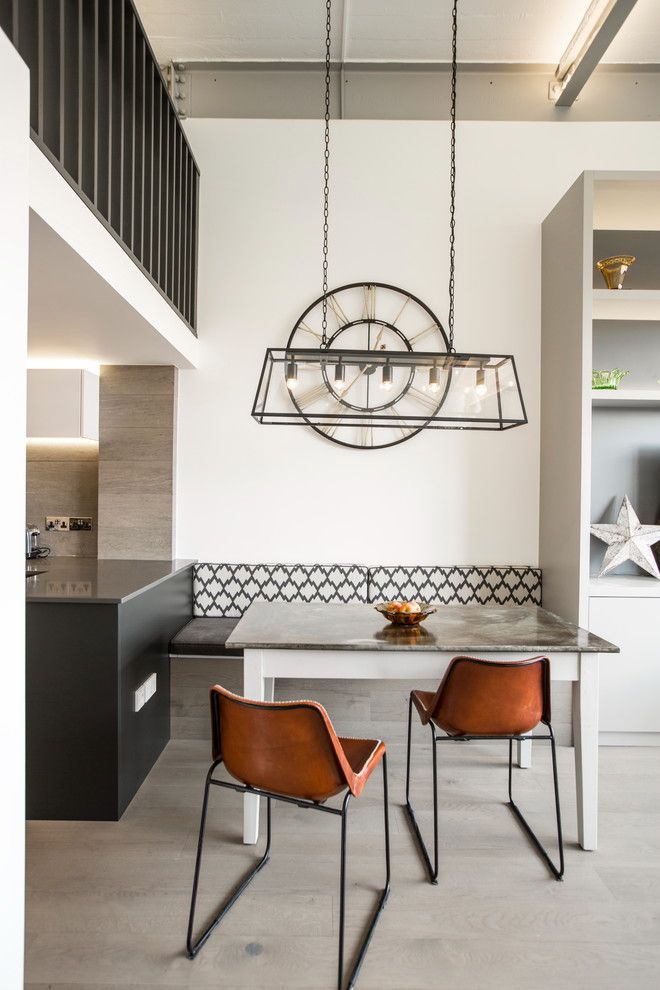 Chalkboard on the Wall with Menu
Adding a decorative chalkboard to your breakfast nook gives a rustic and comforting aesthetic. This simple decorative piece is inexpensive, yet brings ample character and charm. You can write clever breakfast dishes on the chalkboard and update it daily with your "menu." There are so many ways to play around with this versatile item and use it for fun family breakfast dishes.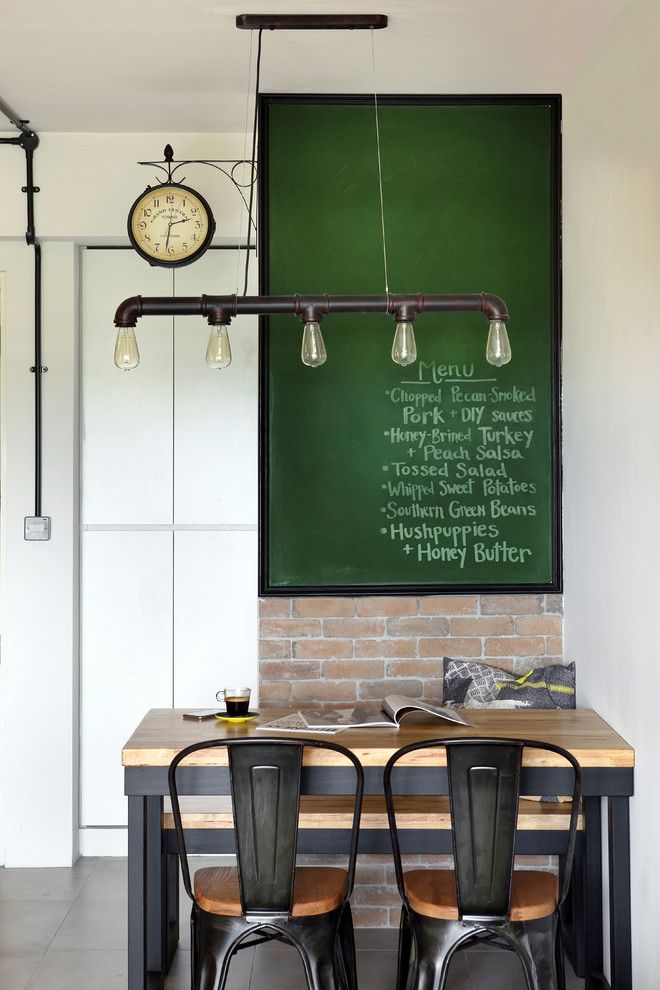 More Industrial Decor Ideas
Check out more industrial style decor ideas below!