If you want to learn more about industrial decor, then we're going to give you a quick overview of this popular decorating style reminiscent of a factory or workshop. Industrial interior design is often associated with lofts, apartments and city dwellings. However, you can take elements of this interior style and make it work in just about any type of home.
I have seen farmhouse homes with industrial design elements and I've also seen Scandinavian homes with industrial style touches. It's possible to mix industrial style with many different decorative tastes. You don't have to go full-on industrial to get elements of this style in your home.
Industrial Decor Elements
Here are the major elements of industrial decor that you will most often encounter. You can get the industrial furniture and decor featured in this post from retailers like Restoration Hardware, Wayfair and especially AllModern.
Exposed Brick Walls
Many industrial lofts have exposed brick walls to give them a rustic and factory feel. While most modern homes have drywall plastered over the original brick, exposed brick walls have come back in style in many homes beyond industrial ones!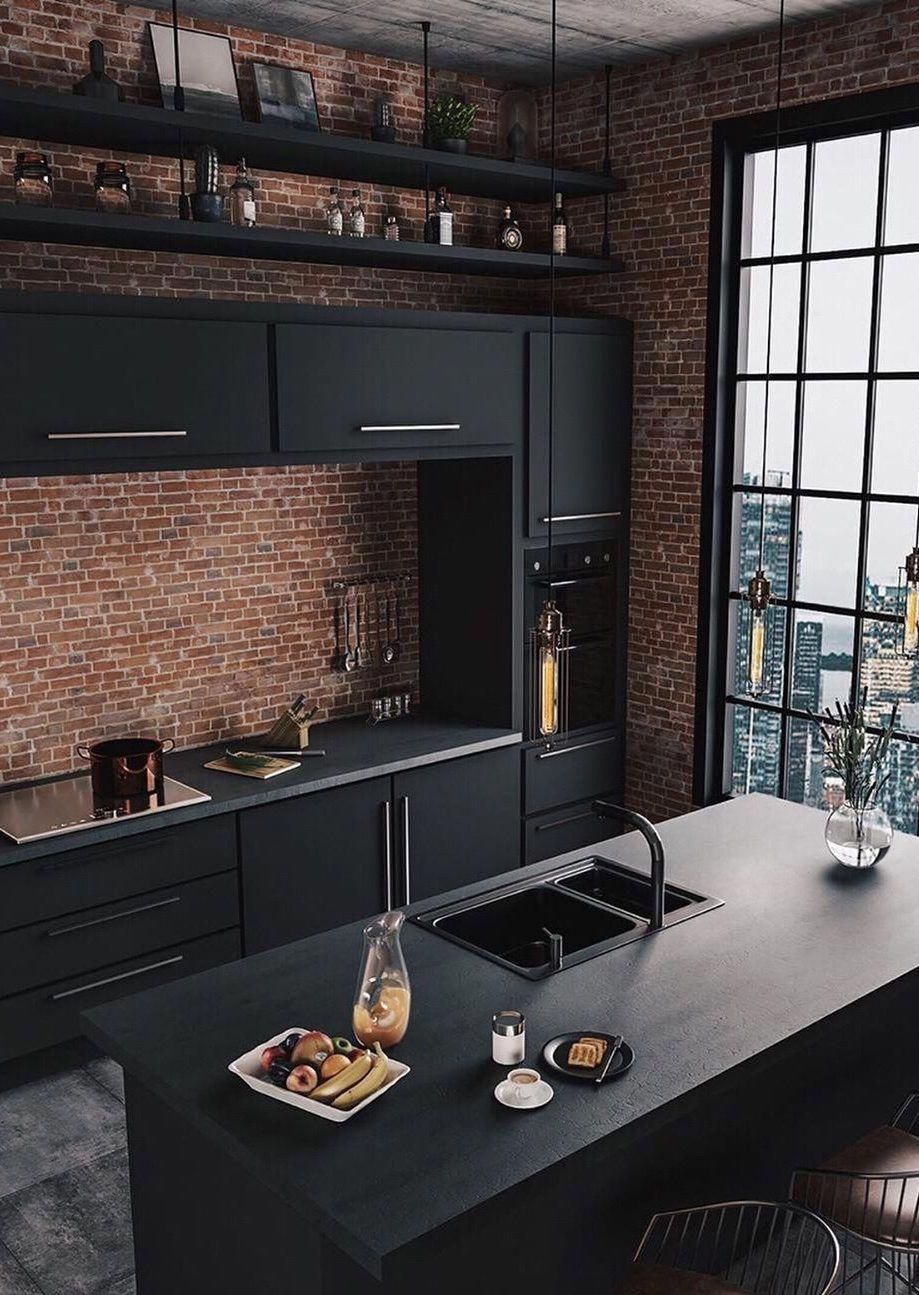 Metal & Wood
Rustic wood and exposed metal are a key combination of industrial furniture design. You can find just about any style of furniture with these pieces mixed together to create a gorgeous industrial design.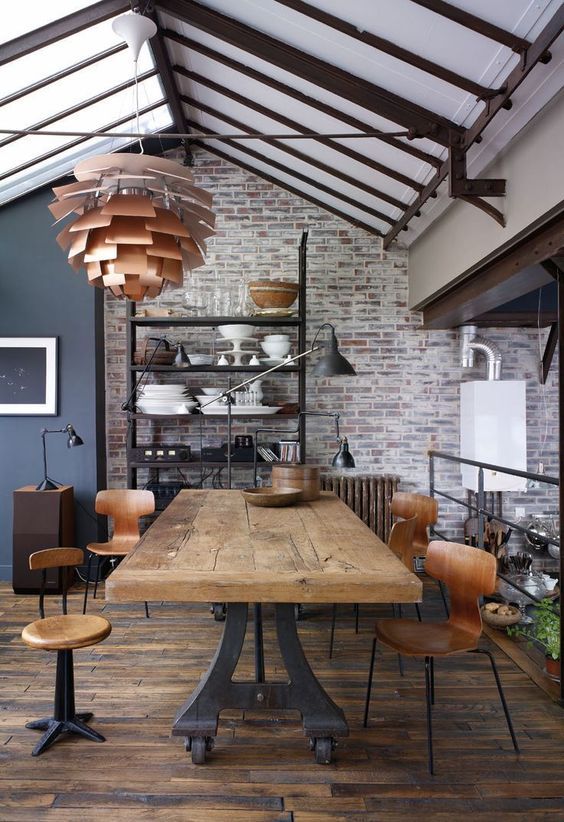 Exposed Metal Beams, Pipes and Ducts
Leaving the raw elements of an industrial space is key. To get that factory vibe, it's important to show the raw bones of the space you're working with! Showing steel beams, pipes and ducts will give the area an "unfinished" look which is exactly the industrial vibe you want.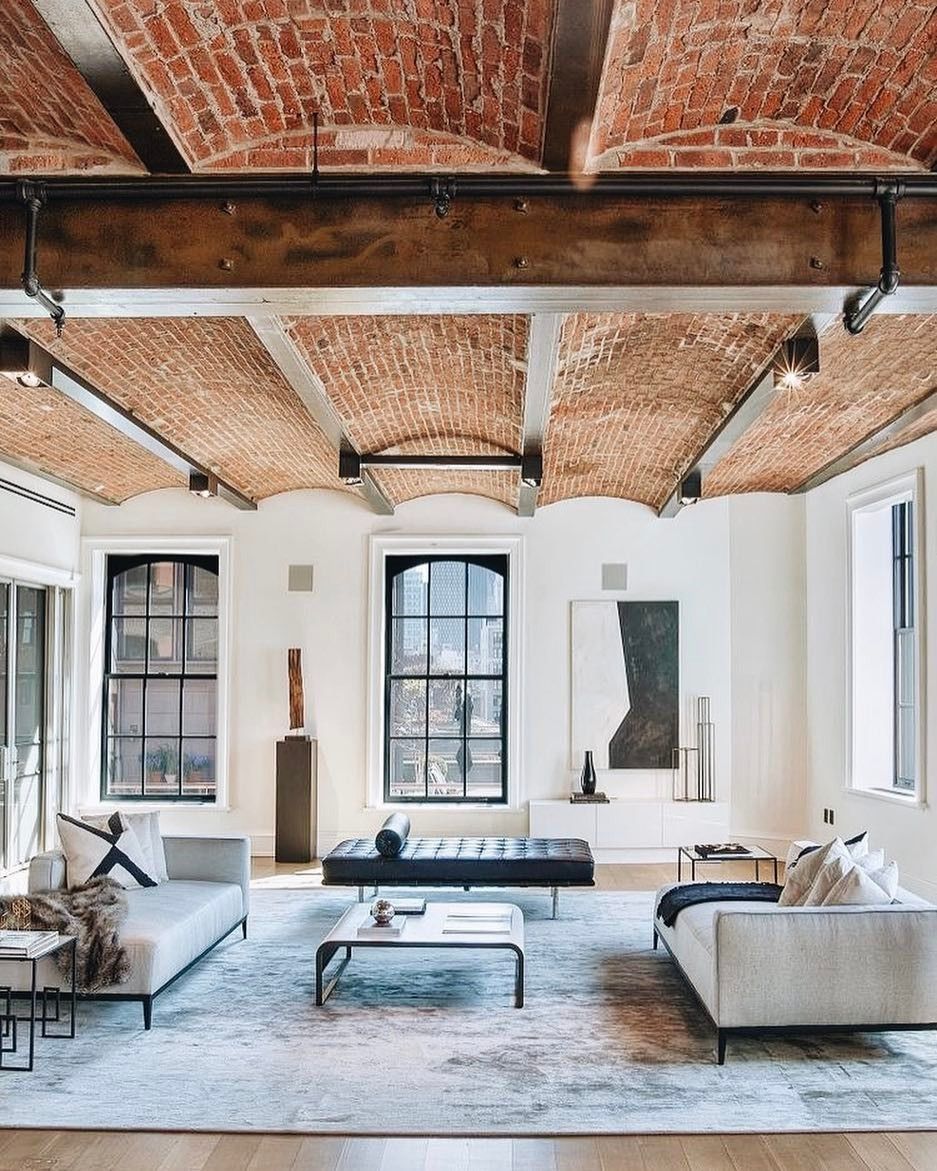 A Touch of Vintage & Antique Pieces
Industrial furniture often takes inspiration from antique or vintage design. If you can get your hands on antique pieces directly, then even better!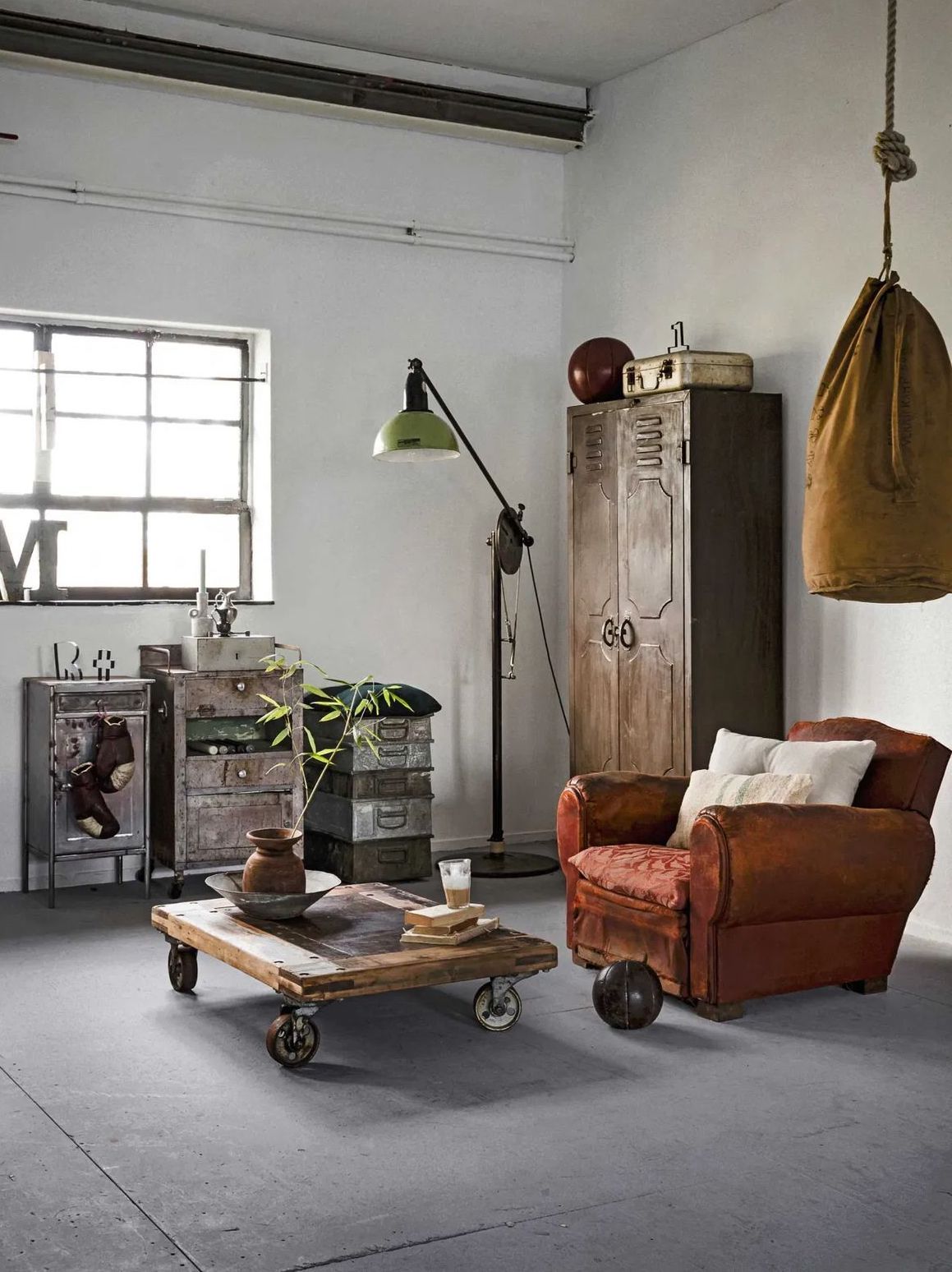 Silver Metallic Color Palette
You will rarely find bold and bright colors in an industrial space. You may find some browns and dark navy blues, but otherwise stick to a metallic color palette like silver, gray and gold.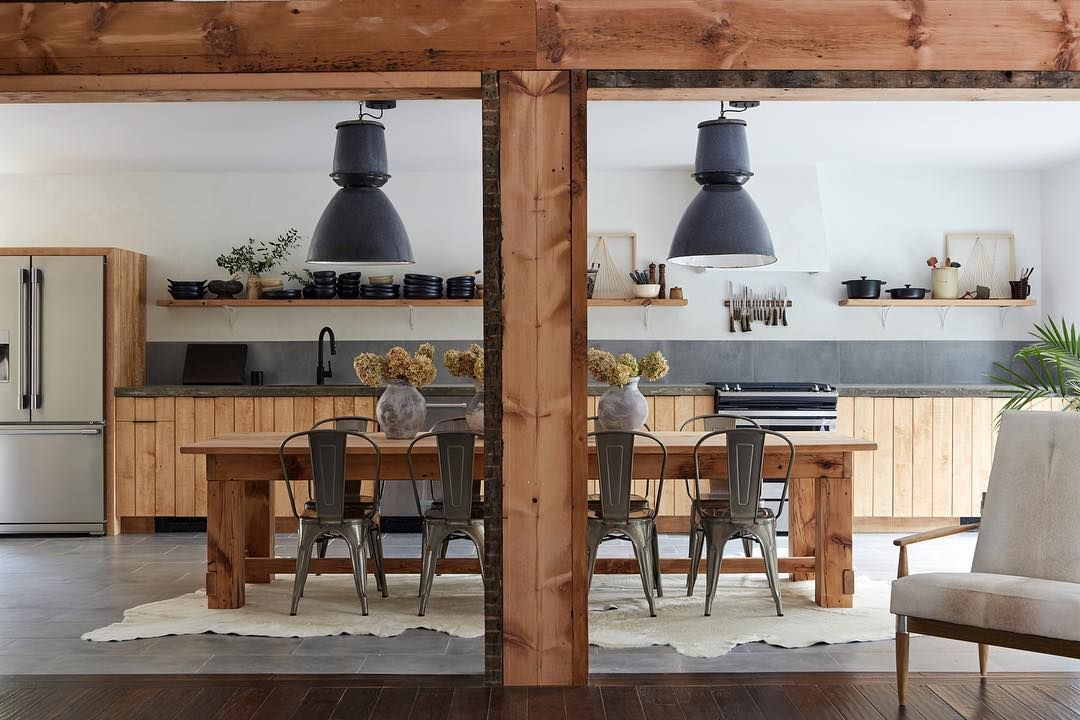 Distressed Leather
Distressed leather is key to add some warmth to an otherwise cold metal industrial space. I often see lots of distressed brown leather sofas in industrial living rooms.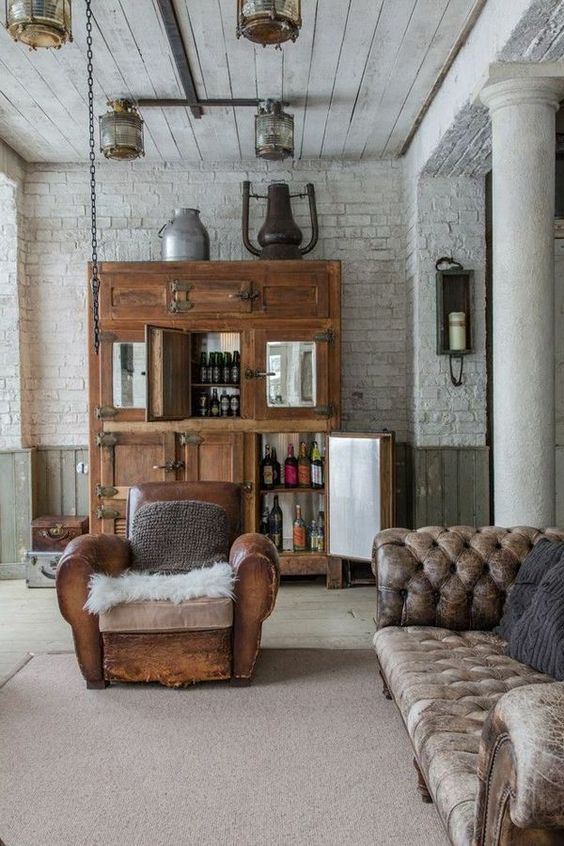 Bare Edison Bulbs
When it comes to industrial lighting, the edison light bulb is king! Companies like Schoolhouse Electric have been very popular with creating beautiful lighting fixtures using bare bulbs in their industrial designs.
Cage Lighting
Cage lighting is another popular industrial lighting trend. This type of lighting wraps metal bars around the lightbulb to form a "cage" around it.
Large Metal Dome Lamps and Pendant Lights
I've also seen many large metal dome pendants and table lamps to help illuminate industrial spaces.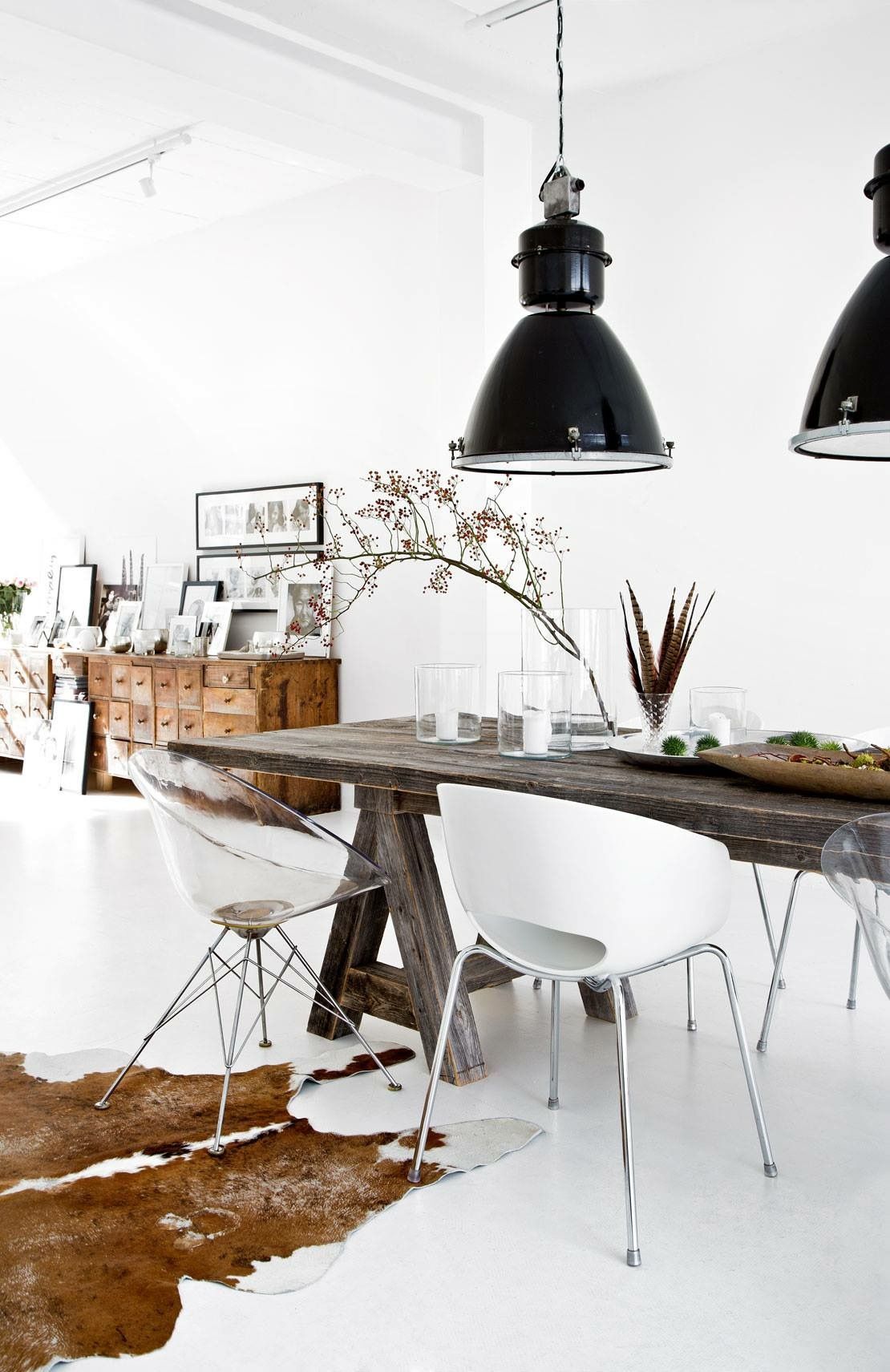 Open Layout
Since industrial interior design is inspired by large warehouses and factories, it makes sense that these homes would have an open layout to allow free movement. Large spaces with expansive floors work best for creating an open layout in your home.
Copper Cookware
Copper pots and pans will help you create that warm industrial nature in your kitchen. Copper cookware and kitchenware also gives a charming vintage vibe to your industrial kitchen.
Concrete
Lastly, I have started to notice concrete countertops, concrete floors, and other design elements in industrial homes. Concrete is typically dark gray and works nicely with different metals and woods.
I always think of Joanna Gaines and the way she loves the concrete countertops in her kitchen, but concrete was a material used in homes long before her time! After all, how many warehouses and storage spaces have concrete floors and walls? It's a truly industrial style material that won't be going away anytime soon!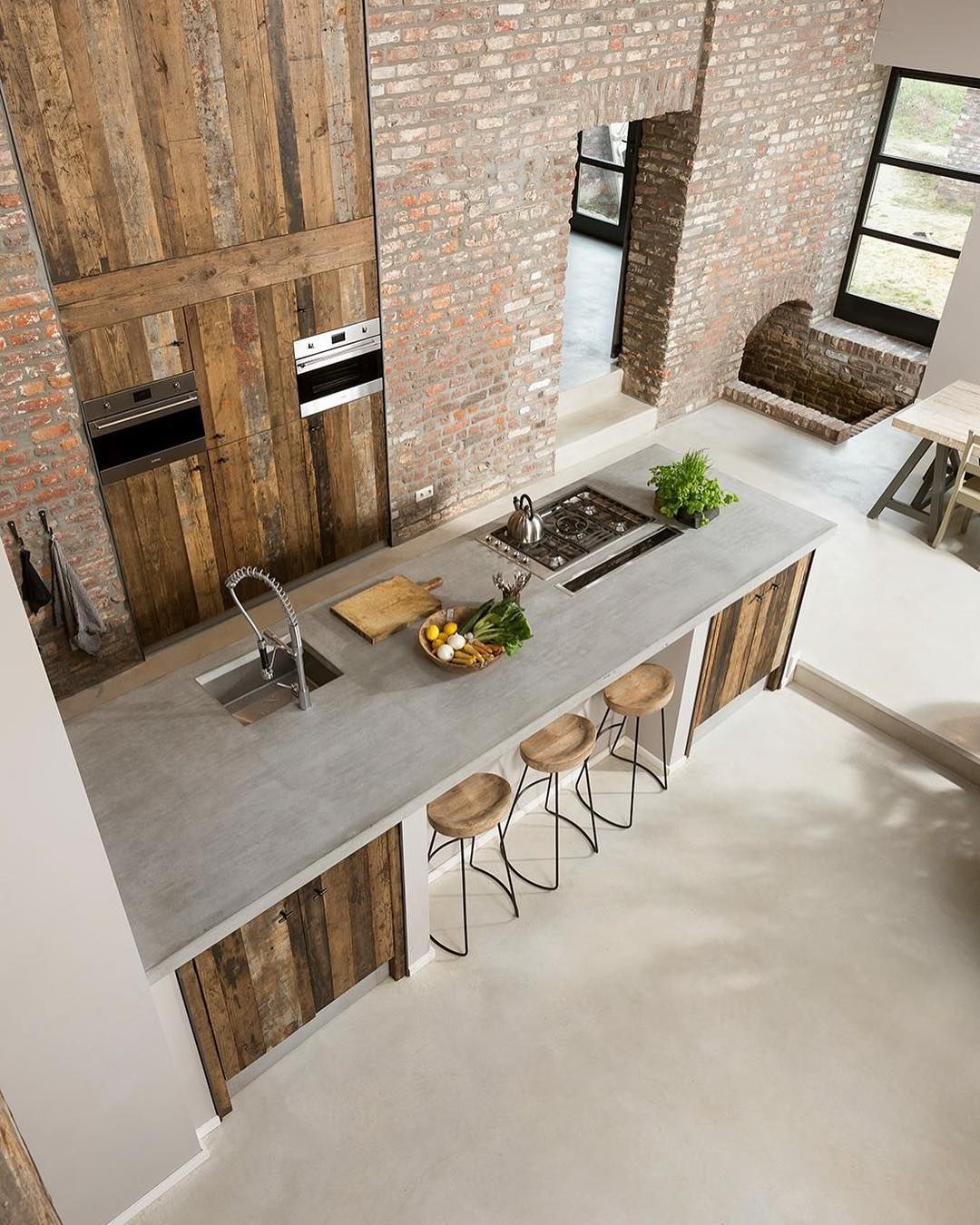 Draftsman Task Chairs
If there's one type of industrial chair you need in your home, it's the industrial draftsman task chair! These metal chairs are very typical of industrial furniture. They are typically used by craftsmen and artisans when they work on an artistic or engineering project. Today, architects and artists are happy to work from these chairs.
Coffee Table on Castors
A rolling factory table can be used in your living room as a coffee table. These coffee tables on castors are commonly found in industrial style living spaces.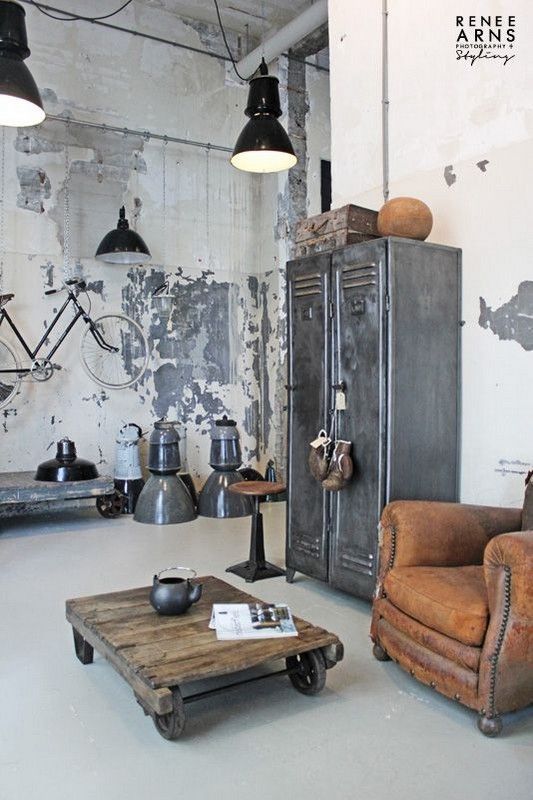 Black Grid Frame Windows
If you can, try to get large black frames for your windows which form a grid. These are reminiscent of factory spaces and warehouse windows. They also let in a ton of light!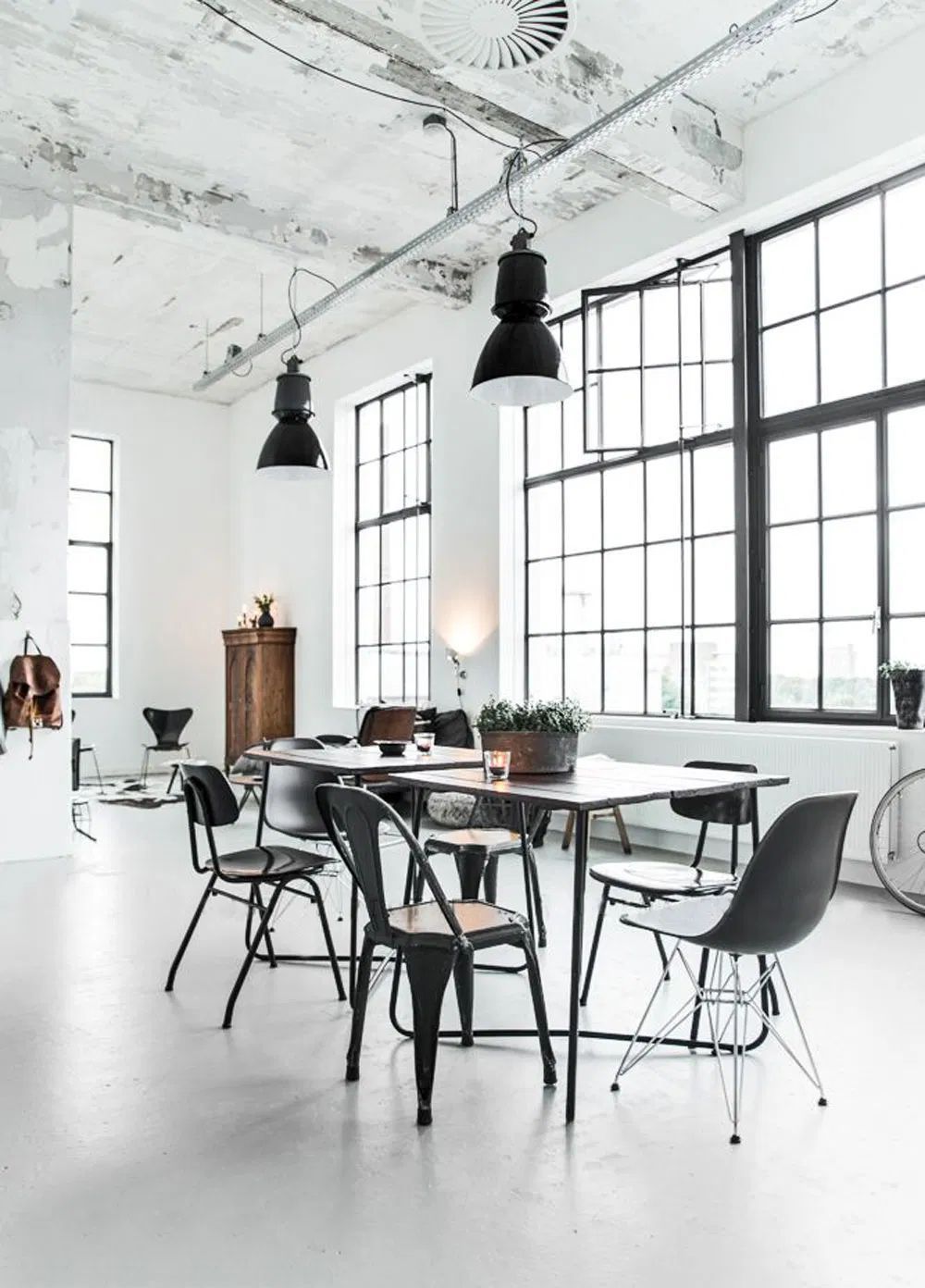 I hope this post helped you learn more about industrial interior design and how to get that factory chic industrial look in your home! There is so much more to industrial decor and we can't wait to share with you our top recommendations for industrial furniture and industrial decorations on Curated Interior.
Industrial Room Design Ideas
You can read more about how to design different rooms in the industrial style on these room design guides:
Industrial Home Decor Ideas
You can read more about specific industrial furniture, decor, and design ideas on our site here:
Follow along to see all our newest articles on this beautiful decorating style. You can also stay up to date by following our Industrial Interiors Pinterest board!
Pin this for later:
Happy curating!