If you're looking for inspiration for industrial kitchen decor, then you've come to the right place. We're going to share the most beautiful industrial style kitchens we found online that you can use in your own kitchen renovation project. These urban industrial kitchens are great for anyone who loves this design style.
The kitchen is a very important room in the house. It's where we store our food and prepare our meals. We may receive guests and family members in the kitchen as we prepare mixed drinks and hors d'oeuvres. Thinking about the purpose and key needs for your kitchen is paramount to a successful kitchen design!
Industrial Kitchens
Now, let's get back to industrial kitchen design. What exactly do industrial kitchens look like? Industrial interior design is characterized by its dark and moody aesthetic, reminiscent of an old factory or production warehouse. They typically feature wide open layouts, but you can also find some very practical small industrial kitchen ideas.
Concrete Kitchen Island and Wood Ceiling Paneling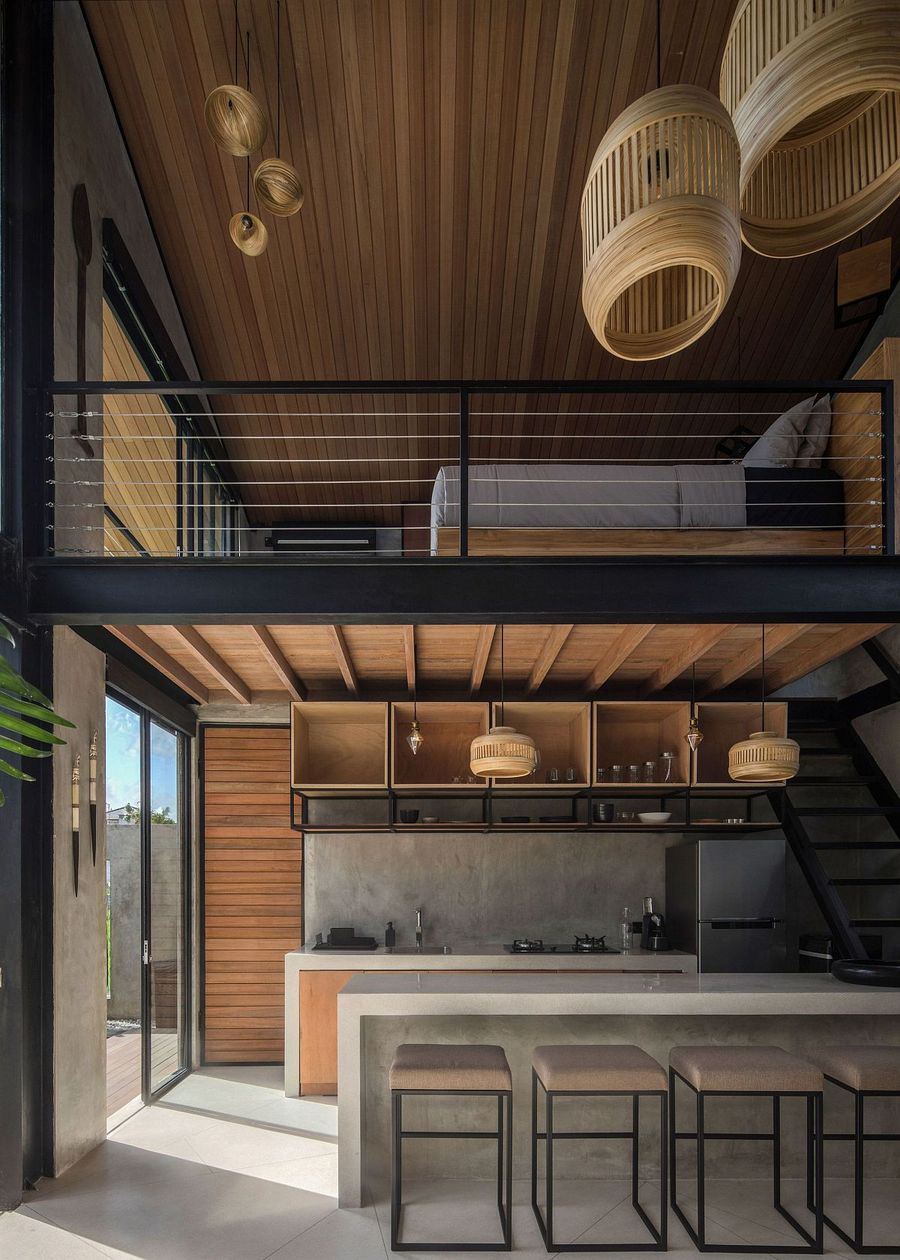 White Metal Bar Stools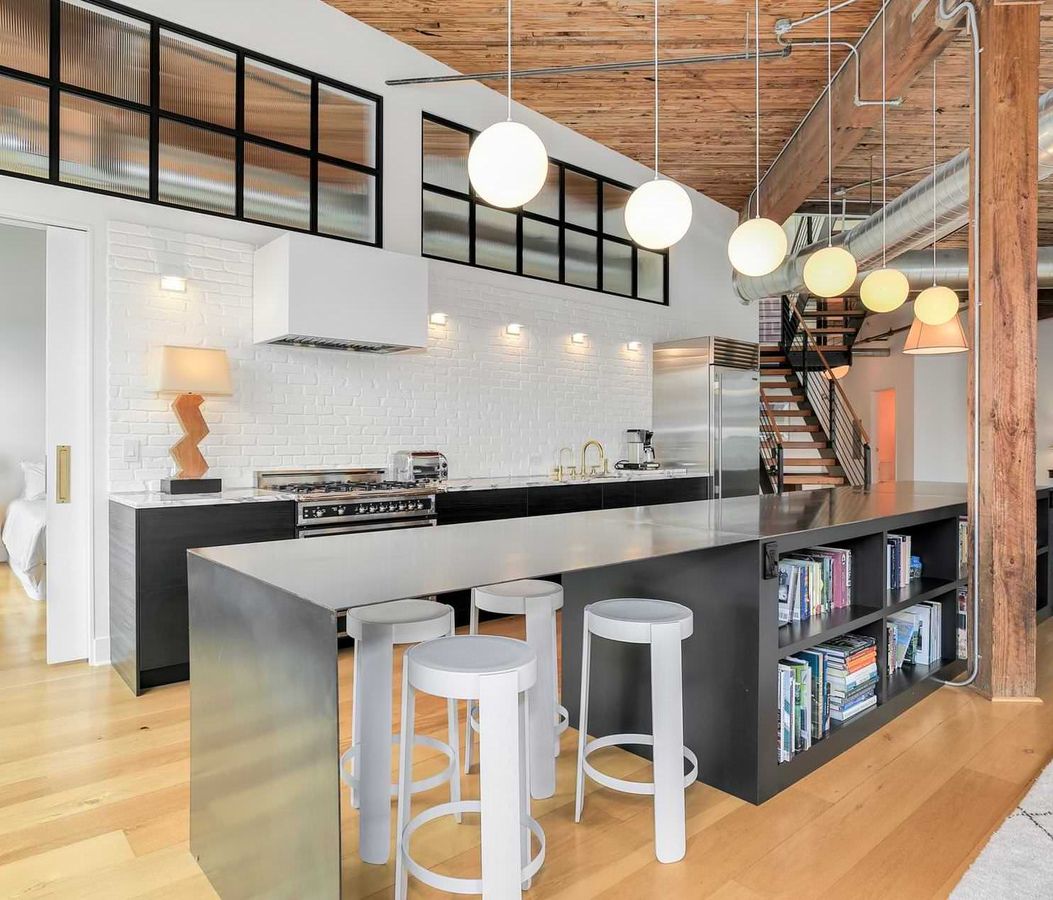 Gray Cone Pendant Lights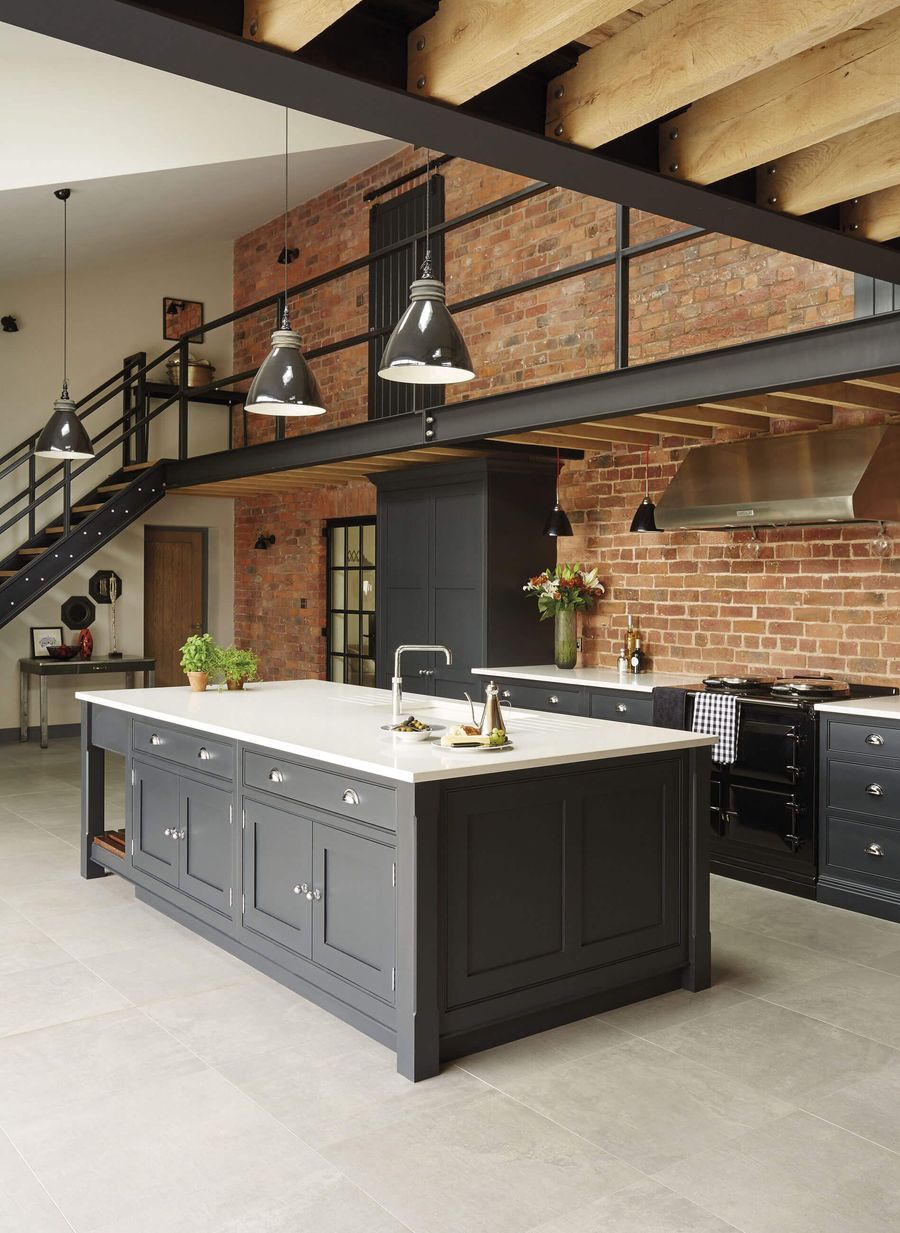 Stainless Steel Refrigerator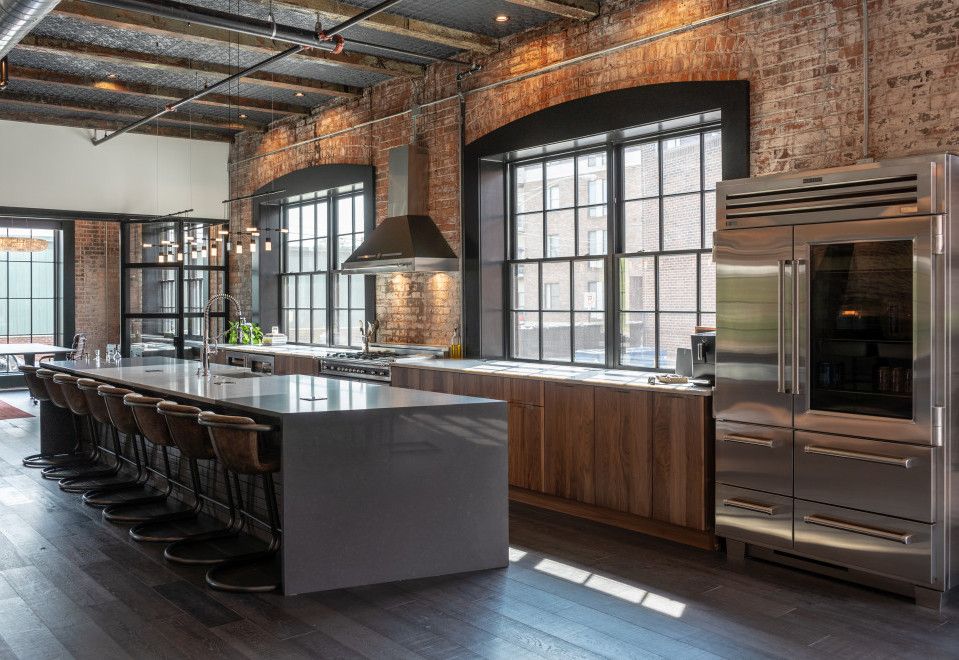 Brown Leather Counter Chairs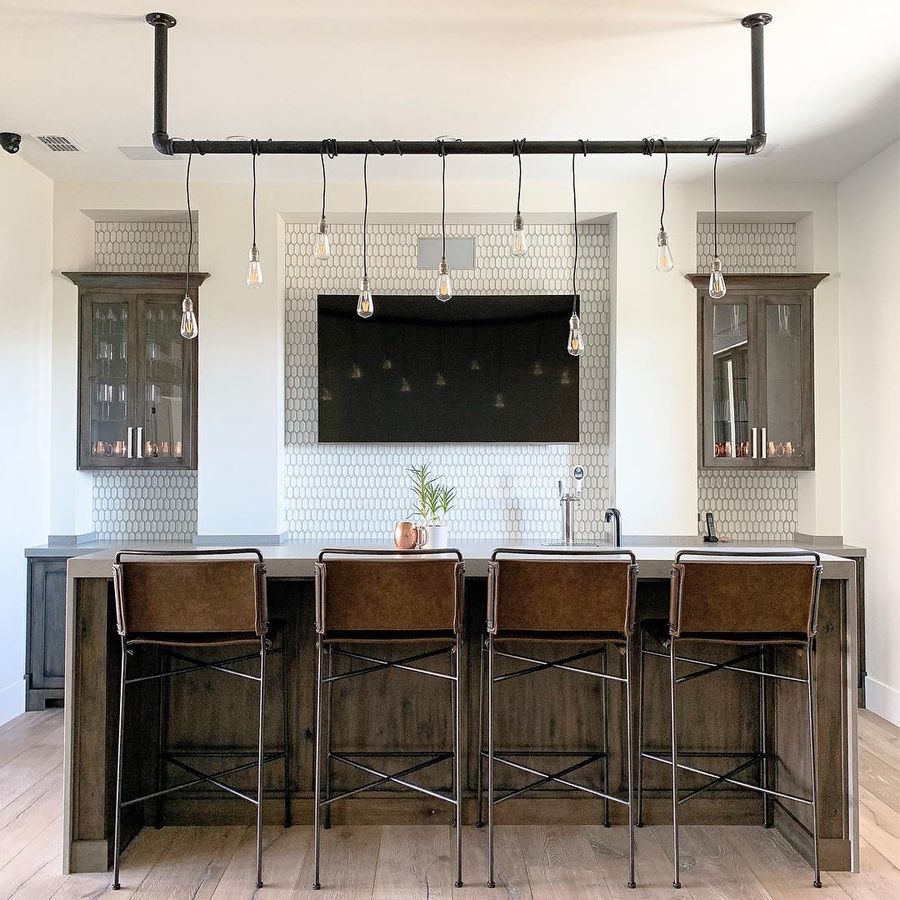 Exposed Wood Ceiling Beams and Painted White Brick Wall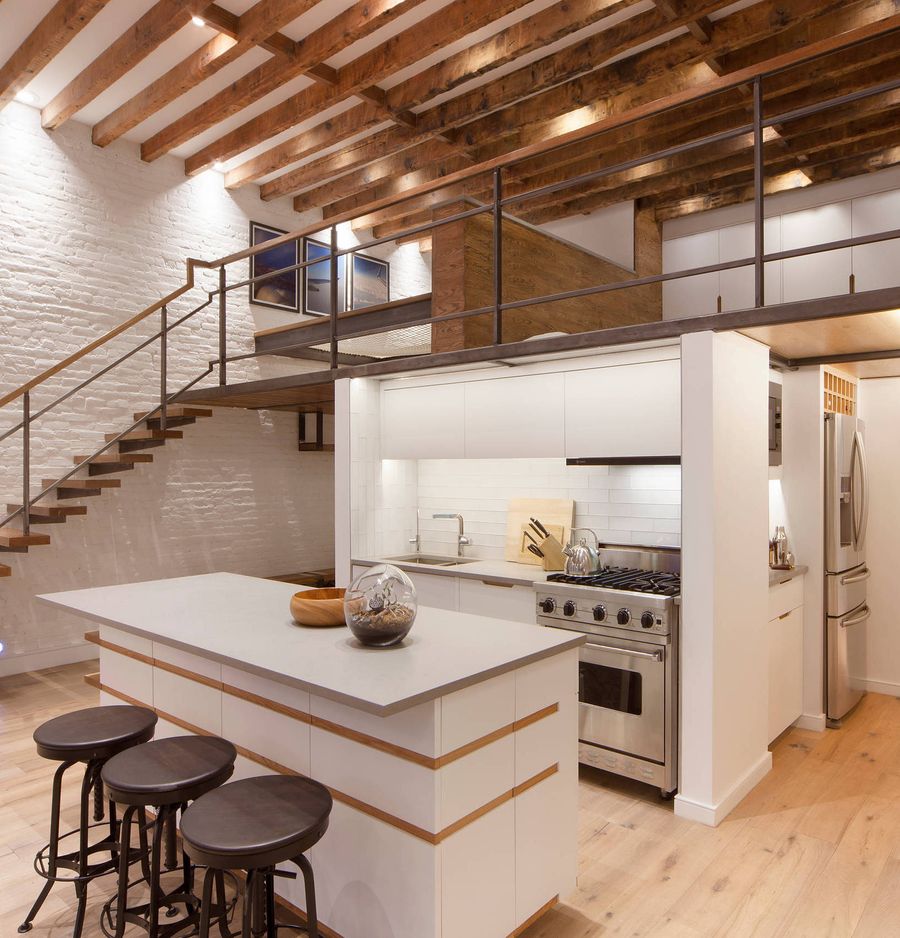 Ladder for Reaching Upper Cabinets
The black marble kitchen countertops on this island are stunning!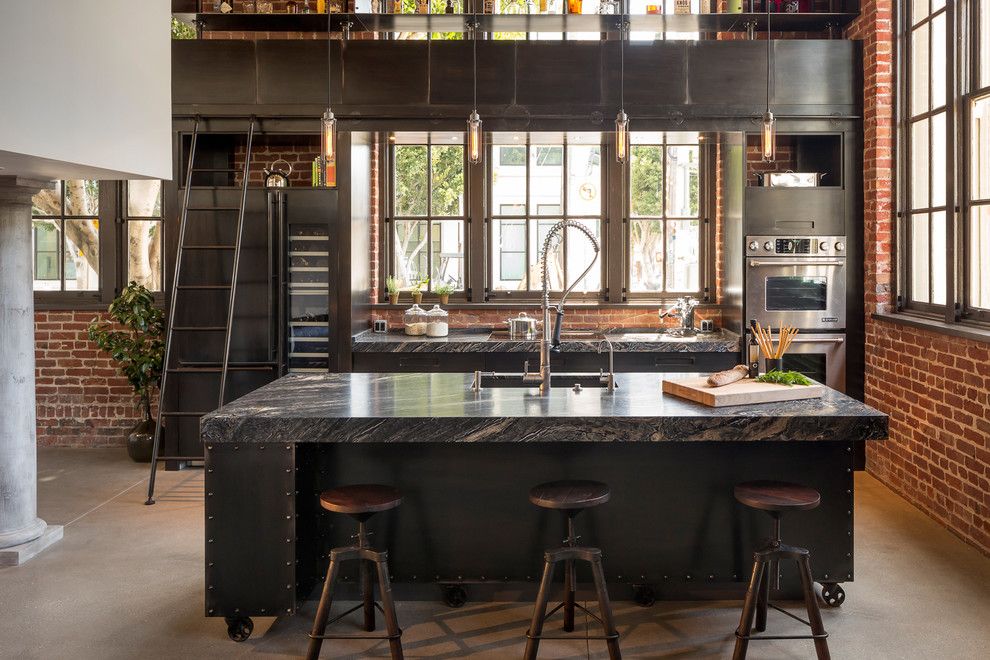 Copper Backsplash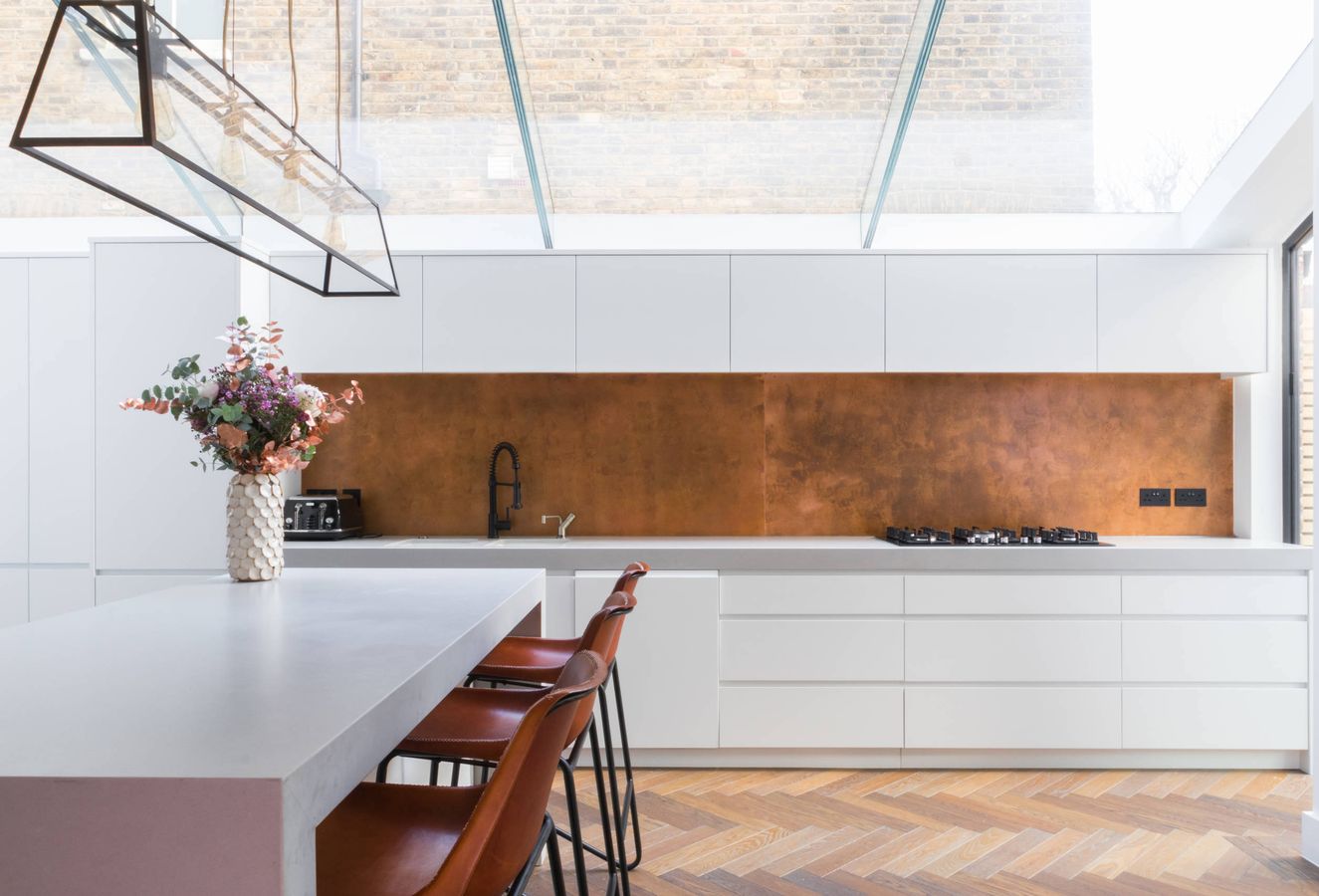 Industrial Kitchen and Dining Space Combo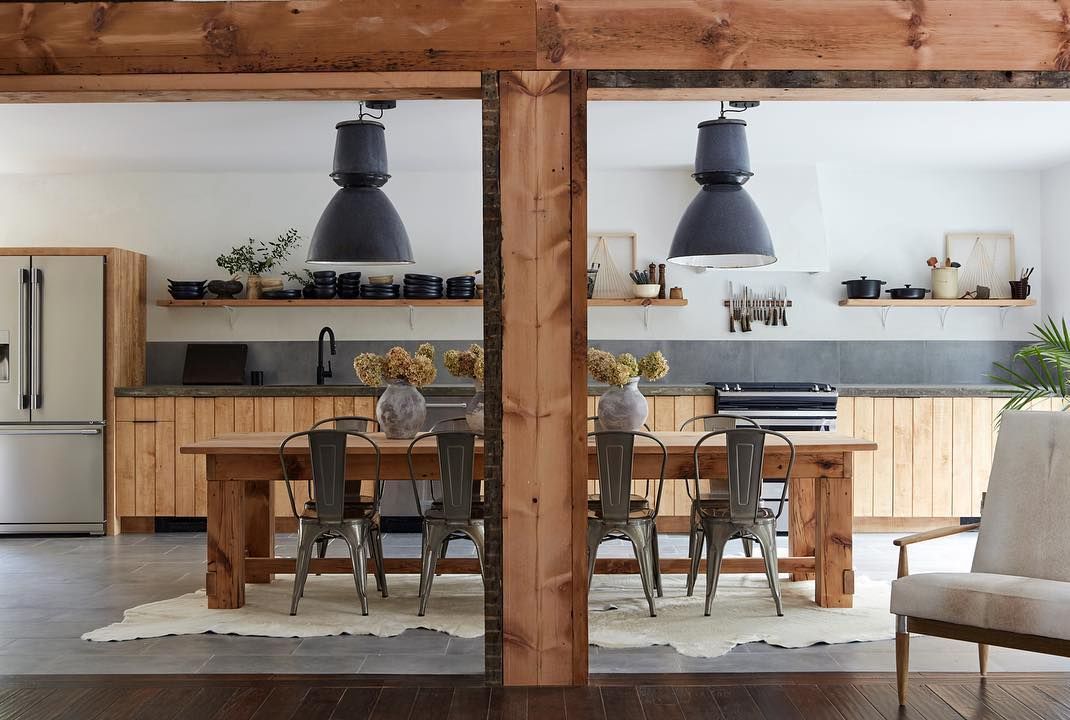 Red Oven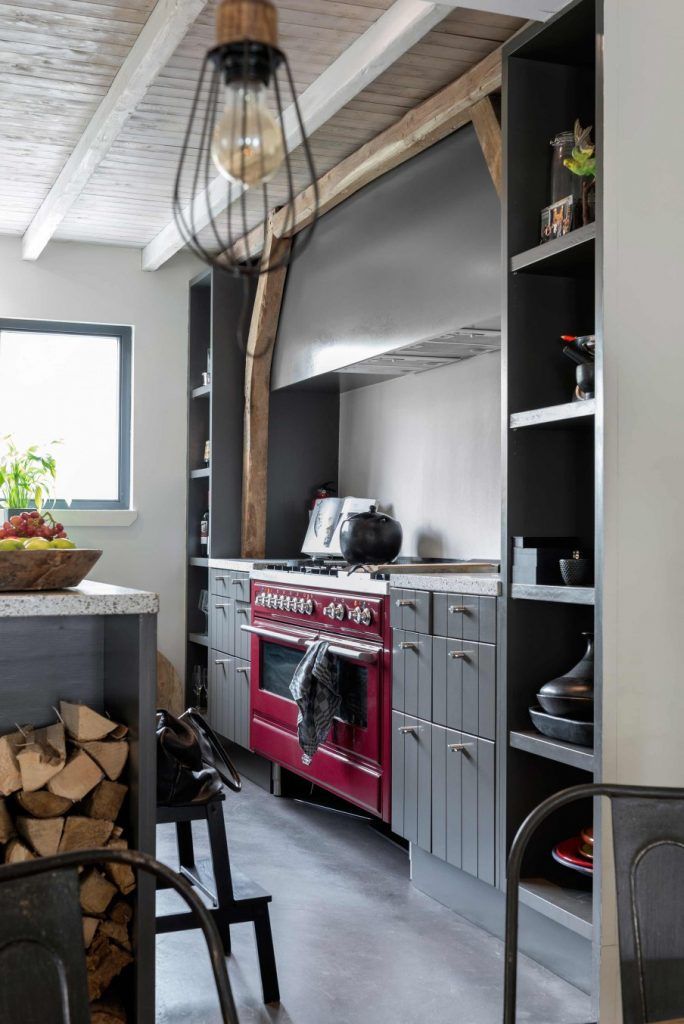 Concrete Countertops
Concrete is a popular kitchen countertop design.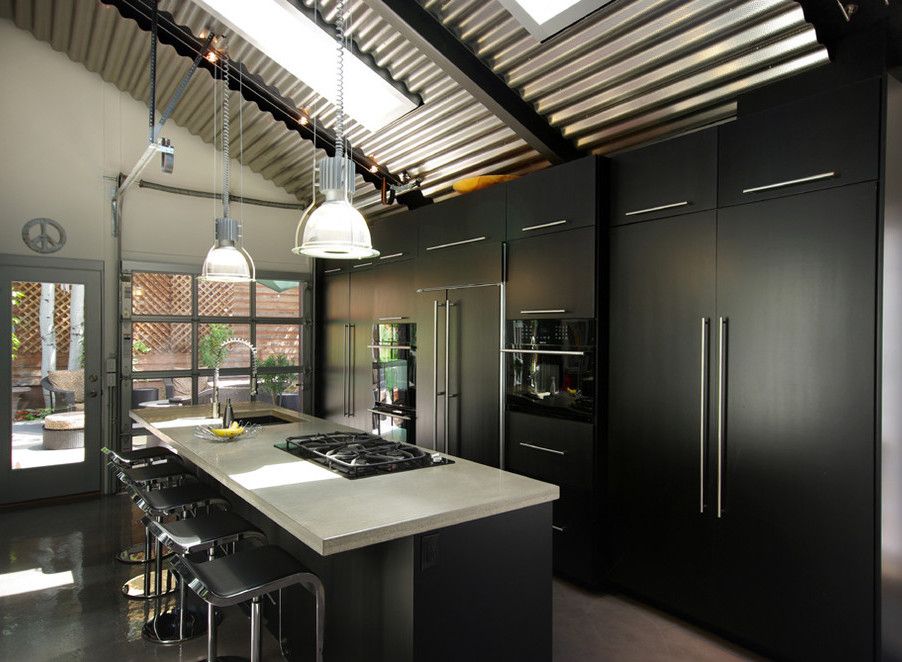 Indoor Plants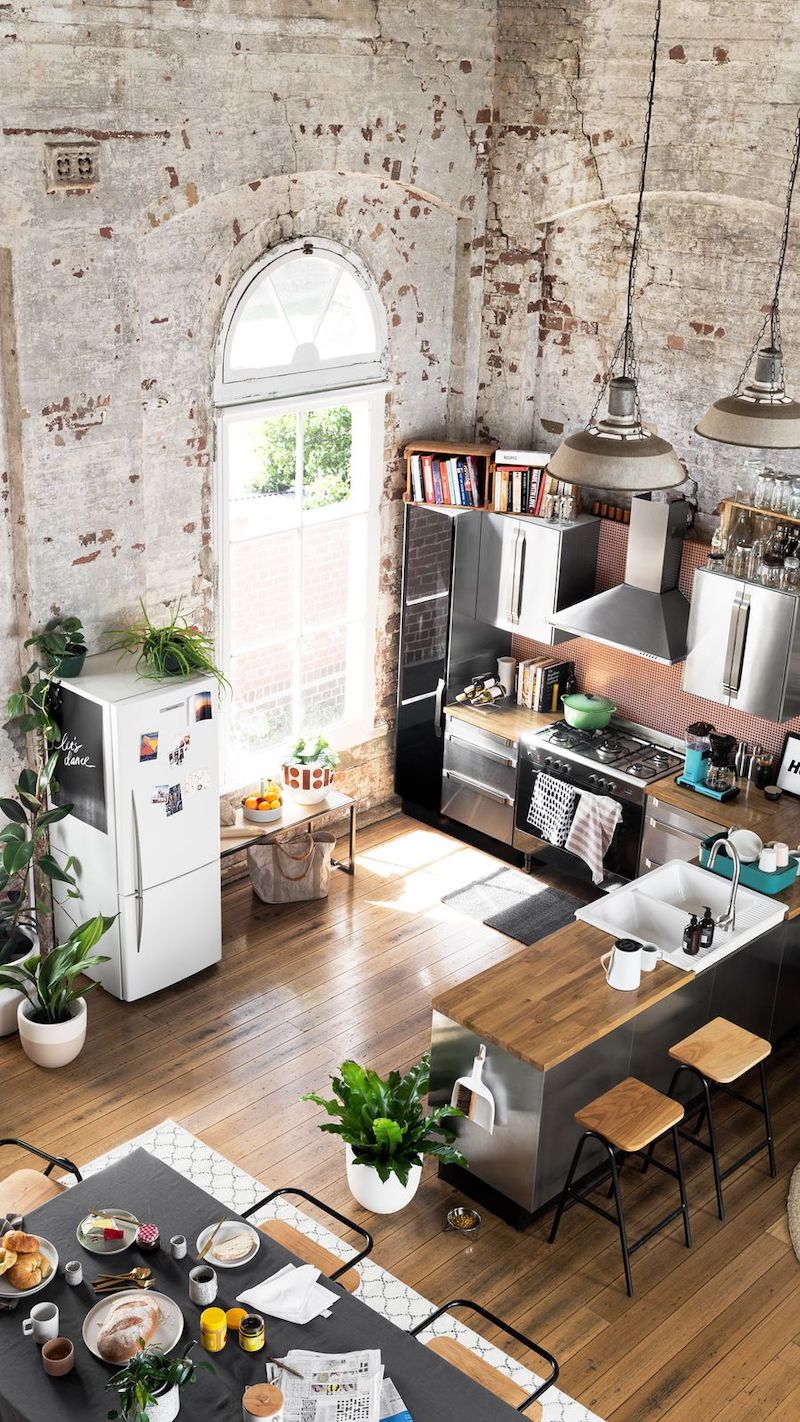 Exposed Metal Ducts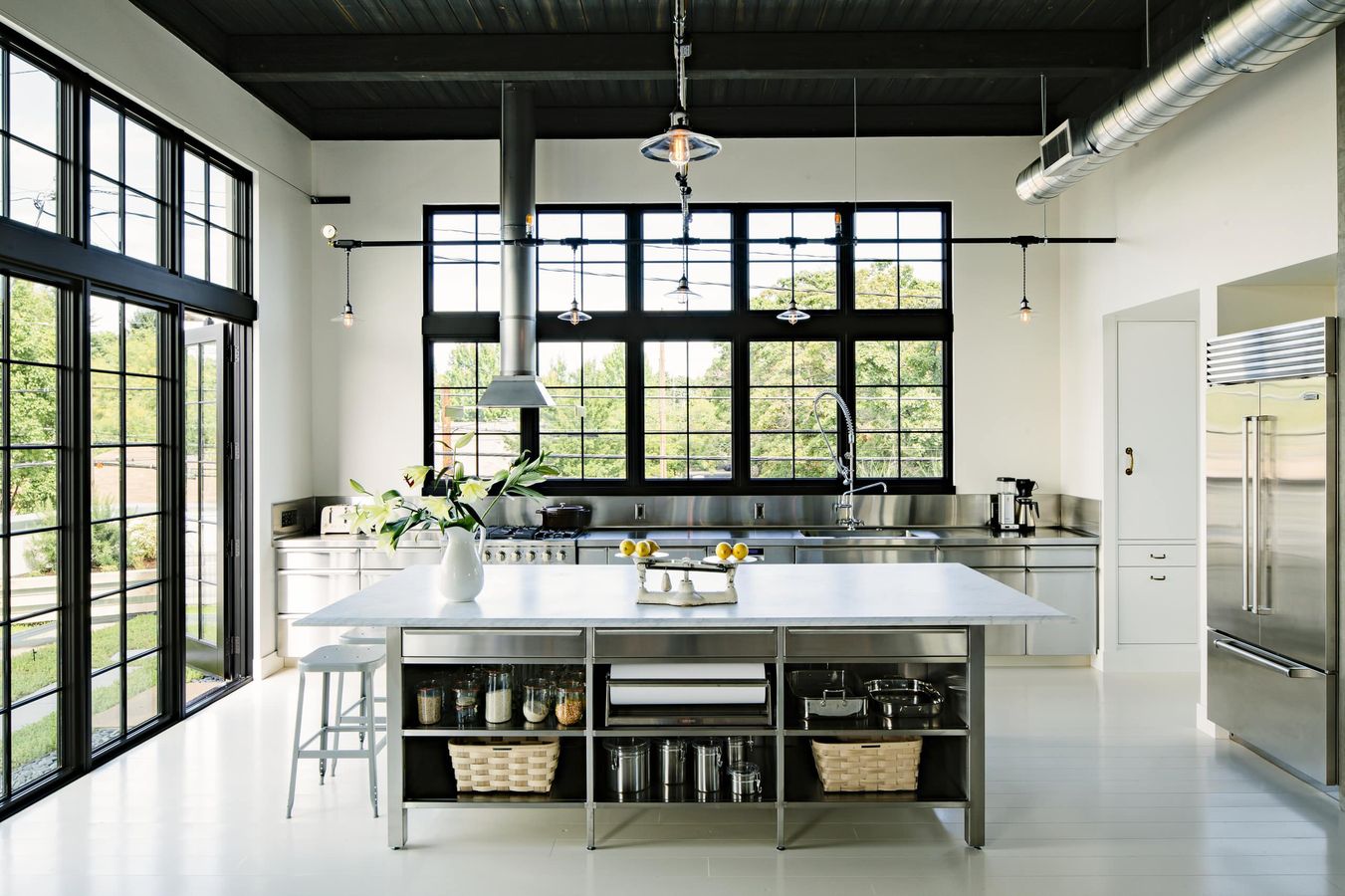 Rustic Wood Island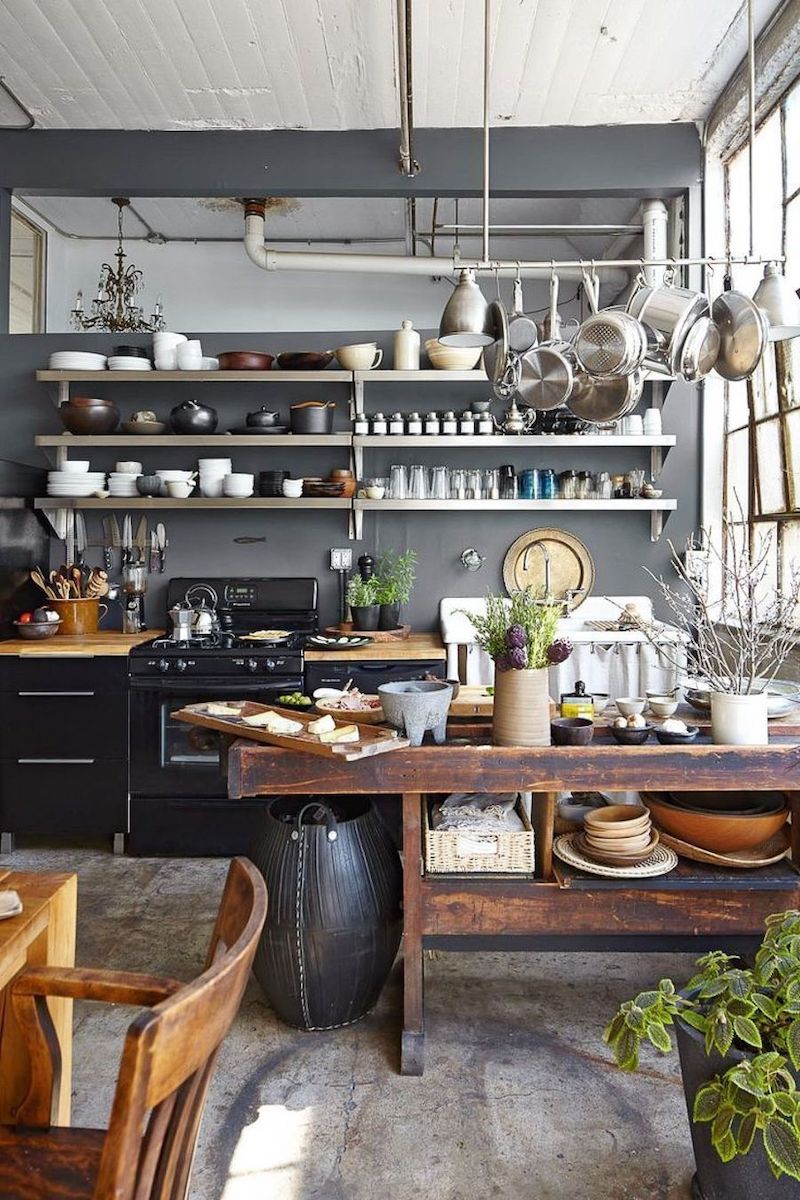 Tolix Chairs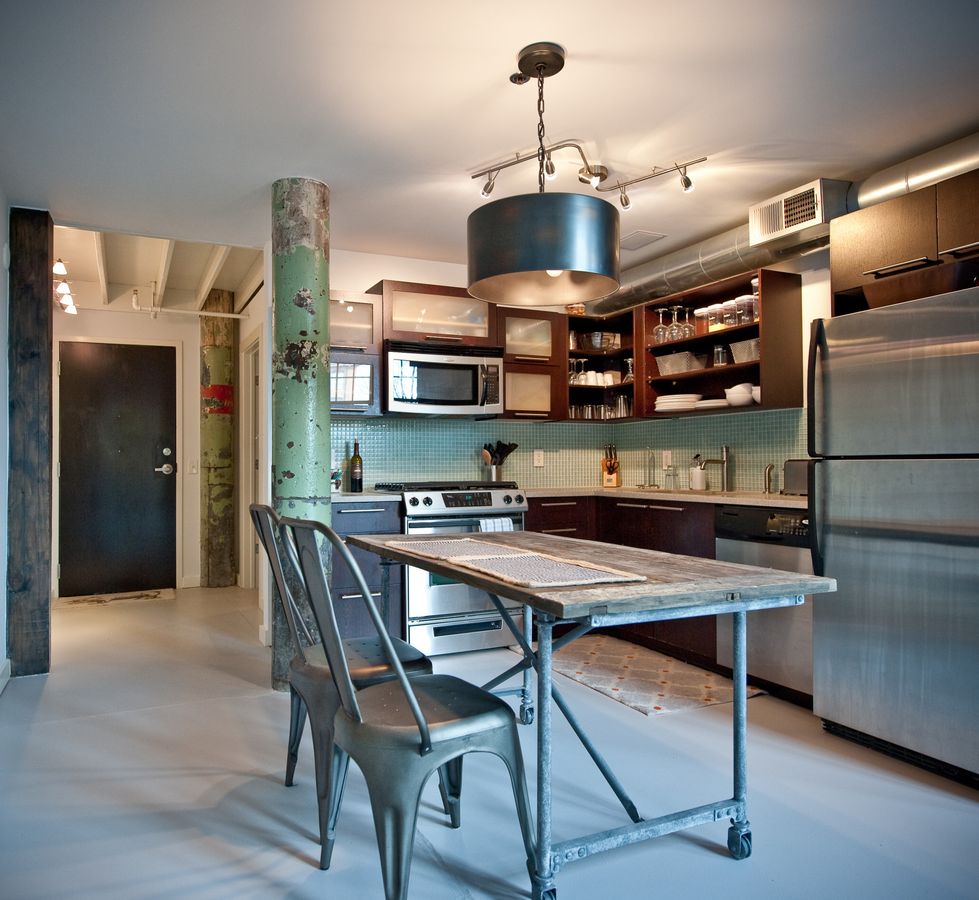 Factory Style Draftsman Counter Chairs
Vintage Industrial Kitchen Design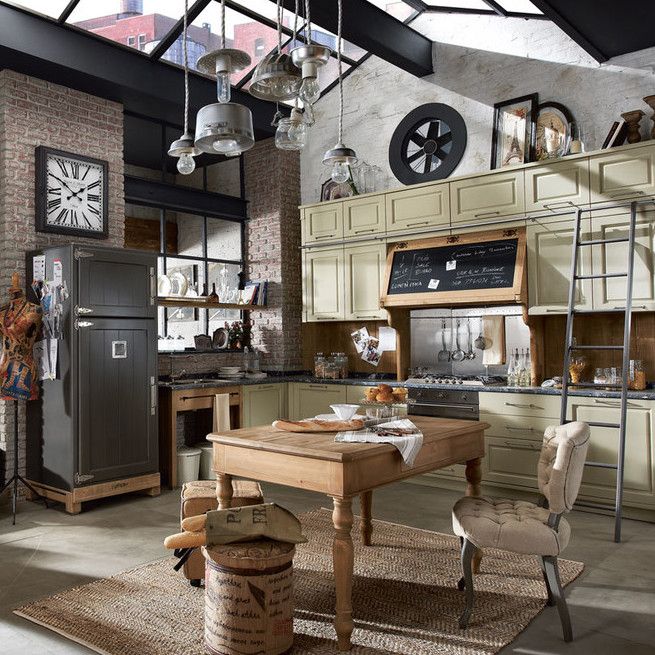 White Subway Tile Backsplash
Metal Decor Accents and Bare Bulb Lighting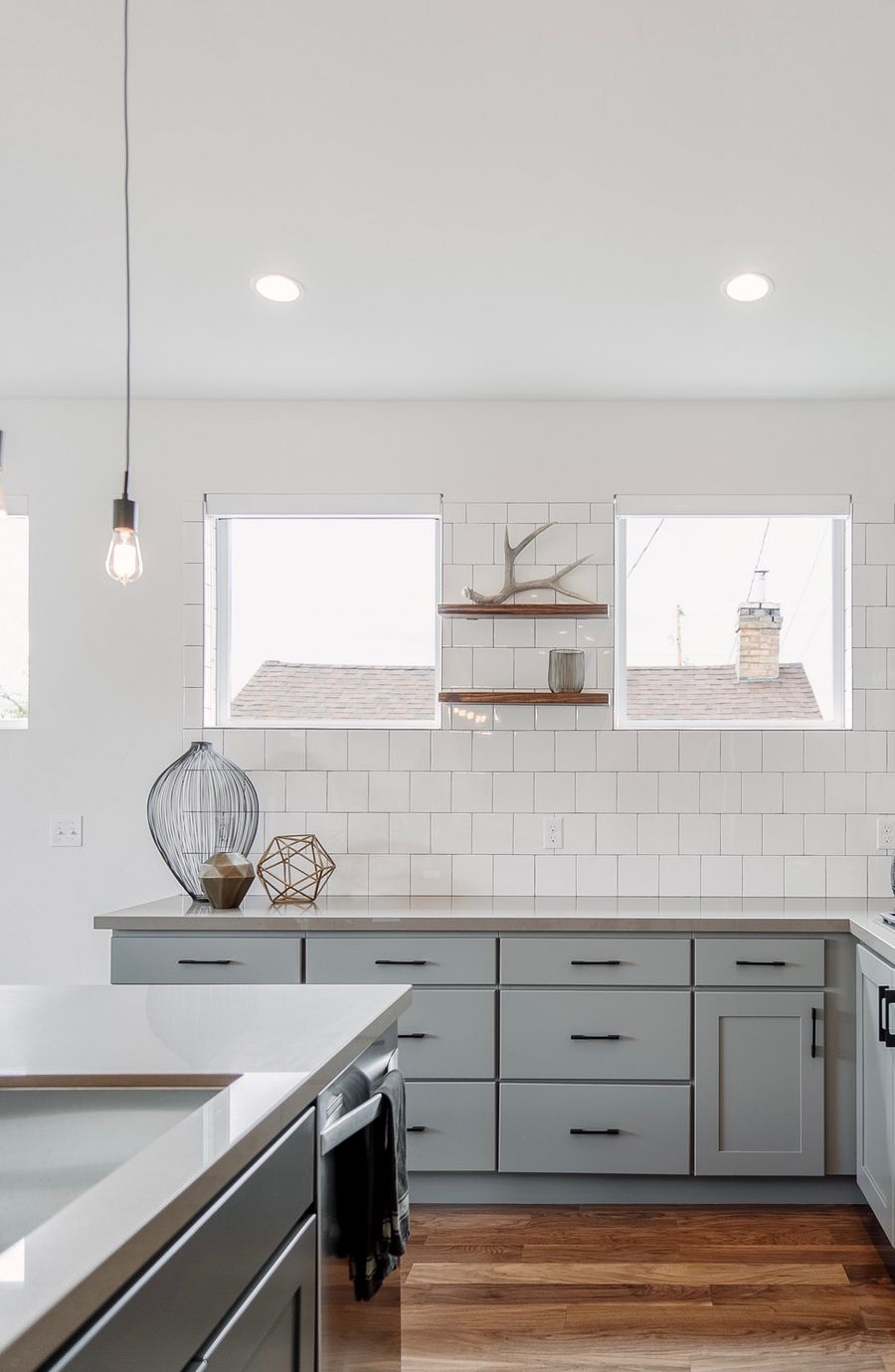 Smeg Fridge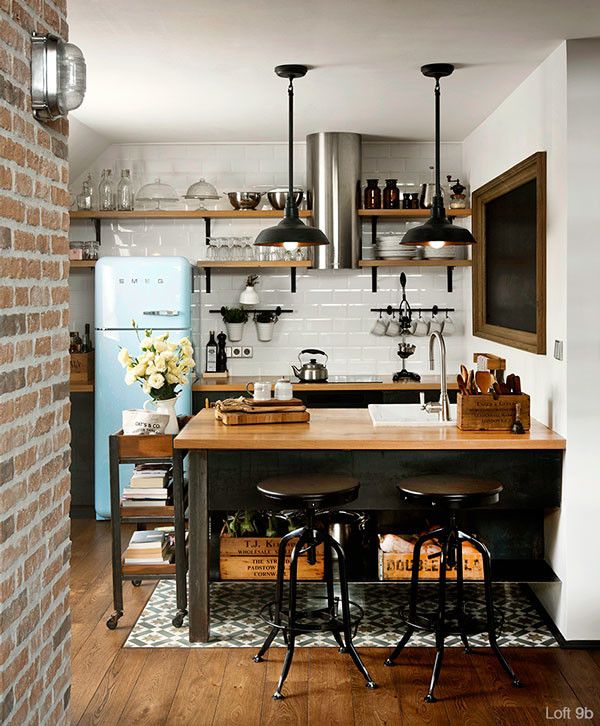 Metal and Wood Elements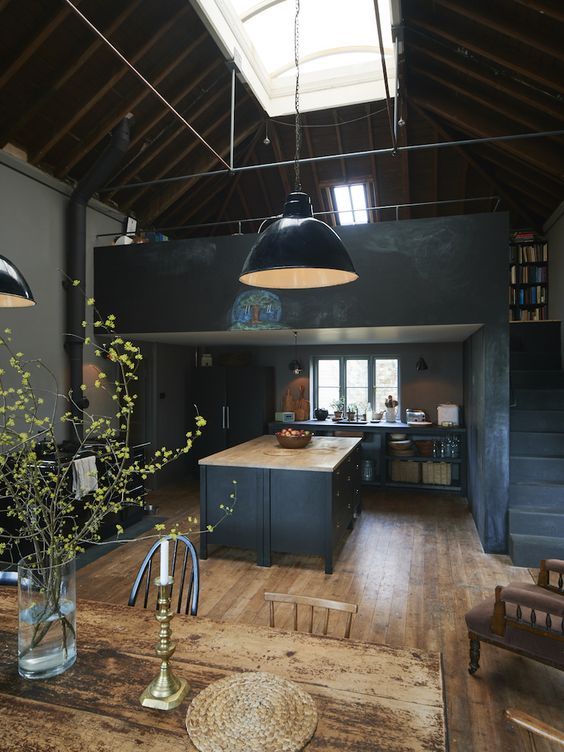 Silver Metal Locker Style Cabinets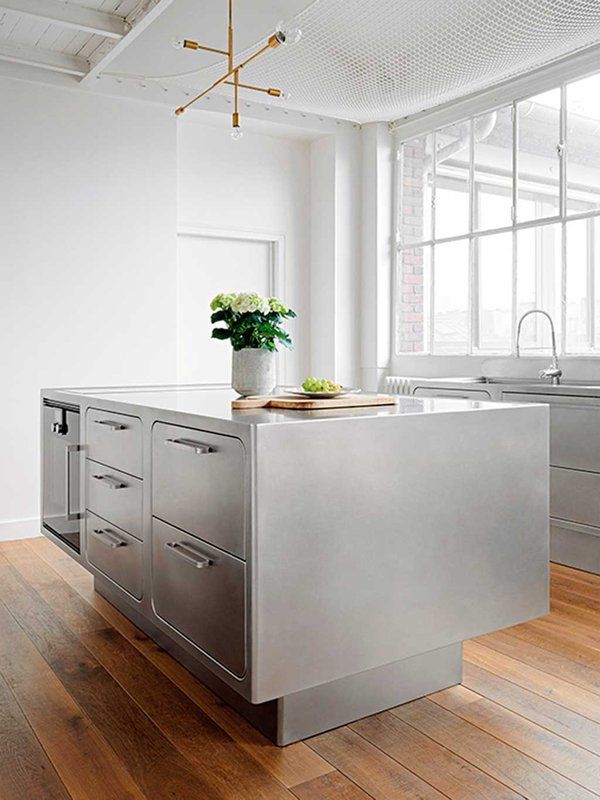 Black Cabinets and White Backsplash Tile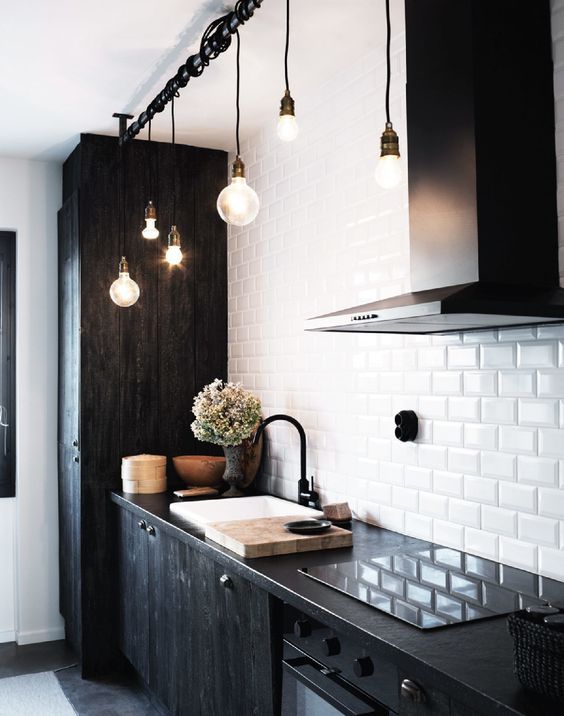 I hope you found this post on industrial kitchen design ideas useful! There are lots of industrial kitchen ideas for those on a budget – it's just a matter of choosing less expensive materials and perhaps DIY-ing some of the installation.
Lastly, I wanted to share some industrial kitchen accessories:
More Industrial Decorating Guides
Keep reading about how to decorate an industrial style home with our other room guides:
Happy curating!