Feminine sofas are a great addition to any glam or elegant living room. If you love feminine decor and design, then you will certainly be looking for a feminine style sofa at some point. We're here to help recommend the best ones.
Sofas are one of the most important design decisions you will make for your home. They tend to be on the more expensive side, and they are a focal point of your living room, so be sure to reflect on your choice before purchasing. A comfortable couch or sofa is a must, especially if you plan to have guests over often or have a large family! If you live alone, then the design of the sofa might be more important to you.
Feminine Sofas
Feminine sofas can come in different designs, shapes, and colors. You can choose to go very feminine and opt for a pink couch, for example, or go with a more subtlety feminine sofa in a neutral color but with a feminine shape or design detail. Design elements like curved forms and tufted seat backs can add a feminine touch to the overall vibe of the sofa. Let's take a peek at some of the most beautiful and highly rated feminine sofas you can purchase online!

How cool is this modern pink sofa in this minimalist living room? It curves gently in a very modular design. A simple circle rug sits in front with a unique coffee table. Behind, a painted white brick wall helps the sofa really stand out.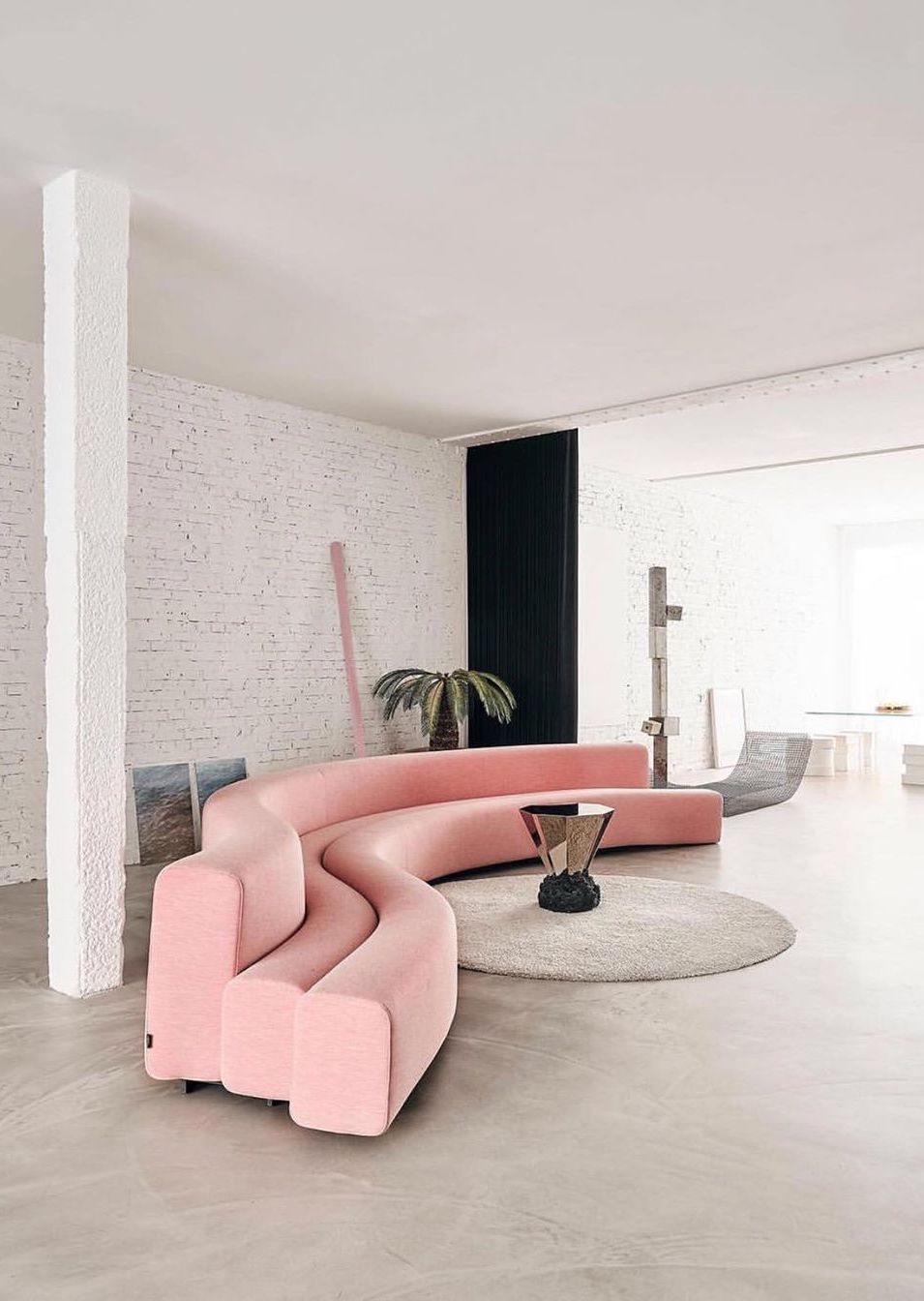 If you are designing fr a larger space, you might want to consider these feminine sectional sofas for ample seating!
I hope this post helped you find the perfect feminine style sofa you were looking for in your space! We would love to hear your thoughts in the comments below.
More Feminine Decor Ideas
I hope this post helped you find the perfect feminine couch for your living room. If you love feminine interior design, then don't miss our guides for curating the perfect feminine furniture and decorative accents in your home.
Happy curating!