Looking for the most inspiring feminine dining rooms as you redecorate? These lovely, elegant dining rooms are filled with great feminine decorating ideas for the dining room. Decorating your home is always a fun project and the dining room is one of the easier rooms to design.
As long as you have a good dining table and several chairs for seating, you're good to go. The dining room is a place where we enjoy meals and perhaps do some homework or activities in the afternoon. You may want to consider having a dining room hutch for storing some of your more precious china and serving platters, but it's not necessary to have a fully functional dining area.
Feminine Dining Rooms
So what does a feminine style dining room look like? That's what I'm going to share with you today. I'll share the types of table and chairs you need to create the perfect feminine space. From glass dining tables to grey dining chairs, there are lots of different ways to get the feminine look at home.
The important thing to know is that feminine decorating is a reflection of elegance, sophistication, and high design. Let's get started!
Blue De Gournay Wall Panels
The blue De Gournay wall panels in this room give it an extra bit of soft color and a feminine touch.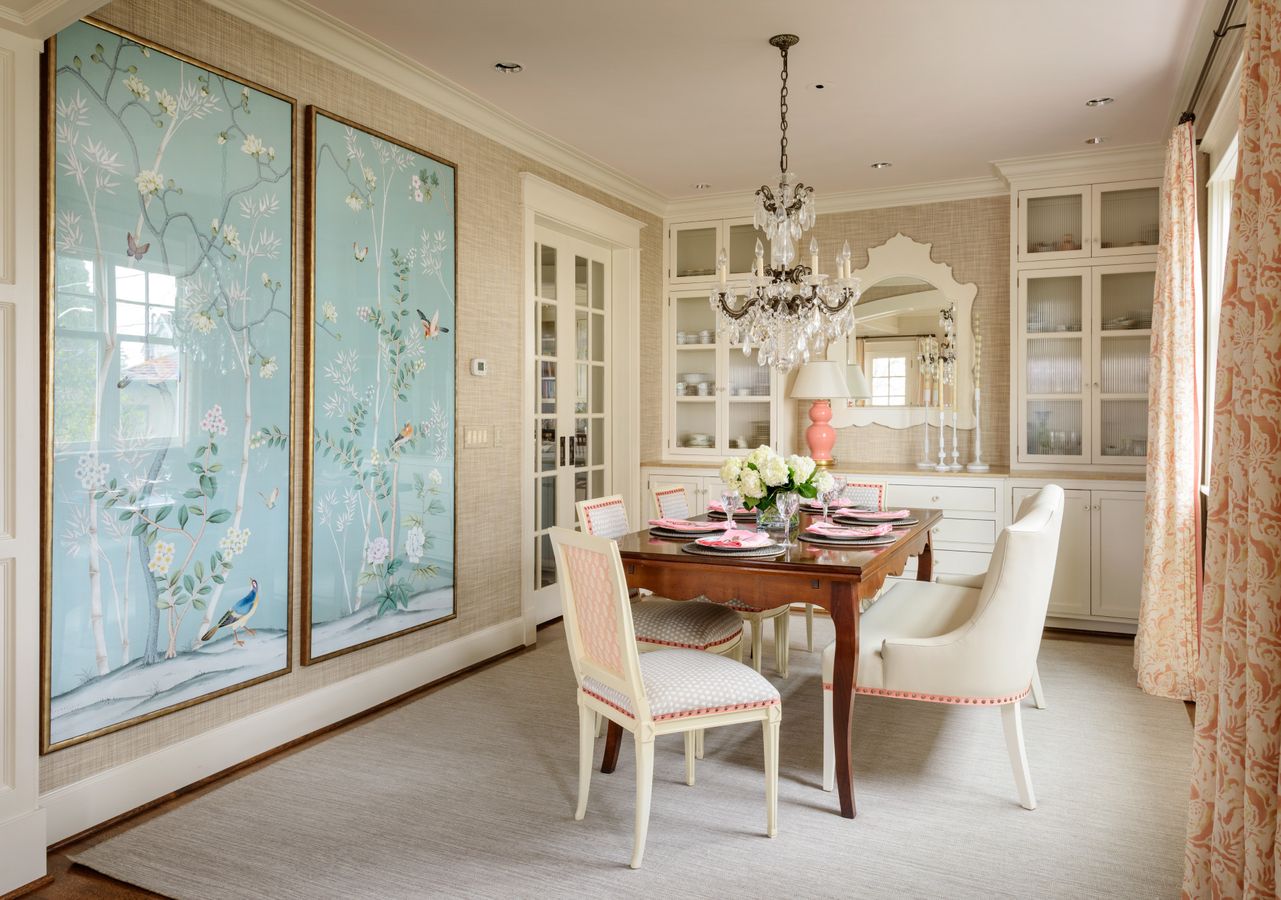 Pink Bowls and Plates
Pink flatware is always a smart choice for a touch of pink in the dining room.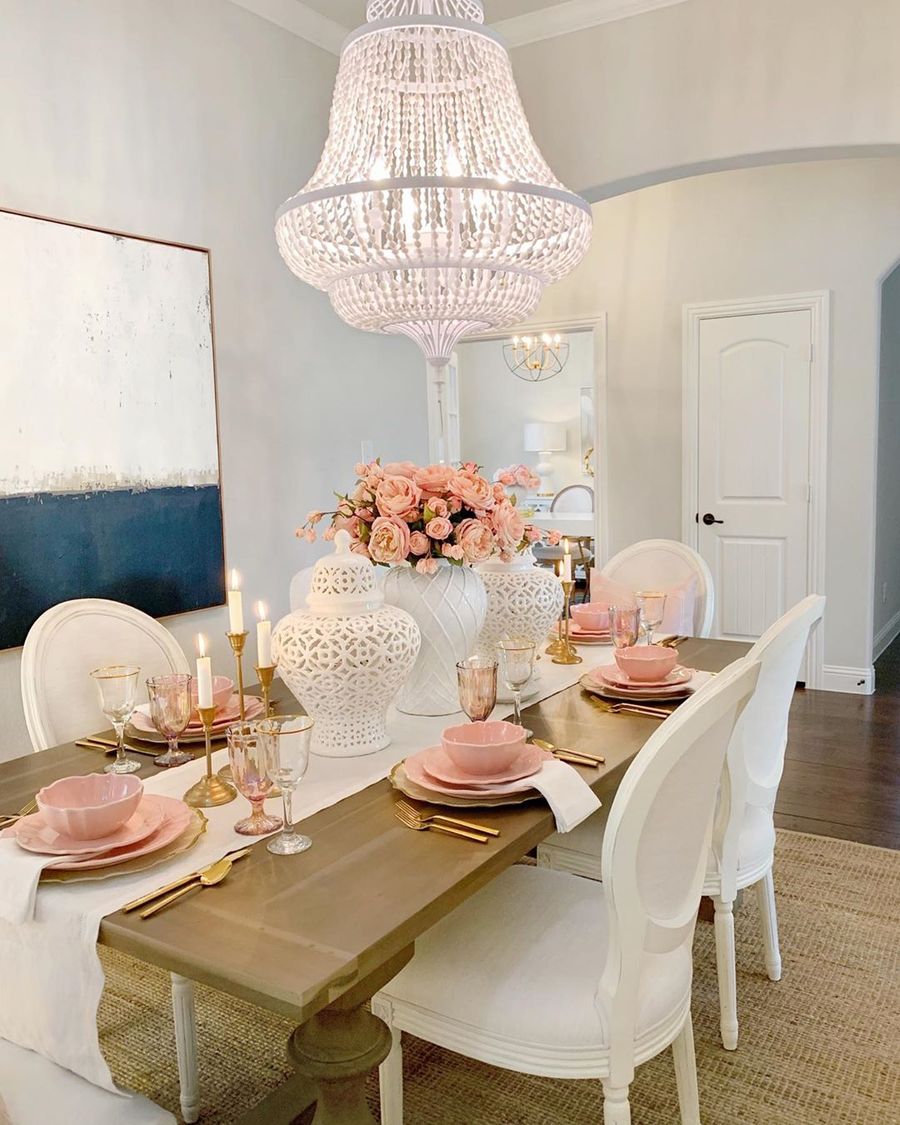 Mirrored Side Cabinet
A smaller mirrored side cabinet is the perfect way to decorate the wall of your dining room. This reminds me of a glam dining room design.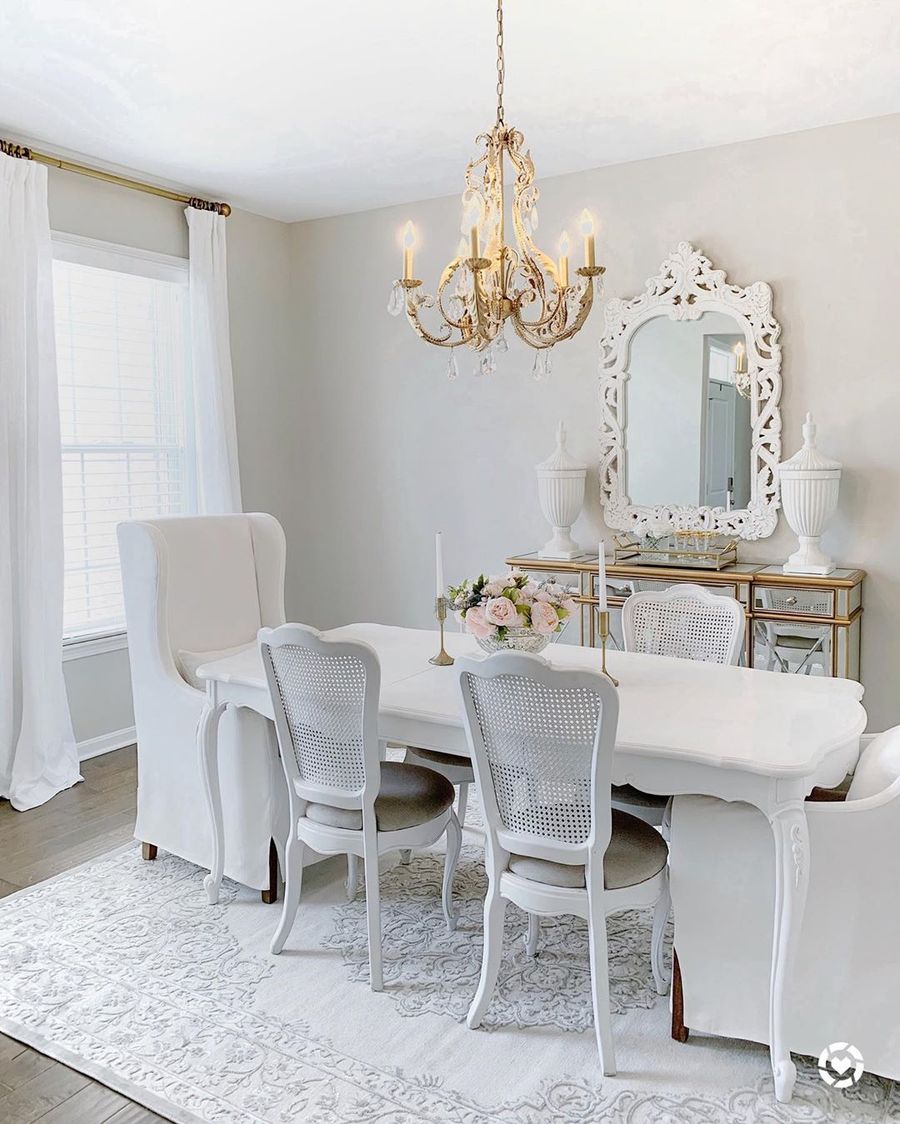 Creamy White Feminine Dining Room
Creamy whites are a great way to get a more understated feminine feel in a dining room. You can use different shades of white and gold to get a calm, sophisticated look.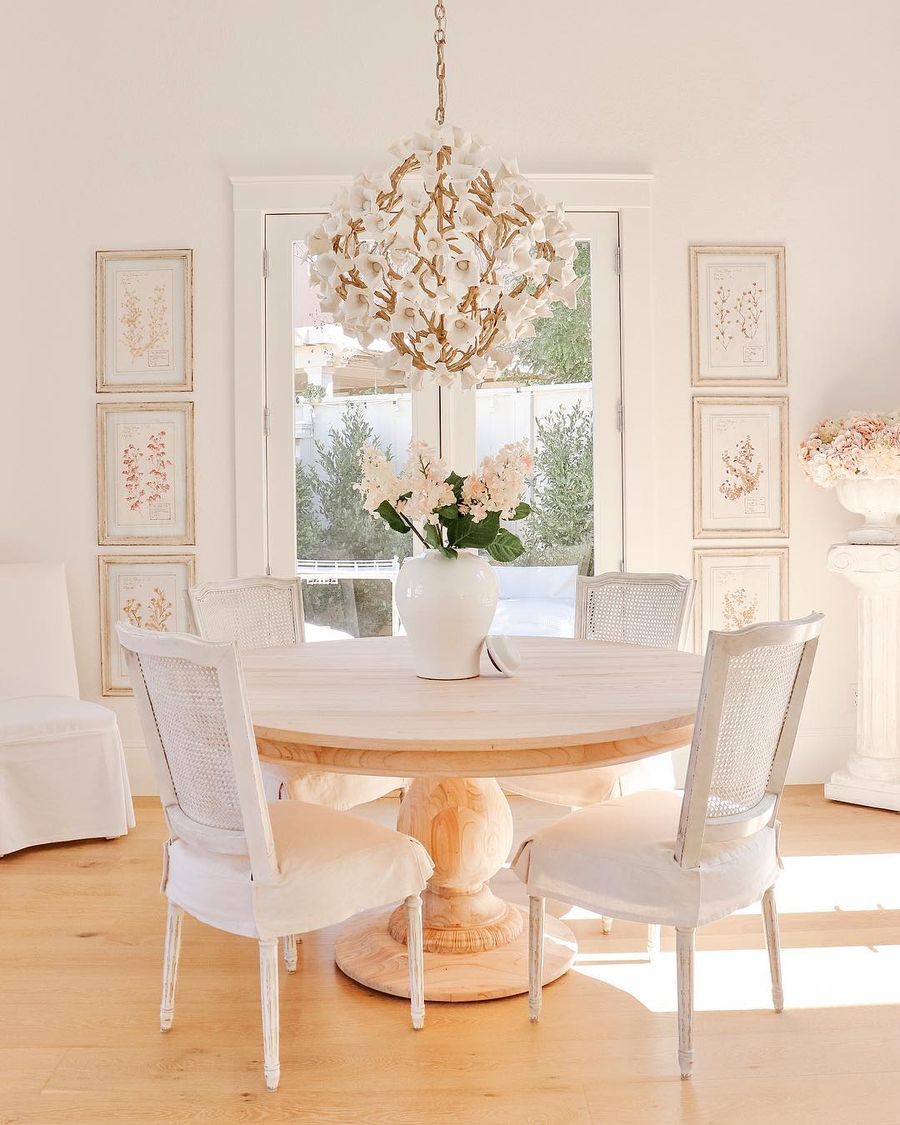 White Marble Tulip Table
We don't have many small feminine dining room ideas, but this is a good one! With a round marble tulip table and a few simple brass dining chairs, this small dining room is adorable and functional.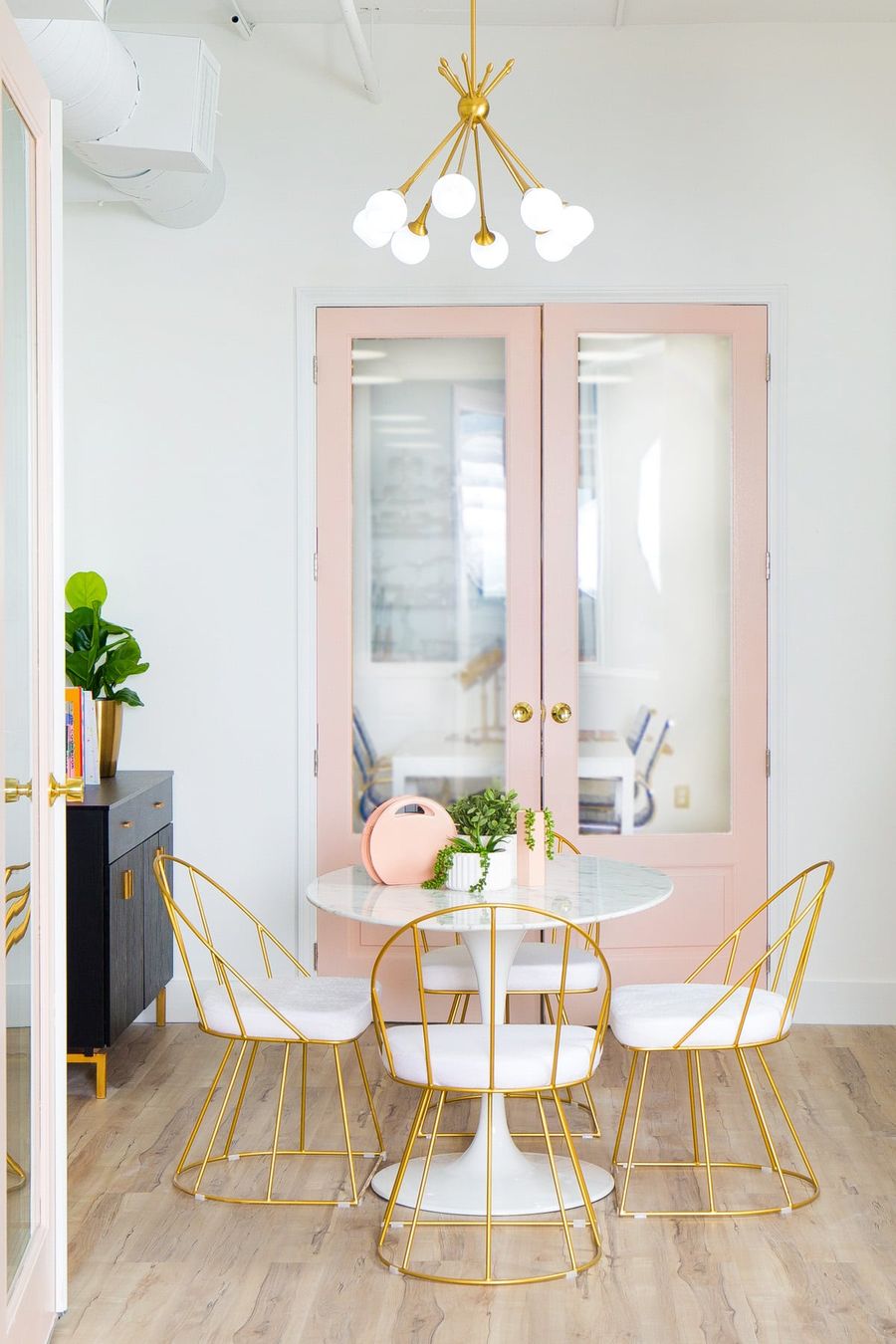 Lavender Walls
A beautiful lilac hue decorates the walls of this upscale feminine dining room. The matching violet curtains work really well!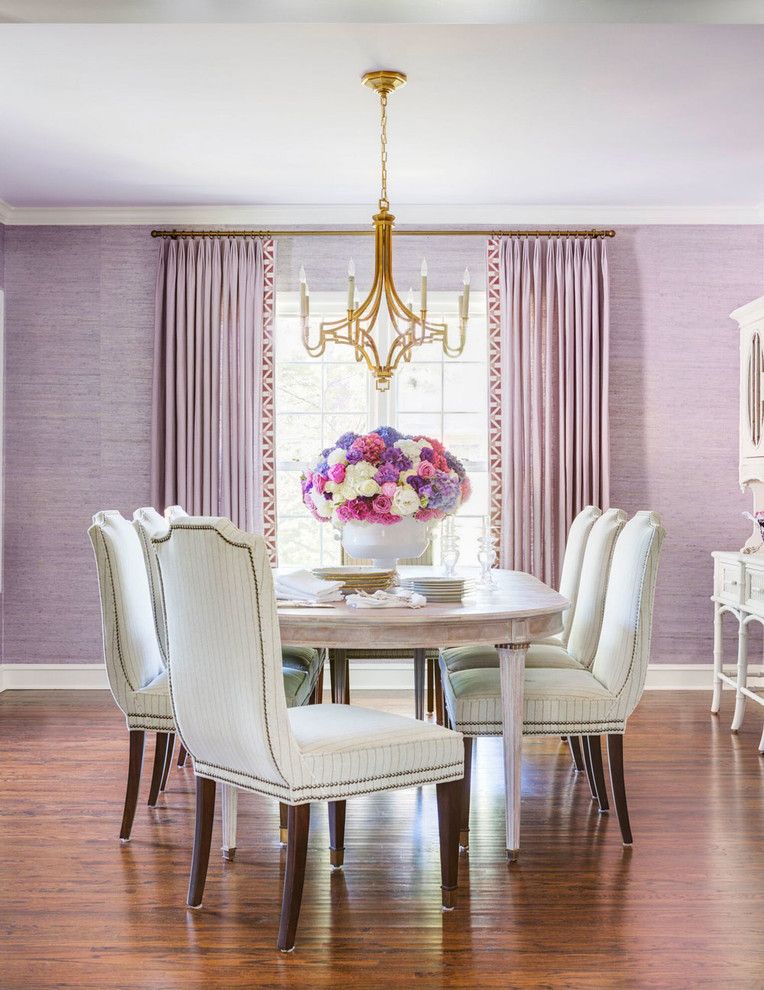 Pink Dining Chairs
Pink velvet dining chairs sit around a feminine pedestal dining table in this gorgeous dining space.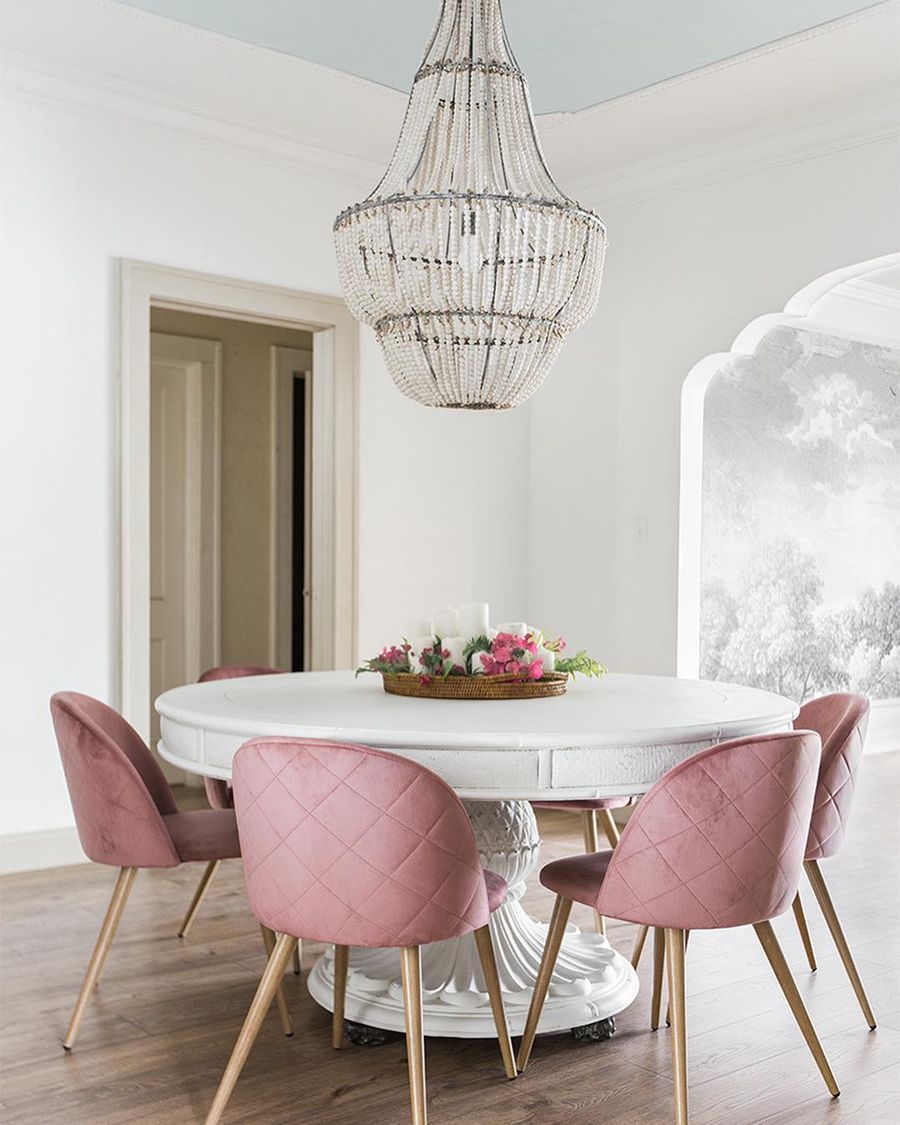 Gold Chandelier Feminine Dining Room
Gold and brass tones are a great hardware choice for the dining room. This art painting even has gold leaf worked into the canvas.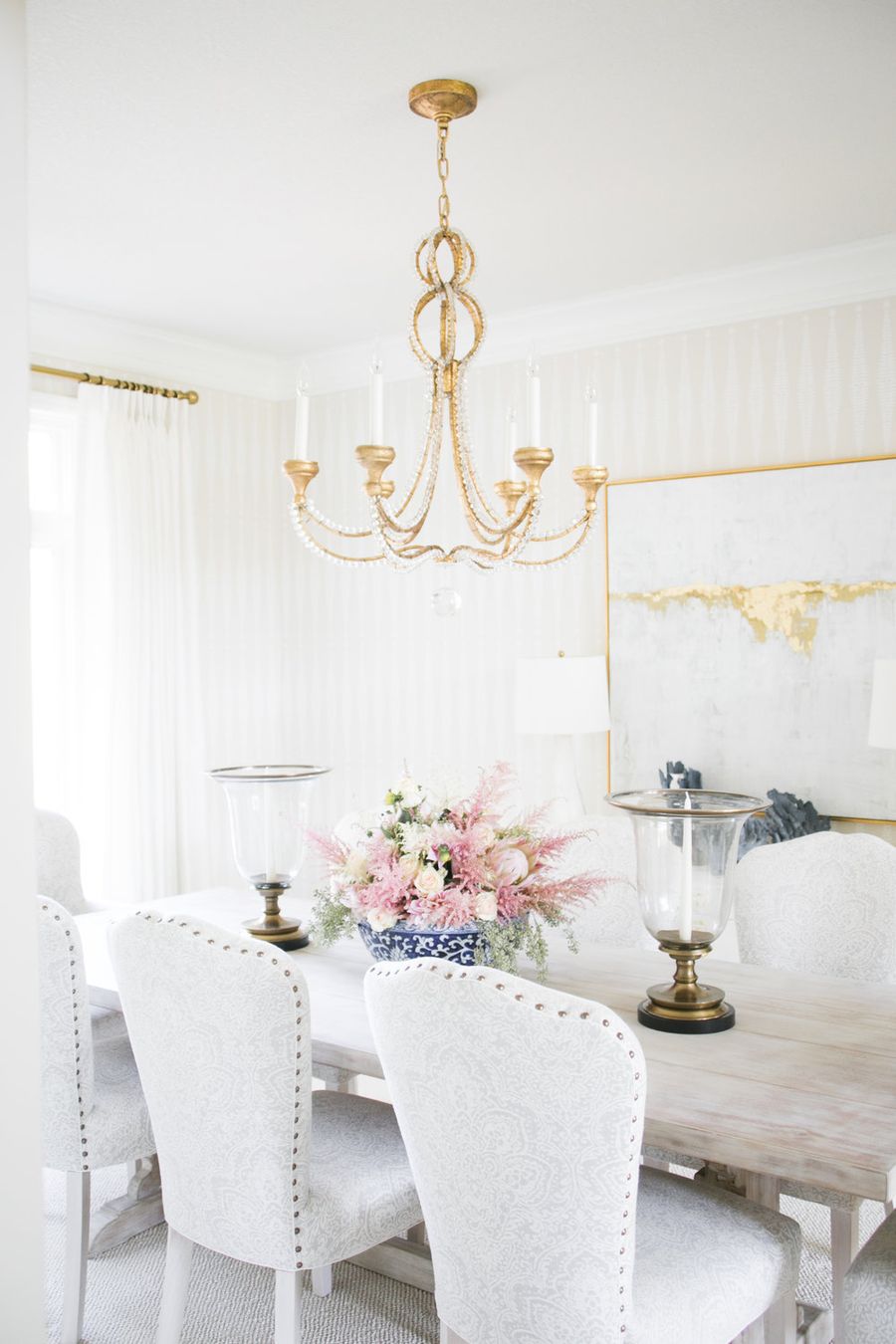 French Style Dining Chairs
French style furniture is very feminine in design, making it great for the dining room!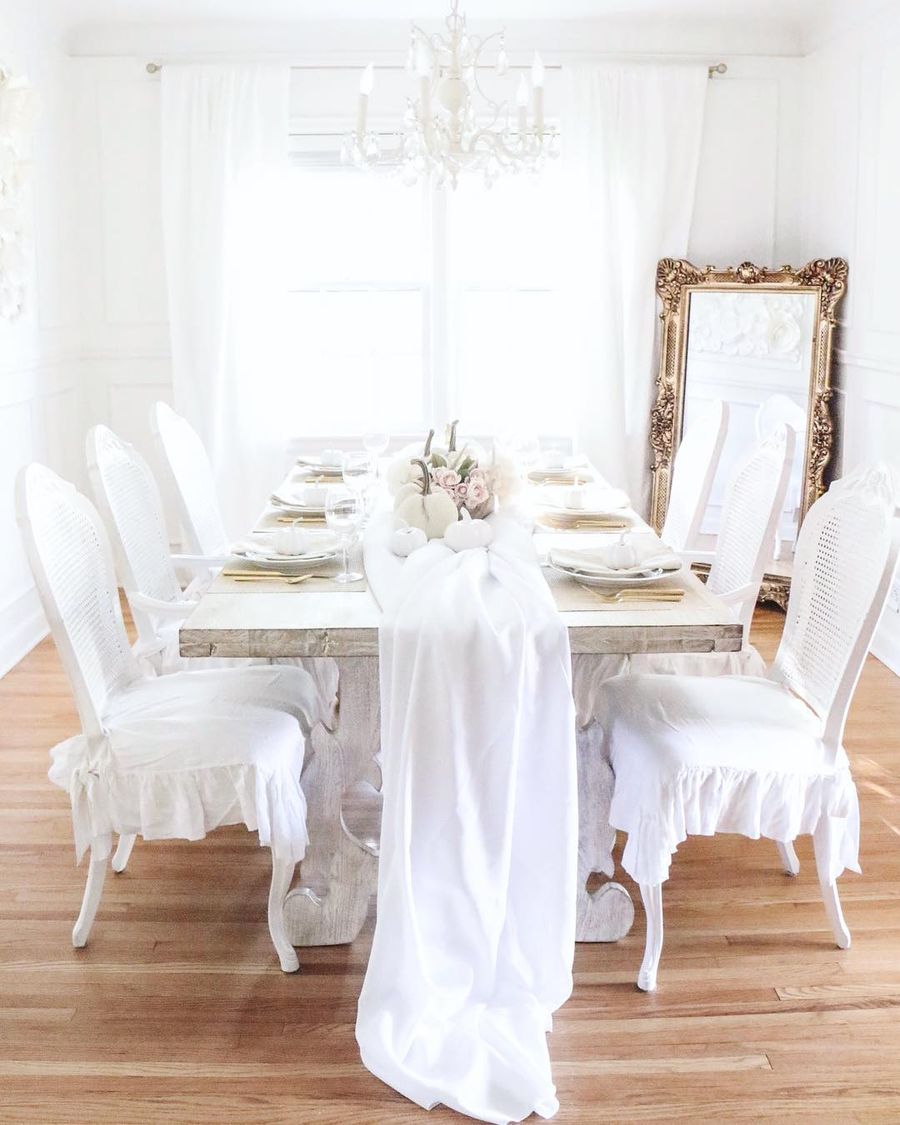 Pink Fringe Chandelier
How fun is this pink fringe chandelier pendant light? There are so many great elements to this room. I adore the gold étagère against the back wall, the velvet dining chairs, and the marble dining table with gold legs!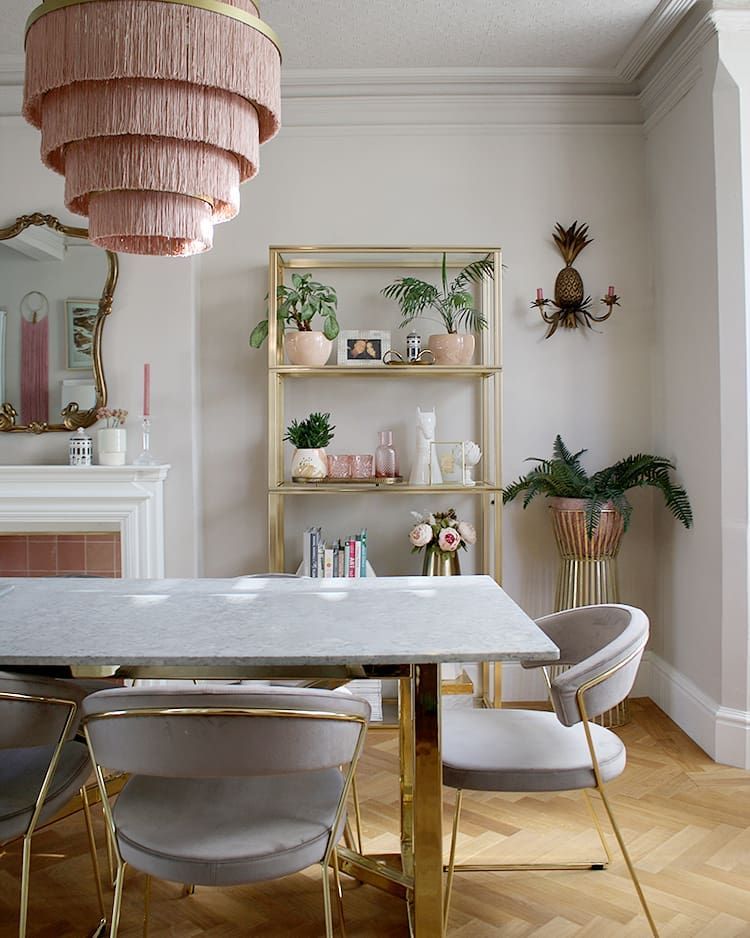 I hope you enjoyed seeing these feminine style dining room decor ideas! We found them really inspiring for an elegant, feminine space. As you can see, from cream to blue to lavender, there's no reason to be limited to just pink when decorating a feminine interior.
More Feminine Decor Ideas
If you are looking to decorate other rooms in your home in the feminine style, then please continue reading these related articles below:
All our feminine interior design ideas on Pinterest can be found right here!