When it comes to furniture in your home, feminine chaise lounges have been a rising trend among women. This is likely due to the increasing popularity of interior design trends that favor a more feminine yet modern aesthetic.
Additionally, chaise lounges tend to be comfortable and inviting, making them a great choice for any living room or bedroom in your home. In this post, we'll provide everything you should know about feminine chaise lounges and where to buy the best ones.
Classic Feminine Interior Design
Classic feminine interior design is a style that is often associated with the Victorian era. Today, we see classic feminine interior elements in homes that are renovated, remodeled, or built today.
This particular style can be described as elegant, beautiful, and luxurious. The colors used in the classic feminine style are usually soft pastels and light shades of pink, blue and green. Feminine style furniture also tends to be delicate looking with detailed carvings on the legs or arms of chairs and sofas.
The main idea behind feminine interior design is to create a warm and inviting home that reflects the female inhabitants' tastes and personalities. You will notice that most classic feminine interiors feature an abundance of flowers, artwork, and natural materials like wood or stone.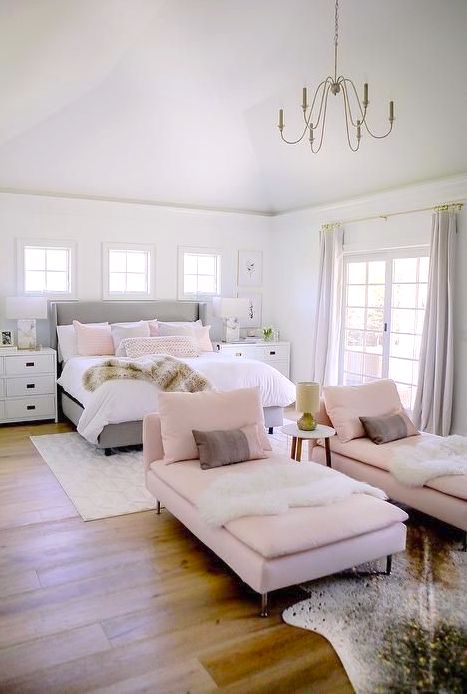 Where to Put Chaise Lounges in the House
The living room is one of the most popular places for people to put their feminine chaise lounges. This makes sense because it's an area where people spend most of their time relaxing and taking it easy. Having a chaise lounge in the family room allows anyone to curl up with a book or take a cat nap!
Chaise lounges are also great for bedrooms because they're so comfortable and they can make the room feel more spacious. You can lay out your outfit or get your handbag ready for the day. Chaise lounges are also perfect for small apartments because they don't take up too much space and they'll look great.
Best Feminine Chaise Lounges

Pink Chaise Lounge
Pink is a great color for a feminine chaise lounge, but it's not the only option. In fact, you can find many different types of pink chaise lounges with varying styles and designs.
The most popular style of pink chaise lounge is one that resembles an elegant sofa; it has arms and back cushions that give it a more formal look than other styles. This type of chaise lounge also comes in more attractive fabrics like velvet or leather, which makes them perfect for sitting rooms where guests will be spending time on them often (for example, if you have an open concept living room).
French Country Style Chaise Lounge
You can't go wrong with a French country style chaise lounge. This look is popular because it's casual, inviting, and cozy, evoking a sense of comfort and warmth that's hard to resist. French country furniture is rustic without being overly decorative or ornate—just simple lines and clean lines that let the wood grain shine.
You can add this look to your living room with a chaise lounge made in this style. If you don't have room for a full couch but want something larger than a loveseat, then this chair will be perfect for you! It offers all the comfort of sitting on an oversized chair while still having the versatility of being able to recline as a chaise lounge should.
Elegant Traditional Chaise Lounge
This type of chaise lounge is the most classic and elegant in design. The best material for this type of lounge chair would be velvet. Velvet upholstery can be plain or have a subtle pattern. It should not have too much color, as that will make the chair look more like a piece of furniture than something that can be used every day.
The shape of this style is also important because it should have an air of elegance while still being comfortable enough to use on a daily basis. This type of chaise lounge should also be neutral or white in color so it doesn't clash with other furniture in your room, but if you want something bolder then go ahead!