What makes a house a home is the furniture inside it.
Everyone wants to make their home unique. The interior you have is a reflection of your soul. That's why for a lot of people, finding the right piece of furniture is so important.
For you ladies out there who are trying to decorate and furnish your home, take note. A wonderful living room should spell your name all over. If you are having a hard time pulling everything together, may we suggest a piece of chic, feminine furniture that every home needs?
Feminine Accent Chairs
Why an accent chair? Because it's fabulous and functional! An accent chair is a lovely addition to your living room. And if you're not into having an extra seat there, you can carry it into your bedroom or reading nook.
An accent chair is great in giving your home its attitude. A feminine home design can totally add some character to your otherwise dull living space. And not only is it stylish, but it's also usable. You can sit on it after a long day at work or lounge all day with a good book and a cup of coffee. It's a great one-seater company you can buy.

How to Spot The Perfect Feminine Look and Design
Buying the perfect chair can be a challenge. You would want to have a keen eye for the ideal look and design. Accent chairs come in many different themes. Contemporary, boho, mid-century modern, and industrial are some of the popular choices of style that are trendy.
Feminine accent chairs are typically smaller in size, have a short back, and have a more pastel color. You want to find one that best fits the general aesthetic of your home.
You also want to find something comfortable. You don't want something hard as a brick or so soft you'd sink. Find the chair that your butt won't regret. You should feel relaxed while looking your best.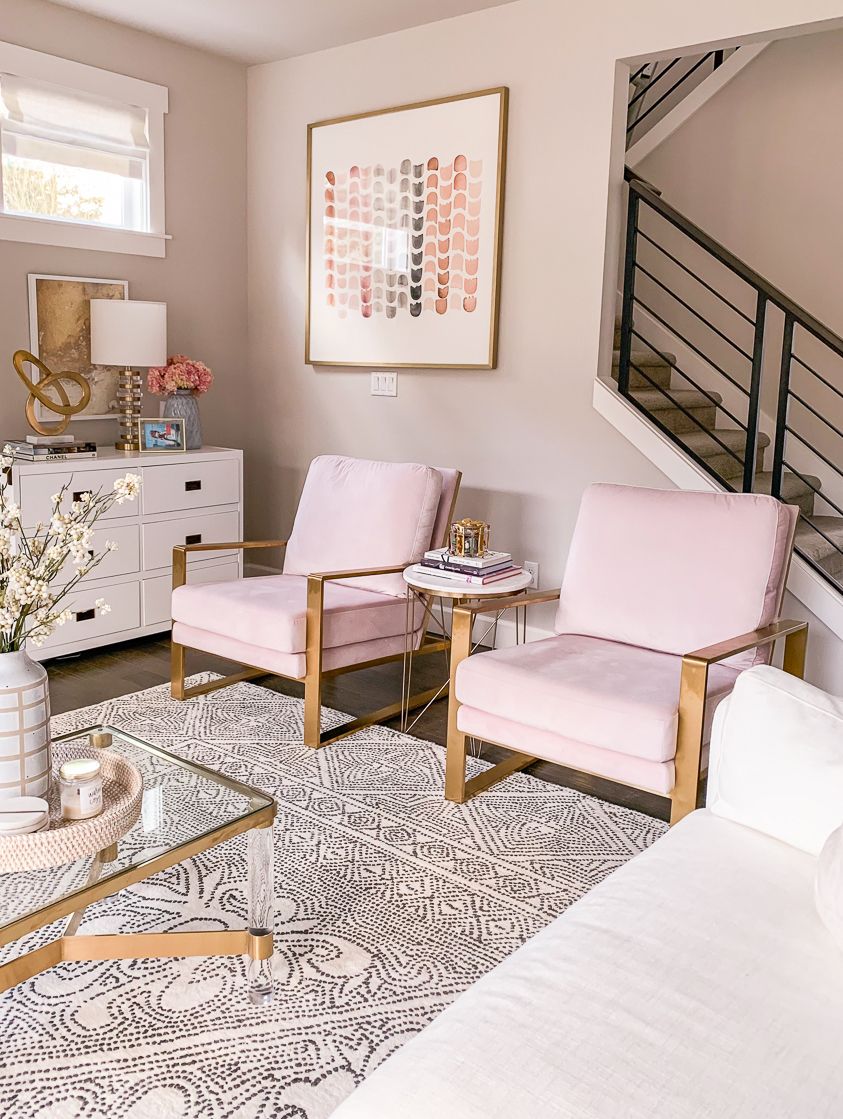 How Can I Add More Decorations To It?
An accent chair by itself is nice, but a little decor here and there can do wonders.
Accent chairs are nice to pair with many things. You can put something beside it like a side table, a house plant, a modern-looking lamp, or even another accent chair. Combine a piece of furniture or decoration to your accent chair to make it more lively.
You can also place something on the chair itself. Try mixing and matching with handcrafted doilies or throw pillows.
Remember, the key to a good room is balance. You don't want to clutter your space in the hopes of making a statement. Less is more!
Where Should I Put My Accent Chair?
Your accent chair should tie your home together neatly. Strategic placement can tell a lot about your taste in interior design.
Accent chairs are usually placed along the side of the room. They are meant to fill in space. They're also great to place near a side table.
Accent chairs can add plenty of life to an extra gap. Just know that an accent chair is called an 'accent' for a reason. It's better as side furniture, not the main star.
An accent chair with a feminine design is a splendid addition to any household. It can make a home feel more colorful and cohesive. For ladies who want to buy an accent chair, there are plenty of designs that can fit your home's aesthetic. A feminine accent chair will not only be a good place to sit on, but it can also make your home cozier and homier.
More Feminine Decorating Ideas
We love helping women curate the feminine home of their dreams. Keep reading these related articles on how to decorate in the feminine style here: