Sometimes, all you need are the basics. These minimalist living rooms stick to the essentials and create a calm and clean environment to relax. The simplicity of minimalist interior design is attractive to many people. If you don't like clutter and complicated designs, then the minimalist style could be perfect for you. The downside is that any stains or imperfections on your furniture or decor are much more likely to be noticed, so the space should be cleaned very often.
Minimalist Living Rooms
We scoured the internet to find the best minimalist style living rooms to inspire you as you go about decorating your home. The most common theme I've found in these minimalist living room designs is a white sofa! Of course, you can also find lots of gray or black sofas which give a minimalist appearance, too. The living room is a place for your family to gather so it's definitely not an easy room to decorate. We hope this post will help guide and inspire you!
Abstract Wall Art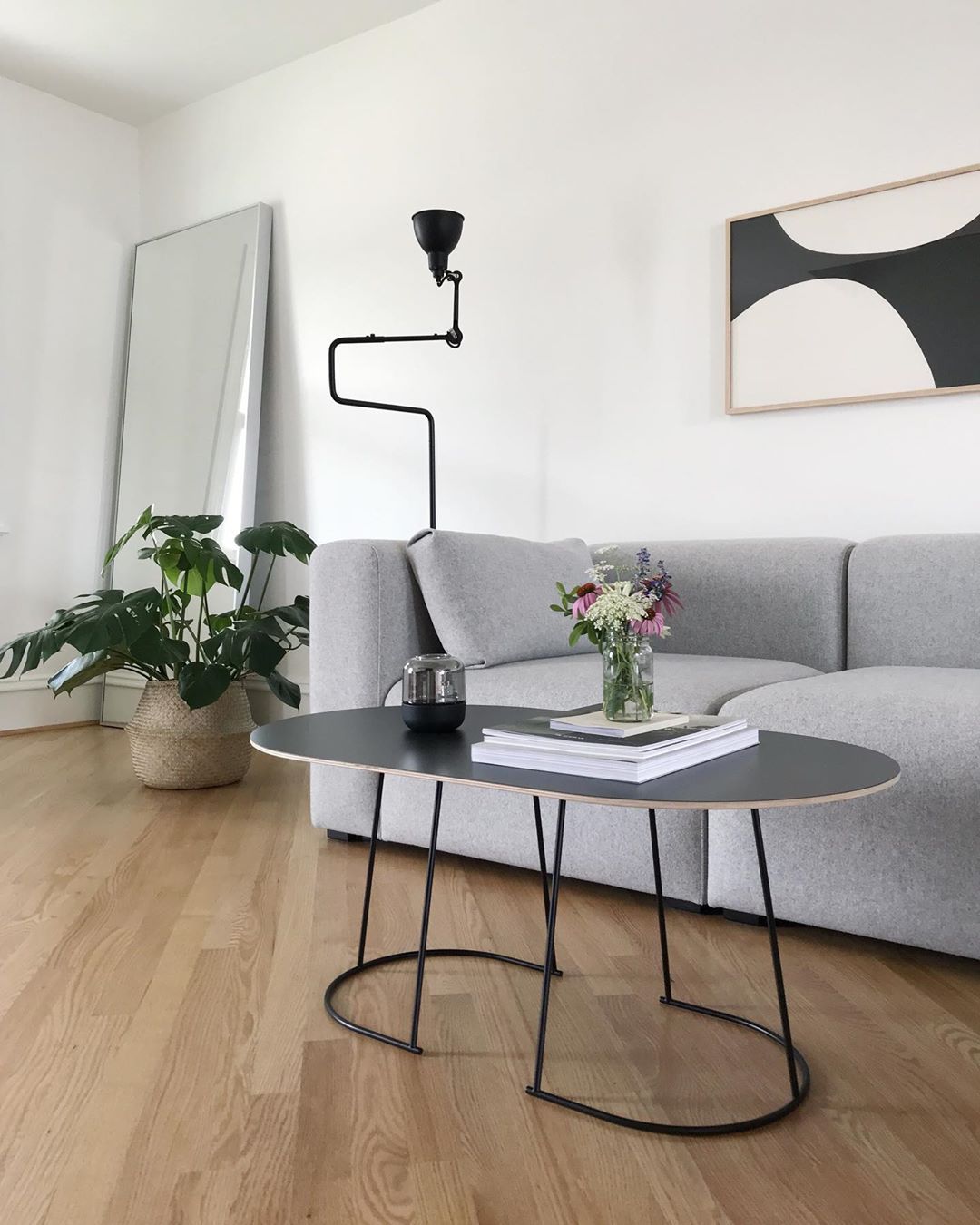 Black and Dark Gray Furniture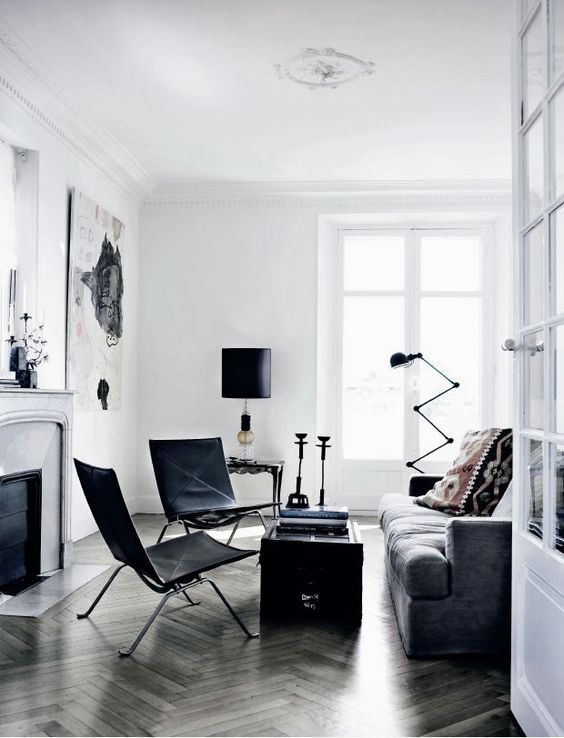 Serge Mouille Black Wall Sconce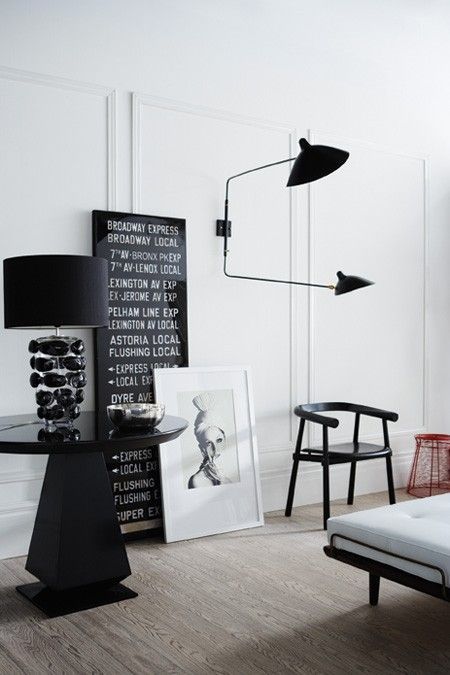 White Shelving
Gray Sofa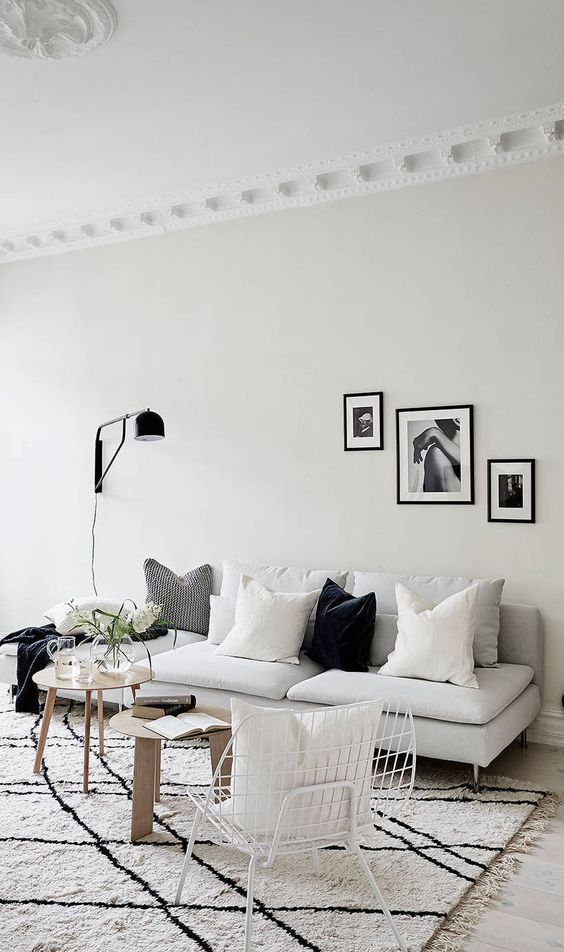 Lofted Ceiling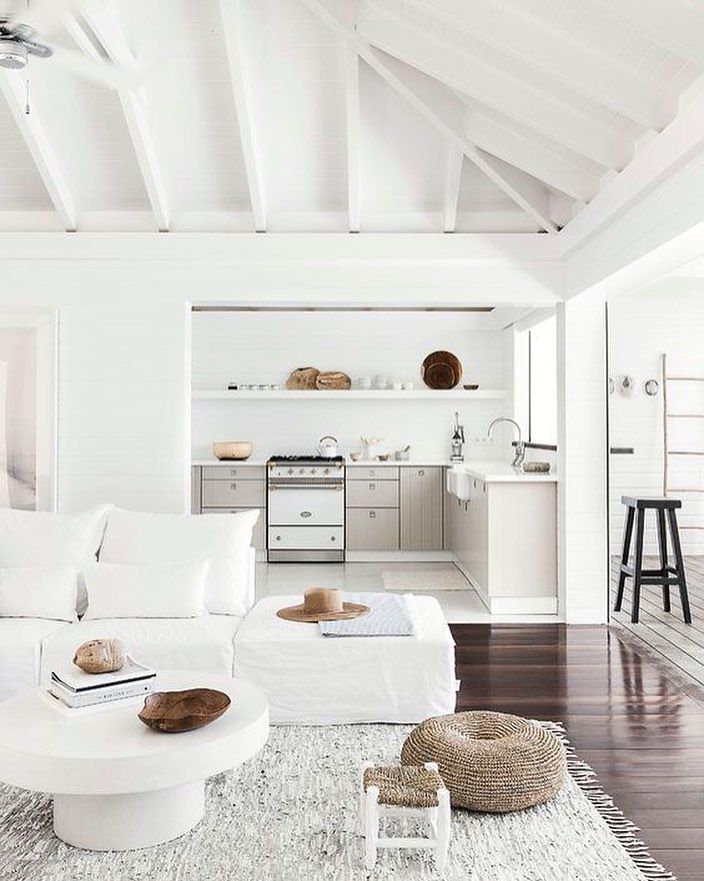 Lucite Coffee Table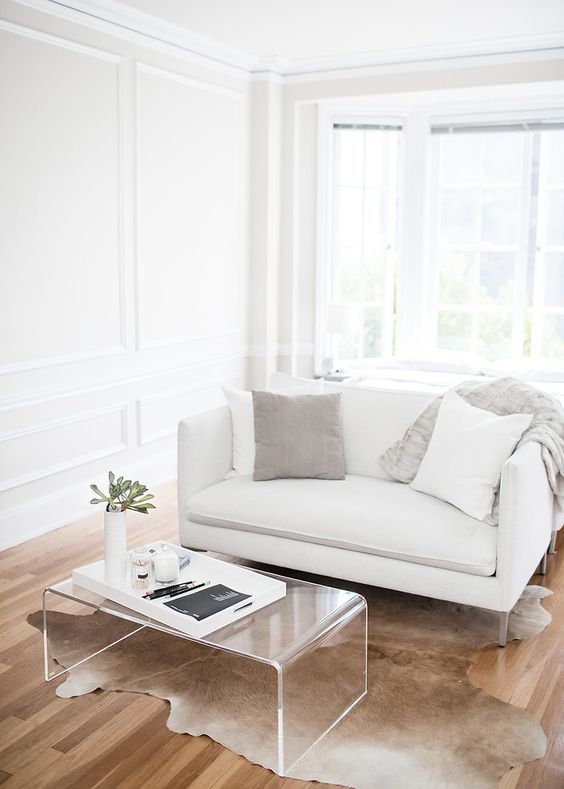 Marble Table and Gray Rug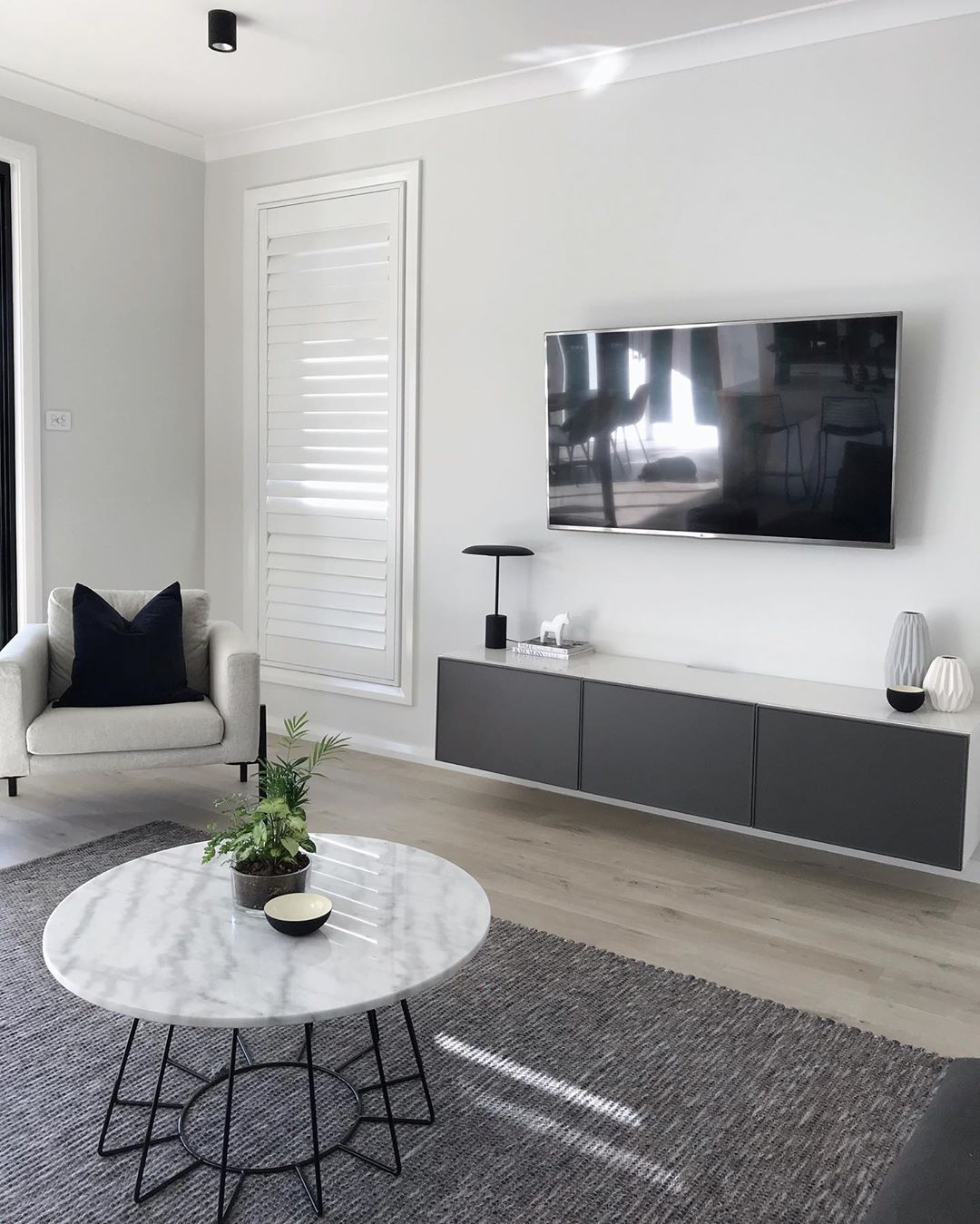 Simple Line Drawing as Wall Art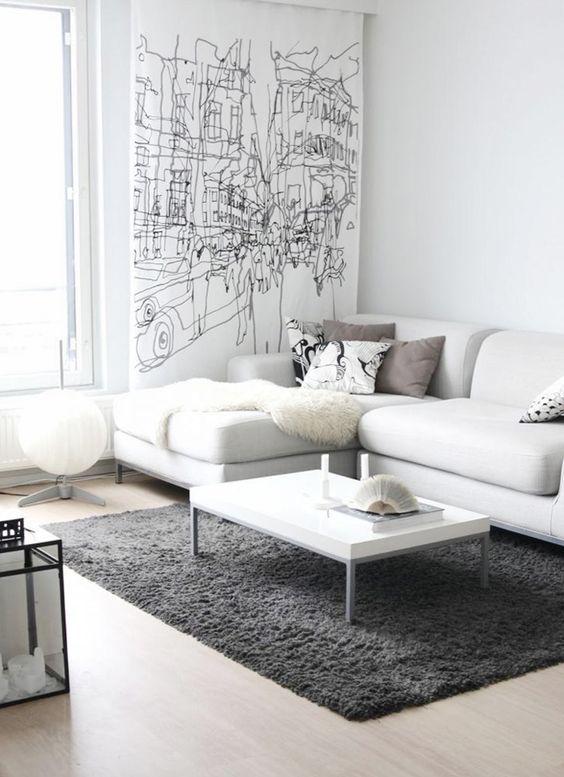 White Marble Coffee Table
We love white marble coffee tables for minimalist spaces!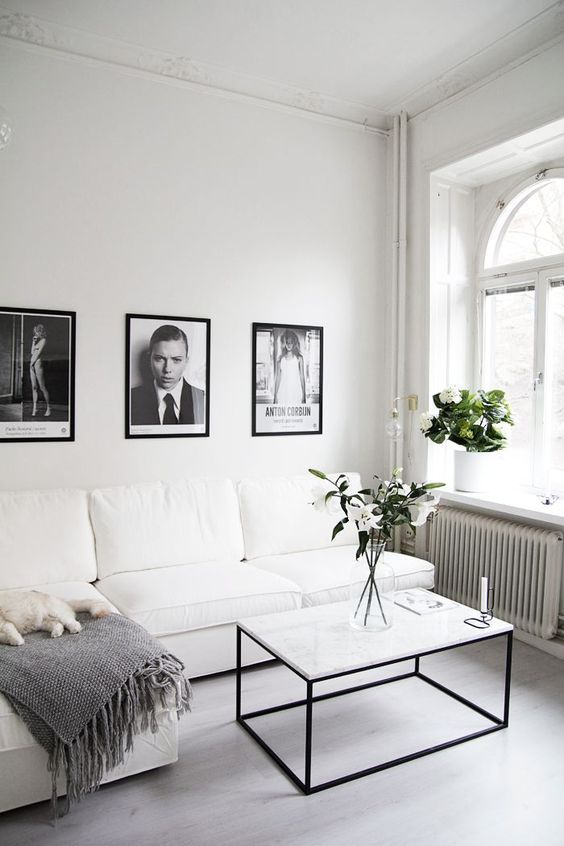 Black and White Pillows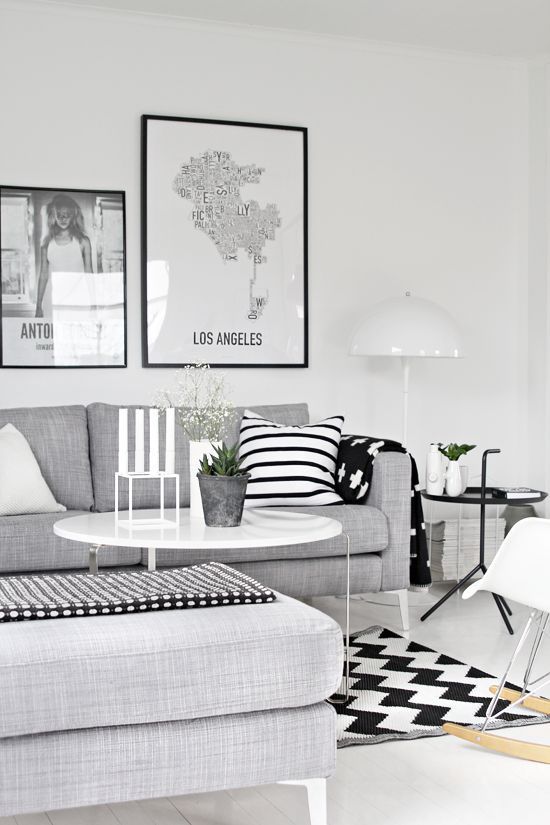 White Piano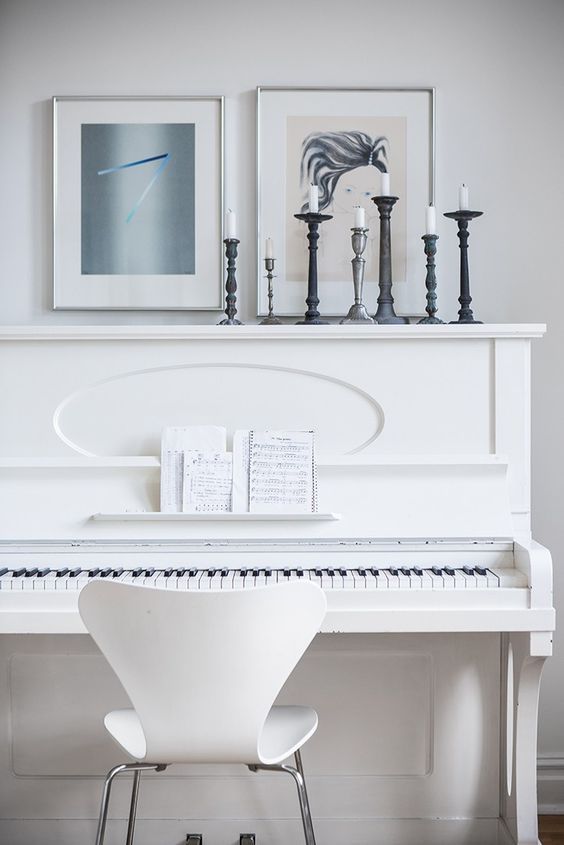 White Sofa and White Side Table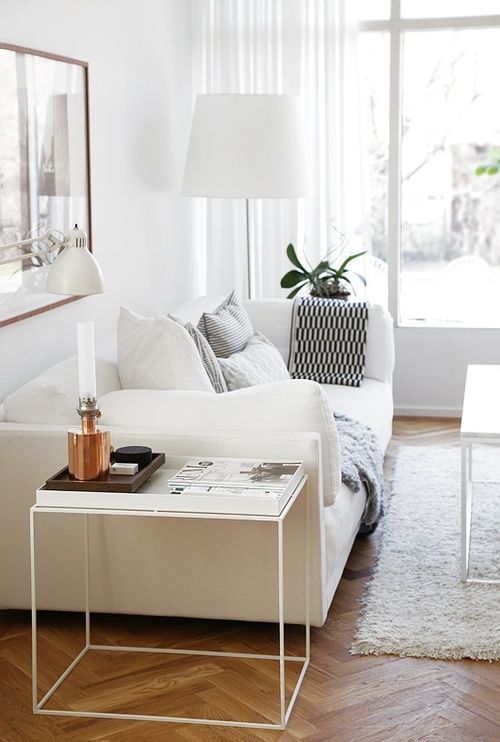 Rectangular Gray Coffee Table
White TV Stand with Shelves
I hope these living rooms with minimal style helped inspire you! As you can see, minimalist design does not have to be boring at all. There are so many ways to play with shades and contrast to create a visually interesting and comfortable space.
More Minimalist Decor Ideas
Happy curating!